Get ready for an adventure with EcoCamp Patagonia. These adventure trips, operated by Cascada Expediciones, are once-in-a-lifetime opportunities to see the beauty of Chile. Get as close to nature as possible with trekking, horseback riding, rafting, kayaking, and mountaineering expeditions.
EcoCamp was the very first sustainable lodging south of the Amazon and the first geodesic hotel. Staffed by locals, guests will be surrounded by positive nature lovers who are passionate about sharing Chile with visitors. The hotel is located in Torres del Paine National Park.
With over 30,000 happy campers, EcoCamp Patagonia is a great option for eco-tourists. Whether you are an experienced adventurer or a novice in the wild, EcoCamp Patagonia will provide you with an enriching experience full of adventure in some of the most interesting landscapes in the world.
Their story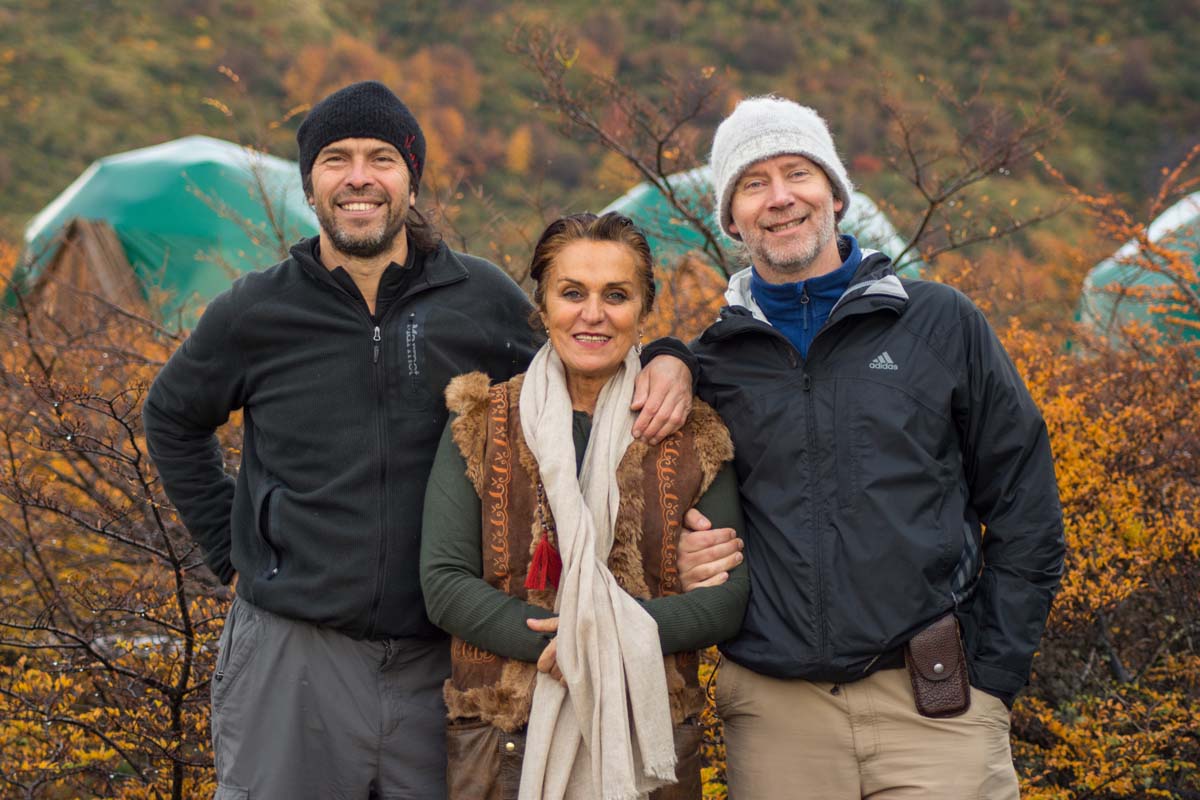 EcoCamp is owned by Cascada Expediciones, a tour operator based in Chile. A pair of friends Yerko Ivelic and Javier Lopez founded Cascada Expediciones in 1991 and have been running sustainable adventure trips all over South America, from Chile to Argentina and Bolivia.
Visitors come to Cascada Expediciones for their experience and expertise. With over 28 years of tours, visitors feel safe at the hands of the local staff. EcoCamp is for those who love the wilderness, with all its ups and downs.
Cascada Expediciones is a mission-driven organization focused on bringing people closer to nature. Leaving your trip at EcoCamp, you will be reenergized with respect for nature and a thirst for nature-based adventure. Sustainability is at the heart of the EcoCamp, built to the human scale, allowing guests to be immersed in nature.
This award-award-winning lodge will not disappoint. With a passion for nature, a conscious connection to nature, and a deep desire to provide guests with a thoughtful, safe, and unique experience, EcoCamp is a truly unique eco-tourism offering. Read more about them here.
Sustainability actions
Lowest impact construction and operation
The lodge has been designed to have minimal impact. All the structures are on wooden platforms, which combat erosion. These platforms also do not disturb any animals trying to navigate the area.
Structures and furniture are made from renewable materials like wicker and pinewood.
Subtle outdoor solar lamps light the area without disturbing the local fauna. This also allows guests to experience more animal sightings.
Highest level of energy efficiency
EcoCamp uses predominately renewable energy sources, including four micro-hydro turbines and solar panels. 95 percent of the energy used at the camp comes from these two sources.
Skylights in the geodesic guest rooms hold heat from the day and warm the space.
EcoCamp is 100% carbon neutral, since 2007. Each season, EcoCamp offsets any remaining carbon emissions.
Pioneer in waste management
EcoCamp uses composting toilets and biofiltration to nourish the soil.
Trash is separated and disposed of properly by the Reserve Collection Center.
Organic waste is given to a nearby farm.
Aims to have a fully organic and chemical-free operation
Soaps and shampoos provided by the lodge are biodegradable.
EcoCamp sources food, like eggs, meat, produce, and grains, from locals.
Actively protects nature and community
The lodge supports the local economy by buying food, textiles, and handicrafts from locals directly.
EcoCamp partners with local organizations like the Torres del Paine Legacy Fund to ensure the long-term health of the national park.
EcoCamp offers inclusive travel options, including those who use a wheelchair, are sight-impaired, or have any dietary requirements.
Through their carbon offsetting projects, donations are made to local and global causes. A recent donation has given solar stoves to rural families in India.
Most Popular Activities near Eco Camp Patagonia
Trekking tours
Wildlife safari
Puma tracking
9-day circuit tour
Multi-sport adventures (Torres del Paine by foot, bike, kayak, and horseback)
Best time to visit Eco Camp Patagonia
The Torres del Paine National Park temperature is generally cool but can vary.
In summer, the temperature during the day averages around 11ºC (51ºF).
Daytime temperatures range from 2 °C to 24 ºC (36 °F to 75 ºF), and during the night, it can range from -5 °C to -1 °C (23 °F to 30 °F).
Features