Nimmo Bay is located in the heart of the Great Bear Rainforest in British Columbia, Canada. Accessible by air and sea, the resort is the only development in the area, and there is no road access. 
The Great Bear Rainforest is the largest remaining intact temperate forest and one of the most pristine wilderness environments in the world, stretching the length of the rugged Pacific coast from the northern part of Vancouver Island to Southern Alaska. 
They believe sustainability requires strategic planning and an inherent love for the environment. Their team is aware of the many concerns around living in a remote wilderness area such as the Great Bear Rainforest. It is no surprise that Nimmo Bay is one of the most sustainable eco-lodges in British Columbia.
Their story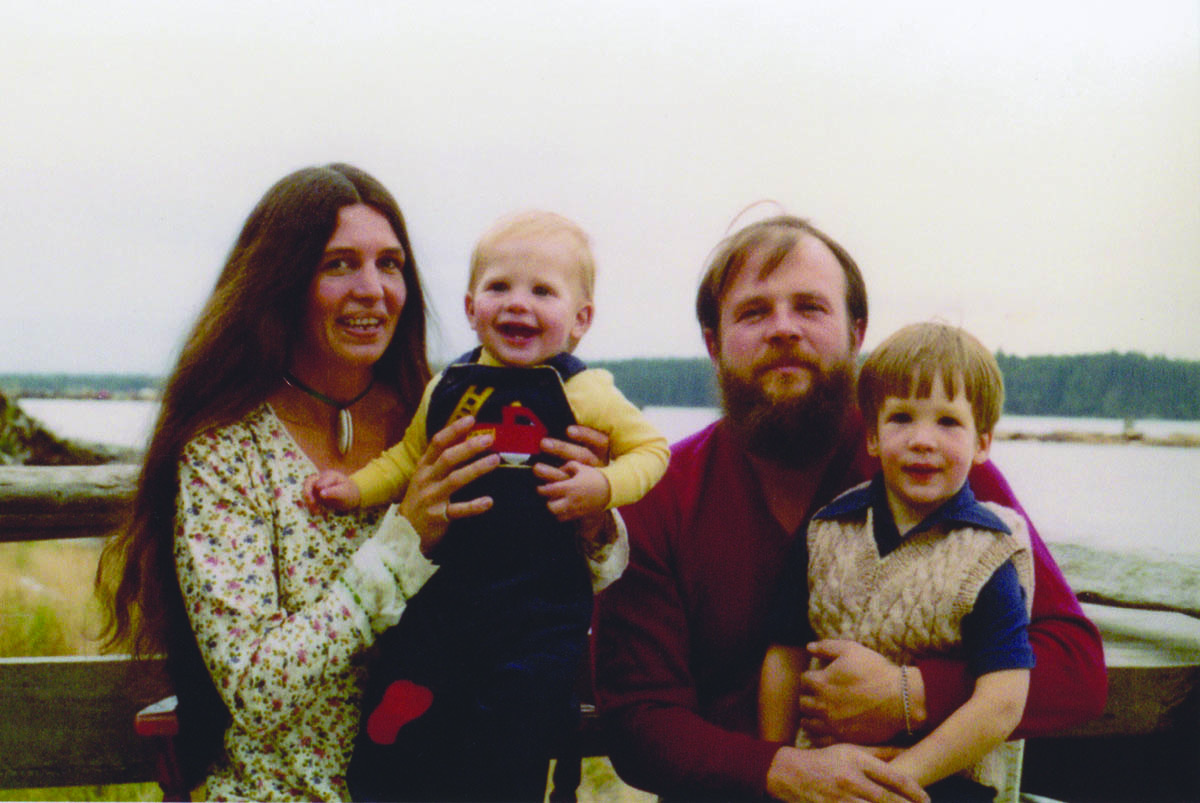 In 1980, Craig and Deborah Murray set off in search of a new journey, and with their young family in tow, they created a life immersed in the wild. What they found at Nimmo Bay was so special that they decided to open and operate a small wilderness lodge, inviting fellow nature and adventure enthusiasts to experience the magic for themselves.
Today, under the modern leadership of their eldest son Fraser and his wife, Becky, the Murrays continue to welcome those in search of reconnection and adventure. The family-owned and operated business offers locally inspired coastal cuisine, exceptional service, and private cabin accommodations, along with intimate and exhilarating adventures. Add a relaxing massage, a yoga class, a soak in the waterfall-sided hot tubs, or a visit to the floating sauna, and you have the ingredients for an unforgettable wilderness experience.
From the beginning, the Murrays have practiced sustainability and ecosystem management, striving to match ongoing environmental practices with business ethics. They have always been stewards of sustainability while inspiring others to do the same. 
Nimmo Bay's vision for a sustainable future: "We strive to live a life in balance, explore mindfully, tread lightly, and give more than we take." – Read more about them here.
Sustainability actions
Lowest impact construction and operation
Minimizing their environmental footprint has been a top priority since day one. They are mindful, conscious, and respectful of our surrounding environment. Most of the resort's buildings are either floating or built on a rocky outcrop, straddling land and sea, ensuring that the resort has had little effect on the forest habitat.
The resort, tucked away at the base of 5,000-foot Mount Stephens, has grown over the years to nine cabins, all carefully constructed with the surrounding environment and the comfort of guests in mind.
Highest level of energy efficiency
From the beginning, the Murray family has strived to create and share their dream of living off the land, while minimizing their impact on the surrounding environment.
Running through the heart of Nimmo Bay is a beautiful cascading waterfall that supplies clean drinking water and green energy.
In 1982, a Pelton wheel hydroelectric system was installed, fuelled by snowmelt and rainwater, and propelled by the adjacent natural waterfall. Landmark innovations such as this hydropower system provide clean drinking water and up to 80% of the resort's power needs.
Pioneer in waste management
As drinking water comes from the waterfall, they are constantly reminded of their close connection to nature and their philosophy when it comes to sustainability: for everything they take, they strive to give back in a conscientious manner. They have implemented a hydroxyl waste management system at Nimmo Bay which effectively and efficiently converts our wastewater to clean water suitable for re-entry to the environment.
They have stringent compost (organic waste) and recycling (paper, plastic, metal/aluminum) programs at Nimmo Bay. Everything is collected and sorted. Then transported to town (Port McNeill) by boat and disposed of properly.
They have successfully eliminated single-use plastics at Nimmo Bay. Some examples include using reusable picnic lunch sets and food containers for our guests, stainless steel water bottles (each guest receives upon arrival), and removing items such as plastic straws and cutlery.
Fully organic and chemical-free operation
Their housekeeping and kitchen teams use eco-friendly (chemical-free) local cleaning and washing products. This has always been a top priority to recycle wastewater to clean water suitable for re-entry into the environment.
Nimmo Bay operates around a sustainable culinary philosophy. Through their culinary program, they aim to inspire a deeper connection to nature, focusing on using and sourcing hyper-local and foraged ingredients. Their dishes emphasize clean, fresh flavors based on locally caught seafood, foraged plants, pasture-raised BC meats, and produce carefully sourced from select sustainable farms, most located on nearby Vancouver Island.
Their menus are rooted in place as they tell the story of the land and sea through culinary experiences. Their intentionally sustainable approach means they feast on local fares, such as wild vegetation, spot prawns, fresh halibut, uni, and Dungeness crab when in-season, consciously sourced, and readily available. A strong connection is crafted between their wild surroundings and the culinary experience by preserving close roots to local ingredients.
Actively protects nature and community
Fraser and Becky Murray are founding members of Sea to Cedar, which supports community-driven environmental research and stewardship. As funding partners, they work closely with the Sea to Cedar team on various collaborative projects, primarily the Coastal Carnivore conservation and mapping project, as well as collecting and documenting salmon genetics through the innovative Catch, Clip, Release initiative.
The Coastal Carnivore project is particularly important for us at Nimmo Bay, as they offer sustainable bear viewing to our guests and are working to protect their habitats. This project is a collaborative effort with conservation biologists and volunteers to collect bear DNA samples using non-invasive hair-snagging stations. By placing remote wildlife cameras and hair-snagging stations in areas that bears frequent, Sea to Cedar and their partners are able to gather information and learn about the local grizzly bears and black bears. They can discover where they roam and how they behave while providing added value to local ecotourism and school programs. By better understanding the territorial habits and diets of these large but vulnerable animals, they can help shape decisions at a legislative level; determining park boundaries while protecting vital bear habitats from logging and development.
At Nimmo Bay, they actively support the local community whenever they can. They always prioritize hiring local and work to support our surrounding communities through tourism and education and have run a Youth Program in the past.
Their on-site gift shop features a number of local artisans, entrepreneurs, and locally-made products. They are continually inspired by their community and continue to search out new ways to shine a light on local culture.
In 2021, for the first time ever, Nimmo Bay is honored to be hosting an artist-in-residence program. Through this program, they hope to support a deeper connection to people and places in wild spaces through a new medium.
Most popular activities near Nimmo Bay
Coastal safaris (bear watching and whale watching)
Helicopter adventures
Ocean kayaking
Rainforest hiking
Wellness experiences
Swimming
Floating sauna
Hot tub
Fly-fishing
Best time to visit Nimmo Bay
The eco-lodge is open from May to November.
If you plan to participate in bear viewing, especially grizzly bears, visit them in September or October.
If you want to see some whales, plan your visit from July until Fall.
Features