Rhino Ridge Safari Lodge with 18 rooms is the only private lodge in the Hluhluwe iMfolozi Park, situated in the province of Kwa-Zulu Natal, South Africa. The Hluhluwe iMfolozi Park has an interesting history claiming to be the oldest proclaimed game reserve in Africa and the former hunting grounds of the Zulu Royal family.
What can you experience when you visit Rhino Ridge Safari Lodge? Breathtaking natural views combined with visionary architecture which strategically placed to be on the perfect spot overlooking a watering hole below the lodge and undulating hills typical of Zululand.
The eco-lodge is situated on land belonging to the local Mpembeni Community which has been incorporated into the Hluhluwe iMfolozi Park. This is a unique joint venture between the community, the park, and a private company creating much-needed employment and generating revenue for conservation via park fees and levies.
Their story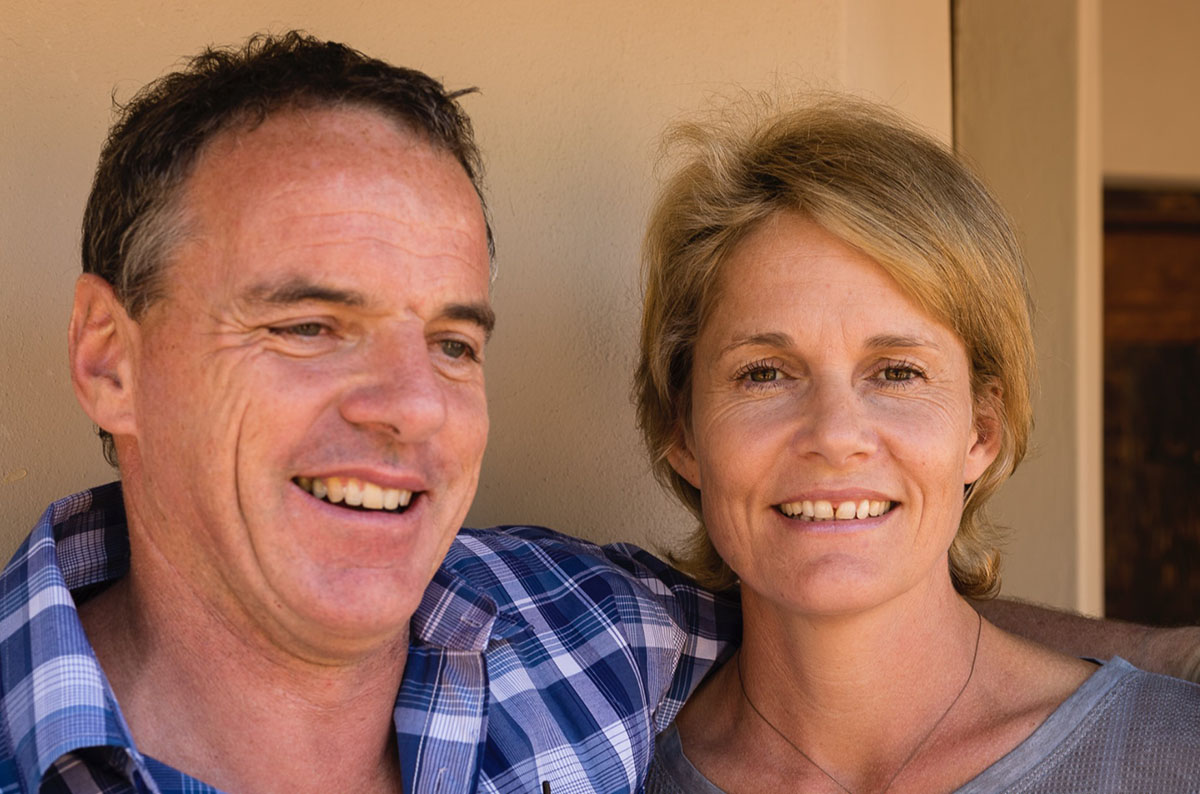 Husband and wife duo, Brett and Paige Gehren founded Isibindi Africa Lodges in 1996. Brett's experience as a ranger at Mala Mala Game Reserve, Greater Kruger National Park shaped his strong views on conservation. While Paige is an environmental economist with a passion for nature conservation. In March 2019 Brett and Paige established The Isibindi Foundation to manage and expand their community and conservation projects further.
Rhino Ridge Safari Lodge is just one of the lodges under the Isibindi umbrella. By 2021, they own 4 lodges scattered around Africa in world-renowned protected wilderness areas and they partner with many neighboring communities. These are Kosi Forest Lodge, Thonga Beach Lodge, and Tsowa Safari Island.
They want to create a human fence between the wilderness areas and neighboring communities so that the flow of benefits to these communities motivates them to protect these resources. Neighboring communities need to share in this flow of benefits. Without this, they have not only lost their ancestral lands but also access to its resources. Read more about them here.
Sustainability actions
Lowest impact construction and operation
The lodge was designed to have as little impact as possible on the surrounding flora.

Natural materials

of thatch, reeds and wood, sourced from the area have been used in construction.
Each room is on a raised platform nestled among indigenous forest and all pathways are elevated, allowing natural fauna and flora to flourish

undisturbed

.
Once construction with completed the areas affected were

rehabilitated

.
High level of energy efficiency
Rhino Ridge currently utilizes

60% of its energy requirements from their solar farm

located behind the lodge. 186 solar panels supply 51kw of power to Rhino Ridge Safari Lodge.
They use energy efficient bulbs throughout the lodge.
They have a card system that turns off the air conditioners when guests vacate the rooms.
Pioneer in waste management
Rhino Ridge continues its drive to

reduce its water consumption

. They request guests to not exchange towels daily if not necessary and they has removed the use of face towels in guest rooms in exchange for the use of 'napkins' which are 100% biodegradable.
The indigenous gardens are not watered.
Although the local municipality's drive to recycle is rather limited, Rhino Ridge has developed its

own supply chain of recycling

to benefit the local community. Waste within the lodge is separated into glass, tin, paper/cardboard, plastic and wet waste. Glass, tin and paper/cardboard is then offered to the local community to collect and recycle in order for them to receive any profits from the recycling stations. Wet waste is offered to a local pig farmer who is happy to receive this added food supply for his pigs.

To reduce single use plastics

significantly the following plastics are no longer used at the lodge:

plastic straws replaced with paper ones
plastic wrapped toothpicks replaced with paper wrapped ones
packed lunches are no longer wrapped in plastic but reusable containers and greaseproof paper
plastic bin liners replaced with brown paper ones
rubbish bags replaced with recycled plastics
replacing plastic sanitary disposal bags with paper ones
plastic covered soaps replaced with recycled box soaps
plastic earbuds and shower caps have been removed from the rooms
marketing office no longer supplies info packs in plastic sleeve envelopes, they have been replaced with brown bags
removal of 300ml juices from beverage stocks as they contain plastic straws
offer stainless steel reusable water bottles to our guests to use in replacement of the single use 500ml plastic water bottles.

sugar sachets are replaced with glass containers on the tables
Aims to have a fully organic and chemical-free operation
They use

environmentally friendly cleaning products

where possible.
They prioritize using

local food

that is purchased from within 200km.
Actively protects nature and community
Rhino Ridge is invested in

supporting the anti-poaching initiatives

within the Park. The Park operators, Ezemvelo KZN run their own specialized anti-poaching team who are in need of support by means of sponsorship of equipment. They have financially supported Ezemvelo's Anti Poaching Unit in Hluhluwe Umfolozi Park (HIP) including supporting the introduction of dogs and handlers in the fight against poaching.
Rhino Ridge has a

strict no-off road policy

which falls in line with the policy that Ezemvelo KZN wildlife and SAN parks have implemented throughout the National Parks. This is to reduce the impact that driving has on the soil and vegetation of an area. Since the lodge opening in March 2015 there has been a substantial effort to

rehabilitate the vegetation

which was disturbed by the building of the lodge. They are also conscientious about the removal of alien plants and the maintenance of drainage around the lodge to avoid soil erosion.

90% of our staff are from the local community

. Approximately 50% of their employees were previously unemployed and had had no previous work experience. They offer ongoing training.
They support a local home stay in the community and offer community visits to our guests.
They also support the local creche and orphanage.
Most popular activities near Rhino Ridge Safari Lodge
Safari drives
Bush walks
Community visits
Bird watching
Big 5 viewing (buffalo, elephant, leopard, lion and black and white rhino) – Hluhluwe iMfolozi Park has the highest population of white rhinos in the world
Best time to visit Rhino Ridge Safari Lodge
If you love to watch the Big 5 animals in their undisturbed natural environment, visit them between June and September.
If you want get a sneak peek of the baby animals, travel between October and January.
If you are interested in bird watching, the ideal time for you to see the flocks of migrant birds is between February and April.
Features