Hidden in the jungle of remote Piedras Blancas National Park in Southern Costa Rica, Esquinas Rainforest Lodge lies at the end of a valley and is surrounded by untouched primary and secondary rainforests. The access road, five kilometers from the Interamerican Highway, leads to a dead-end at the lodge.
Esquinas is a birding hotspot with more than 300 species. Close to 100 species of mammals, as well as countless reptiles and amphibians, have been sighted on the property.
Esquinas Lodge has 19 rooms that can be used as single, twin, or triple occupancy. It has a pool and a licensed bar.
Their story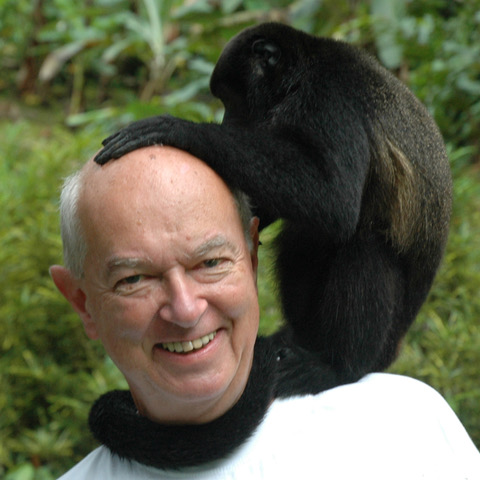 Their project began with the founding of the non-profit organization Rainforest of the Austrians by the well-known classical violinist Michael Schnitzler in 1991.
Seeing their future threatened by restrictions set up by the Park Service, a group of local farmers and former loggers in the village of La Gamba decided to turn to nature tourism as an alternative to the exploitation of the Esquinas rainforest. And that is how one of the most sustainable eco-lodges in Costa Rica was born.
In 1993, the Republic of Austria decided to finance the project and appointed Rainforest of the Austrians to oversee and direct the project. The construction of Esquinas Rainforest Lodge was completed in 1994, and the lodge was purchased by Michael Schnitzler in 2005.
The ultimate goal is to prove that a small lodge, accommodating no more than 40 guests, can generate enough income to raise the living standard of a whole community. Esquinas is the largest employer in La Gamba, offering at least 15 permanent jobs. Except for management and office personnel, all employees at the lodge are from the local town.
Until 2014, the Austrian NGO purchased 43 properties within the Esquinas forest and donated them to the Costa Rican government. More than 10,000 acres have been incorporated into Piedras Blancas National Park. Thousands of Austrians have donated $5,000,000 to save the Esquinas Rainforest. Read more about them here.
Sustainability actions
Lowest impact construction and operation
Except for concrete foundations, the buildings were constructed with wood from a sawmill near San José that was accompanied by a sustainability certification.
The roof of the main building is made from artificial palm leaves (Palmex) with a pressure-impregnated frame made from imported Chilean pine.
Esquinas has no endangered tropical hardwoods except two supporting poles of Manú wood which came with permits from the Ministry of Environment.
Furniture was also made at a factory with a certificate of sustainability.
High level of energy efficiency
Due to shade and weather conditions, Esquinas cannot use solar panels. They do use low-energy LED lighting in the main building and low-energy garden lamps that have little impact on animals and insects.
Since Costa Rica is one of the leading countries in renewable energy, on-grid electricity comes from more than 90% renewable energy sources.
Esquinas Rainforest Lodge has donated more than $80,000 to the corridor project, enabling the planting of around 4,000 trees to compensate for its CO2 emissions. They have been certified as carbon-neutral.
The guest toilet has a dry urinal that uses no water.
Motion sensors are situated around the garden.
The restaurant area has two carbon charcoal tap water filters.
Our rooms do not have hairdryers or coffee makers.
Pioneer in waste management
They do not take any water from the surrounding streams.
A submersible pump is used to pump water from a 70-meter (230 ft.) well to a 15,000 liters (4,000 gallon) tank, providing water for the whole lodge.
There is neither heating nor air-conditioning in the rooms.
The rooms have only cold water (25 Celsius), except for battery-powered hot-water showers.
The electrolysis chlorinator system in the swimming pool recycles water by changing salt to chlorine.
The worm compost area produces organic fertilizer for the fruit and vegetable garden.
Grey water from the kitchen flows into a bio-filter gray water treatment system which utilizes water plants, sand, and gravel.
Each cabin has a septic tank for sewage treatment.
Adjoining the laundry is a plexiglass transparent sunroof for drying.
The pool is filtered through a sand filter.
Metal and glass are collected regularly by a recycling company.
Furniture and appliances that are no more used are donated to the people of La Gamba.
They try to eliminate single plastic as much as possible. They use biodegradable soaps and shampoos and have liquid soap dispensers in bathrooms. They do not use separately packed soap or toiletries. They use the thinnest toilet paper and no paper towels. They do not use paper plates or disposable plastic dishes. Napkins used in the restaurant are made of cloth. Condiments such as salt, pepper, or sauces are placed on the tables and have no separate packaging.
Fully organic and chemical-free operation
They use chemical-free mops, sponges, and dishcloths made by the 100% carbon-neutral Austrian company ENJO. ENJO is a sponsor of Esquinas Lodge. The sophisticated ENJO fibers absorb the dirt and release them again when washed in hot water. No soap is needed.
They do not use insecticides in the garden and avoid products containing glyphosate.
They grow many products (fruit, vegetables, herbs) in their own garden or buy organically-grown fruit from local farmers.
Their coffee comes from an

organic coffee

farm in San Vito.
They produce their own granola, jams, and sauces.
Fish is purchased from local fishermen in Golfito, we do not buy imported fish or crustaceans.
Actively protects nature and community
In 1993, an old farmhouse on the same property as Rainforest of the Austrians purchased Esquinas Rainforest Lodge as a base for research undertaken by the University of Vienna. During the following years, it evolved into an internationally acclaimed research station, La Gamba Tropical Field Station, financed by grants, private sponsors, and membership fees. Donations are used to plant trees and purchase land. Up to now, five farms have been reforested with 30,000 trees from 100 different species, with the goal of creating a Biological Corridor that preserves biodiversity and reduces carbon dioxide. The station comprises several buildings, a kitchen and dining area, dormitories, a laboratory, efficient scientific equipment, and a botanical garden. It can accommodate up to 30 visiting students and researchers.
They encourage guests to purchase Climate and Species Certificates, and some travel agencies donate certain sums for each guest visiting the lodge.
Rainforest of the Austrians has been paying the salaries of park rangers since 2003. It also has constructed a ranger station in La Gamba and has donated more than $100,000 to Zoo Ave, Yaguará, and Osa Conservation towards the reintroduction and protection of endangered species.
For his conservation efforts, Michael Schnitzler, the founder of this eco-lodge, was named Honorary Member of the Costa Rican National Park Service.
All their employees except managers and receptionists come from the local village of La Gamba. They have paid tuition for the training for our nature guides.
The lodge has contributed more than $200,000 for community projects, including the renovation of the water system, the community town hall, and the school, as well as the construction of a playground and a police station.
Since 1997, Austrian donors have paid tuition fees for schoolchildren through a scholarship program run by La Gamba Tropical Station, enabling more than 100 students to attend high school. Austrian donors have donated writing materials to the school.
Esquinas Lodge has donated uniforms to the local soccer team.
Local handicrafts and masks made by the Boruca indigenous people are sold at the lodge.
Students from the local school dance for guests who donate to the school.
Most popular activities near Esquinas Rainforest Lodge
Guided rainforest hikes
Guided boat tours in Golfo Dulce
Bird-watching walks to see many of the 20 Costa Rican birds.
Swimming
Occasional horseback riding tours
READ ON – 36 Eco-friendly Things to Do in Costa Rica (From A to Z)
Best time to visit Esquinas Rainforest Lodge
To avoid the rainy season, plan your visit outside May-June and September-October.
If you want to enjoy this place the sunniest it can be, visit in March or December.
The humidity in Costa Rica is high all year around.
Smaller showers or thunderstorms can be expected all year around, so please be prepared.
READ ON – Best Time To Visit Costa Rica (Factual Data, Pros & Cons, What to Expect)
Features