14 Most Sustainable Eco Lodges in Costa Rica
Enriched with culture and biodiversity, Costa Rica is more than just your average country. It is one of the leading countries in renewable energy. It is also a Central American country with a land of rugged terrains, rich mountains, and a huge rainforest that spans roughly across a quarter of the country, teeming with wildlife. For eco-tourists, Costa Rica is nothing short of heaven.
But when a country is so diverse and in touch with nature, nothing matters more than keeping its relationship with mother nature intact. This is why Costa Rica is a pioneer in ecotourism. The origin of eco-lodges also stems from Costa Rica. The first-ever eco-lodge, Rara Avis (also on this list) was established in the 1980s.
And you'll find that in addition to these eco-lodges, most Costa Rican hotels are also going eco-friendly, which only proves how great the country is in its effort to preserve the environment. So, here is a list of some of the best and most unique eco-lodges in Costa Rica not in order. For even more inspiration, browse our directory for Costa Rica.
What are eco-lodges?
Eco-lodges are accommodations in undisturbed, remote natural areas where both construction and operation have the lowest impact possible on the environment. They are not only part of the local community, but they are active participants in protecting nature and culturally sensitive areas.
QUICK GUIDE
Costa Rican Eco-Lodges
Here is a map to see where these eco-lodges are located: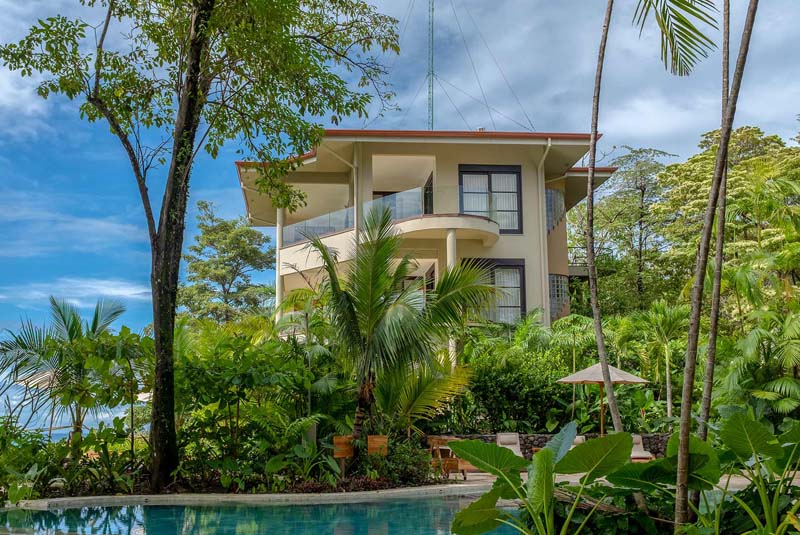 Arenas Del Mar in Manuel Antonio in the Puntarenas region is close to several of the best waterfalls in Costa Rica. It is a rainforest private reserve that delivers luxury and sustainability in one go. The ICT has awarded it the highest 5-leaf rating and continues to serve guests in a way that won't harm the environment. This sustainable eco-lodge gives you breathtaking views of the rainforest, where you can spend your time trekking between trees and taking snaps of spider monkeys and sloths.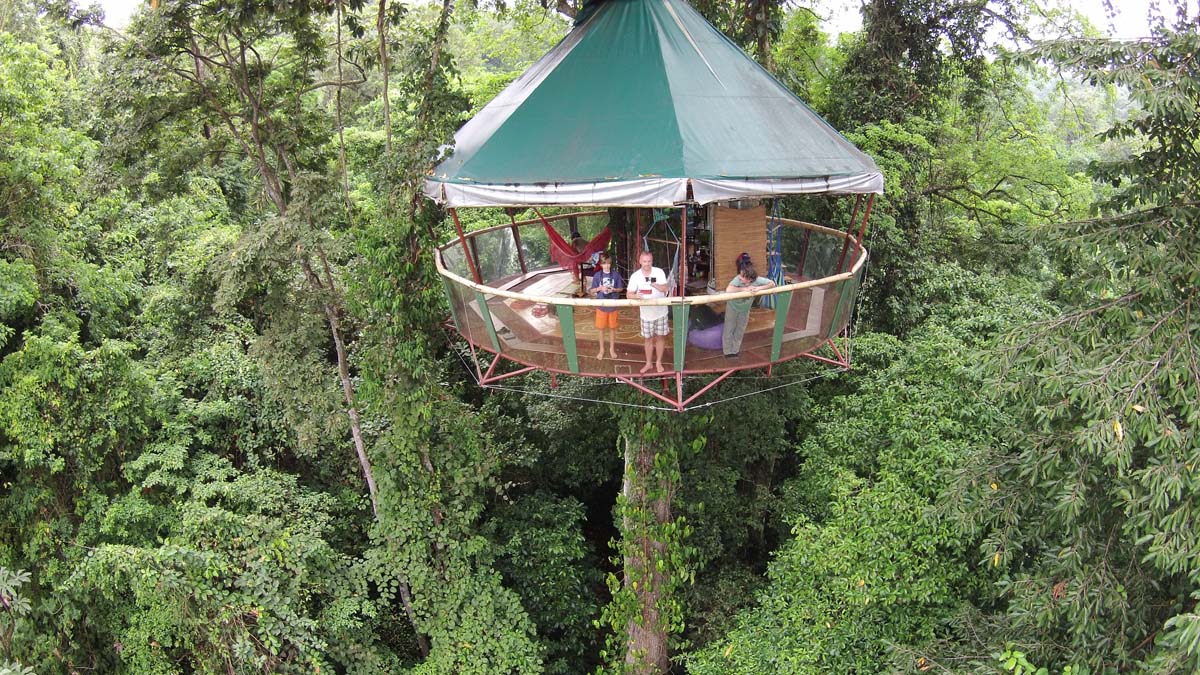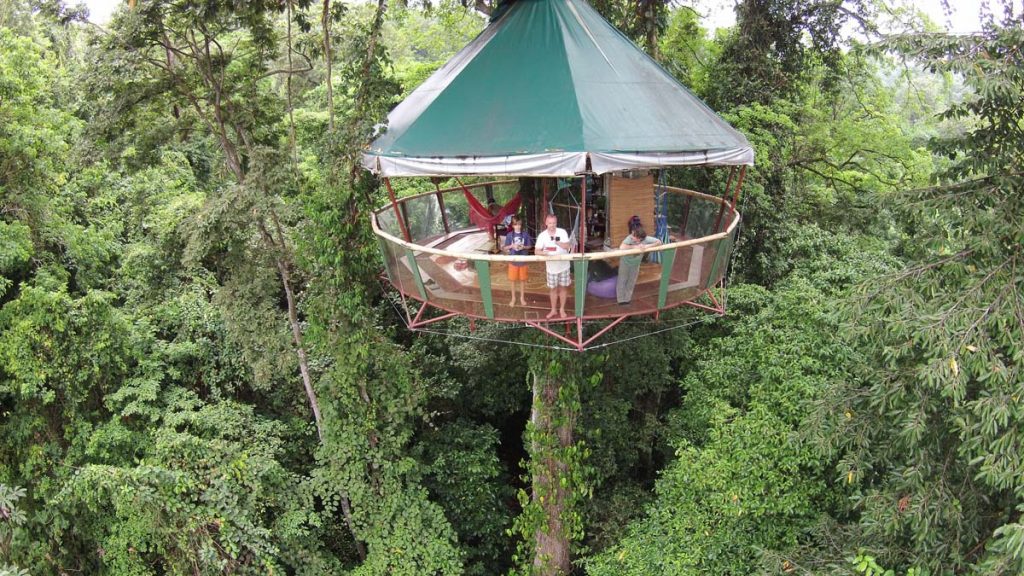 If you're looking for an experience that's more in touch with nature, head over to the Nature Observatorio in Limon, where you can stay in secluded treehouses. One of the few lodges that reside within the thick Limon rainforest, the Nature Observatorio Treehouses are made from sustainable material: woodwork from the locals and provide visitors beautiful views from their isolated location. The lodges make active efforts to maintain the ecosystem since they're directly on the forest grounds and trust us, you'll have no complaints.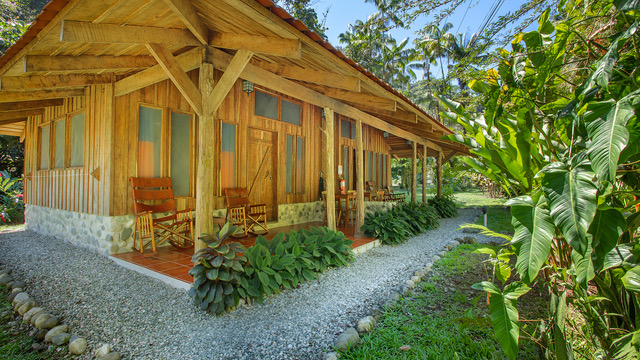 In the Puntarenas region lies a secluded portion of the Caribbean rainforest, and it is there that you will find Esquinas Rainforest Lodge. A hidden retreat for naturalists, the eco-lodge lies deep within the trees, overlooking the gorgeous Piedras Blancas National Park. The Esquinas Rainforest Lodge is an expert on sustainability. It produces its own organic vegetables and fruit, completely discourages plastic use, and has its own wastewater treatment plant. From powering itself through hydroelectricity and solar panels to offering eco-friendly tours so its guests know how to conserve, this eco-lodge comes as a luxurious stay.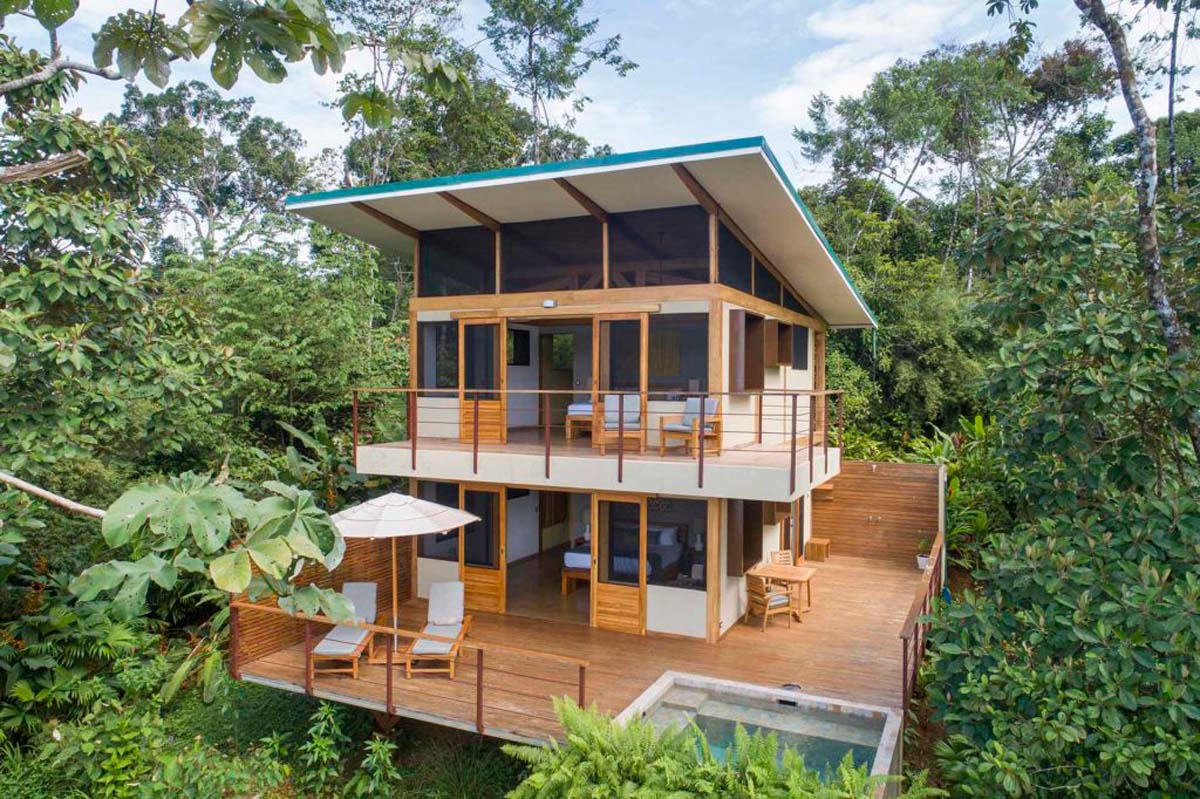 Another secluded eco-lodge in the Osa Peninsula, the El Remanso Lodge lies just beyond the soothing shores of Golfo Dulce. This eco-lodge has also received the highest rating for sustainability; the level 5 eco-lodge is probably one of the rare ones that are a hundred percent eco-friendly. The lodges employ recycled materials and encourage eco-friendly electricity by hydro-powering itself and using solar panels. And, to ensure that its friendship with nature doesn't die off, the eco-lodge introduces its guest to sustainability tours and community projects, where guests can learn about the environment and how to protect it.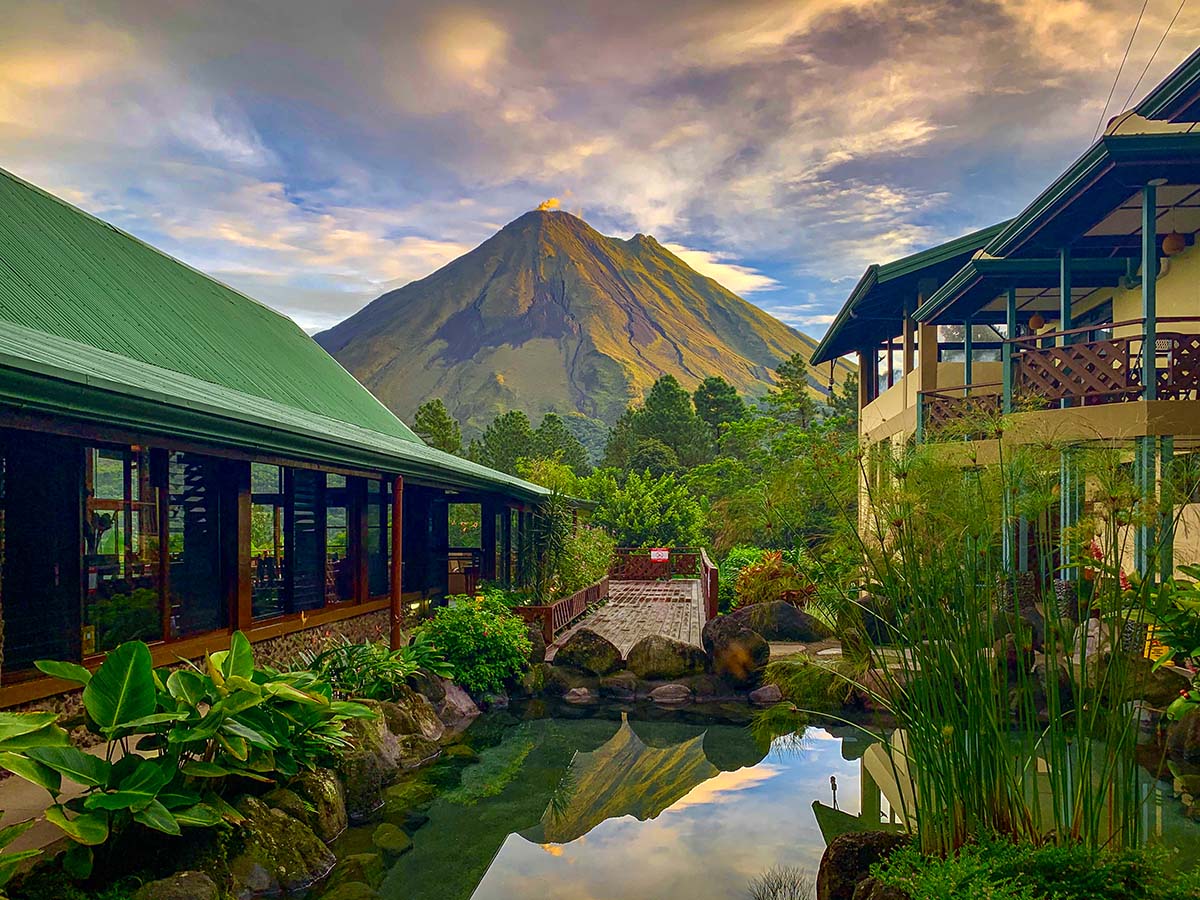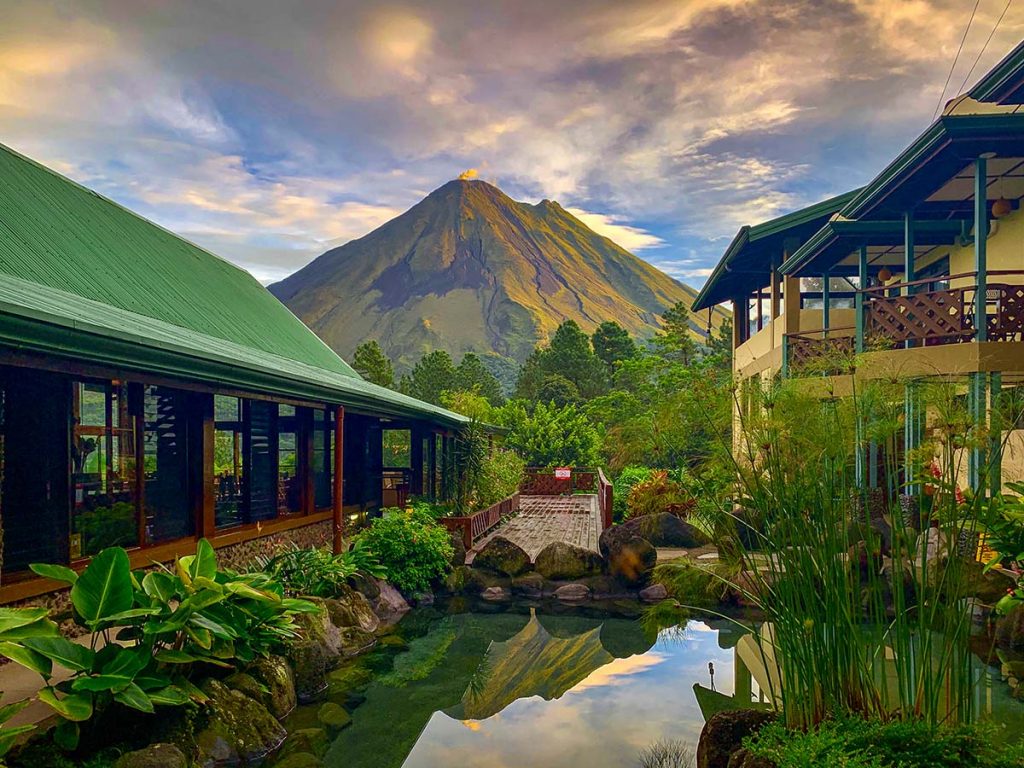 In La Fortuna, a region also famous for its zip-lining parks, just a little distance from the Arenal volcanic mountain lies the Arenal Observatory Lodge & Spa, which offers breathtaking views and promising sustainable tourism.
Because it is located so close to the Arenal Lake and Volcano, the lodge tries its best to maintain a healthy vibe. From planting their own gardens, using mountain spring water, using natural and biodegradable products for garden maintenance to installing a natural sewer treatment plant to ward off any pollution, the Arenal Observatory has thought it all. You'll also find that the Lodge uses minimal electricity and cook from organic materials, a naturalist's delight!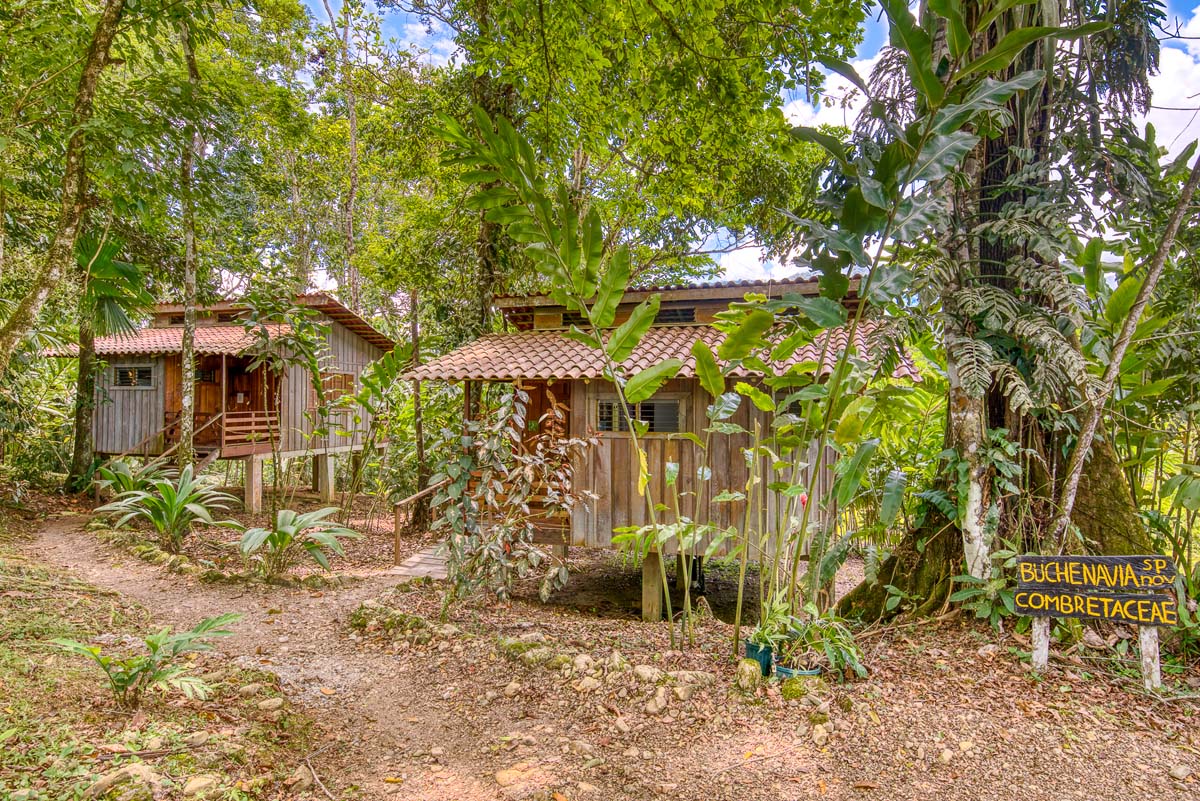 For nature lovers who like to live on the edge, the Selva Bananito Lodge in the Talamanca Mountains is the perfect retreat. Residing on the foothills of the mountains, Selva Bananito Lodge lies south of Limón, and presents visitors with direct access to the rainforest just below.
It introduces adventurous activities like rappelling, hiking, climbing tall trees, and horseback riding, so if you like to combine your stay with some fun, you know where to go. Limon, more specifically Tortuguero, is a region also known for being the best tarpon fishing location in Costa Rica. And, if that doesn't convince you, maybe this lodge's sustainability record will.
The eco-lodge does not use electricity, powers itself naturally, and uses ingredients grown on its own farms. That's not all, the eco-lodge built itself in an area that had already been disrupted by human activity, to avoid further damage to the biological reserve. All wood used in its construction came from wood leftovers from foresters, and to ward off insects, the eco-lodge uses synthetic or thick tar paper roofing to avoid using pesticides and insecticides. Talk about dedication!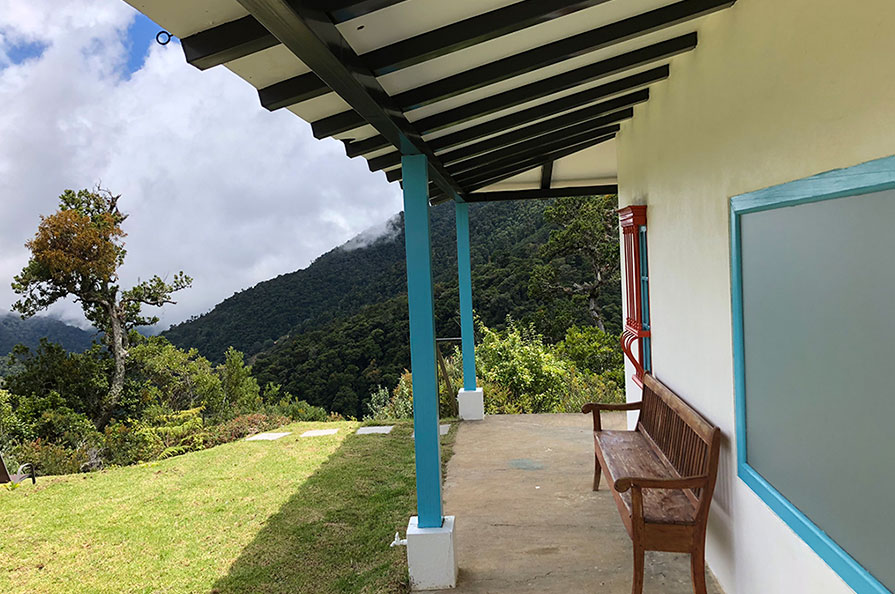 Nestled deep in the rainforest, the Dantica Cloud Forest Lodge goes beyond expectations when it comes to sustainability. The luxurious resort is situated on the foothills of the local mountains, which makes it pretty secluded, but the true champion is its devotion to ecotourism. The water at the lodge comes from gravity, and is heated by solar panels, requiring no use of electricity. Natural bacteria are used to remove any organic waste and compost is regularly produced. They're so dedicated to eco-friendliness; they even use sugarcane residue in their natural ethanol!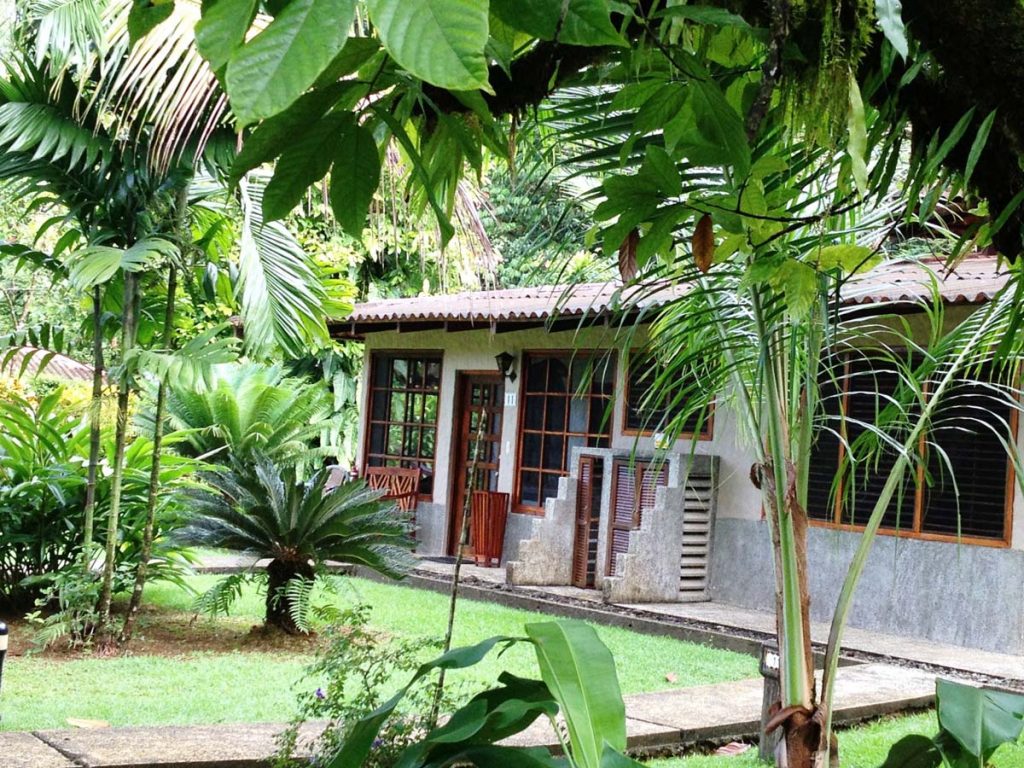 Near the Corcovado National Park and the Corcovado Jungle, you'll find a private eco-lodge called the SCP Corcovado Wilderness Lodge. The secluded eco-lodge promises an environmentally friendly stay among the residents of the jungle, which means you'll be completely in sync with nature. In fact, you might have a hard time spotting some of its lodges because they're completely in disguise under the shades of trees by the Pacific Ocean.
The lodge offers a rustic ambiance and participates in ecotourism. By using sustainable materials, introducing waste management and water and energy-saving systems, and completely organic and biodegradable products, the Corcovado Wilderness Lodge is determined to protect the national heritage. And, if you're looking for an immersive experience, you'll love the lodge's animal-friendly tours.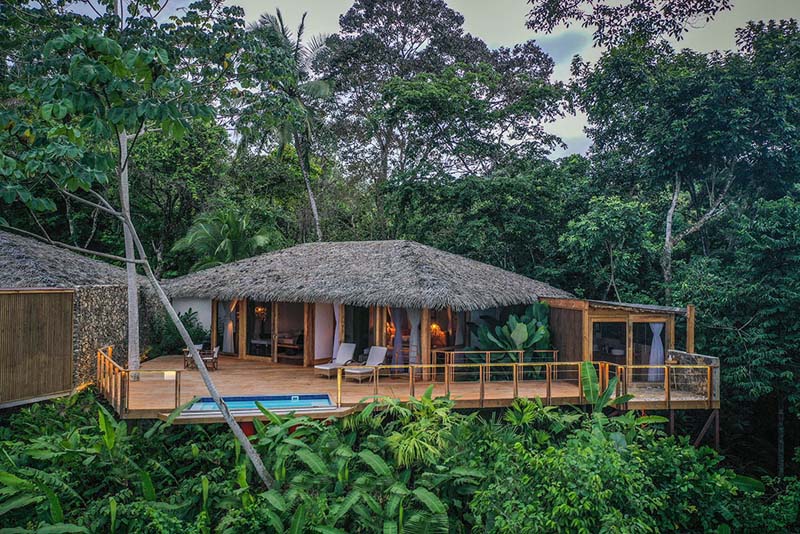 The Lapa Rios Lodge is a destination fitted with luxury. From strong ecotourism to offering lush services, this rainforest lodge is a place where you can let loose and enjoy a soothing stay. Tucked in the rainforest at Osa Peninsula, the center of Costa Rican bird watching, this is one place that gives you direct access to nature.
The hotel uses local products and makes use of ecological solutions. It was the first hotel to be awarded the Certification for Sustainability Tourism. It treats its wastewater through natural bacteria and limits water wastage by collecting water directly from a rainwater harvesting system. You'll find alternative energy sources used here like solar panels and photocells, and many nature-friendly programs.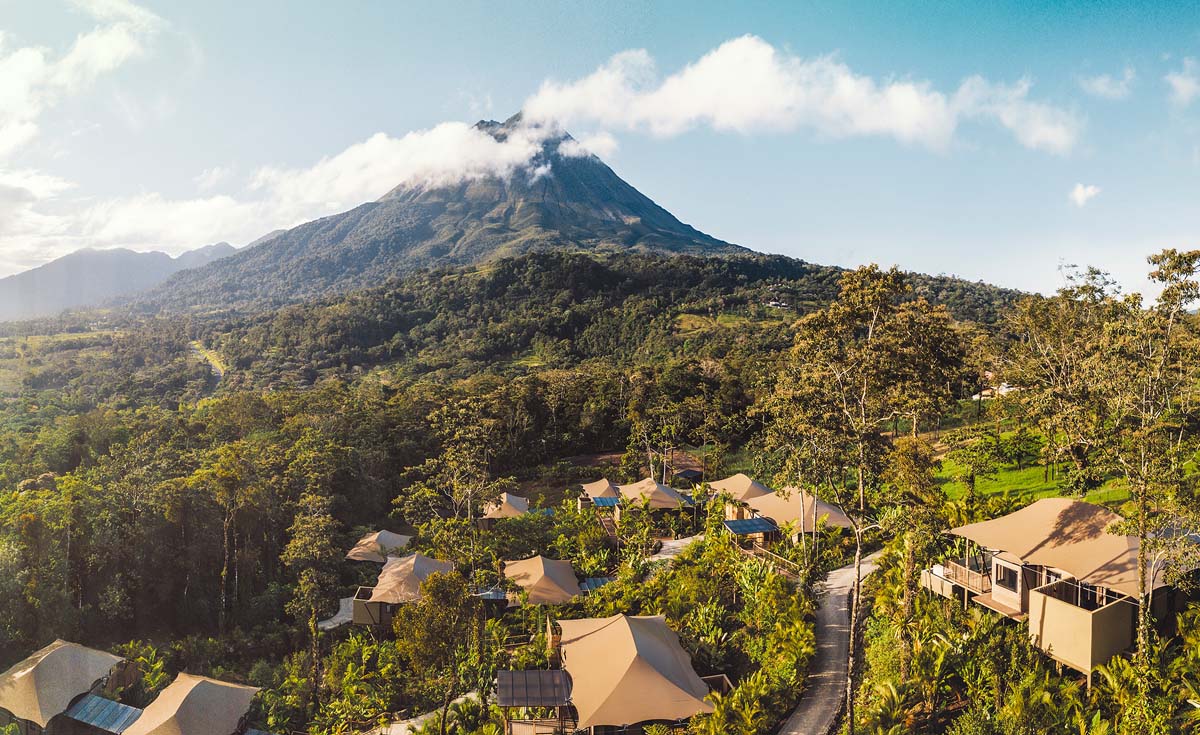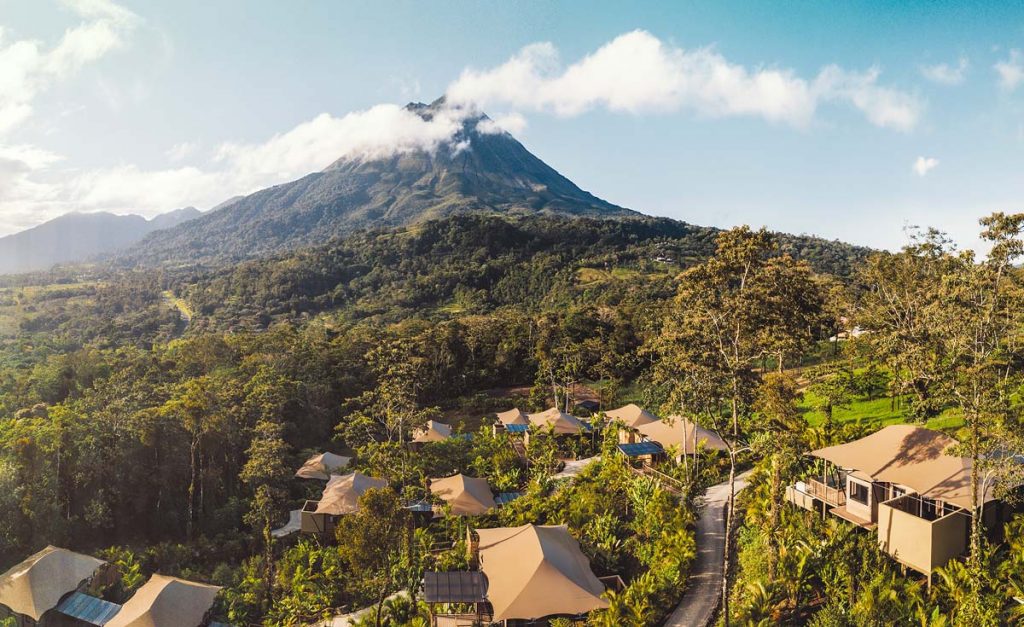 When you take a glance at the Nayara Tented Camp, you won't really think it's real because it presents itself as a magnificent building. But, as beautiful as the Nayara Tented Camp is, you will be pleasantly surprised to know they are trying their best to give back to nature. They provide protection to local animals like sloths and implement a healthy lifestyle. For anyone who's looking for an unrealistic luxury and the simplicity of nature, the Nayara Tented Camp is a true eco-resort. Not to mention, it is close to several of the best waterfalls in Costa Rica.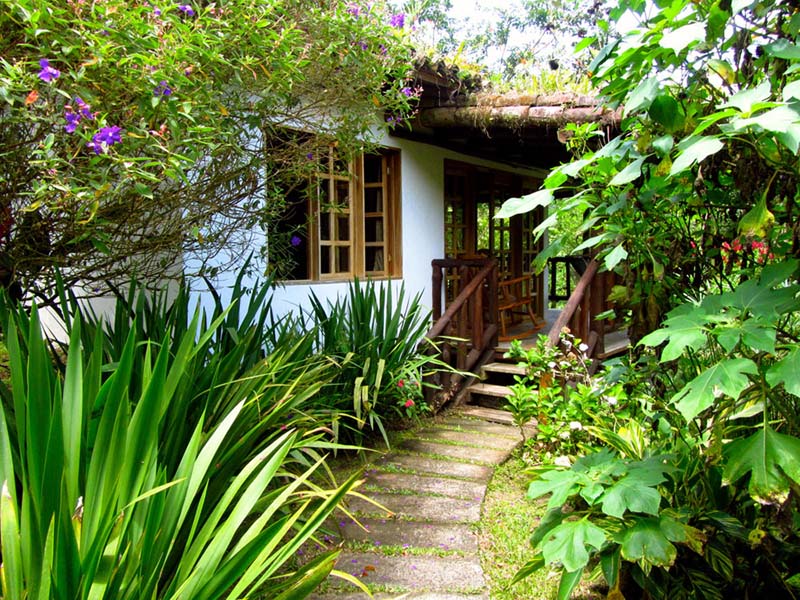 Rancho Margot is a sustainable eco-lodge that is completely off the grid. While you may give one look at the ranch and think it's too good to be true, Rancho Margot truly devotes itself to the cause. From growing its own organic food, using organic oil to composting food waste, each and every action by the ranch ensures maximum sustainability. They have their own biodigester to conserve energy and produce electricity through private hydroelectric generators. For every nature and animal lover, Rancho Margot is a true delight!
La Leona Eco Lodge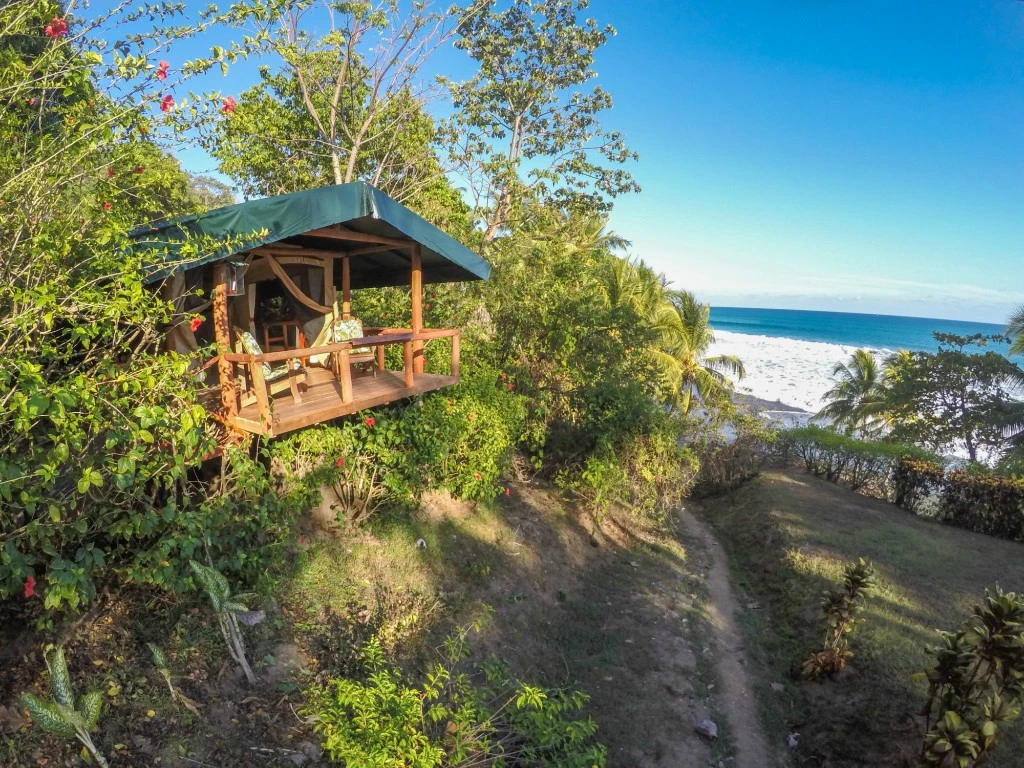 Trees and vegetation completely submerge the La Leona Eco Lodge and remain in a hidden portion of the Corcovado trail. It encourages ecotourism and has even been extremely careful in adapting to nature. This eco-lodge is regularly involved in recycling, conservation and makes effort to keep its natural resources preserved.
Los Pinos Cabins and Gardens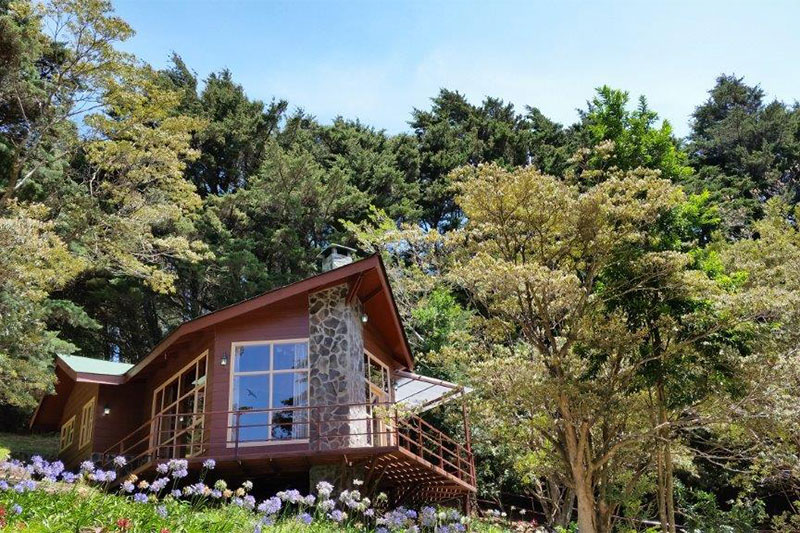 Situated between the Santa Elena and Monteverde Cloud-forest, Los Pinos Cabins and Gardens have devoted themselves to sustainability. While you may like these gorgeous cabins for their private location, wait to discover how caring they are for mother nature. They effectively take social responsibility to reduce pollution and environmental hazards and have started investing in a sustainable policy to reduce their carbon footprint.
Honorable mention – Rara Avis (CLOSED – FOR SALE)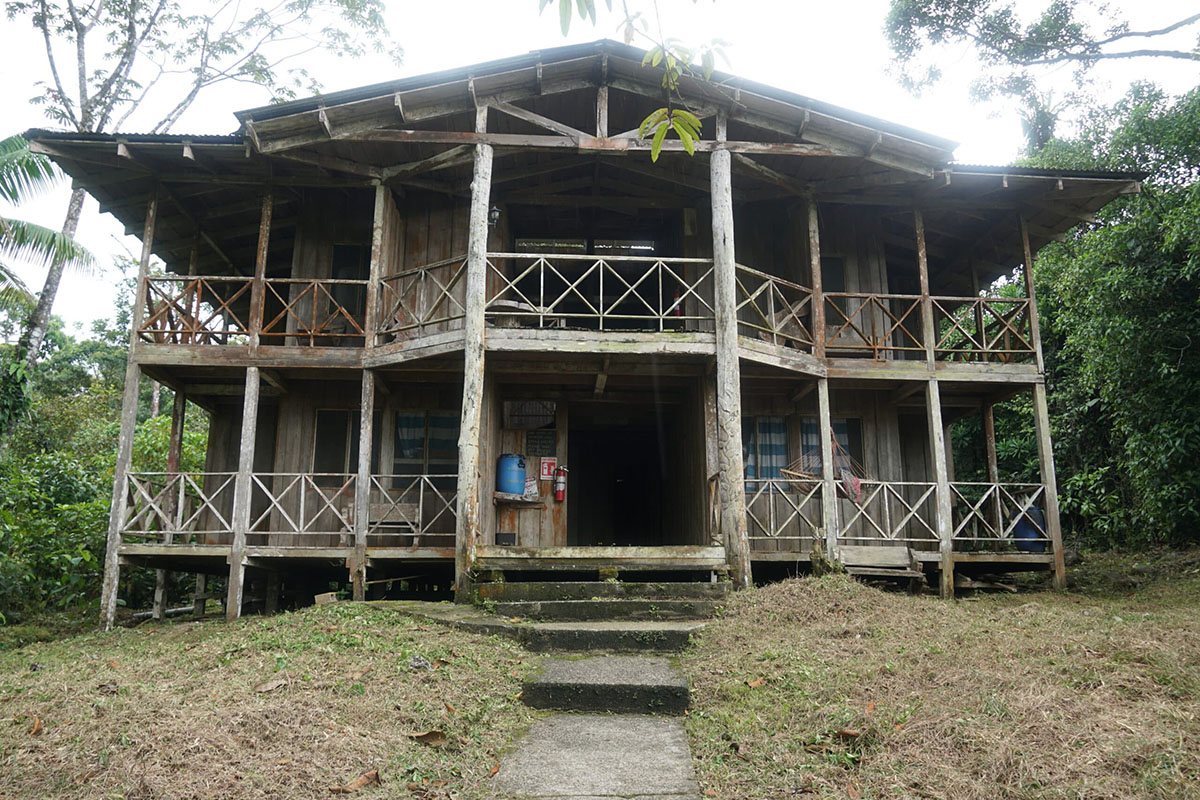 Did you know Rara Avis was one of the first eco-lodges in the world? That's how strong their game is. It is the first-ever eco-lodges that has been established in the world in 1983. They have completely devoted themselves to delivering a sustainable environment.
Nearby an onsite biological station, the Rara Avis is truly one of the most beautiful eco-lodges to be at. Built from ambition, Rara Avis runs without electricity and was built of wood from the rainforest itself.
Sadly, Rara Avis is no longer in operation and it is for sale via GrowJungle.com, a platform connecting conservationist land buyers with rainforest territory owners looking to sell.
Map
As you can see, there are plenty of unique and beautiful eco-lodges in Costa Rica, and you will be spoiled for choice if you are searching for a sustainable holiday. Be sure to check out our article on the best time to visit Costa Rica or the 36 eco-friendly things to do in Costa Rica. The best season might not be the one you think of first.
More eco-lodges in other regions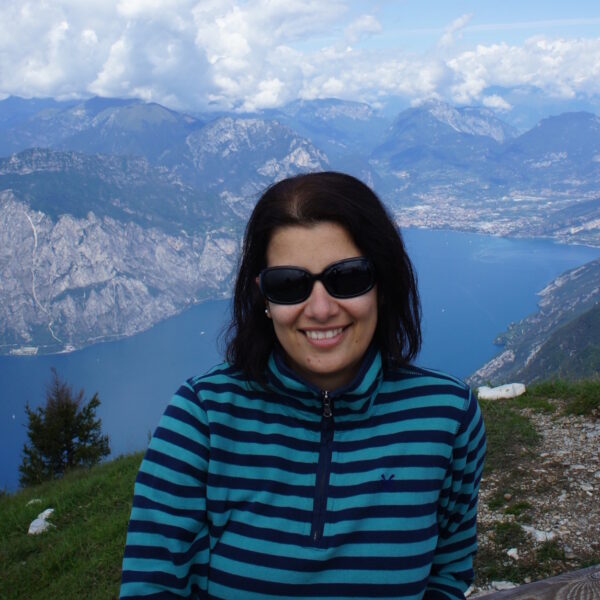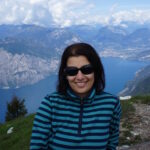 Emese Maczko is a travel blogger behind Eco Lodges Anywhere. Having explored several destinations around Europe, the US, Indonesia, and Australia, and resided in Germany, the United Kingdom, and Luxembourg, Emese possesses a keen understanding of diverse cultures and an appreciation for the beauty of each destination she visits. She advocates for sustainable travel and ecotourism.