6 Most Sustainable Eco Lodges in Osa Peninsula
Enriched with culture and biodiversity, the Osa Peninsula in Costa Rica offers a remarkable experience for eco-tourists. With its rugged terrains, majestic mountains, and expansive rainforest teeming with wildlife, this region is a haven for nature lovers.
It is renowned as one of the most biologically intense places on Earth, hosting a vast array of plant and animal species, many of which are rare or endangered. The peninsula is home to the Corcovado National Park, known for its untouched rainforests, diverse wildlife, including jaguars, tapirs, monkeys, and scarlet macaws, as well as its stunning beaches and coastal scenery. It is a perfect place for bird watching.
Whether you're looking for a unique and sustainable lodging option or seeking inspiration for exploring the wonders of Costa Rica, this list of the most sustainable eco-lodges in Osa Peninsula will guide you in your eco-conscious journey. For even more inspiration, browse our list of the most sustainable eco-lodges in Costa Rica.
What are eco-lodges?
Eco-lodges are accommodations in undisturbed, remote natural areas where both construction and operation have the lowest impact possible on the environment. They are not only part of the local community, but they are active participants in protecting nature and culturally sensitive areas.
QUICK GUIDE
Osa Peninsula Eco-Lodges
Here is the map of the 6 eco-lodges: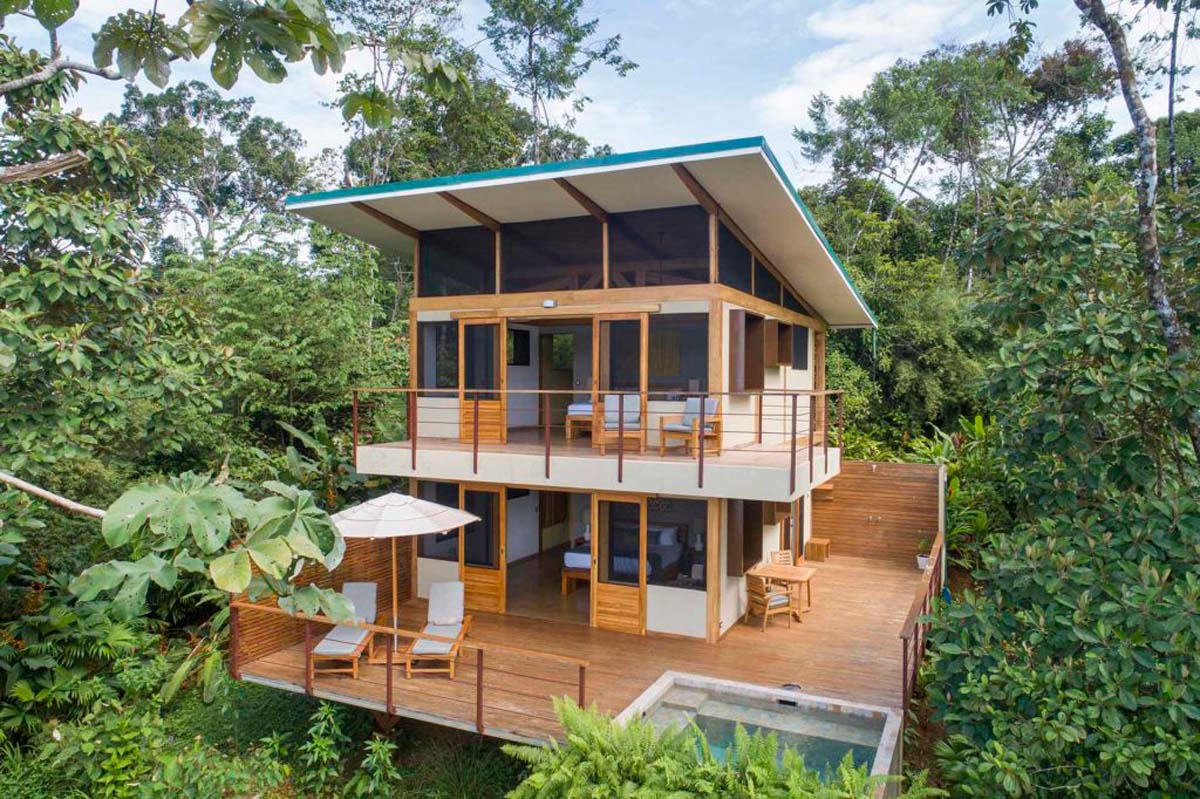 Experience the perfect blend of family, nature, community, and sustainability at El Remanso, a remote eco-lodge nestled in the pristine rainforests of Costa Rica's Osa Peninsula. With a deep commitment to environmental preservation and local engagement, this family-owned lodge offers secluded solar-powered villas, personalized experiences rooted in culture, and access to a 5-mile trail system, a serene beach, and breathtaking waterfalls. Disconnect from the modern world and immerse yourself in the unspoiled beauty of Corcovado National Park at El Remanso.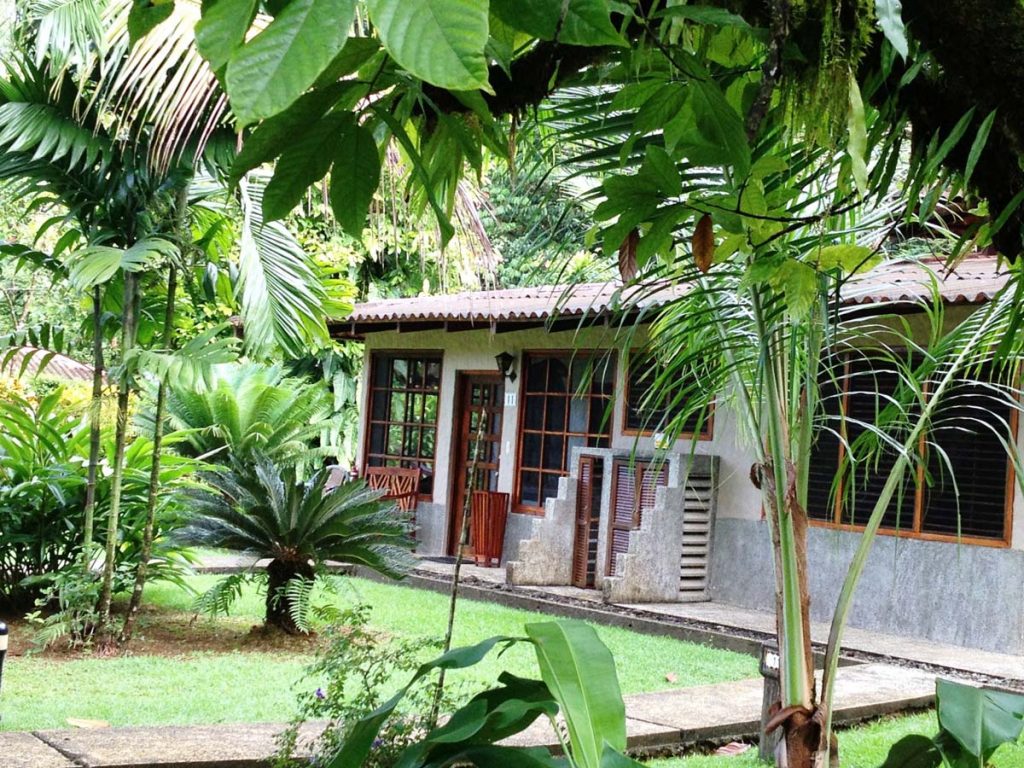 Located near Corcovado National Park in Costa Rica, the Corcovado Wilderness Lodge provides a deep rainforest experience in a secluded setting accessible only by boat. With a strong commitment to environmental conservation and community support, this lodge offers a range of outdoor activities such as birding, snorkeling, horseback riding, fishing, and forest expeditions. Guests can enjoy the comfort of 14 bungalows, two pools, a restaurant, and a bar while contributing to the preservation of the surrounding nature through the lodge's partnership with the Corcovado Foundation.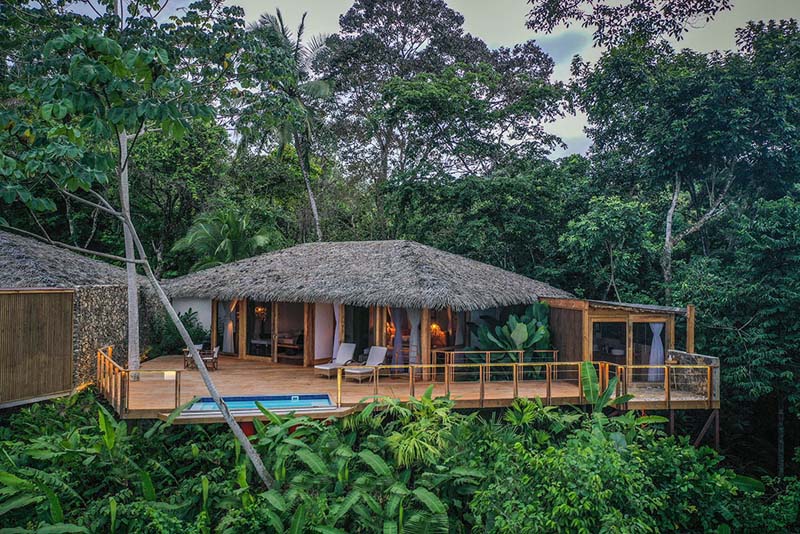 Lapa Rios, located on the stunning Osa Peninsula in Southern Costa Rica, offers an unforgettable family vacation amidst pristine rainforests and breathtaking beaches. As one of the few rainforest lodges in the world, it provides a unique opportunity to observe abundant wildlife, including scarlet macaws, monkeys, and jaguars. Committed to environmental conservation, Lapa Rios has partnered with organizations to protect the area and follows strict guidelines to preserve the natural flora and fauna.
La Leona Eco Lodge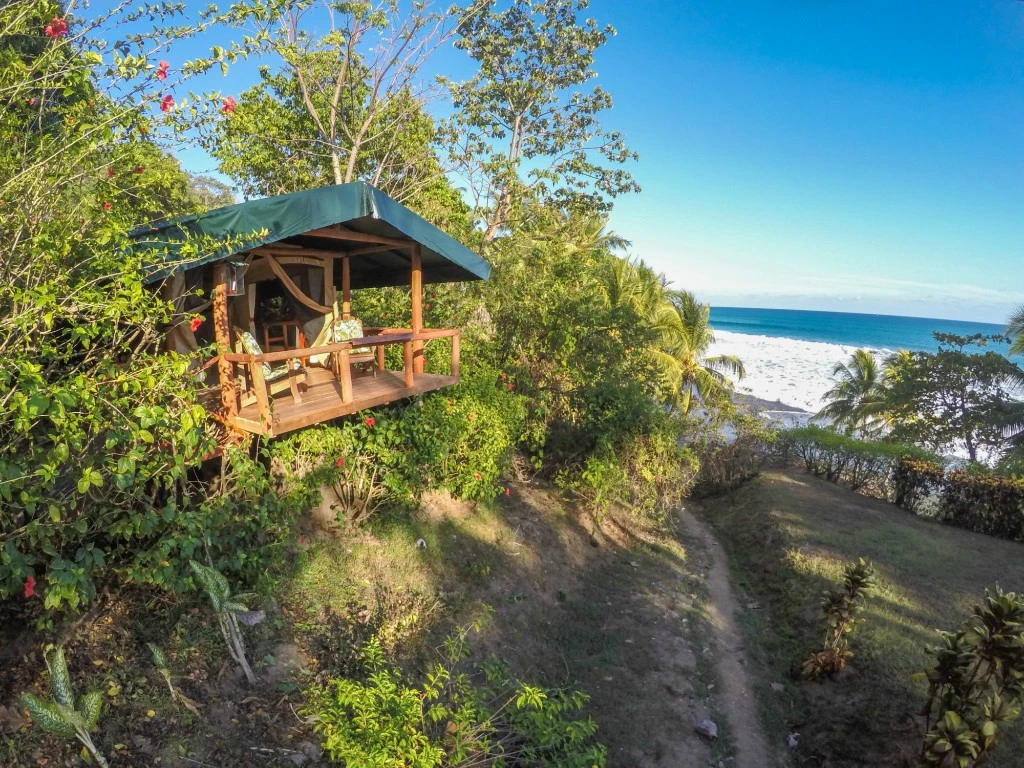 Trees and vegetation completely submerge the La Leona Eco Lodge and remain in a hidden portion of the Corcovado trail. It encourages ecotourism and has even been extremely careful in adapting to nature. This eco-lodge is regularly involved in recycling, conservation and makes effort to keep its natural resources preserved.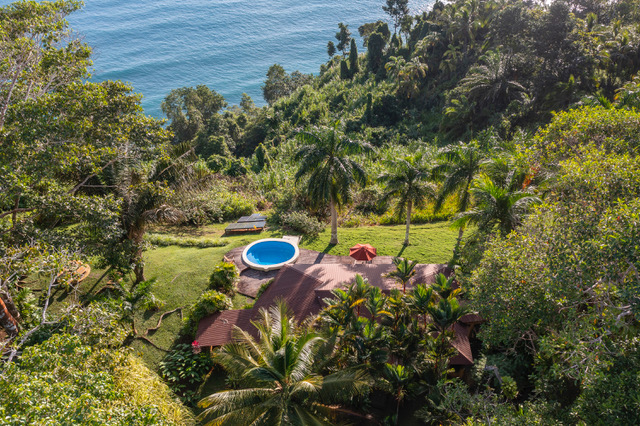 Bosque del Cabo is an eco-lodge owned by Phil and Kim Spier, who purchased the land in Costa Rica's Osa Peninsula in 1987. Phil's love for the area's beauty and his desire to preserve the rainforest led him to acquire the land, which had previously been damaged. Over the years, they have successfully reforested large areas and witnessed the return of diverse wildlife. The owners are dedicated to maintaining a low-impact and sustainable environment, with a focus on conservation and providing guests with a comfortable and educational experience.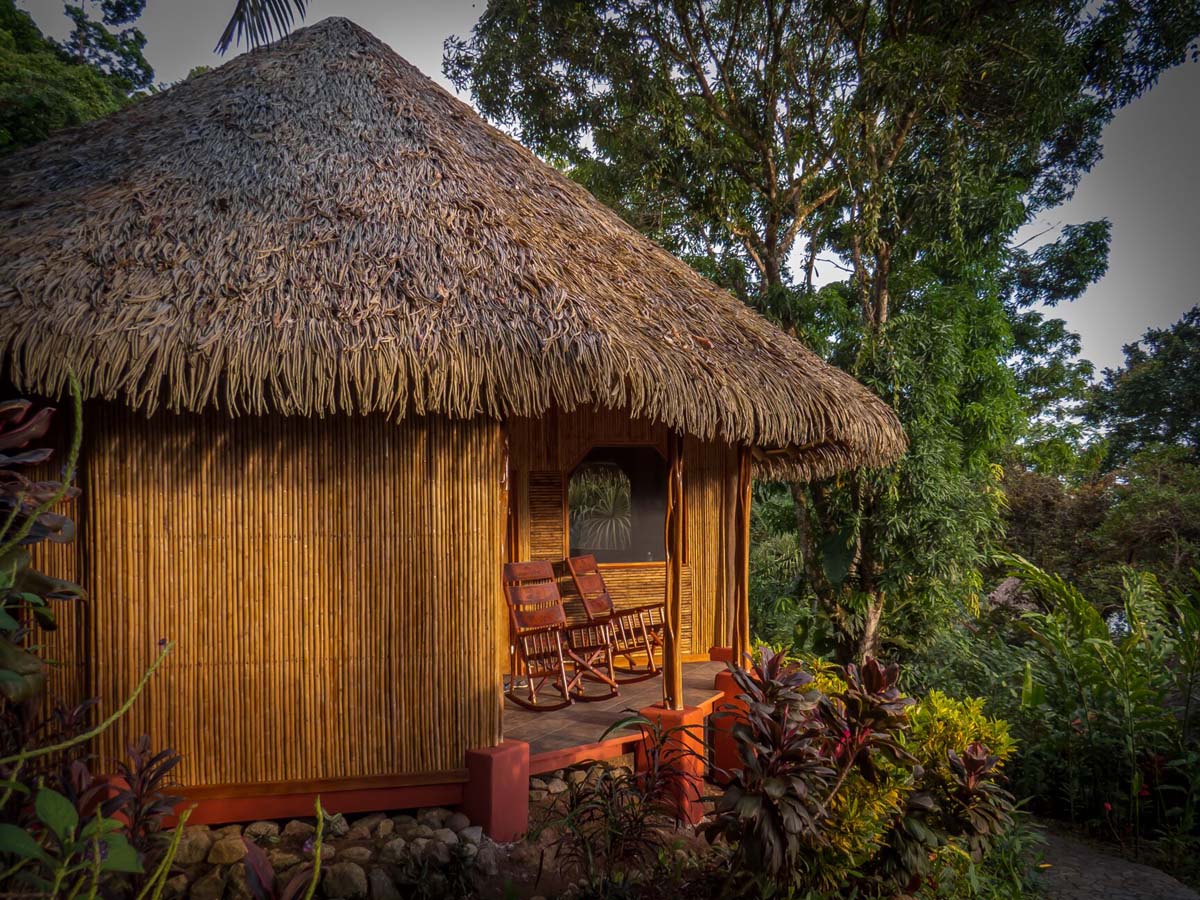 Luna Lodge is a secluded and enchanting yoga retreat in Costa Rica, nestled in the rainforests of the Osa Peninsula. With various accommodation options nestled among the trees, guests can enjoy breathtaking views and the soothing sounds of nature. The lodge, founded by Lana Wedmore, emphasizes wellness and sustainability, offering a range of activities and earning high ratings for its commitment to conservation and eco-friendly practices. It is also one of
Map of these 6 eco-lodges in the Osa Peninsula
As you can see, there are plenty of unique and beautiful eco-lodges in the Osa Peninsula, and you will be spoiled for choice if you are searching for a sustainable holiday.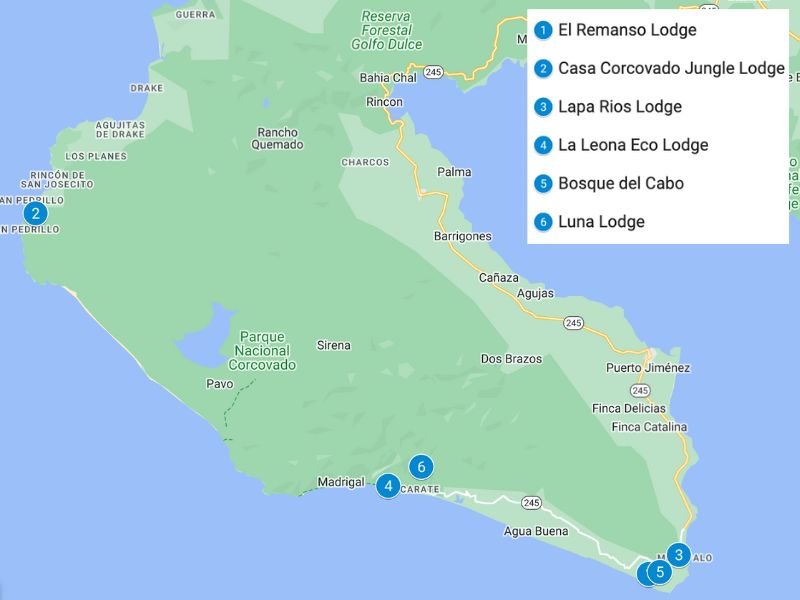 BROWSE THROUGH our directory for the most sustainable eco-lodges around the world if you want to experience something unique, authentic, and exciting.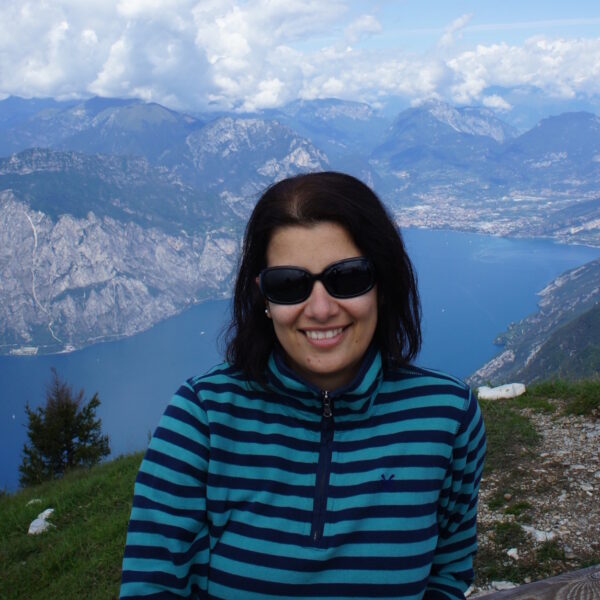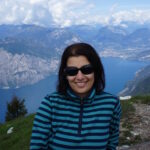 Emese Maczko is a travel blogger behind Eco Lodges Anywhere. Having explored several destinations around Europe, the US, Indonesia, and Australia, and resided in Germany, the United Kingdom, and Luxembourg, Emese possesses a keen understanding of diverse cultures and an appreciation for the beauty of each destination she visits. She advocates for sustainable travel and ecotourism.