What are Eco-Resorts? 10 Ways They Differ From Eco-Lodges
When it comes to eco-accommodation, there are a variety of terms that people use. Many of these terms, including 'eco-resort' and 'eco-lodge' are used interchangeably, by both the public and even accommodation owners.
However, there are many differences between the two! The purpose of this article is to highlight the differences between them both, so you know exactly what you're looking for.
What are eco-resorts?
An eco-resort is a large tourist resort whose facilities have a minimal impact on the local environment and its communities. The difference between a normal resort and an eco-resort is that they prioritize sustainability and the importance of the surrounding area. They also often have a large number of rooms available and are a place where guests can relax and take part in the many activities on offer.
What are eco-lodges?
Eco-lodges are accommodations in undisturbed, remote natural areas where both construction and operation have the lowest impact possible on the environment. They are not only part of the local community, but they are active participants in protecting nature and culturally sensitive areas.
10 differences between eco-resorts and eco-lodges
Luxury
When it comes to luxury, eco-resorts definitely take the upper hand! There are often a lot more services available that you wouldn't see during your stay at an eco-lodge. This includes the likes of butler service and chauffeur services.
For example, Alila Villas in Uluwatu offers several luxury services that you wouldn't find in a small eco-lodge. For example, they have a butler service available to guests that can help you with all your needs, and a chauffeur service.
Their chauffeur service is available for transport to and from the resort, as well as many other exotic and beautiful sites around Bali. Instead of trying to get around by yourself, their experienced chauffeurs will drive you around the island, and share their insights into the culture, and the best places to visit!
Larger capacity
Understandably, eco-resorts are often much larger than eco-lodges when it comes to the number of rooms. This tends to be because eco-resorts cover a much bigger area, and their suites are often placed in closer proximity to each other.
When you take a look at the Enchantment Resort in Sedona, Arizona, it's easy to see the differences. The resort covers an impressive 70 acres and is home to over 200 guest rooms and suites. Now, that is a lot of guests!

However, when you take a look at The Ridge Gloucester in Australia, there are only two properties on-site. These are 'the Ridge house' and 'the Ridge eco-cabin'. This often makes for a much more peaceful holiday experience.
Extra amenities
This is one of the main differences between eco-friendly resorts and eco-lodges!
Eco-resorts such as the Jean-Michel Cousteau Resort have an array of amenities on-site, including an al fresco restaurant, the Bula club for children, a spa & wellness center, and a PADI center where you can learn how to dive! Large eco-friendly resorts tend to offer a variety of activities as well, to keep guests entertained.
When it comes to eco-lodges, you'll find the experience is a bit simpler, with fewer amenities. The Orca Island Cabins in Seward, one of the most sustainable eco-lodges in Alaska, offer a truly unique experience to get up close and personal with Alaska's wildlife. However, they have very few amenities (not that you need any, with the surrounding spectacular scenery!). It's a self-catering accommodation, so all food needs to be brought with you, but there is a private deck and BBQ available on-site.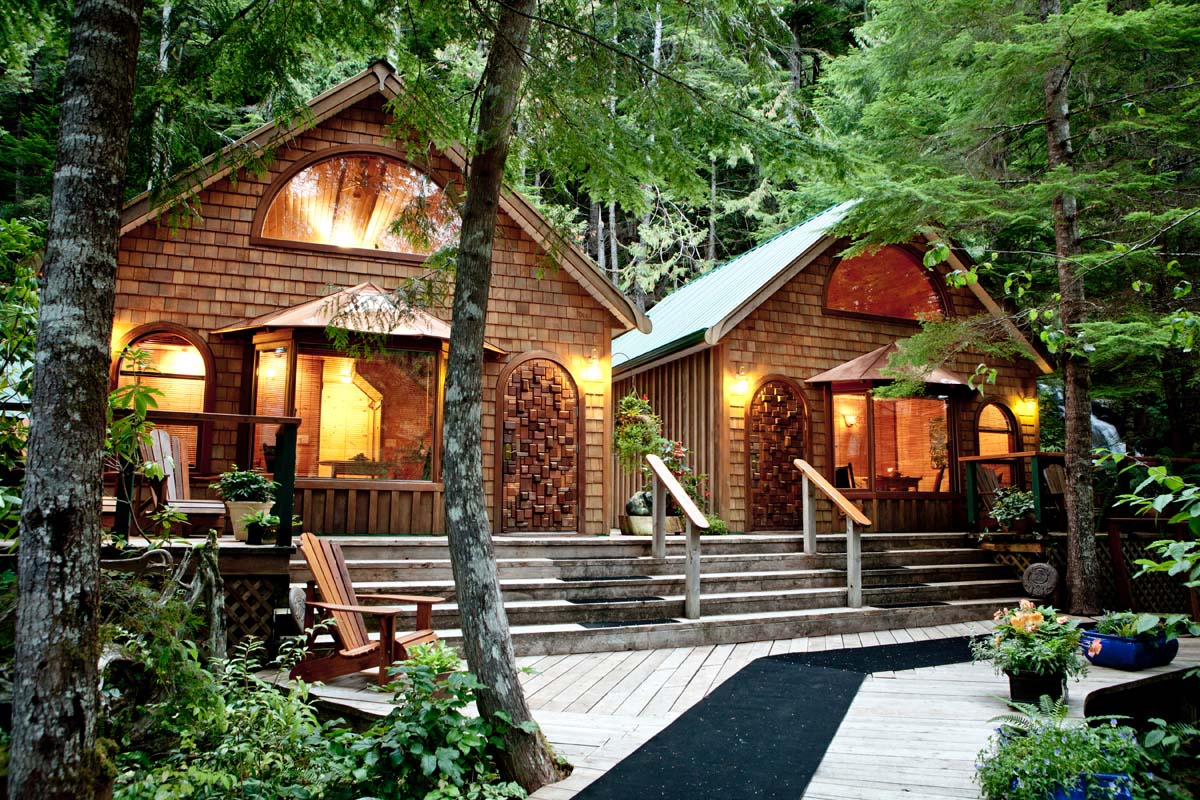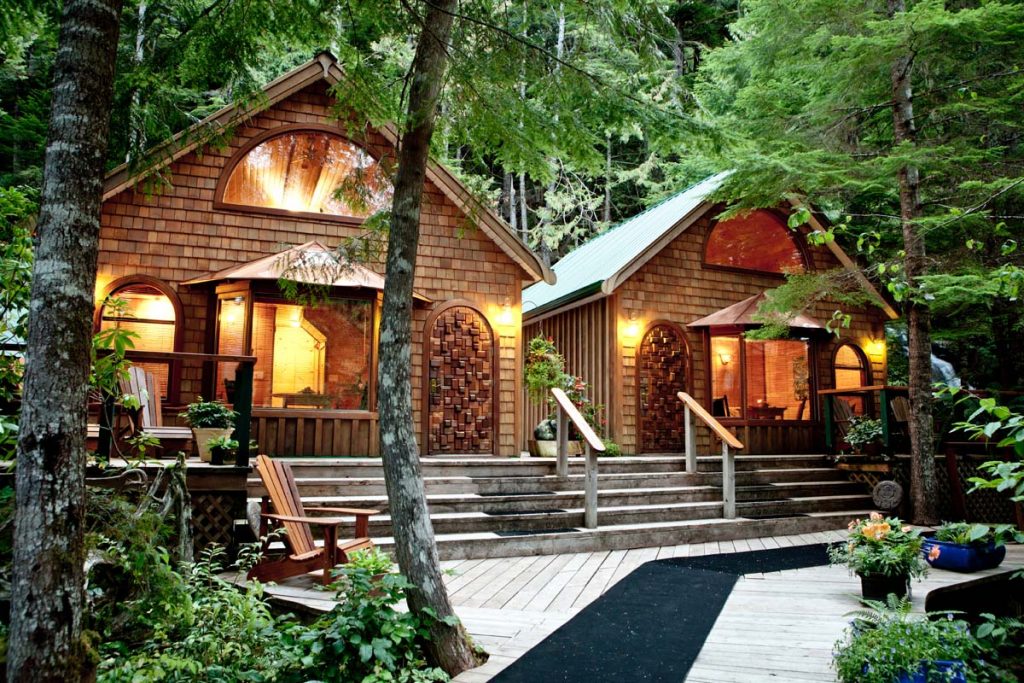 Not as secluded
The most sustainable eco-lodges are often situated in 'undisturbed, remote natural areas'. This is generally not the case with eco-resorts, as they cover a much larger area.
For example, Villa del Palmar in Cancun is located right near the city centre and is next to several other luxury hotels. Although it's located on the beachfront, it's surrounded by restaurants and other amenities that are close by.
However, the Esquinas Rainforest Lodge, one of the most sustainable eco-lodges in Costa Rica is situated in a secluded Caribbean rainforest. The eco-lodge overlooks the Piedras Blancas National Park and lies deep within the trees offering guests an overnight experience within a remote part of the rainforest.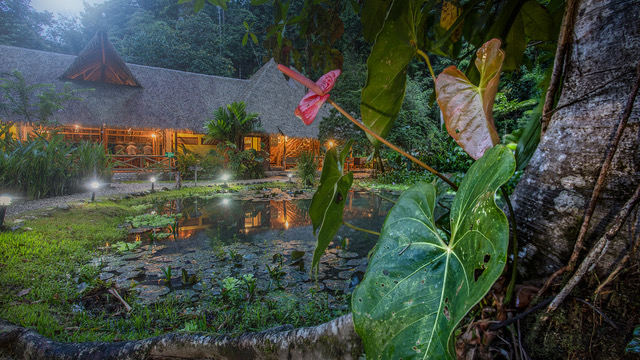 Eco-footprint is still large
Unfortunately, as much as they try, eco-resorts will never be as environmentally friendly as an eco-lodge. This is down to the massive area they cover, the amount of electricity and power that is needed to run the resort and the number of people they have to stay.
For example, Nayara Tented Camp put in place significant measures. One example is building its accommodation with sustainable materials in a way to minimize the need for air conditioning and heating. It is partly to reduce their footprint and partly to save energy in the future, even though the energy they use is 100% renewable.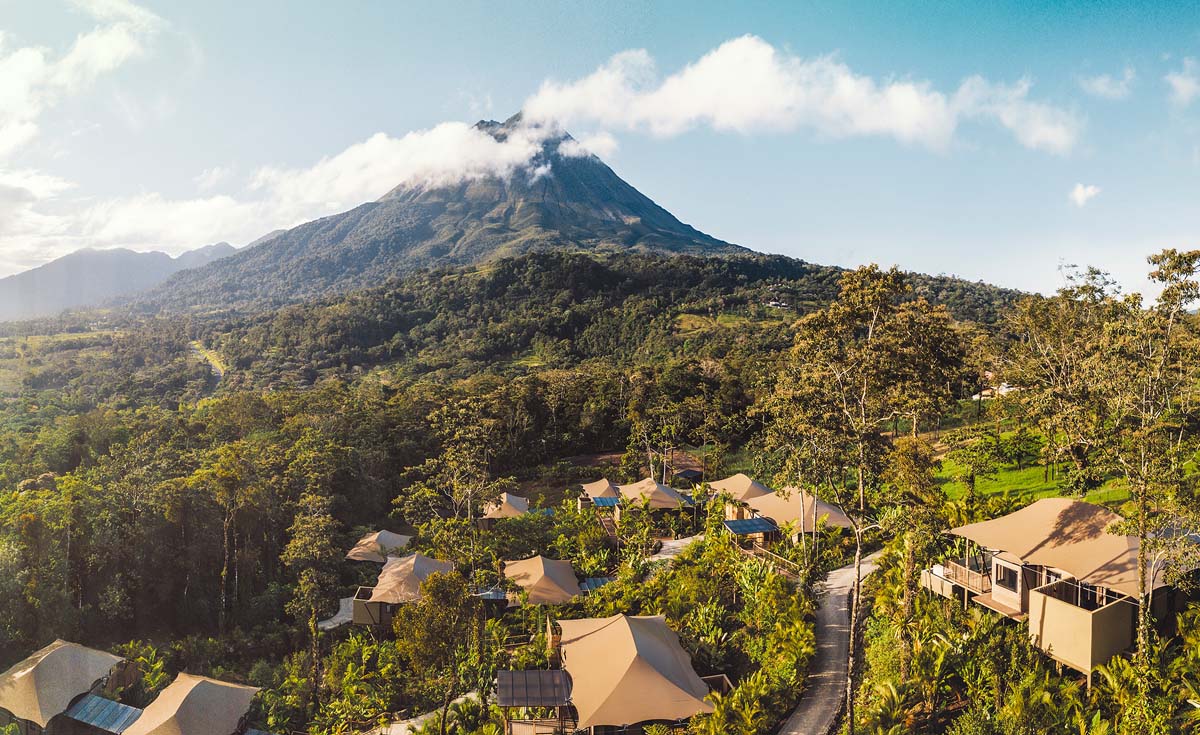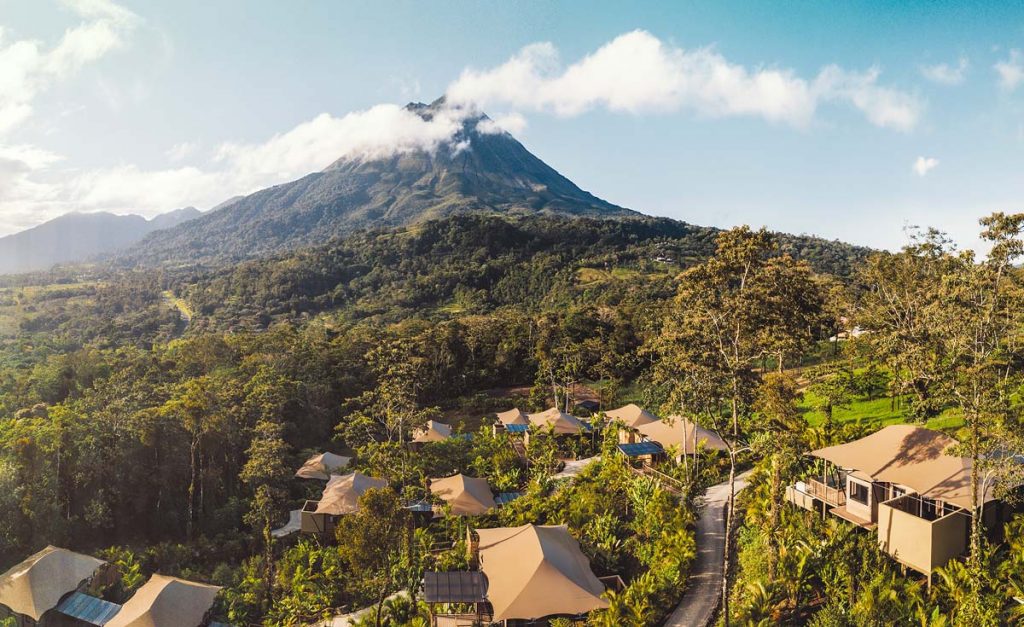 Foundations instead of direct connection with local communities
Another key difference between the two accommodations is that often, large eco-resorts aren't really connected with the local communities.
For example, the Alila Villas in Uluwatu do work together with the local community, but primarily have two main foundations that they fund. These are The R.O.L.E Foundation, which aims to break the poverty cycle for women, and The Bali Life Foundation, which provides education, health care, and housing to abandoned children. Both are incredible foundations, and this luxury eco-resort plays a huge part in supporting them.
However, when you take a look at smaller eco-lodges, they tend to get involved with the community directly. The Polwaththa Eco-lodge, one of the most sustainable eco-lodges in Sri Lanka, plays a huge role in directly supporting its community, with 80% of the staff being from the local village. They also set up a savings account for each employee, and pay above-average wages. To further get involved with the community, local villagers are consulted before new projects, and this eco-lodge supports nearby schools and community projects.
Foundations instead of direct conservation
Eco-lodges often play a bigger role in actively saving flora and fauna, than large eco-resorts. This is especially the case for eco-lodges that are situated within remote environments – typically the rainforest or on the coastline.
The La Milpa eco-lodge works to conserve the biodiversity of the country and protect a wide variety of plants and wildlife. This includes having rangers on extensive patrols, protecting the nesting sites of the yellow head parrot, and protecting the area from illegal logging. This isn't usually the case for large eco-resorts, who generally tend to fund foundations rather than get involved themselves. No wonder, La Milpa is one of the most sustainable eco-lodges in Belize.
Facilities for large events
The vast majority of eco-lodges aren't large enough to support big events such as weddings or corporate outings. However, large eco-resorts like Playa Viva in Mexico have the capacity to host these. They offer a variety of retreats for guests, as well as the chance to have your wedding here!
They can easily cater for weddings with groups of about 30-50, and up to 120 guests if people are staying at other locations. This wouldn't be possible for a small-scale eco-lodge, which may only have two rooms and source their food from their own farms or gardens.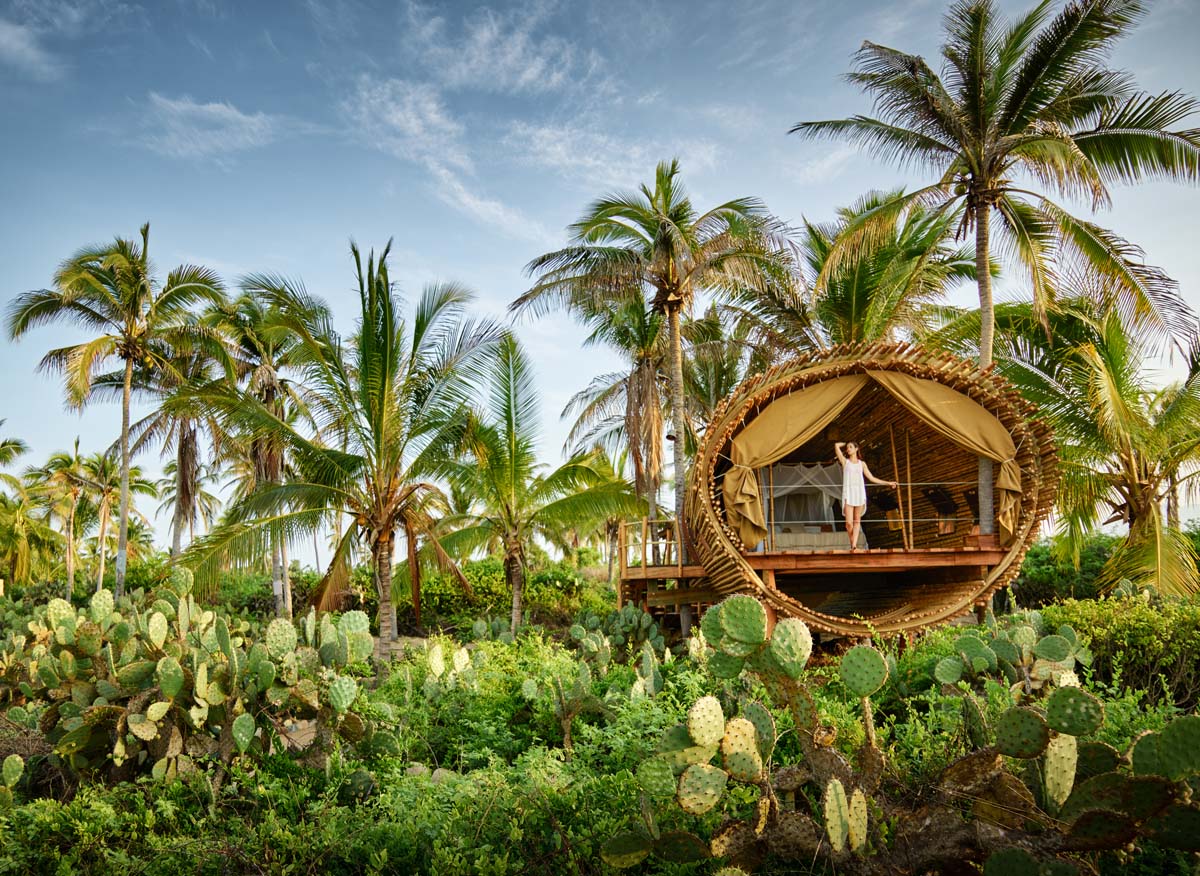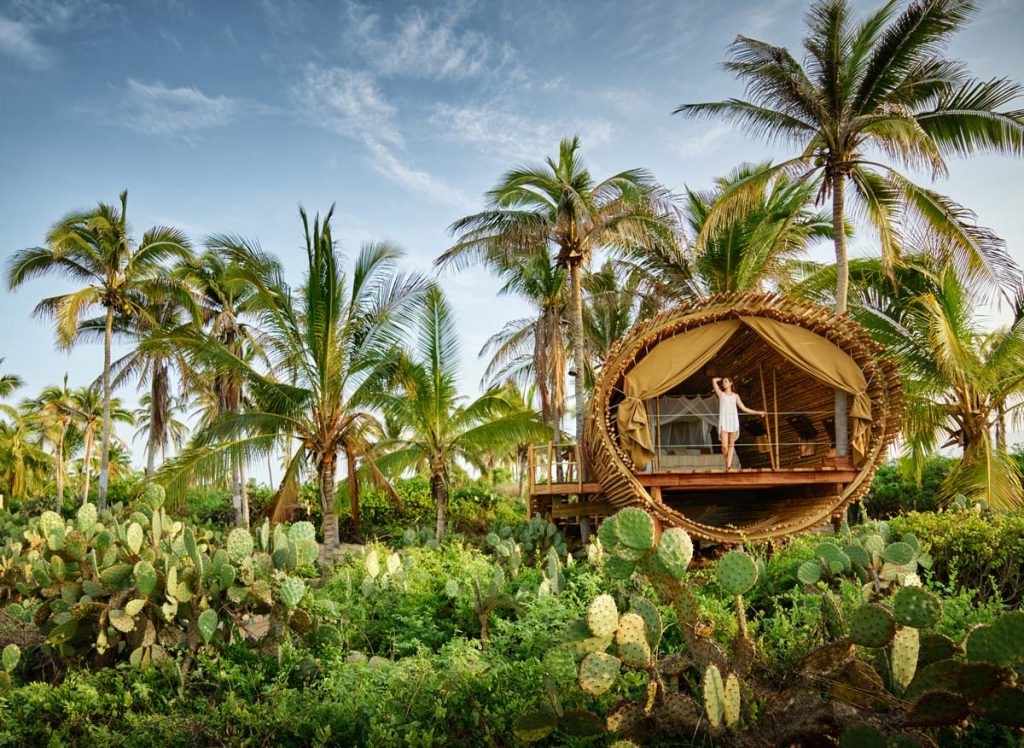 Construction materials are not as carefully selected
It's much easier to construct an eco-lodge from sustainable building materials or local sources than it is for an eco-resort. That's simply because much fewer materials are needed and on a much smaller scale.
Croft 103, one of the most sustainable eco-lodges in Scotland, was constructed using local stone, timber, and traditional building techniques. So it has less of an impact on the surrounding environment. It also helps to support local tradesmen and keep traditional methods alive.
However, take a look at the likes of Chena Hot Springs Resorts. You'll find that with so many types of accommodation on-site, it's incredibly difficult to source all the materials you require locally. This eco-resort is also located in a very remote area in Alaska, so it would be difficult to source local materials specifically.
Food is not always sourced locally
As eco-lodges cover a much smaller area and have fewer guests, a lot less food is needed. When it comes to eco-resorts, there also tends to be more variety of food dishes, which means more ingredients are needed. This amount often can't be sourced locally due to the demand for products, and the cost.
If you take a look at El Monte, one of the most sustainable eco-lodges in Ecuador, they serve food from their own organic farm. This means less food needs to be sourced outside the lodge.
However, if you look at the likes of Praia do Forte, you'll find that they have 3 restaurants on-site and several bars. Their menu is endless, with a variety of options for snacks, salads, dinners, and exclusive à la carte options. With an endless amount of food coming out of the kitchens, there will inevitably be much more waste.
More ecotourism articles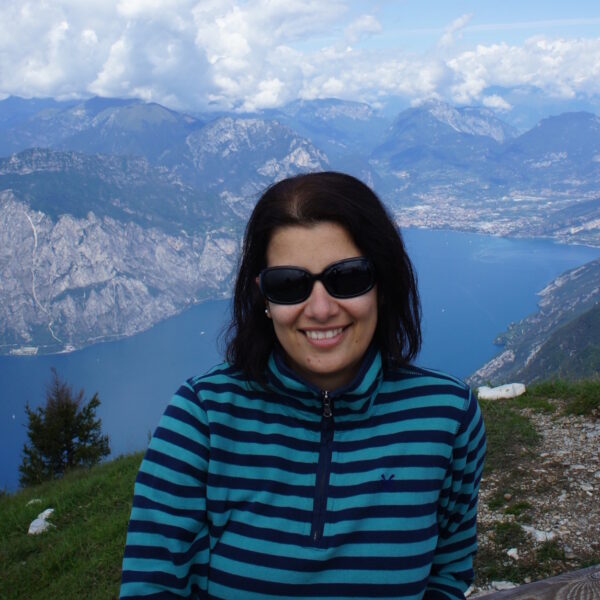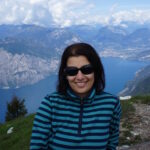 Emese Maczko is a travel blogger behind Eco Lodges Anywhere. Having explored several destinations around Europe, the US, Indonesia, and Australia, and resided in Germany, the United Kingdom, and Luxembourg, Emese possesses a keen understanding of diverse cultures and an appreciation for the beauty of each destination she visits. She advocates for sustainable travel and ecotourism.