13 Safari Eco Lodges in South Africa
South Africa is a beautiful country and is home to stunning coastlines, pristine beaches, and wonderful scenery. However, the country is most famous for its wildlife, safari drives, and the many game reserves that can be found in this area of Africa.
So, as you can imagine, there are plenty of safari eco-lodges in South Africa. This ranges from luxurious tented camps to safari bungalows, so there is something for everyone! We have researched each safari eco-lodge on this list to make sure they're operating sustainably, and are taking the utmost care when it comes to the environment.
What are eco-lodges?
Eco-lodges are accommodations in undisturbed, remote natural areas where both construction and operation have the lowest impact possible on the environment. They are not only part of the local community, but they are active participants in protecting nature and culturally sensitive areas.
Garonga Safari Camp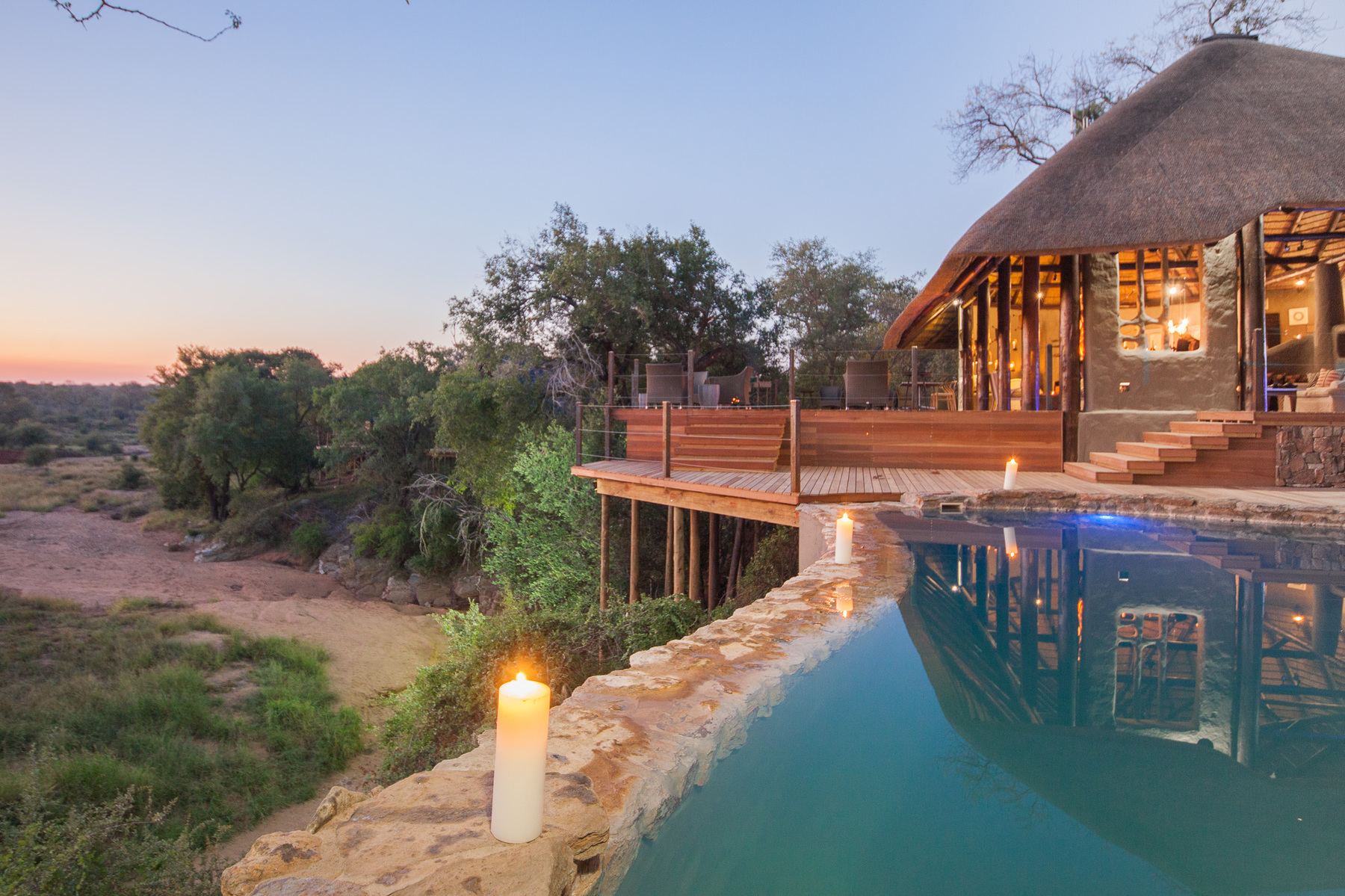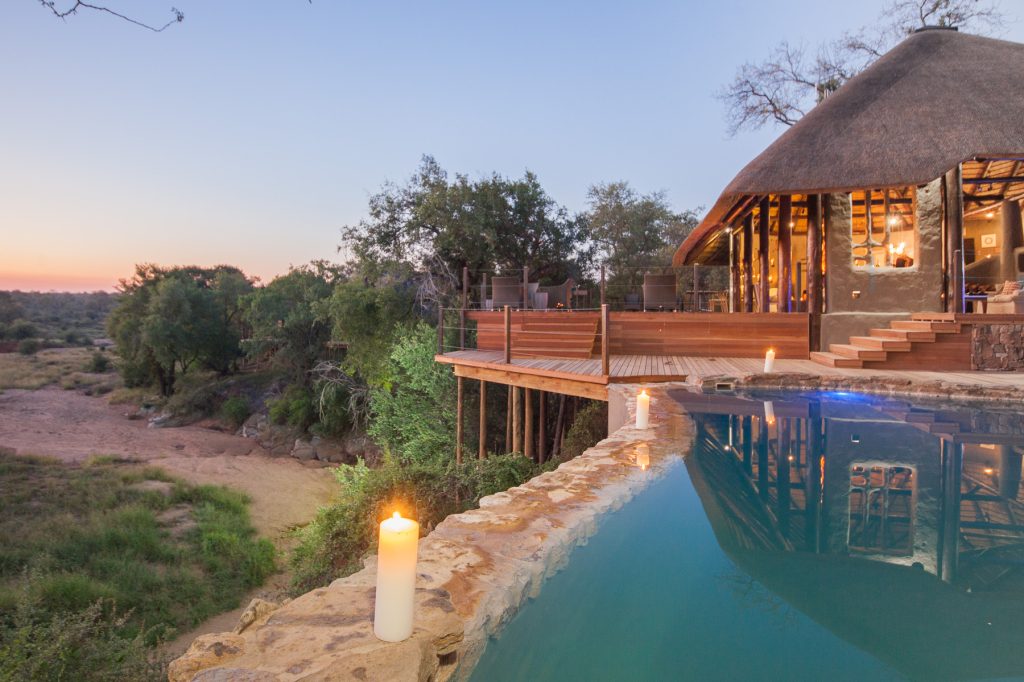 Garonga Safari Camp creates an eco-friendly safari experience for guests and continuously invests in reducing its carbon footprint. This is done through several ongoing measures, including environmental impact management, using solar energy wherever possible, and keeping track of water usage.
Located in the Greater Makalali Private Game Reserve, this safari eco-lodge offers guests the opportunity to see Africa's big 5 in a natural environment. There are three different accommodation options on-site, including the Garonga Safari Camp, the Little Garonga Safari Lodge, and MCH Private Tented Camp. This safari lodge also has great facilities, including a sleep-out deck and a safari bush bath.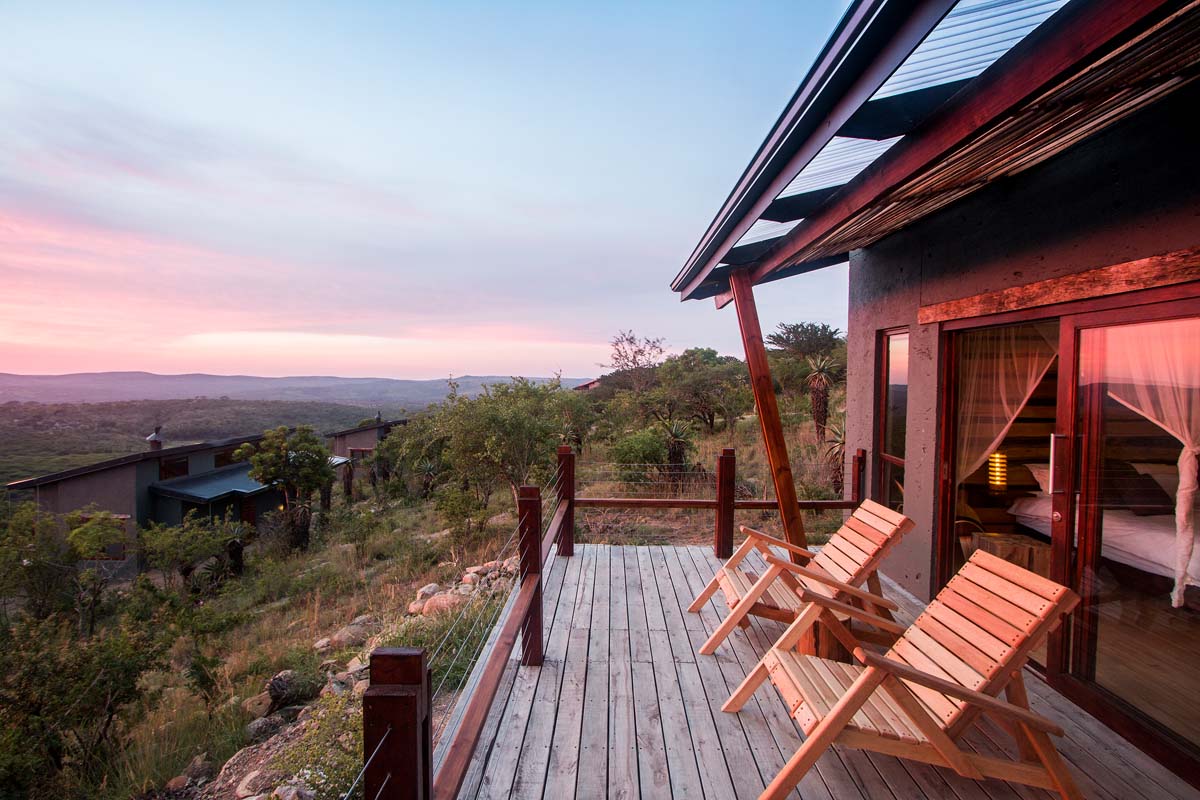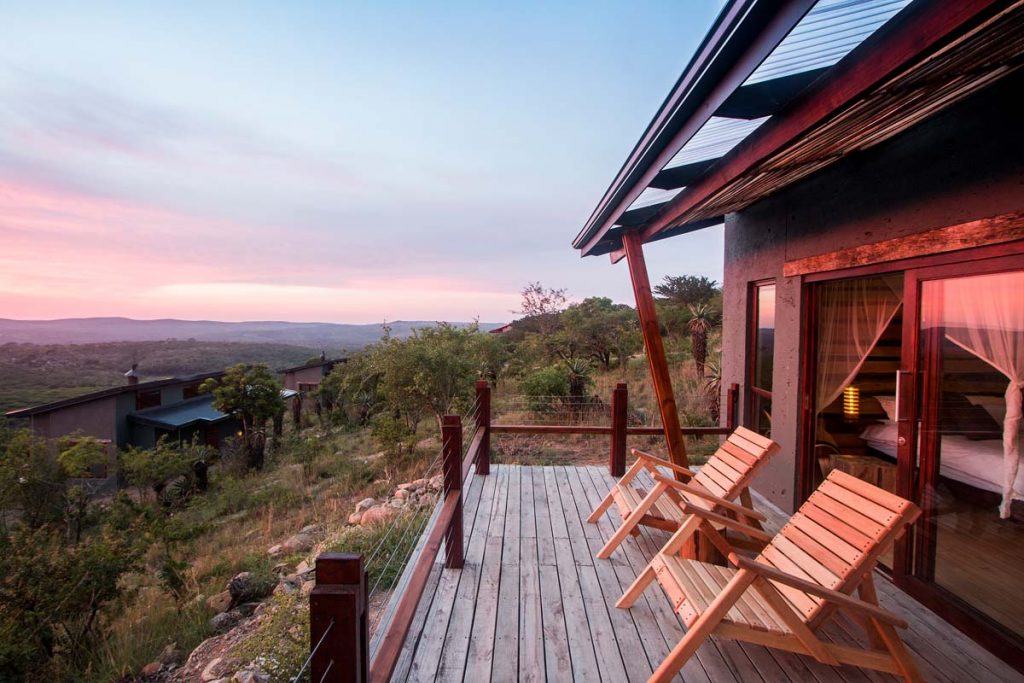 Rhino Ridge Safari Lodge is part of Isibindi Africa Lodges and their primary focus is to preserve the environment. Not only does the lodge have joint community ownership, but there are several sustainable measures put in place. This includes removing single-use plastics where possible, investing in solar farms, and serving ethically harvested food.
If you're looking for luxury eco-lodges in South Africa, then this is a great choice. Rhino Ridge Safari Lodge is located within Hluhluwe iMfolozi Park, which is home to the Big 5 and a variety of other mammal species. Aside from the fantastic game drives, there is also an infinity pool that overlooks the African bush!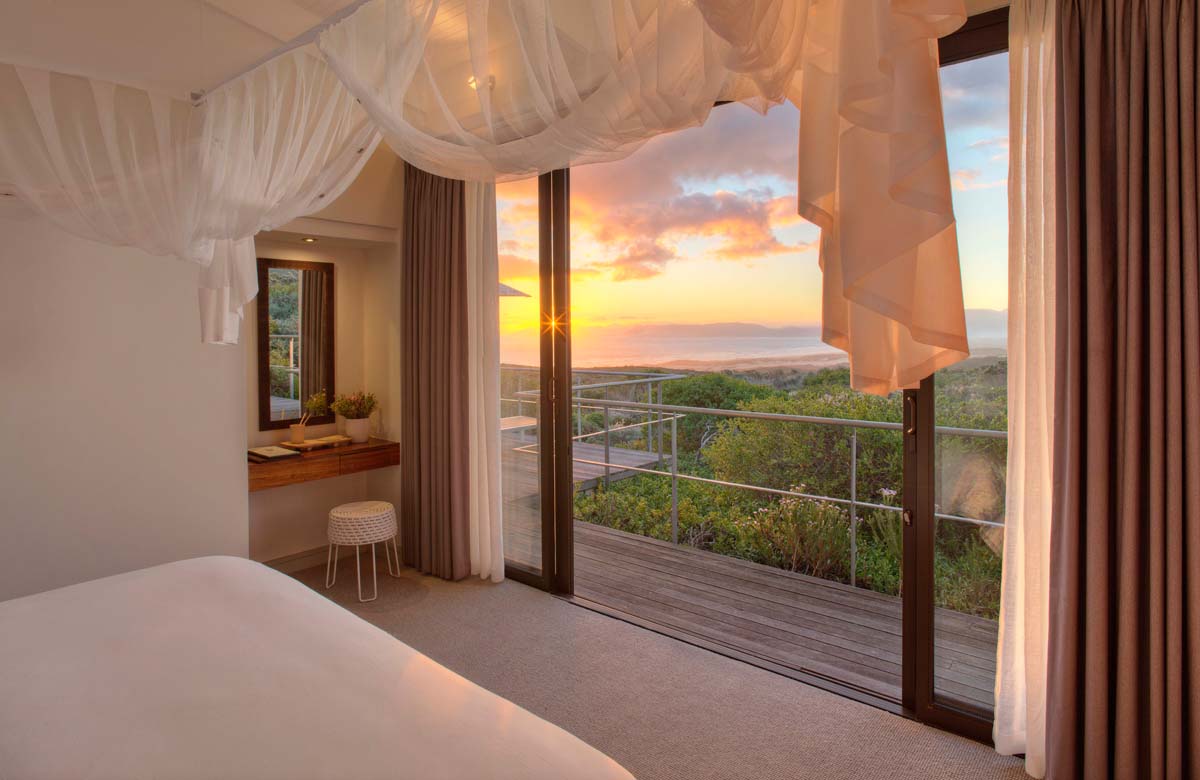 Grootbos Private Nature Reserve is one of the top luxury safari lodges in South Africa. It's also a world leader in sustainable tourism and has been certified as carbon-negative. The Reserve has several ongoing projects, including reforestation, renewable electricity generation, poverty alleviation, and community management.
Grootbos Private Nature Reserve covers an impressive, 3500 hectares of wilderness and is home to a variety of South African animals from mammals and marine life, including whales. There are three different types of accommodation at this reserve; the Garden Lodge, the Forest Lodge, and exclusive private villas. This reserve also offers plenty of experiences, including a coastal safari, whale watching, and shark cage diving.
Kagga Kamma Nature Reserve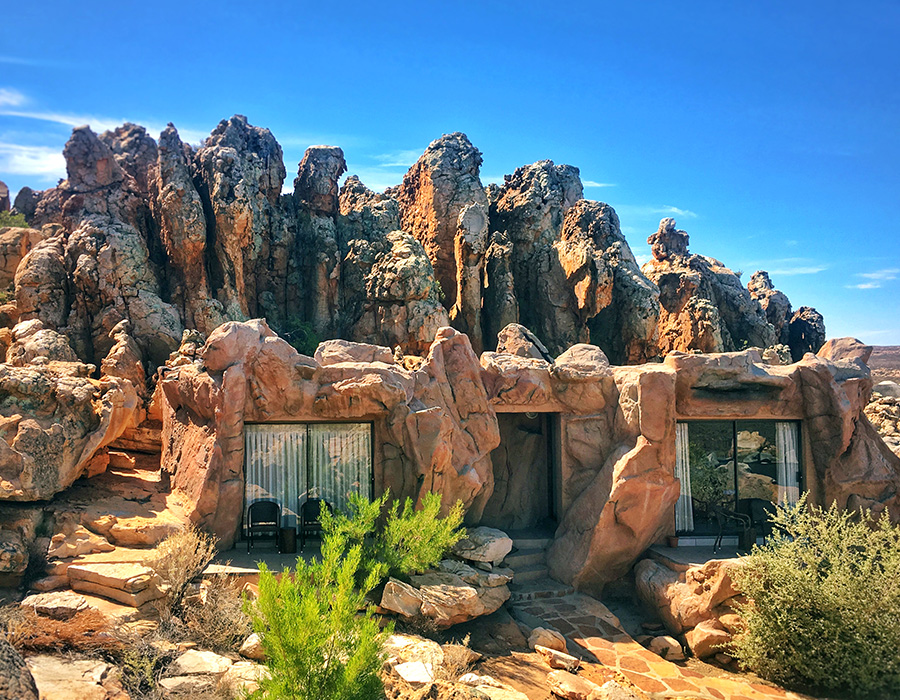 Kagga Kamma Nature Reserve is fully invested in its 'green initiative'. A Solar Photovoltaic hybrid energy system has been installed at the nature reserve, which provides eco-friendly power to the whole eco-resort. The reserve also has plenty of water initiatives in place and works closely with the community, as around 60% of its staff are local.
If you're searching for eco-lodges on the Western Cape, then Kagga Kamma Nature Reserve is a great choice. They have a variety of accommodation options available, including suites, chalets, self-catering units, and camping. There are also plenty of activities available at this reserve, including game drives, Sundowner tours, and quad bike adventures.
Leshiba Mountain Retreats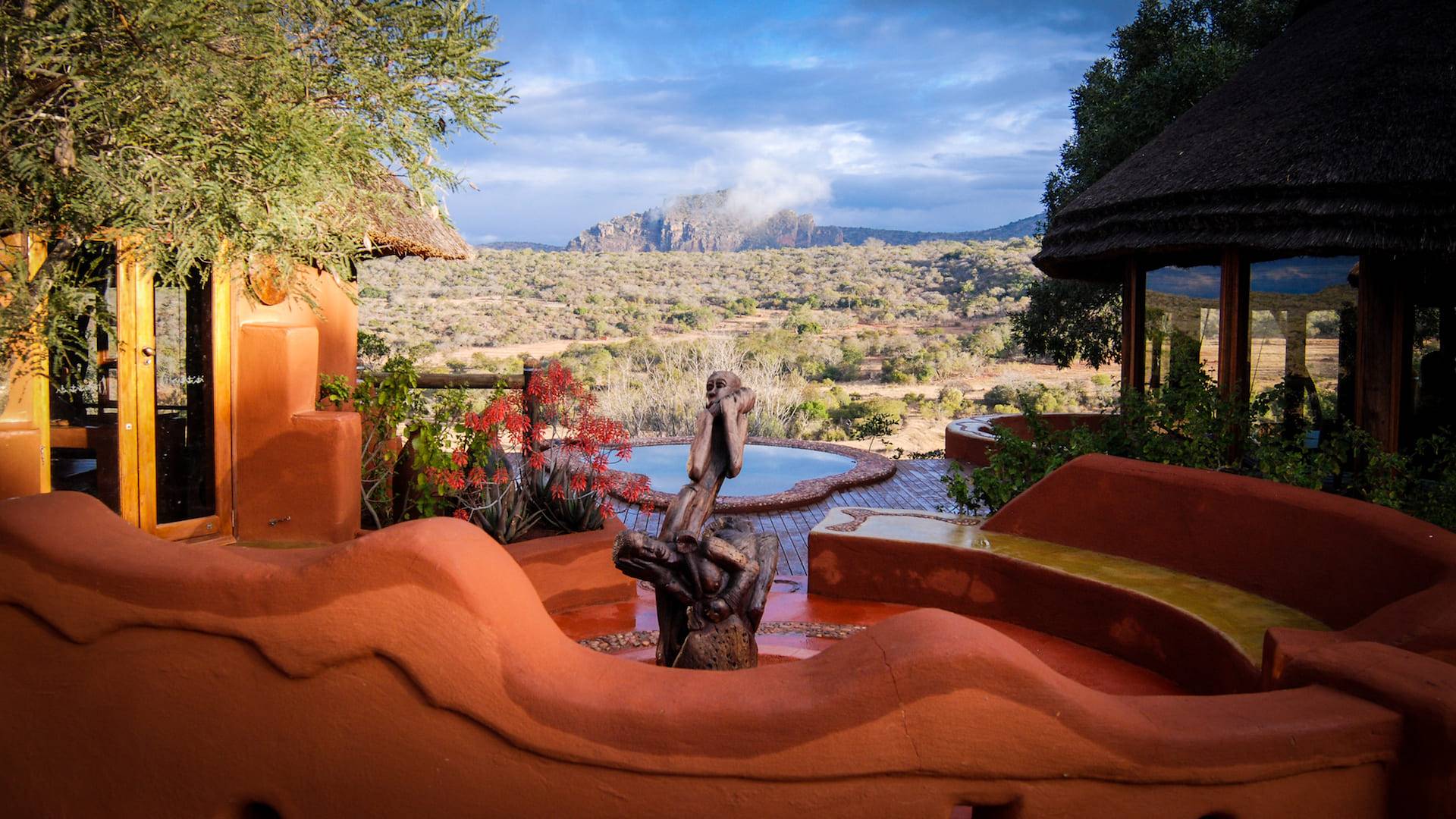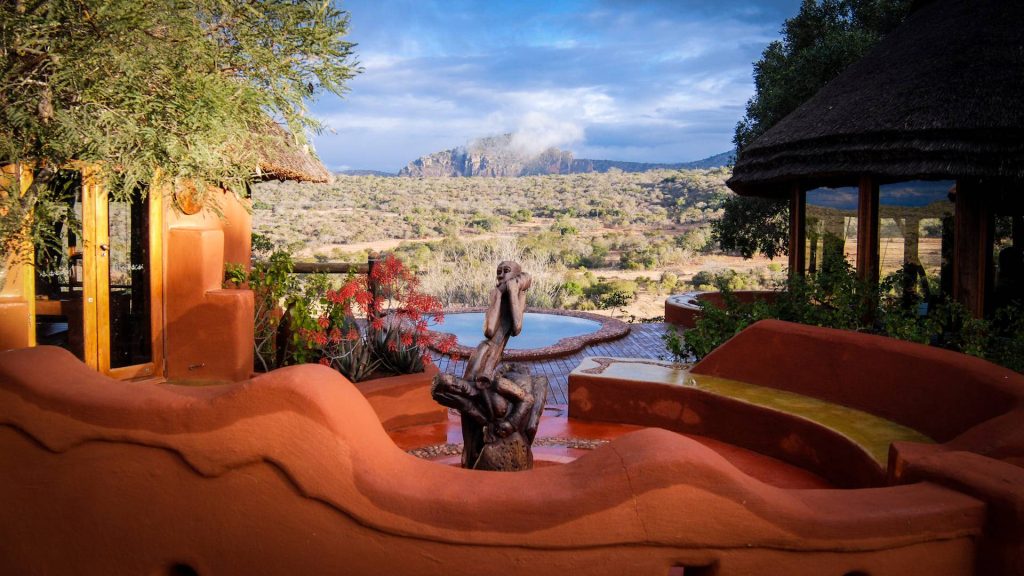 Leshiba Mountain Retreats is located within Leshiba (or Lesheba) Wilderness Reserve and is passionate about sustainable development and conservation. Leshiba is completely off-grid and was constructed using traditional and sustainable building methods. This eco-retreat also has its own conservation strategy in place and prioritizes social responsibility.
Leshiba Mountain Retreats is located in one of the most bio-diverse areas on Earth, and there are a couple of places you can stay. The accommodation options include the Venda Art Lodge, Hamasha Bush Camp, the Farmhouse, and Luvhondo Bush Camp. Not only does this eco-lodge offer game drives, but you can also go on guided hikes, and day excursions, and visit the Spacegate rock formation.
Sibuya Game Reserve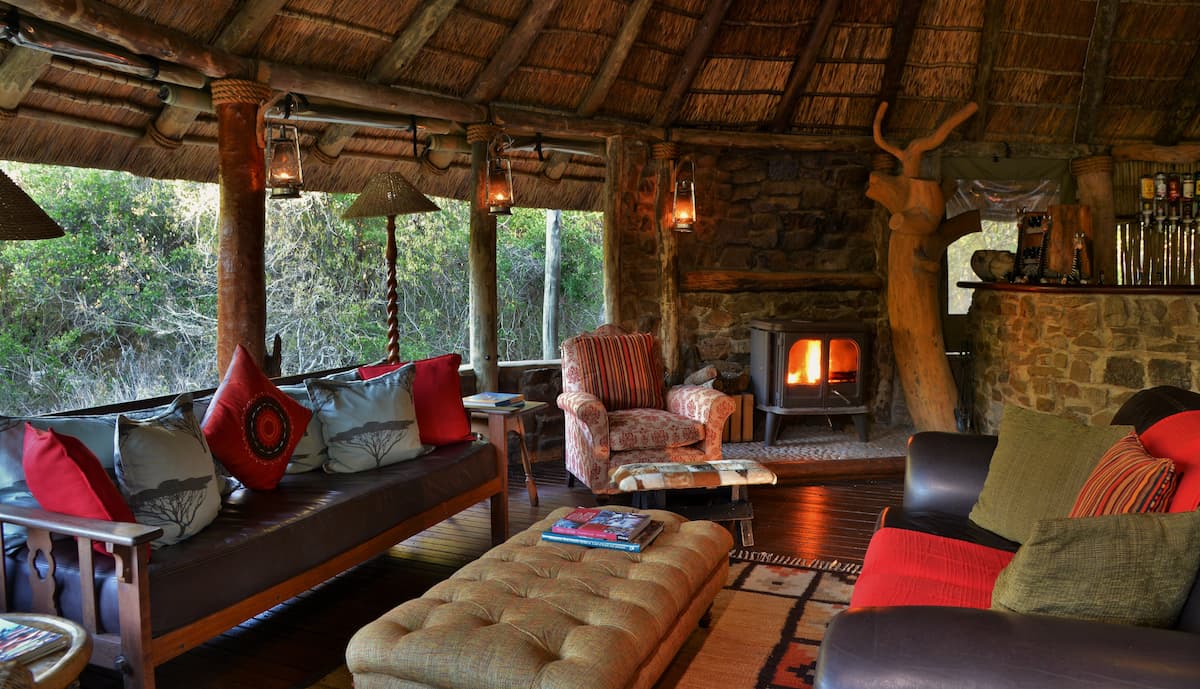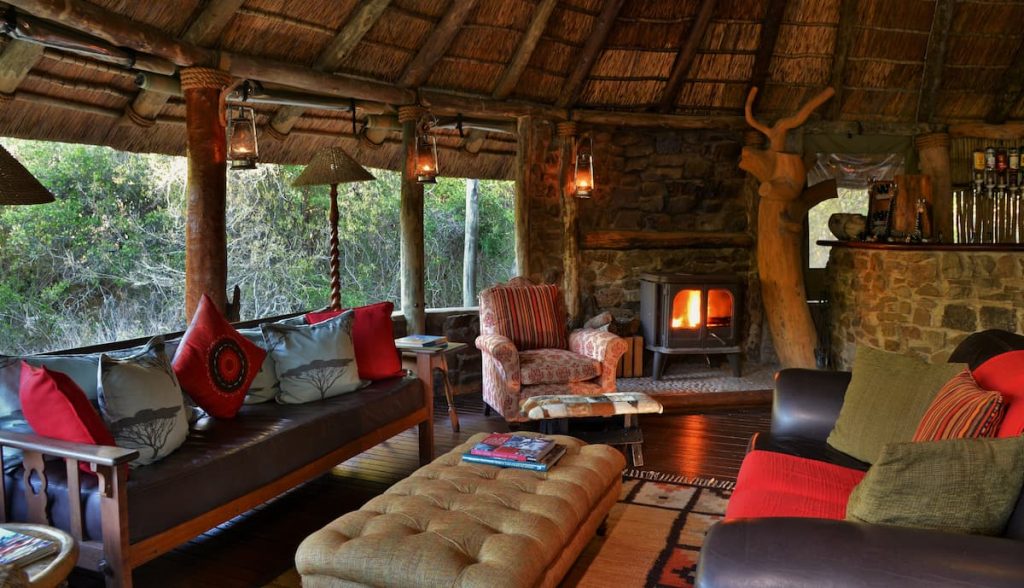 Sibuya is one of the unique safari lodges in South Africa and prides itself on ecotourism. There are two eco-camps on-site, and both are primarily run on solar power, with no allowance for WiFi or air conditioning. Sibuya also runs the wilderness experience, which is an eco-volunteering program. This gives volunteers the chance to get involved with conservation work and community engagement projects.
Sibuya Game Reserve is home to a variety of wildlife, including the big 5! You'll also go on a 45-minute boat trip to get to the accommodation, and you could spot turtles, dolphins, and whales from the river mouth.
Umlani Bushcamp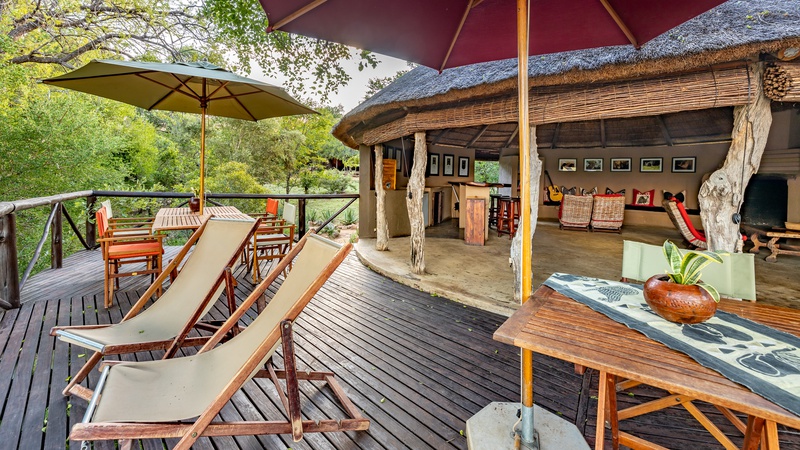 Umlani Bushcamp is committed to responsible tourism and has had the Fair Trade Tourism certification for over nine years. They are constantly involved with helping the community and charities and also have a variety of environmental measures in place. This includes using 100% alternative energy sources, using biodegradable products, and investing in water conservation.
This safari eco-lodge is located in Timbavati Nature Reserve, which is part of Great Kruger National Park. With its thrilling game drives, unspoiled wilderness, and unique accommodation, it's no wonder that Umlani Bushcamp is one of the best safari lodges in South Africa. You've got plenty of chances to spot the big 5 here!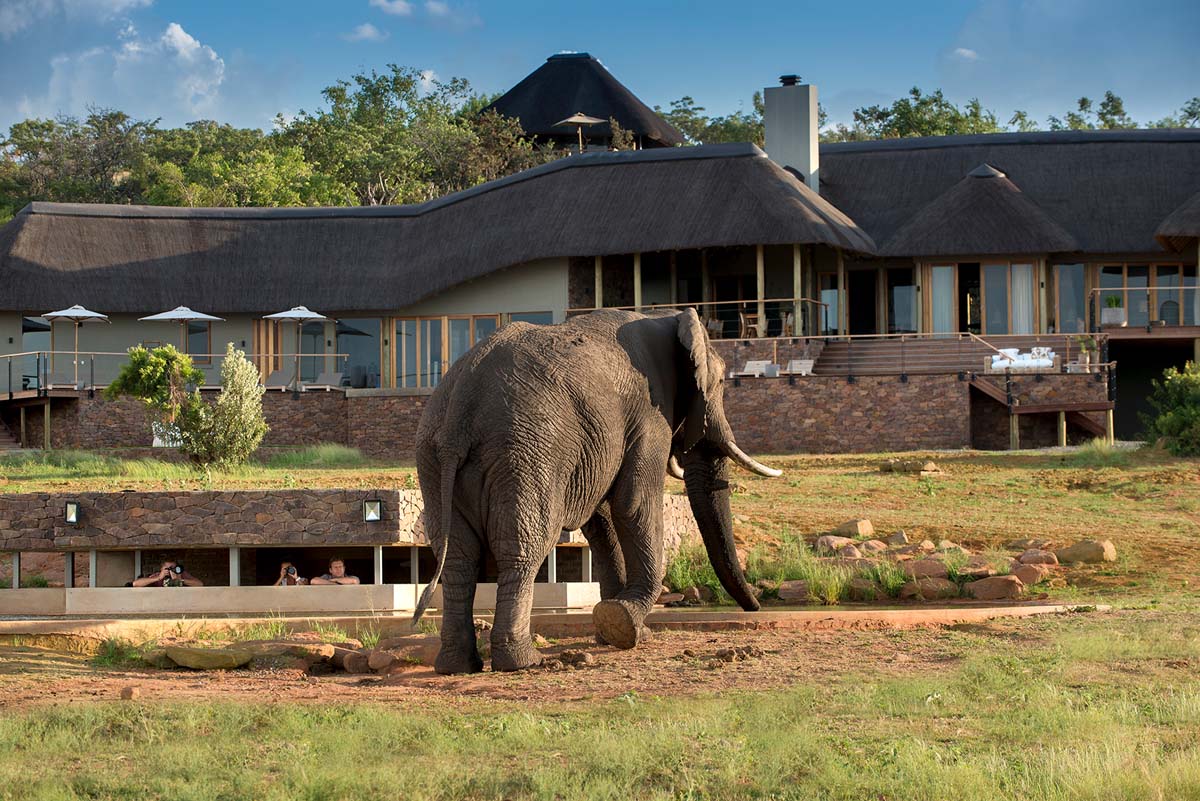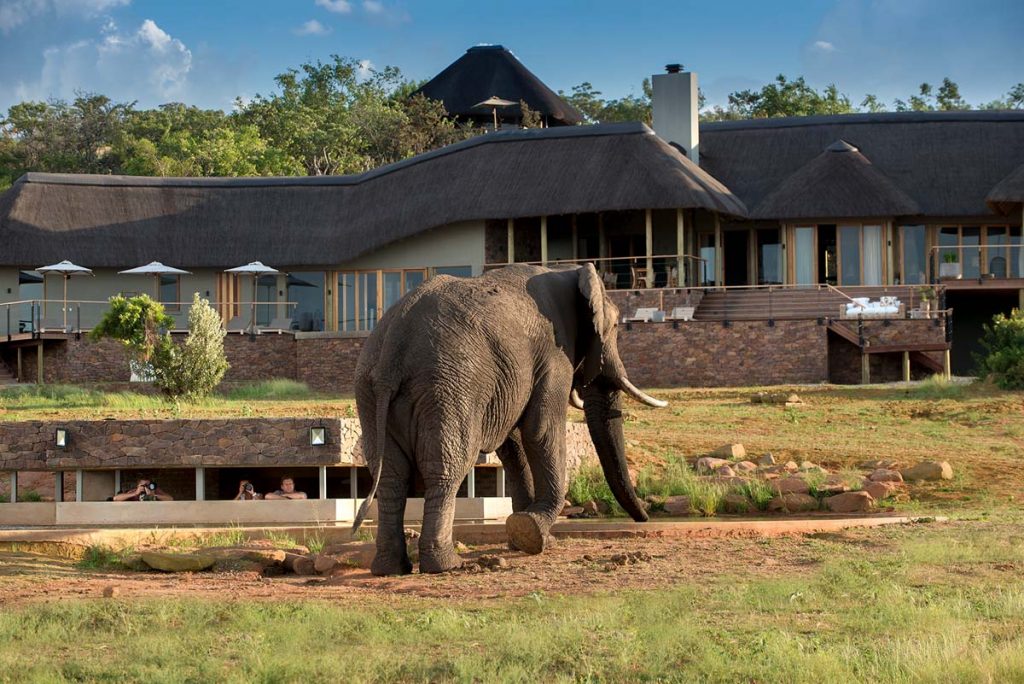 Mhondoro Safari Lodge & Villa is one of the most eco-friendly safari lodges in South Africa. They are completely off-grid, with over 600 solar panels used to power the property. They've also reduced single-use plastics by nearly 100% and only use eco-friendly chemicals. Not only that, but the lodge also has a water purification system.
Situated within Welgevonden Game Reserve, this eco-safari in Africa will give you a chance to spot the country's big 5, among other wildlife species. Aside from the game drives, Mhondoro Safari Lodge & Villa also offers rhino tracking experiences, bush walks, and visits to the waterhole hide.
Thonga Beach Lodge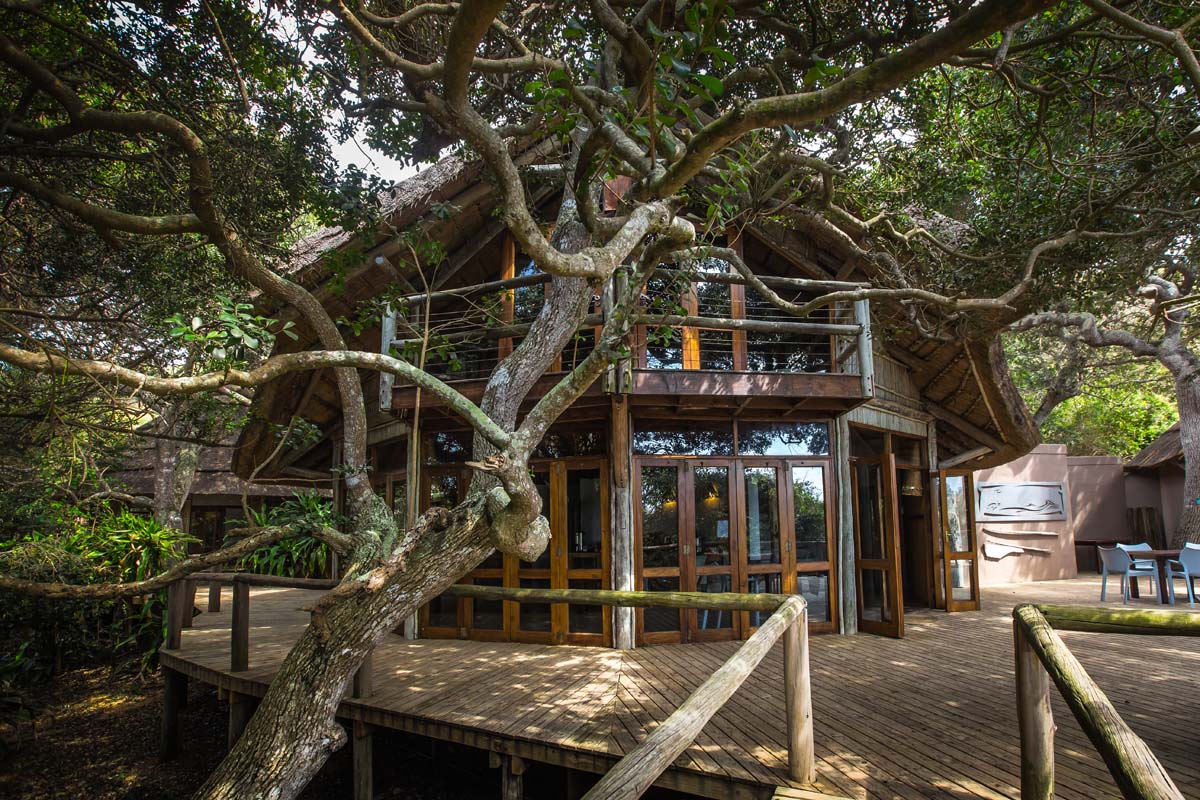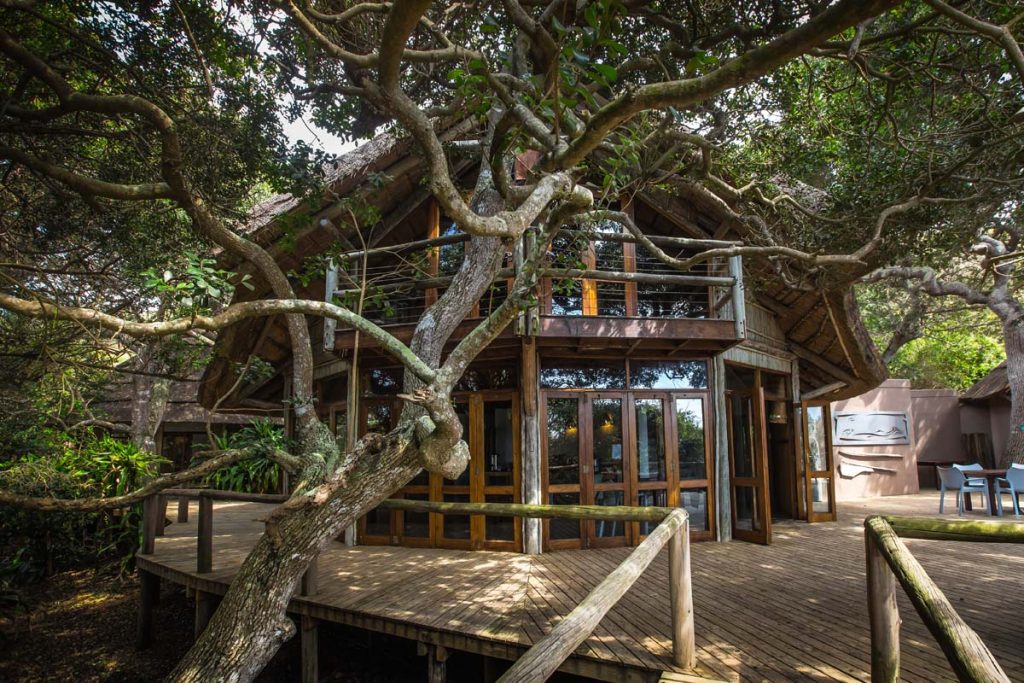 Thonga Beach Lodge is part of Isibindi Africa Lodges, whose primary aim is to preserve the planet for future generations. They do this by focusing on helping neighbor communities, removing single-use plastics, investing in solar energy, and using seafood that's been ethically harvested. Isibindi Africa Lodges also have several conservation programs in place.
Thonga Beach Lodge is one of the more unique safari lodges in South Africa, as they have an open ocean experience that focuses on 'marine safaris' rather than game drives. This lodge also offers scuba diving, turtle tracking, guided forest walks, and excursions to Lake Sibaya.
Mashovhela Bush Lodge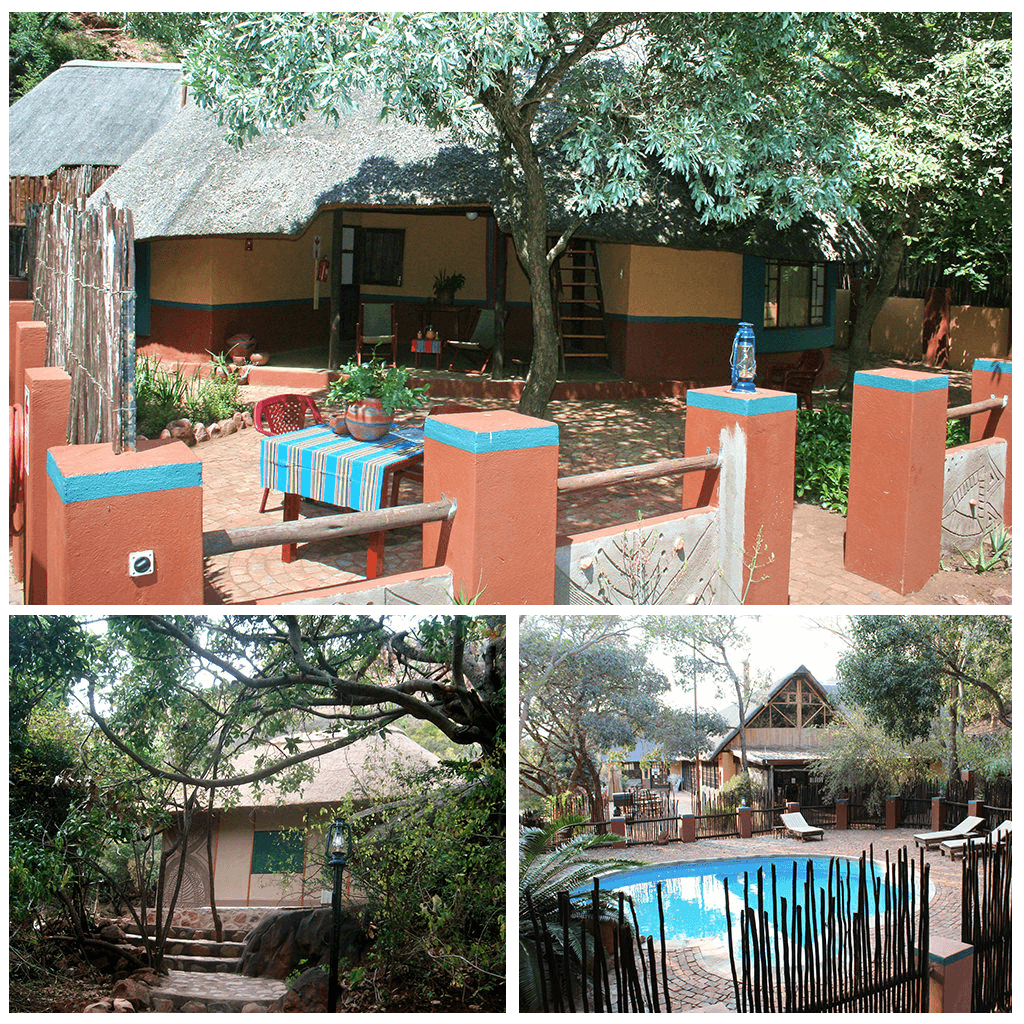 Mashovhela Bush Lodge is located within the Morning Sun Nature Reserve and prioritizes eco-tourism. They have strong commitments to social, economic, and environmental responsibility, and aim to minimize their impact on the local area. Investing in renewable energy, developing partnerships with local communities, and using chemical-free products are just a couple of examples of this.
Mashovhela Bush Lodge offers a variety of bungalows and chalets, so you have a couple of options to choose from. There are also plenty of activities available, including guided walks, jeep excursions, and culture tours. If you're looking for a relaxing eco-friendly getaway, then this is a great choice!
Kosi Forest Lodge is part of Isibindi Africa Lodges, which partners with neighboring communities and aims to preserve the planet. The Isbindi Foundation uses local businesses for supplies, recycles unused food into local feeding schemes, and has invested in solar energy.
Located within Isimangaliso Wetland Park, Kosi Forest offers guests the chance to get up close and personal with South Africa's wilderness. There are a variety of fantastic activities available, including boat trips, turtle-tracking excursions, forest walks, and canoeing trips. You'll also find plenty of wildlife in the area, including hippos, crocodiles, and turtles.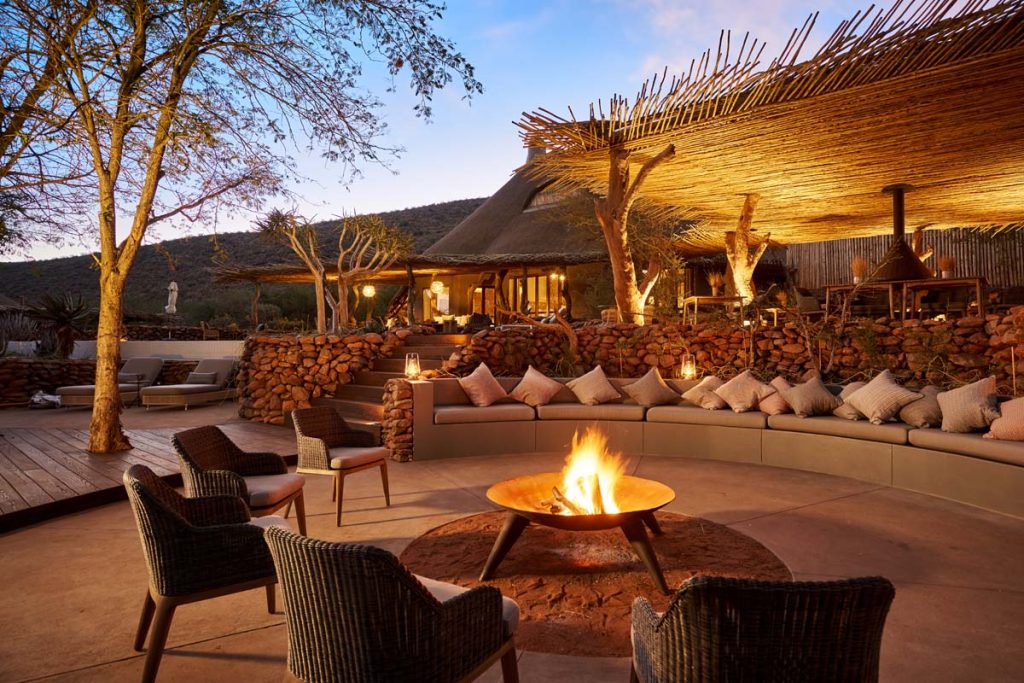 Tswalu Kalahari Reserve is actually a project that focuses on sustainable conservation. This is funded through eco-tourism. The reserve also has several environmental measures in place, including solar pumps, LED lighting, and rainwater collection tanks. The lodge is even 100% single-use plastic-free, and they're currently working on a carbon-neutrality project.
Tswalu Kalahari Reserve is one of the last true wilderness areas within South Africa. With every booking, you're guaranteed a private vehicle, guide, and tracker to give you the best chance of spotting wildlife and leaving you with memories to last a lifetime. There are two camps at the reserve; the Motse and Tarkuni.
Kuzuko Lodge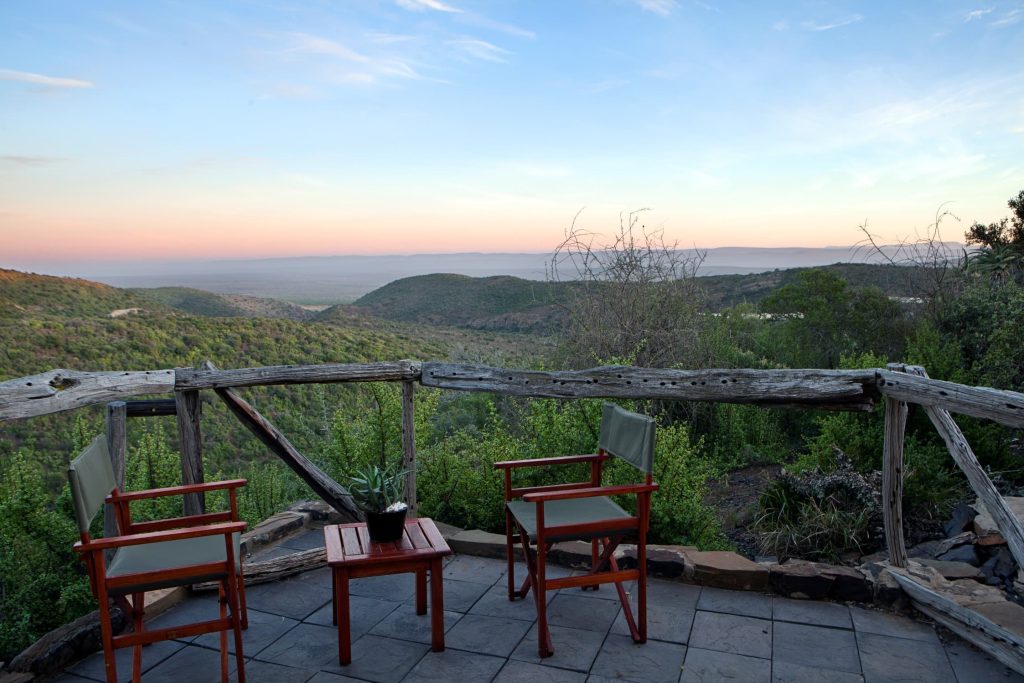 Kuzuko Lodge is part of the Kuzuko Foundation, which aims to impact the region positively. Not only do they work to save water, and manage erosion, but they get involved with the local community regularly. This includes doing school visits about conservation, creating jobs for local people, and helping disadvantaged people. They've also successfully managed to release cheetahs back into the wild, which is amazing!
Kuzuko Lodge is located on a private game reserve within the Greater Addo Elephant National Park Area. There are lots of activities available to guests here, including game drives, nature walks, photography safaris, and horse riding.
Map of these 13 safari eco-lodges
As you can see, there are plenty of fantastic safari eco-lodges in South Africa. Whether you're looking to tick off a bucket list adventure or want to get close to nature – you'll be spoilt for choice!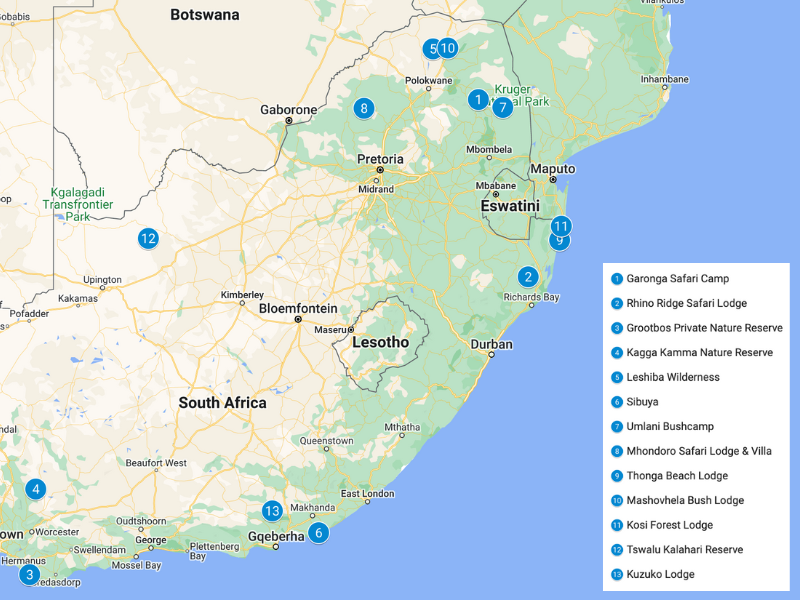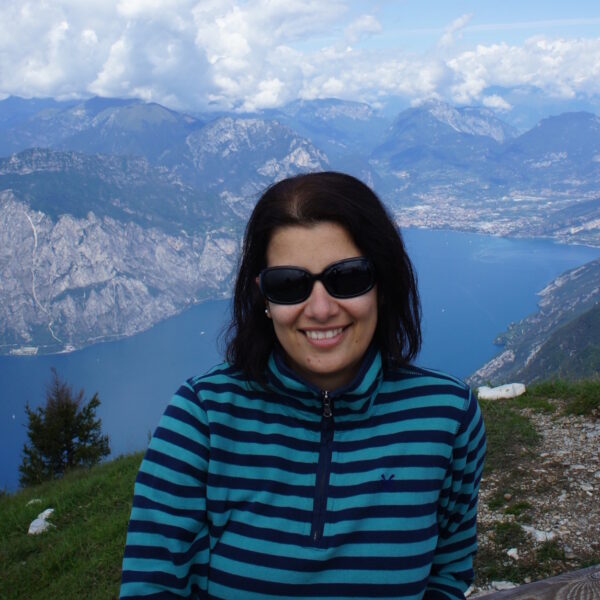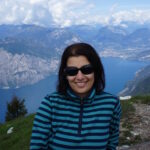 Emese Maczko is a travel blogger behind Eco Lodges Anywhere. Having explored several destinations around Europe, the US, Indonesia, and Australia, and resided in Germany, the United Kingdom, and Luxembourg, Emese possesses a keen understanding of diverse cultures and an appreciation for the beauty of each destination she visits. She advocates for sustainable travel and ecotourism.