11 Most Sustainable Eco-Lodges in Ecuador
South America is bestowed with beautiful countries, but if there's one that deserves all the praise, it's Ecuador. With a diverse landscape that stretches along the Pacific Ocean, filled with the thick Amazon Jungle and home to the Galapagos Islands, Ecuador is certainly a dream come true for any eco-tourist.
Combined with the rich culture and even richer biodiversity, Ecuador is a place where they make nature matter. This is why you'll find many eco-lodges, as well as eco-friendly hotels taking the green initiative to heart. If you are planning a trip to Ecuador and need to figure out which place to stay, here are some of the most unique and best eco-lodges in Ecuador:
What are eco-lodges?
Eco-lodges are accommodations in undisturbed, remote natural areas where both construction and operation have the lowest impact possible on the environment. They are not only part of the local community, but they are active participants in protecting nature and culturally sensitive areas.
BROWSE THROUGH our directory for the most sustainable eco-lodges worldwide to experience something unique, authentic, and exciting.
Napo Wildlife Center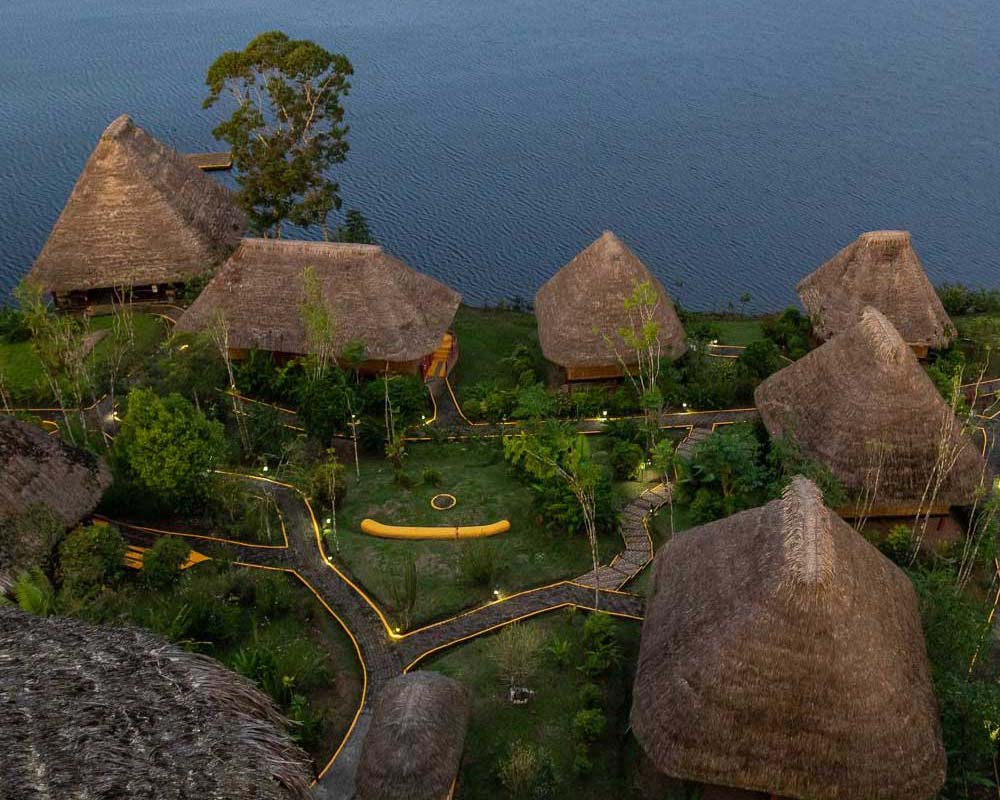 Another lodge in the Yasuni National Park, the Napo Wildlife Center offers luxurious eco-lodges that have gained popularity solely for their unique build. Featuring wooden cabins decorated in bright colors were built by a joint venture between the Kichwa community and Ecuador.
The electricity is generated from solar panels and is stored in generators, but the use is kept to an efficient level. A water treatment plant purifies the water, which is collected naturally through rainwater and a nearby lake, and the same treatment plant re-purifies it back to the ecosystem.
The water is also heated naturally, and, if required, through solar power. Of course, all food is organically produced from fresh ingredients, and all waste is composted back into the biodiverse area. A special addition at the Napo Wildlife Center is its massive tower made from galvanized metal, which offers a breathtaking view of the entire land.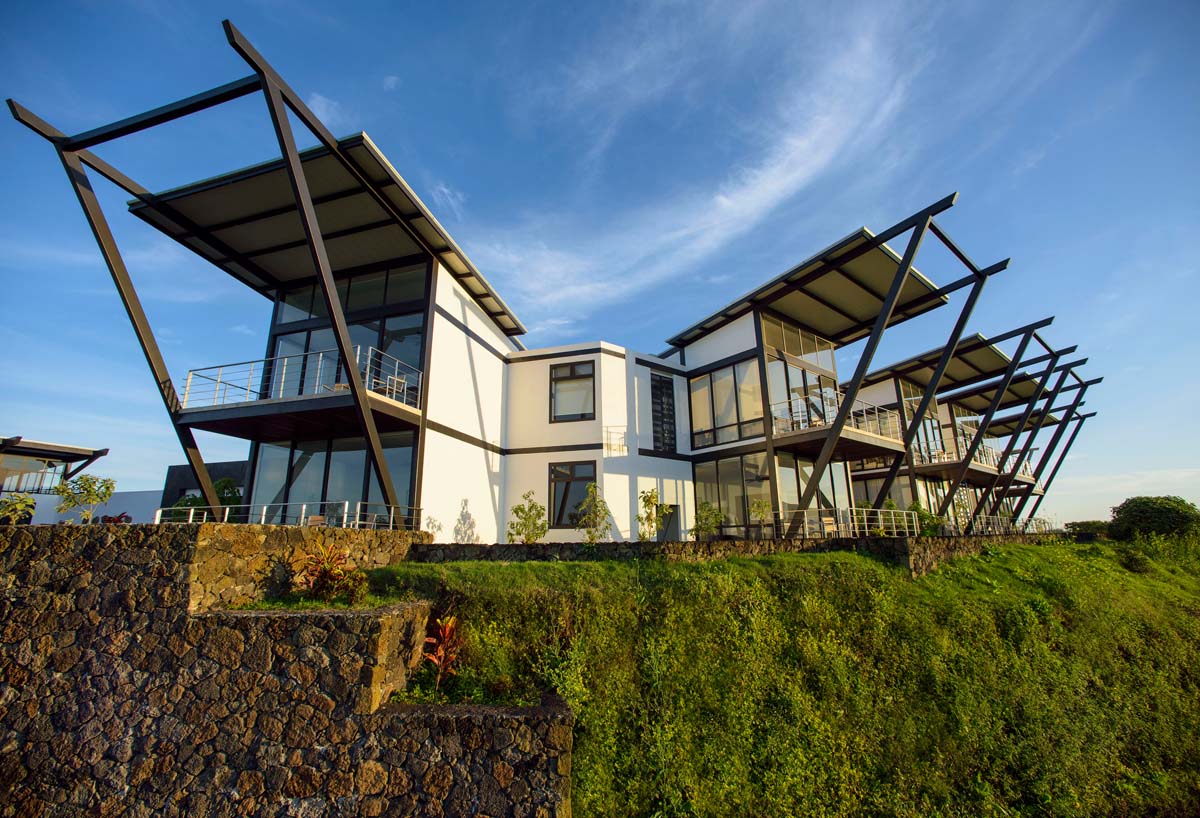 A 5-star hotel on the Galapagos Island, Pikaia Lodge offers a unique exploration of the Galapagos Island, an experience it calls an "eco-adventure". The lodge is built on cliff tops, visible clearly from below, but when you go up there, you won't believe your eyes.
Dressed in the ultimate luxury, Pikaia Lodge looks like something out of a dream, and it becomes even more difficult to believe that such a magnificent place is completely eco-friendly. The eco-lodge features sustainable furniture, biodegradable shower gels and shampoos, and floors made up of bamboo. It was designed to keep the natural climate in mind, bestowing its natural ventilation, and, when required, thermal insulation. All electricity is hydro-powered and used efficiently, and all food is produced organically.
MySachaji Ecolodge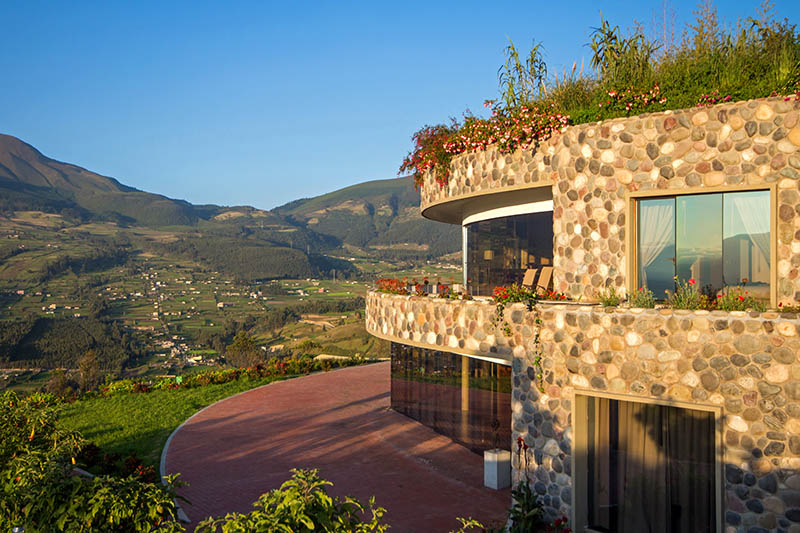 MySachaji Ecolodge is a wellness hotel that promises guests a romantic look into the Andes, the infamous South American mountain ranges. MySachaji, which means "Beloved Mountain" is a refreshing retreat for anyone who's tired of the monotonous routines of life.
At the MySachaji Wellness retreat, cozy rooms lie on the foothills of Andean cliffs and offer a breathtaking view of the San Pablo Lake against the dramatic backdrop of Imbabura Volcano. The eco-lodge has been constructed with a sustainable, holistic design in mind and contributes to sustainability by featuring green roofs, which effectively reduce CO2 emissions.
The water at the lodge comes from a rain collecting system, and to keep the lodges warm, used tires were placed below tiles. Impressively, the lodge was constructed using brick from natural excavation, and the lodge uses renewable energy to power up. From organic food to recycled products, you'll find this lodge completely green!
El Monte Lodge
El Monte Lodge is situated in the Mindo Cloud Forest of Ecuador and is completely in touch with nature. Built with sustainable building materials and dressed in thatched roofs, they are completely hidden underneath the thick trees of the forest.
A hand-pulled cable car awaits visitors and takes them to the lodges, all of which feature an open-air design to let the breeze in. All electricity is generated via renewable energy, and the lodges serve organic food produced from their private organic farm. The lodges have a fire pit, made of natural stones.
They collaborate with Mindo Biological Station to ensure conservation. Interestingly, the lodges offer fun activities like zip-lining, so if you're an adrenaline-loving person, you've found your place.
Yachana Lodge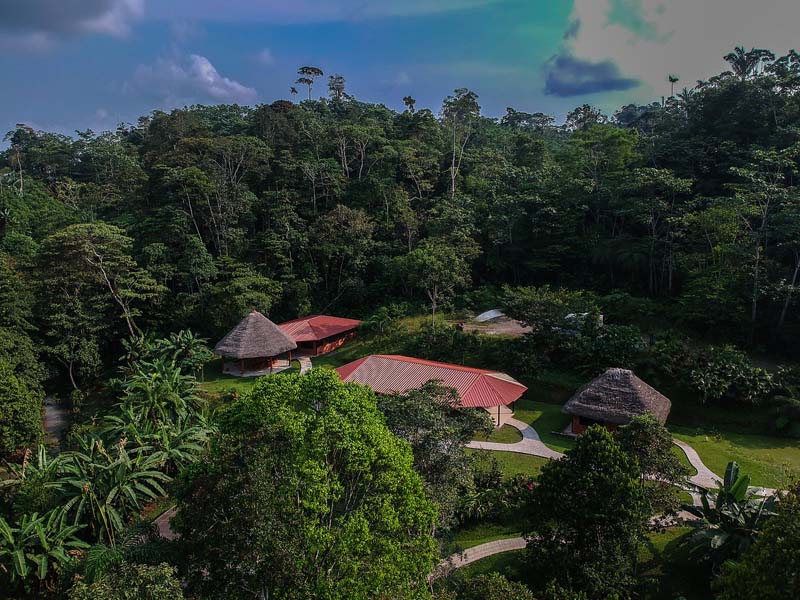 The Yachana Lodge is a 3-star hotel in Ecuador that offers an enriching experience of the Amazon rainforest. Sustainable and elegant, the Yachana Lodge offers a classic Amazon stay, where one can live between the trees and hike through the jungle.
Yachana embraces eco-friendliness by reducing its carbon footprint, generating power through renewable energy sources, and producing organic food. One of the most unique experiences at the Yachana Lodge is making your own chocolate from organic cacao plants, something that tourists love to do.
The Yachana Foundation runs the lodge and runs protection and eco-tourism programs so visitors can join a hand in protecting the environment.
Finca Salma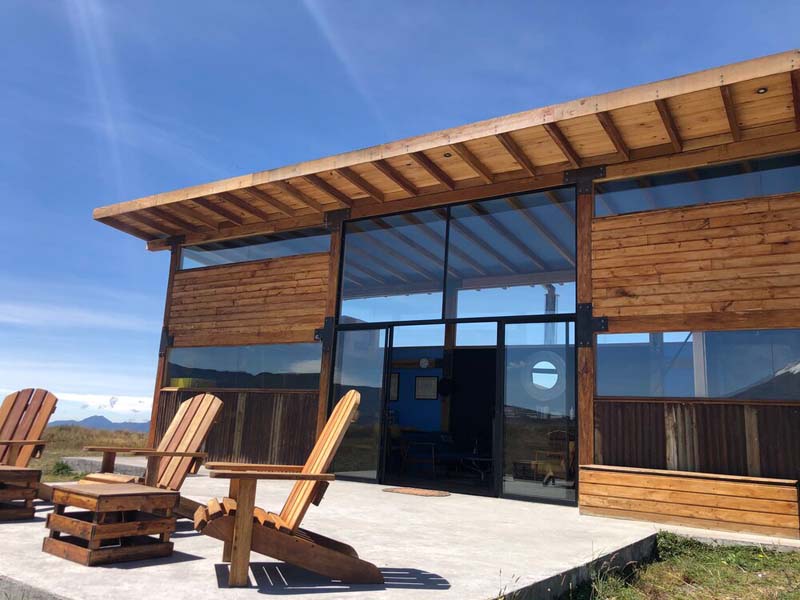 Along Ecuador's impressive stratovolcano, the Cotopaxi Volcano lies the Finca Salma near the Cotopaxi National Park, one of the unique stays in Ecuador. Finca Salma is an eco-friendly cabin built from wood and only uses glass when necessary.
It discourages the use of plastic and offers a sustainable glamping experience. While you may get an equally luxurious stay in most Ecuador eco-lodges, what makes Finca Salma really special is its location because it is located in a deserted area, which gives this lodge the most beautiful view for stargazing. Seriously, if you've always wanted to see the stars galore, head over to Finca Salma where the sky is clear as crystal.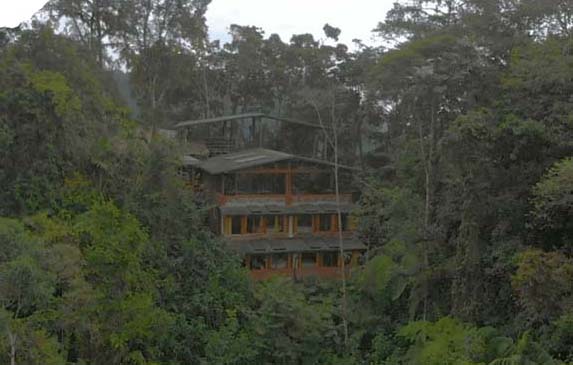 The Bellavista Cloud Forest Lodge is a private ecological reserve in Ecuador's Tandayapa Valley. The lodge overlooks the amorous cloud forest and presents a mind-blowing view of the local mountain. Staying there will make you completely in sync with nature, and you can spend your time spotting tropical birds and listening to the many inhabitants of the rainforest.
The eco-lodge is 100% eco-friendly as it powers itself from renewable energy sources. When it comes to cuisine, each and every dish is carefully created with organic ingredients, which include tropical fruits and vegetables.
Grand Selva Lodge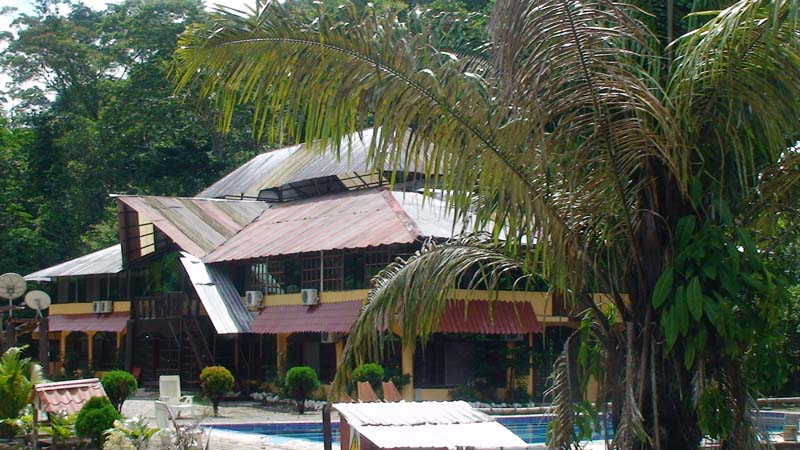 Romantic, gorgeous, and simple, that's Grand Selva Lodge for you. Promising its guests, a relaxing stay, the Grand Selva Lodge offers flexible amenities and amazing services. It is located in the Amazon River, surrounded by dense trees, so you're quite blended in with the environment.
It takes many sustainable actions to preserve the Amazon rainforest. The water used at the lodge is collected from local riverine and rainwater, which undergoes a wastewater management system before being returned to the forest. The lodge also features a waste management system and makes sure that no guest accidentally increases its carbon footprint.
Cuyabeno Eco Lodge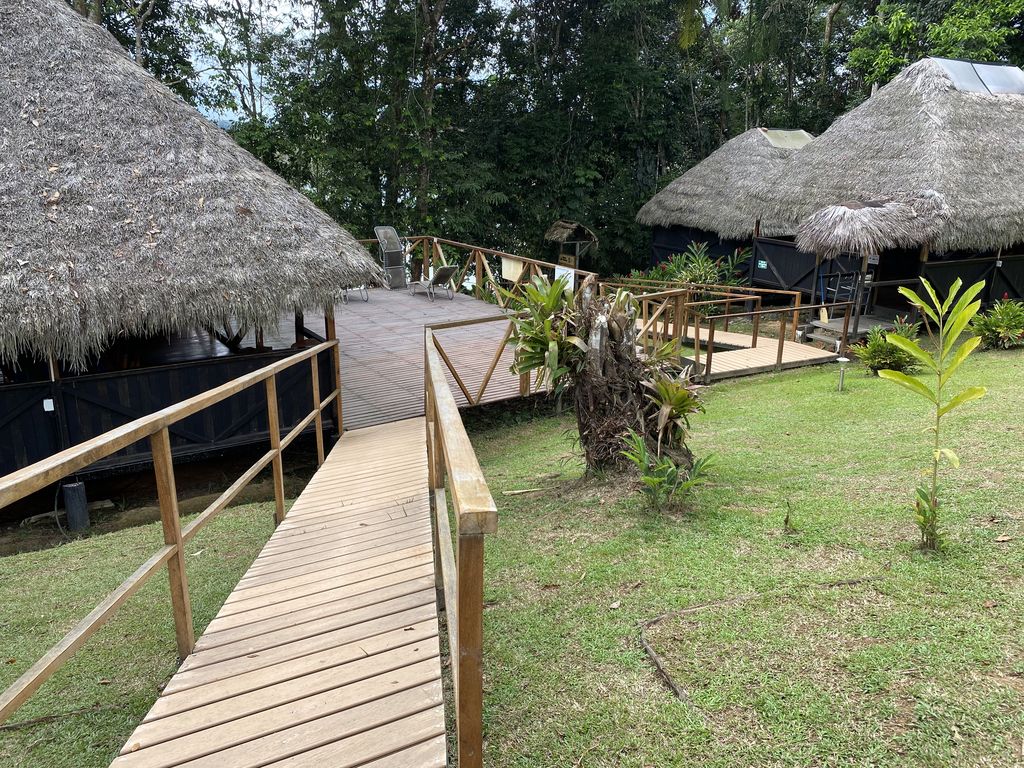 The Cuyabeno Ecolodge was not only the first eco-lodge but the first-ever lodge to be built in the Cuyabeno National Park. It is located on the Laguna Grande, making it one of the most interesting and unique places to explore Ecuador.
Rich in wildlife and thick in rainforest, the Cuyabeno National Park brims with life, which is exactly why the Cuyabeno Ecolodge aims to go 100% green. The lodge is built from sustainable building materials, obtained from the natural remains of the rainforest. It completely mixes in with the rainforest, and keeps a quiet profile, so no wildlife is hurt or disrupted.
The lodge discourages visitors from bringing spraying insect repellents and provides biodegradable shampoo, soap, as well as rubber boots, and rain ponchos, so you won't have to worry much. In addition, the lodge runs on solar panel-generated electricity and has a common charging area to avoid overload. If you're looking for a rich experience, head over to Cuyabeno.
Sani Lodge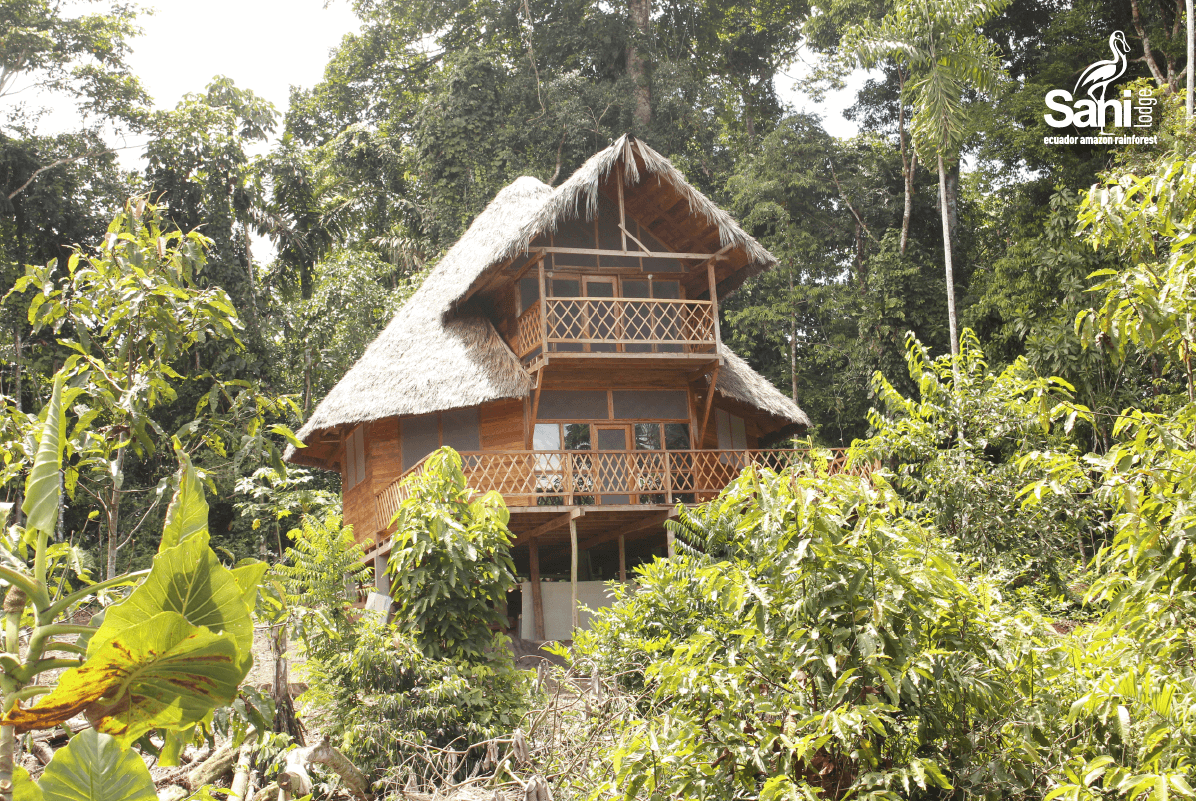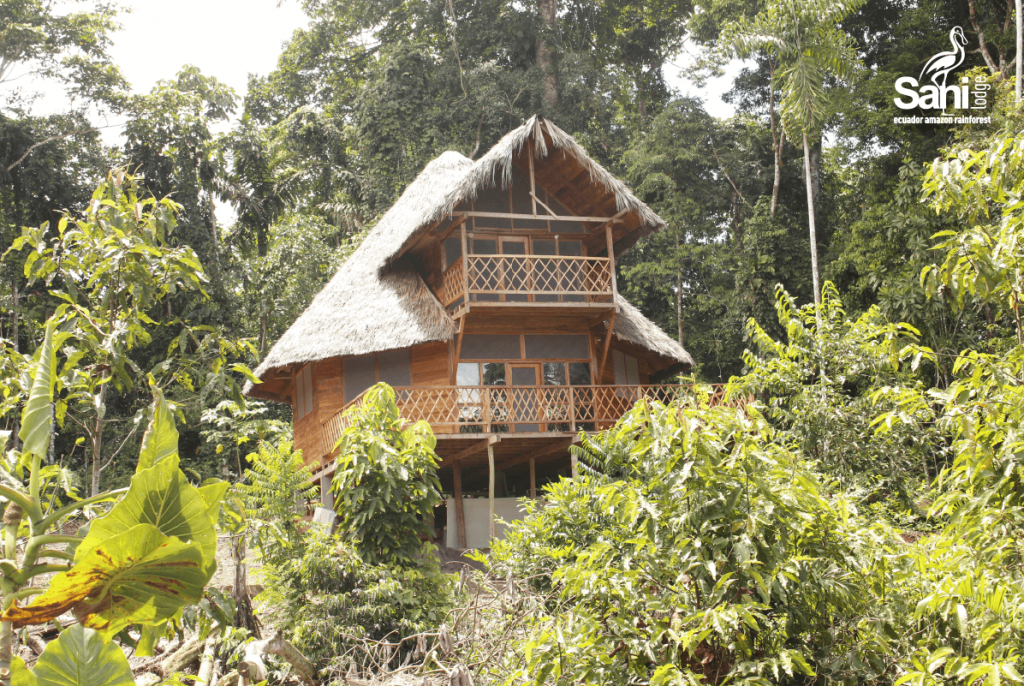 An all-inclusive eco-resort in the Yasuni/Ecuador National Park, the Sani Lodge is the only jungle lodge run by the Indigenous community of Kichwa. It has maintained a great record of sustainability and was awarded the Top 100 Sustainable Destinations of 2019 award, among many more certifications.
At Sani Lodge, people can immerse themselves in a rich culture, learn about the community and Ecuadorian history, and become a part of one of the biggest conservation programs.
The lodge is 100% green and partakes in sustainability by generating its own electricity, empowering the community, and offering all organic food. If you truly want an experience that will make you feel at home, the Sani Lodge is a place that can't disappoint.
Chambalamba Lodge
Chambalamba is a diverse eco-community in Ecuador, where members take social responsibility to heart and create a safe environment for nature. Within the Chambalamba community, there is a small eco-lodge, so low-key that most people tend to overlook it. But that's exactly why you should stay there.
The lodge is constructed out of wood and bamboo and features wooden furniture. All the bedding is made from sustainable cloth, and you won't find any plastic in sight. The lodge does have electrical appliances like a washer and hot tub, but it powers through sustainable sources and uses water from the river efficiently. Because it is located within the ecological village of Chambalamba, you can count on this lodge to be completely eco-friendly.
Map of these 11 Ecuador eco-lodges
As you can see, there are plenty of unique and beautiful eco-lodges in Ecuador, and you will be spoiled for choice if you are searching for a sustainable holiday.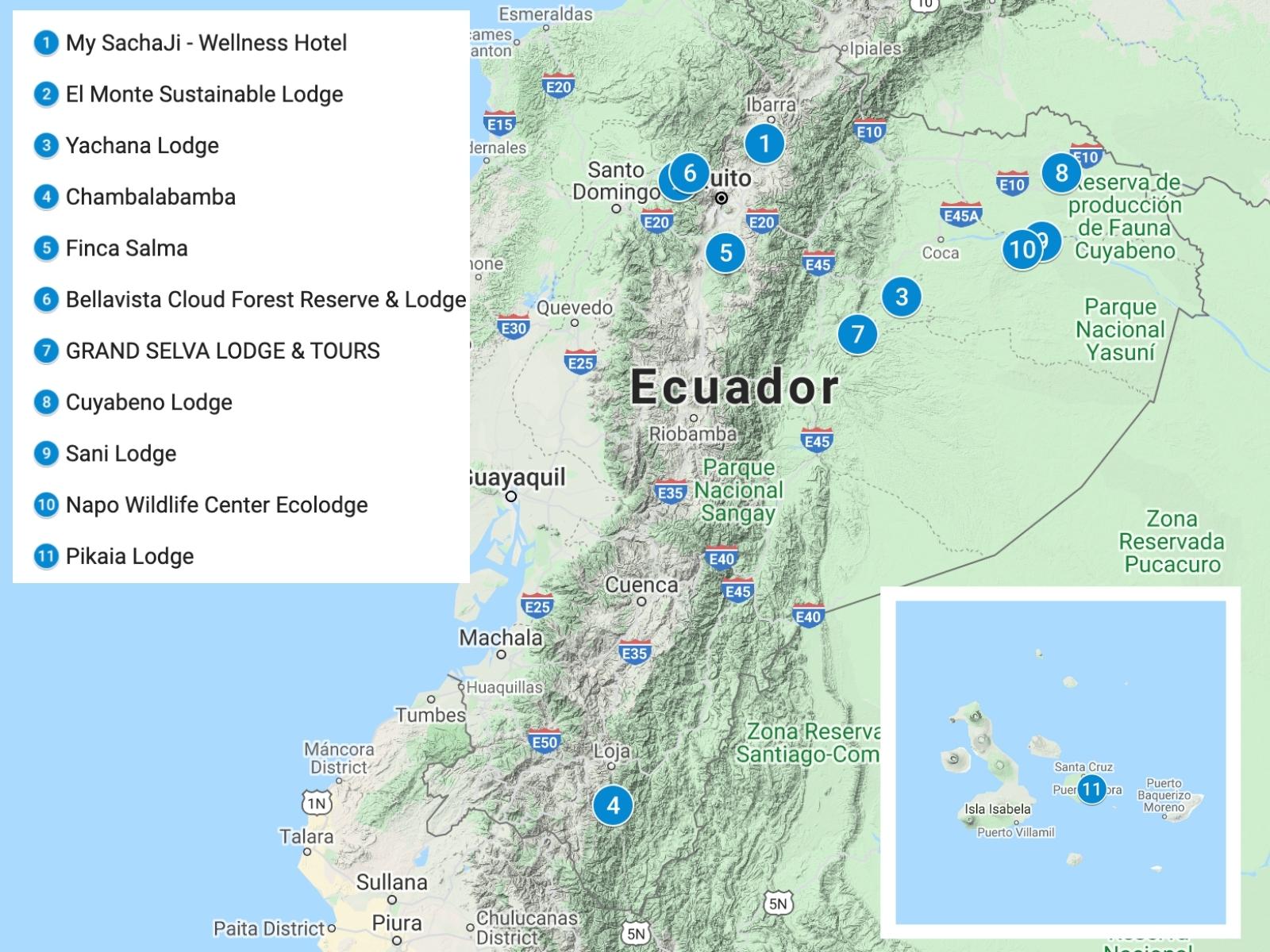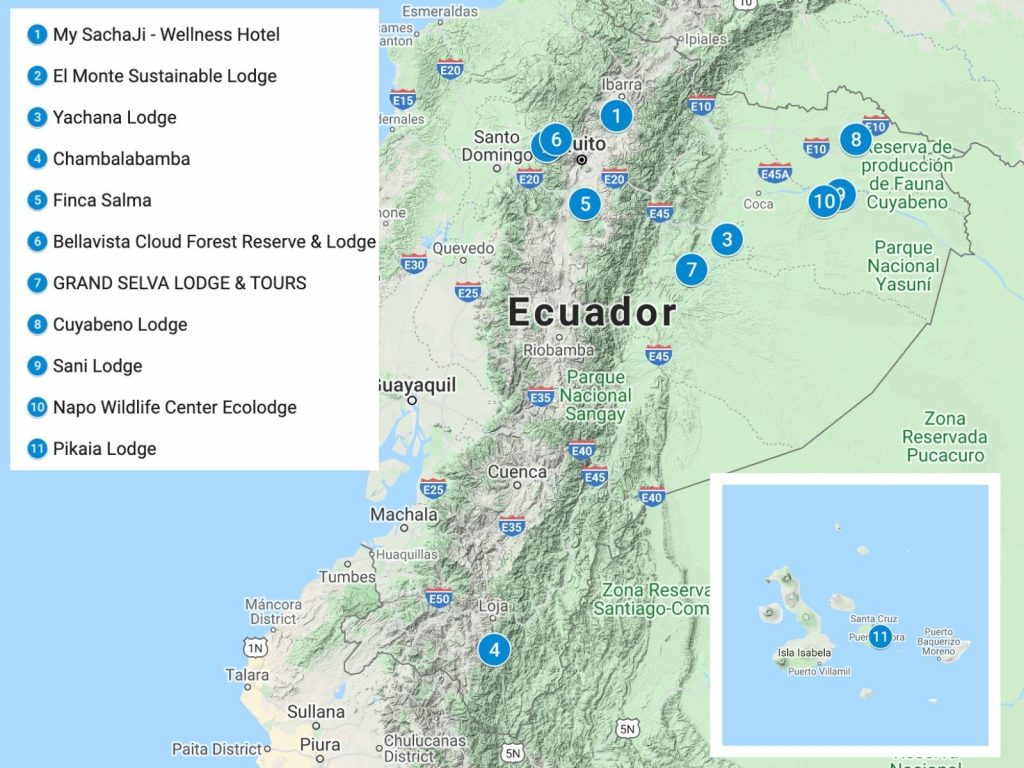 BROWSE THROUGH our directory for the most sustainable eco-lodges around the world if you want to experience something unique, authentic, and exciting.