10 Most Sustainable Eco-Lodges in Mexico
Mexico, a gorgeous country, is one of the most diverse and cultural places in America, and it deserves every bit of praise. Spanning across the Pacific Ocean and the Gulf of Mexico, it teems with wildlife and diverse ecology. This is why protecting the ecosystem matters a lot, and you'll find that more and more accommodations are going eco-friendly. Eco-tourists who are going to Mexico are determined to do their part in conserving the environment, so they would head to one of these eco-lodges in Mexico:
What are eco-lodges?
Eco-lodges are accommodations in undisturbed, remote natural areas where both construction and operation have the lowest impact possible on the environment. They are not only part of the local community, but they are active participants in protecting nature and culturally sensitive areas.
BROWSE THROUGH our directory for the most sustainable eco-lodges worldwide to experience something unique, authentic, and exciting.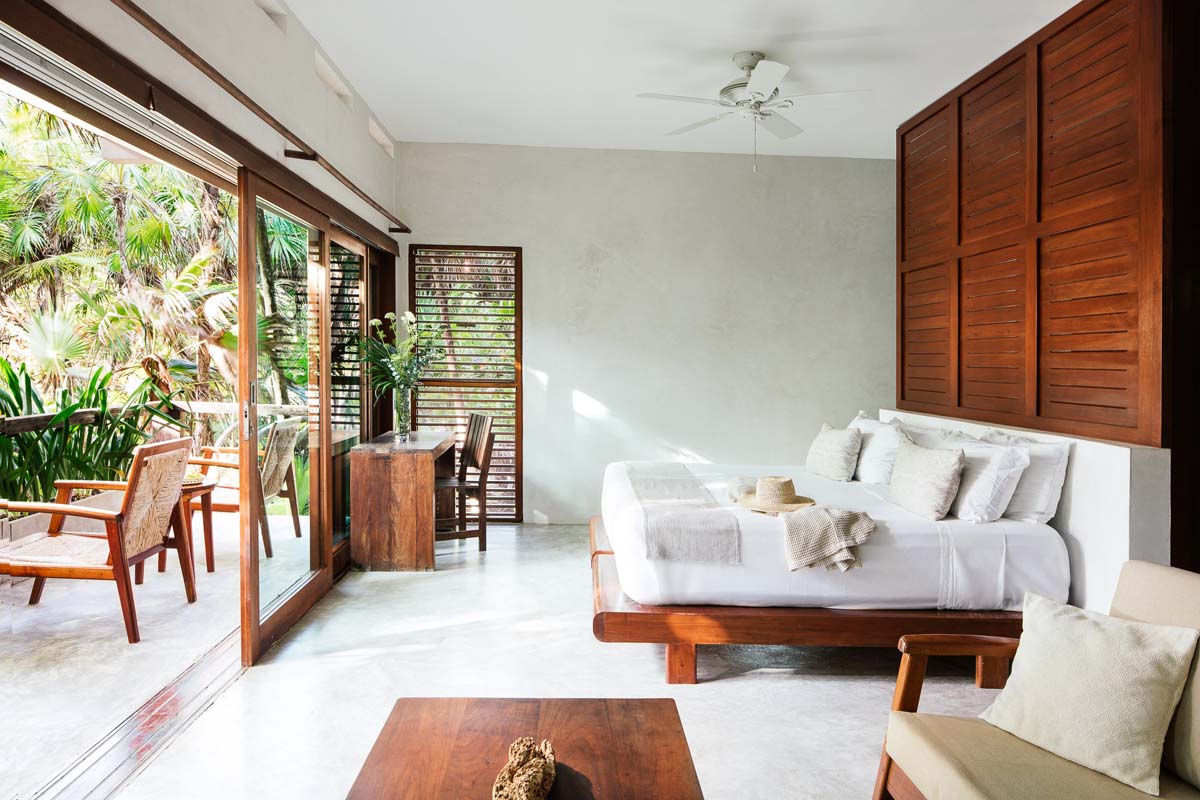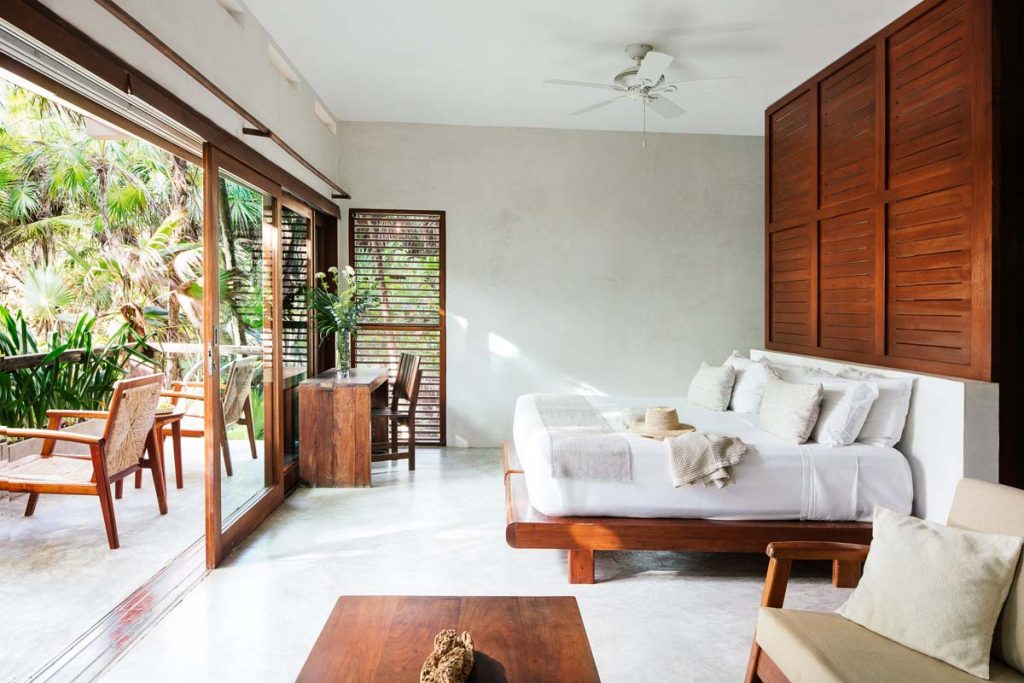 If you're out there in Tulum to take a look at its infamous cenotes in Riviera Maya, you already know how important it is to preserve nature. If you want to enjoy a little bit of luxury along the way, make your way to Olas Tulum, where classic Mexican style meets with serene isolation.
Olas Tulum makes sure that its visitors are given the best service, and it does so by ensuring sustainability. The entire property uses solar energy and has an efficient generator in case of rainy days. It has its own rainwater collection system, used for its vegetation, and for the resort itself. The water is collected through an underground system directly from a cenote. The same water is repurified before being returned to the environment.
Food is prepared organically and any and all waste is composted naturally. Olas is so dedicated to going green that it was designed sustainably and features an architecture that only benefits Tulum's sensitive nature.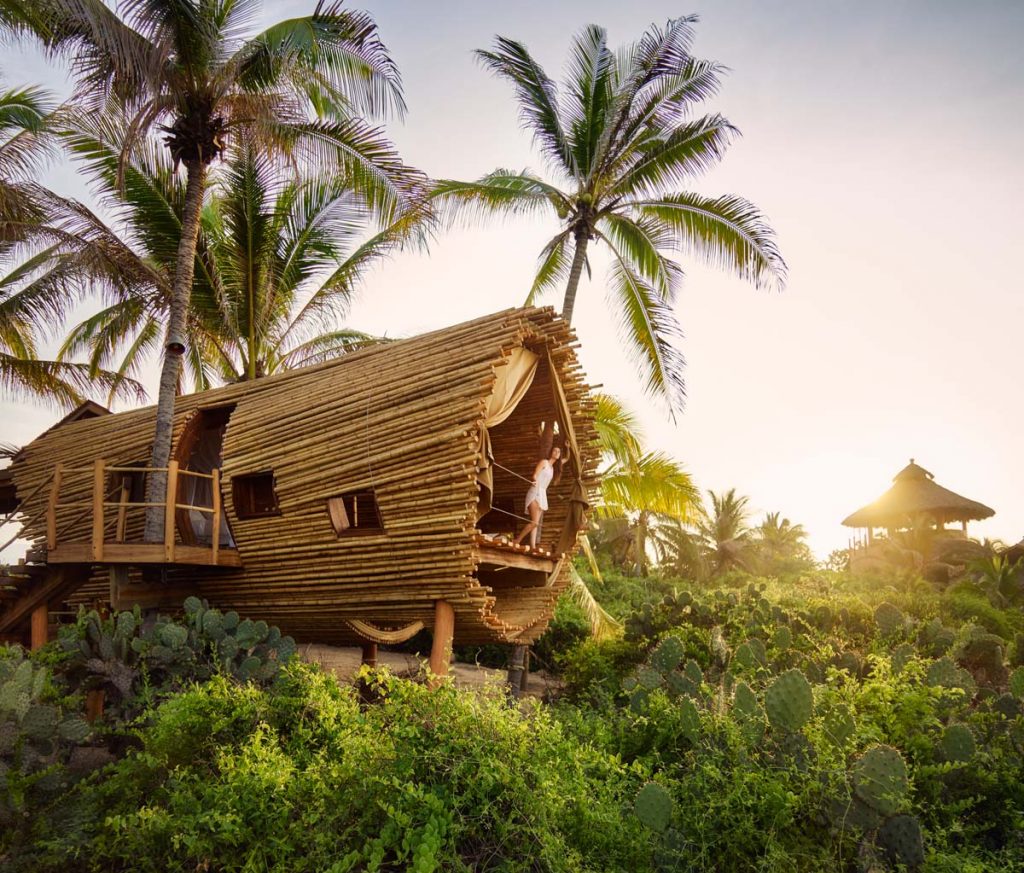 In Playa Icacos you'll find Playa Viva, a luxury 4-star eco-resort that's only getting better. The lodges are actually cylindrical wooden treehouses that completely blend in with nature. Of course, you can also opt for a casita (cabin) on the ground, but if you're looking for a unique experience, there's nothing better than Playa Viva. Each treehouse and cabin was built with sustainable building materials like bamboo and is furnished with eco-friendly furniture.
You'll even find the beddings to be biodegradable. The eco-resort operates on sustainable energy and produces organic food. The water at the resort is also drawn through environmentally-safe techniques, and the weather at the eco-resort is amazing, so you won't need to rely on air-conditioning to cool you up.
Cocolia Hotel
It will take you a little effort to spot the Cocolia Hotel in Mazunte because it is so high up in the trees, it completely camouflages with nature. While being nestled by the trees make Cocolia Hotel a prime spot for anyone who wants to live in nature, what makes it truly impressive is how eco-friendly it is.
Offering private bungalows and an organic restaurant "Cacao," the Cocolia Hotel surprises guests when it comes to responsibility toward the ecosystem. It was constructed with a vernacular architecture that allows the hotel to blend in with the ecosystem and provides water by collecting rainwater. The same water is carefully monitored before it is returned to the land. It runs completely on solar power.
Of course, you'll find your fair share of organic food here, but all products within the bungalows are organic and biodegradable too.
Acocote Eco Inn
The Acocote Eco Inn is located in Xcalak, right in front of the Caribbean coast. Acocote Eco Inn is like your own Malibu, only richer with life and much prettier. It is perfect for people who thrive on water sports; from surfing to diving, there's everything you could possibly imagine doing here.
Being this close to the coast, Acocote Eco Inn has sworn to protect land and marine ecosystems as long as it stands. It powers itself on solar panels and requests guests to keep off their electronics while there. It has its own septic power system and uses reclaimed water to minimize its carbon footprint.
The inn offers three suites for guests to stay in, each furnished with wooden furniture and offering a sustainable stay. If you're looking for a place that will let you sleep to the soothing sound of the ocean, you know where to go!
Cabaña Areca – Jardín Secreto Centro Holístico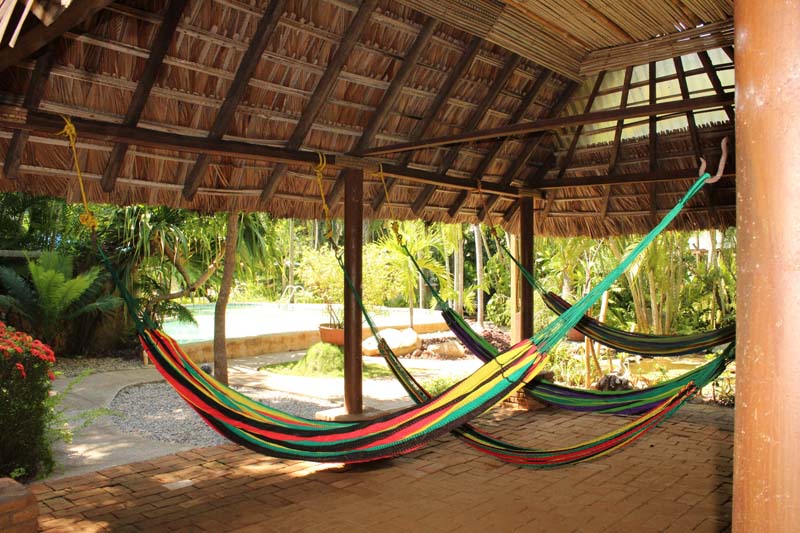 Cabaña Areca is situated in Acapulco, Guerrero, Mexico. It is a compact, dainty, but cute nature lodge available for booking for those who want to go off the grid and spend their time in nature. It is located just a few minutes from the Pacific coast, making it an ideal place for ocean lovers.
The cabin is furnished with the finest wood furniture and biodegradable furnishings. It is styled rustically and comes with hammocks, an outdoor pool, and large gardens. There is no air-conditioning or heated water because the lodge is completely off the grid. You won't have to worry because the tropical climate makes it a really breezy place to be.
It is also conveniently located only 13 minutes from the airport and 10 minutes from the nearest local mall, La Isla, so if you're looking for a place that's eco-friendly and touristy, you've found your pick!
Ecolodge Naha
The Ecolodge Naha or the Naha Jungle Ecolodge lies deep into the Lacandon Jungle, right beyond a fertile lagoon. With a mystical environment that creates a romantic ambiance, it is an ideal spot for honeymooners and couples who love nature.
Since Ecolodge Naha is well into the jungle, it maintains strict responsibility when it comes to eco-friendliness and sustainability. The lodge is built out of wood in a design that allows it to adapt to its natural environment. It lights up with low-energy bulbs so as not to disrupt any wildlife. It uses sustainable and renewable energy to power everything.
The water in the lodge is collected rainwater. It also has its own solid waste management system, where all waste is sorted to make sure the environment stays safe. Lastly, in addition to offering organic food, the lodge promotes awareness and knowledge of the biodiversity of the ecosystem, so all travelers know how to protect the sensitive ecosystem.
Tailwind Jungle Lodge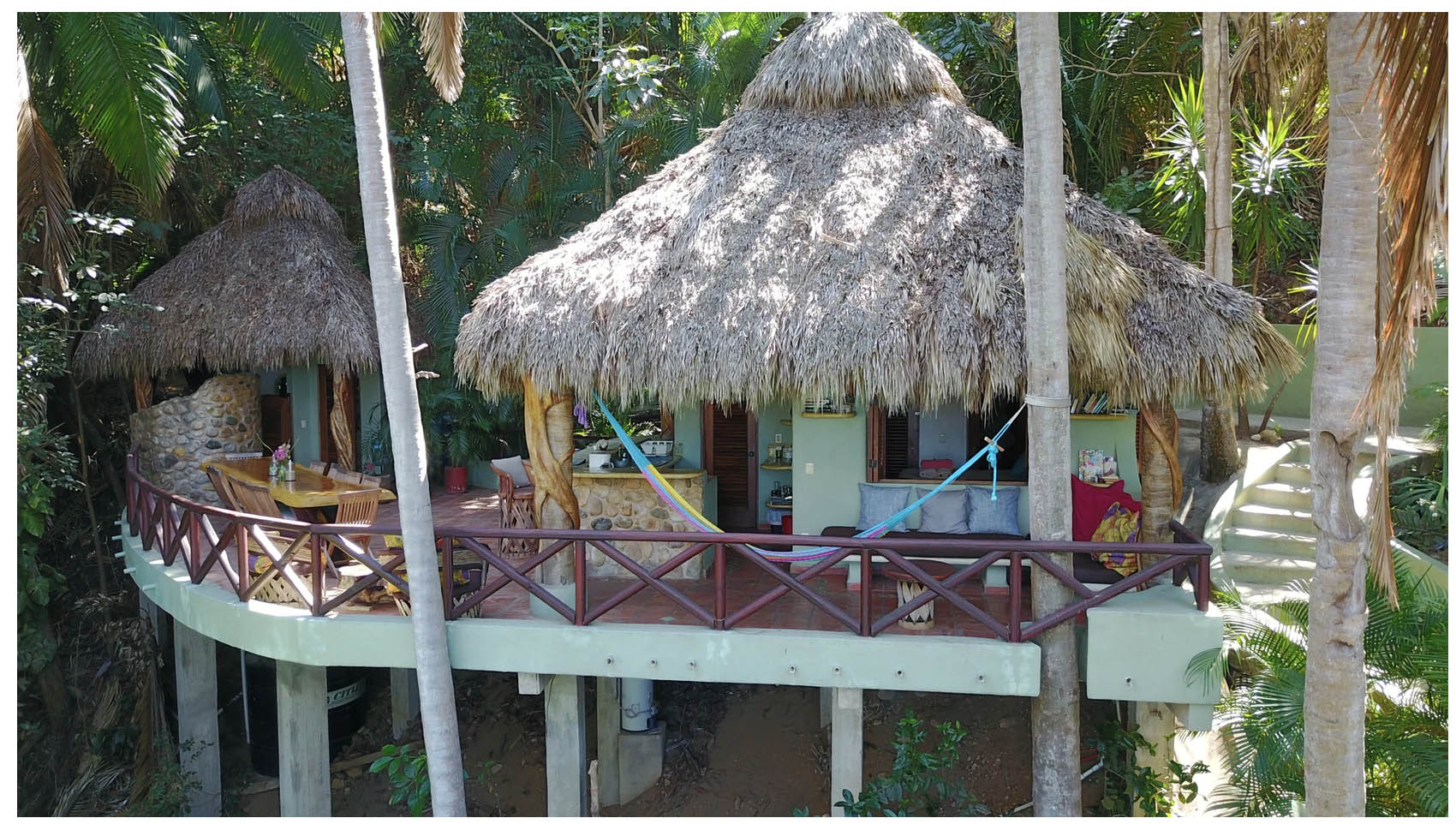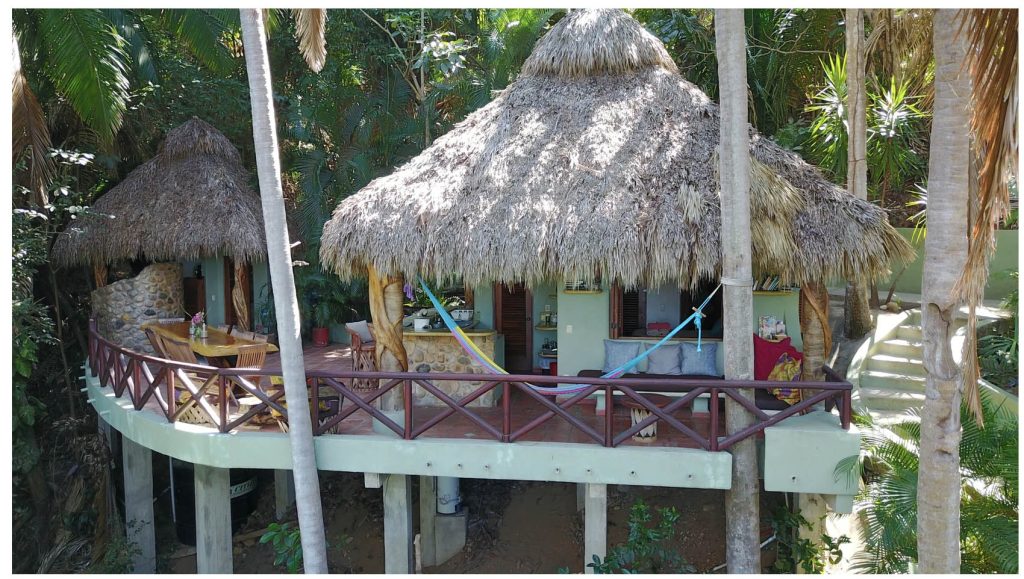 One of San Pancho's most famous eco-lodges, the Tailwind Jungle Lodge offers a memorable stay in the jungle. It is surprisingly modish, but its wooden huts offer a very regal experience. But when it comes to going green, Tailwind Jungle Lodge gets down to business.
All lodgings are constructed from sustainable building materials and have biodegradable furnishing. In addition, all visitors are required to bring their own reusable mugs, biodegradable bags, and clothing so there's no plastic in sight. It also encourages visitors to buy and eat locally, preventing disruption in the community.
Genesis Eco Oasis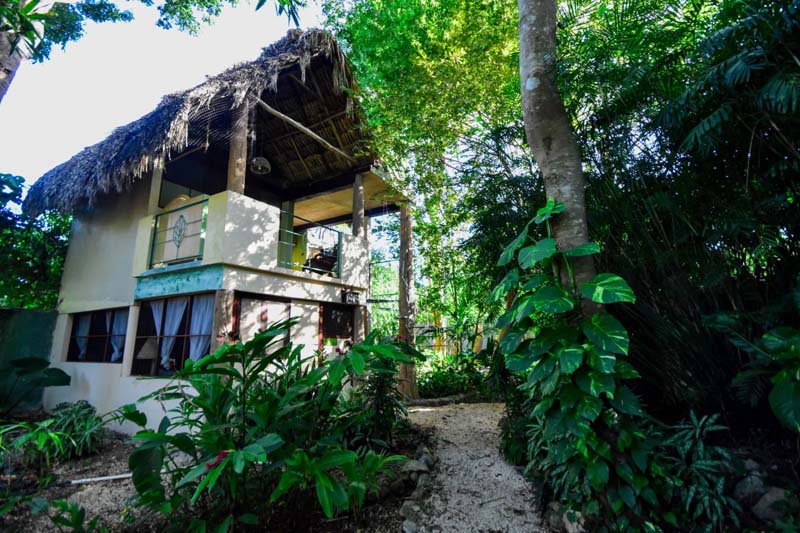 Genesis Eco Oasis is another Mexican gem where visitors can relax in a tropical environment and experience Mayan culture with the added benefit of a serene environment. It offers rooms in lodges and huts, all constructed from sustainable building materials and offering an authentic nature stay.
Luckily, the eco-lodge is located only a little distance from ancient Mayan ruins and offers a rare insight into Yucatan nature. So if you're here for an inclusive experience, you'll be very pleased.
It uses gray water for landscaping and the lodges, which are returned back to the land after natural purification. The rooms all feature thatched roofs that go hand in hand with their environment. You won't require air-conditioning because the weather is always great, and there's a natural swimming pool for you to soak in when you're feeling hot. The Genesis Eco Oasis also produces organic food from fresh vegetables.
El Madresal Chiapas
El Madresal Chiapas is quite well-known for its ecotourism, so it comes as no surprise that this eco-lodge, or more like an ecotourism center is completely green. The lodges are located in an isolated section of Chiapas, just along the forest and in front of the ocean, so you're bound to get in mind-blowing views either way.
It utilizes clean energy to run and uses gray water for its lodgings. It actively partakes in the protection and conservation of the Mexican wetlands, while offering recreational fishing, and ecological tours for visitors. If you love beautiful scenery and want to live close to nature, El Madresal Chiapas is your best choice!
UvaUva Cabins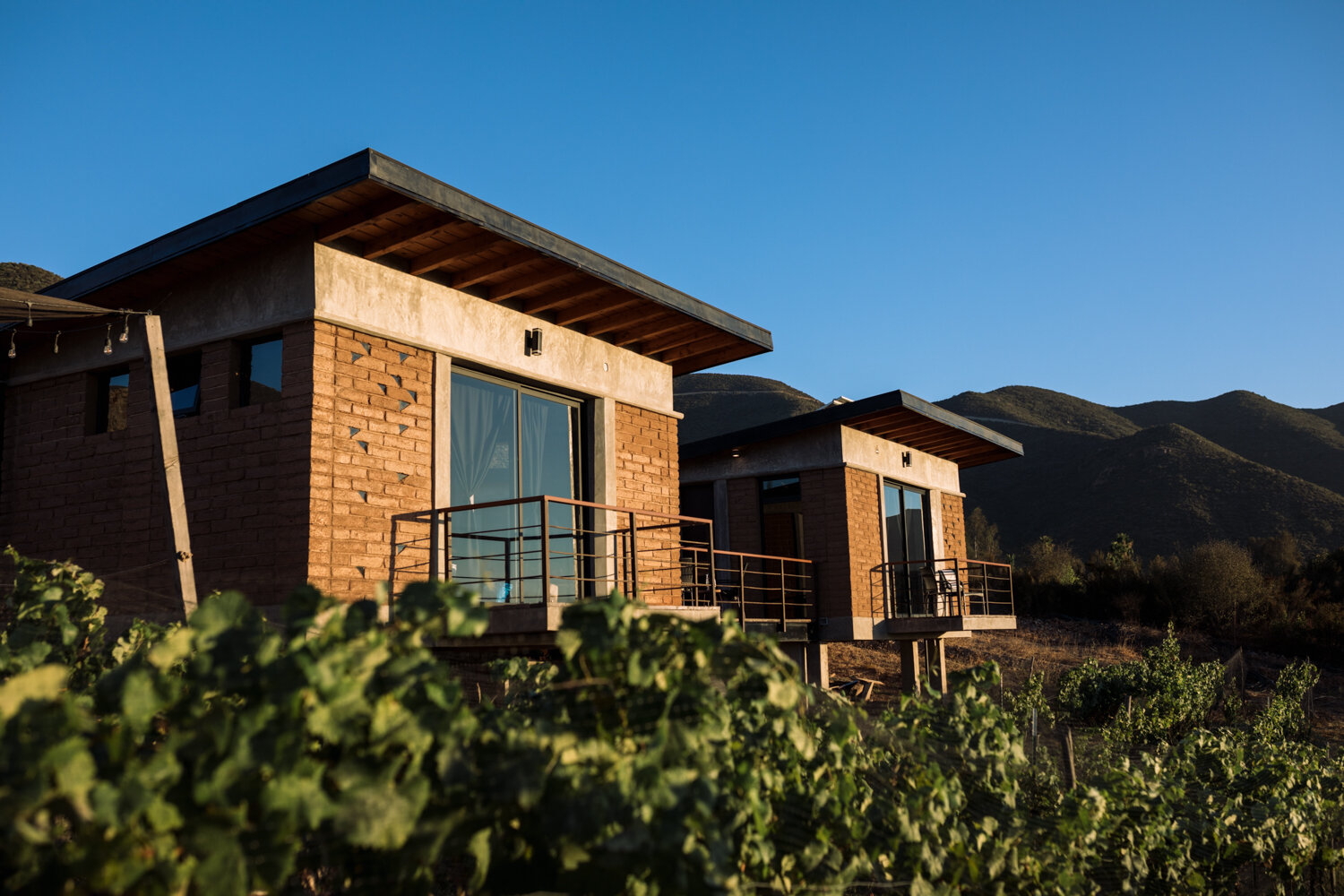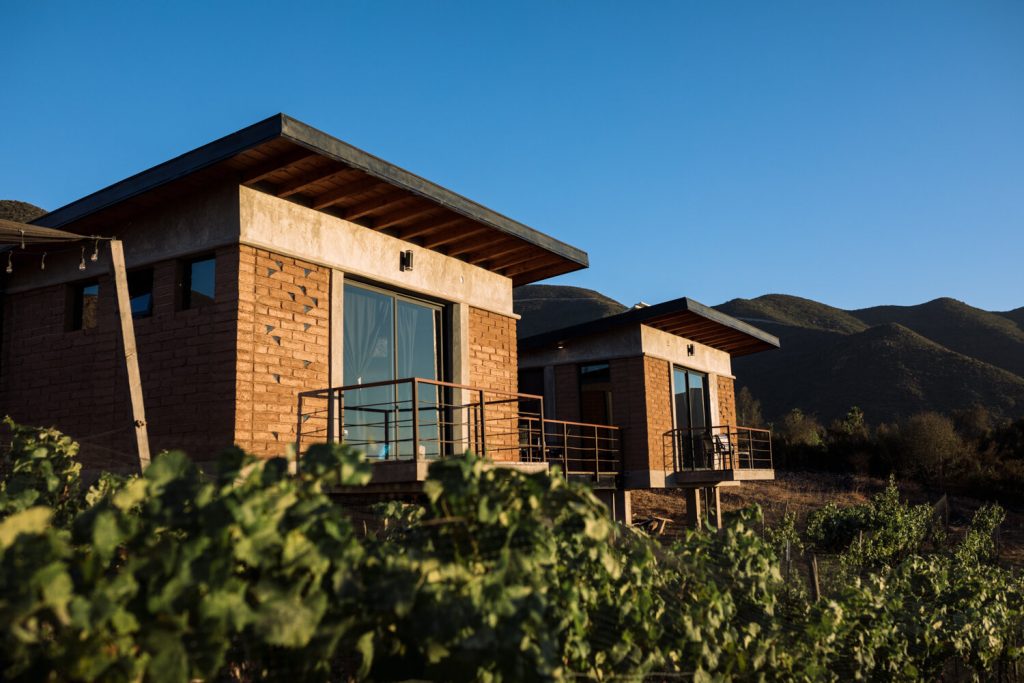 If you're looking for something that is so honed with nature that it becomes difficult to recognize otherwise, head to the UvaUva Eco lodge Cabins in Baja, Mexico. The cabins were constructed with locally-milled and produced materials and it offers a self-check-in instead of a reception.
The water at the cabins is shipped from nearby, and tankless water heaters conserve propane for use. UvaUva Cabins have truly gone beyond expectations in preserving the environment; instead of offering just any biodegradable product, they offer Dr. Bronner's products, which are biodegradable and cruelty-free. There are several restaurants nearby, so you can choose where to eat, and the cabins themselves are built to keep a low profile. Talk about a dream come true!
Map of these 10 Mexican Eco-lodges
As you can see, there are plenty of unique and beautiful eco-lodges in Mexico, and you will be spoiled for choice if you are searching for a sustainable holiday. 
BROWSE THROUGH our directory for the most sustainable eco-lodges around the world if you want to experience something unique, authentic, and exciting.