7 Most Sustainable Eco Lodges in the Bahamas
Nestled within the tropical paradise of the Bahama Islands, a collection of eco-lodges awaits, offering a harmonious blend of luxury and environmental consciousness. These carefully crafted accommodations have embraced sustainable practices, allowing visitors to immerse themselves in the natural beauty of this Caribbean archipelago while minimizing their ecological footprint.
From solar power and rainwater harvesting to local sourcing and community engagement, these eco-lodges exemplify the commitment to preserving pristine landscapes and vibrant ecosystems. Join us as we explore seven remarkable Bahamas eco-lodges.
What are eco-lodges?
Eco-lodges are accommodations in undisturbed, remote natural areas where both construction and operation have the lowest impact possible on the environment. They are not only part of the local community, but they are active participants in protecting nature and culturally sensitive areas.
BROWSE THROUGH our directory for the most sustainable eco-lodges worldwide to experience something unique, authentic, and exciting.
The Other Side (Eleuthera)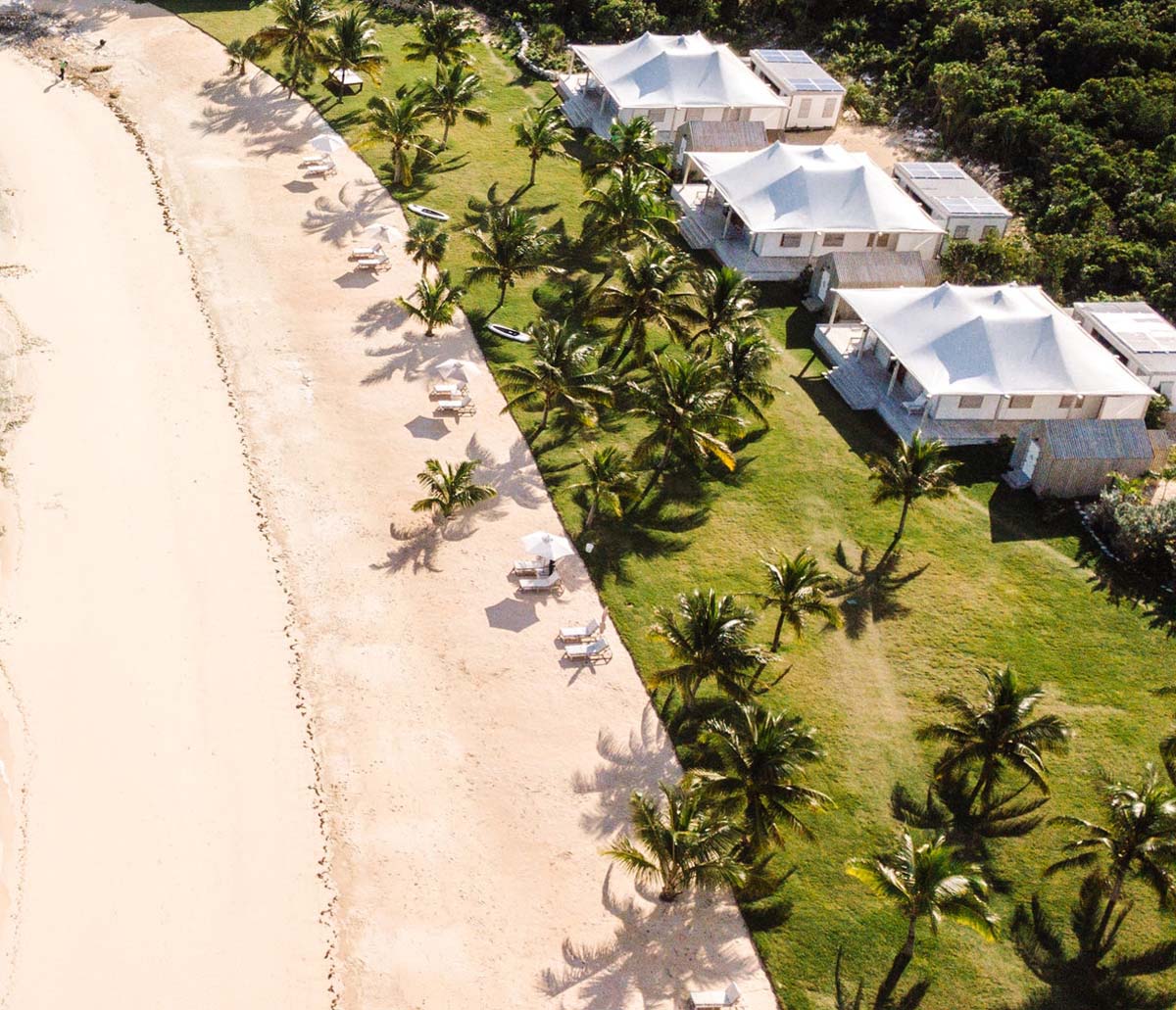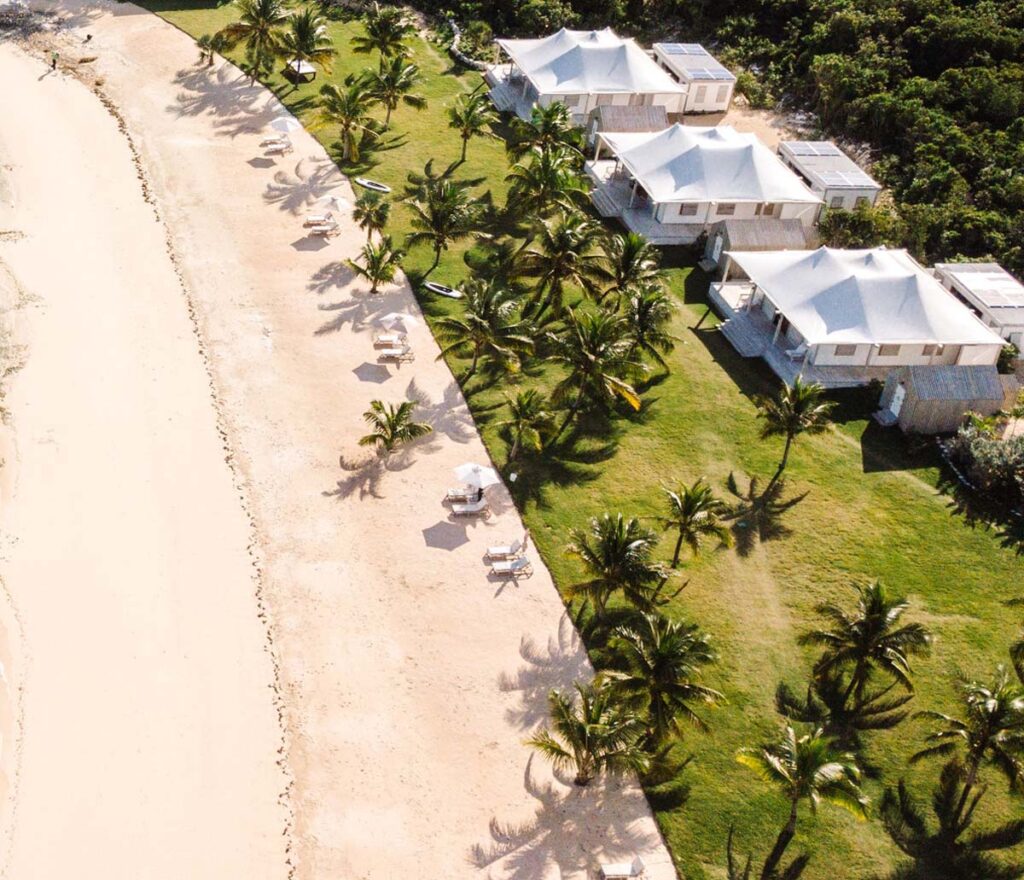 The Other Side is a stunning solar-powered glamping site nestled along a secluded beach on Eleuthera Island in the Bahamas. This unique destination offers a blend of home-like comfort and luxury. Communal tents are set up for reading, drinking, eating, and playing, while seven spacious sleeping tents await with four-poster beds, outdoor bathtubs, and beach views. The island has a famous pink powdery beach where you can relax, swim, paddleboard, or surf. The Other Side organizes yoga, gardening, and massage. It is a one-of-a-kind glamping experience.
St. Francis Resort and Marina (Exumas)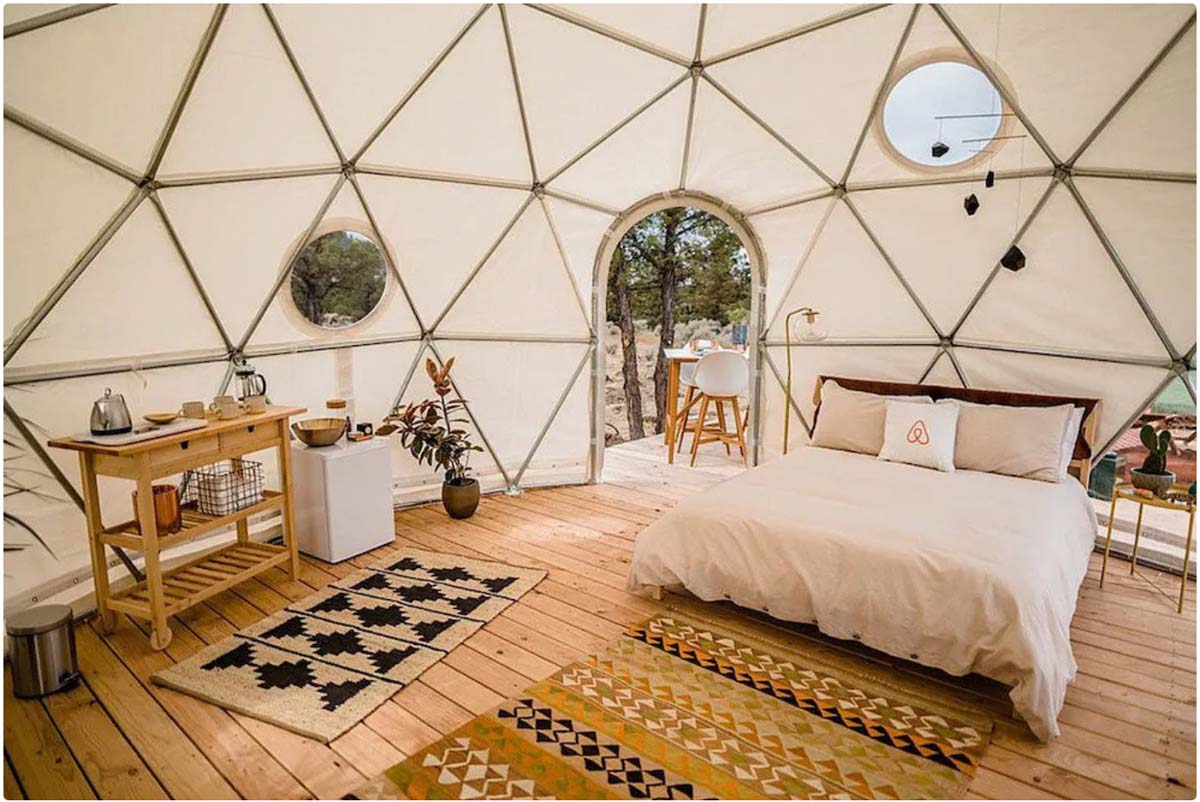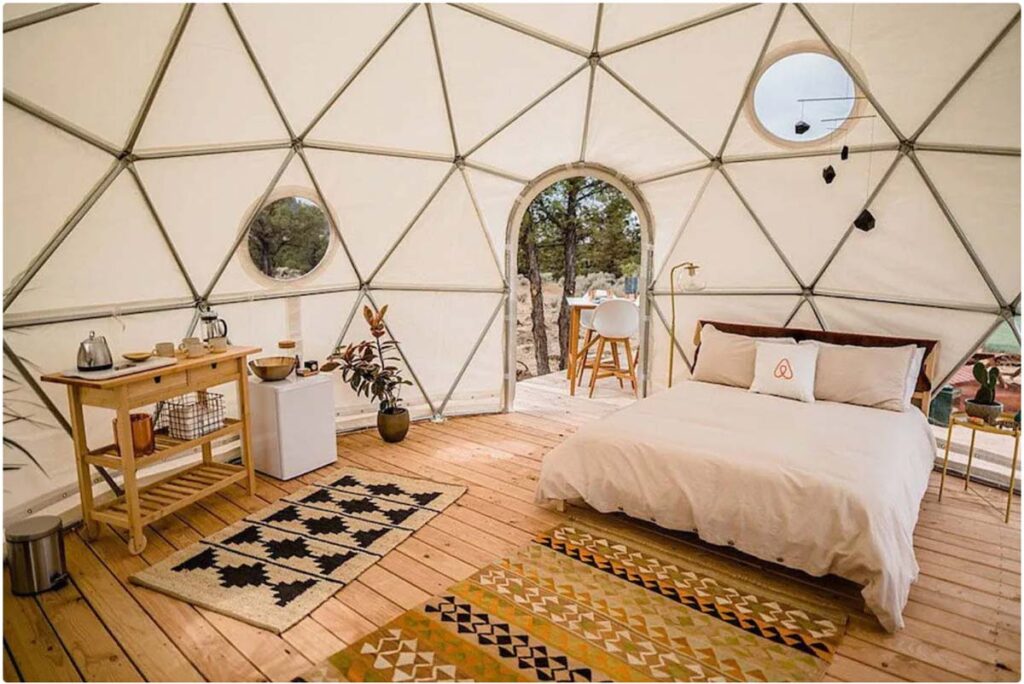 St. Francis Resort & Marina is an intimate 3-star oceanfront eco-lodge located on Stocking Island in the Exumas, Bahamas. With eight spacious bungalows overlooking the Atlantic Ocean and a private sandy beach, you'll enjoy breathtaking views and tranquility. St. Francis produces 100% of its energy needs via solar power and provides drinking water via water desalination. Snorkeling, scuba diving, kayaking, fishing, and hiking are all available to explore the beauty of this 3-mile-long island.
Tiamo Resorts (South Andros)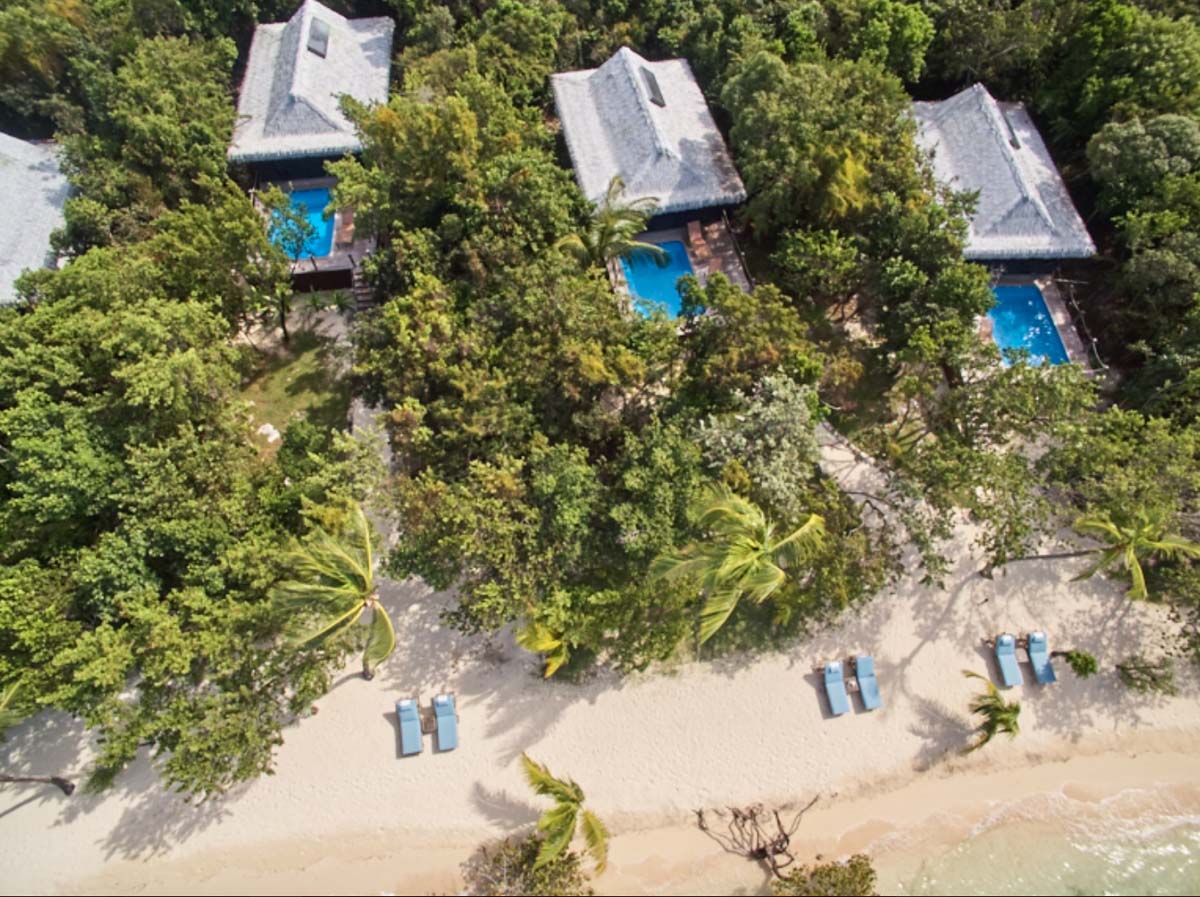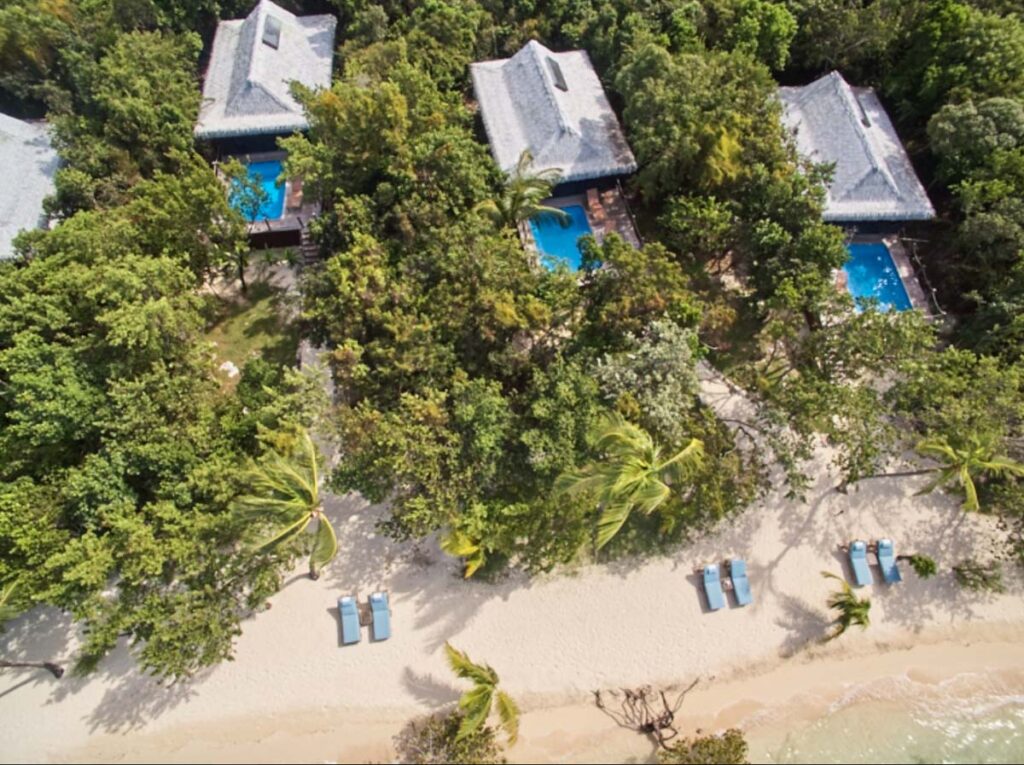 Tiamo Resorts is an exclusive eco-resort situated on South Andros Island. It operates on solar power and uses sustainable practices such as rainwater collection and composting. The resort offers various activities to explore the surrounding marine and terrestrial ecosystems, including snorkeling, kayaking, and nature walks.
The Retreat Hotel (Eleuthera)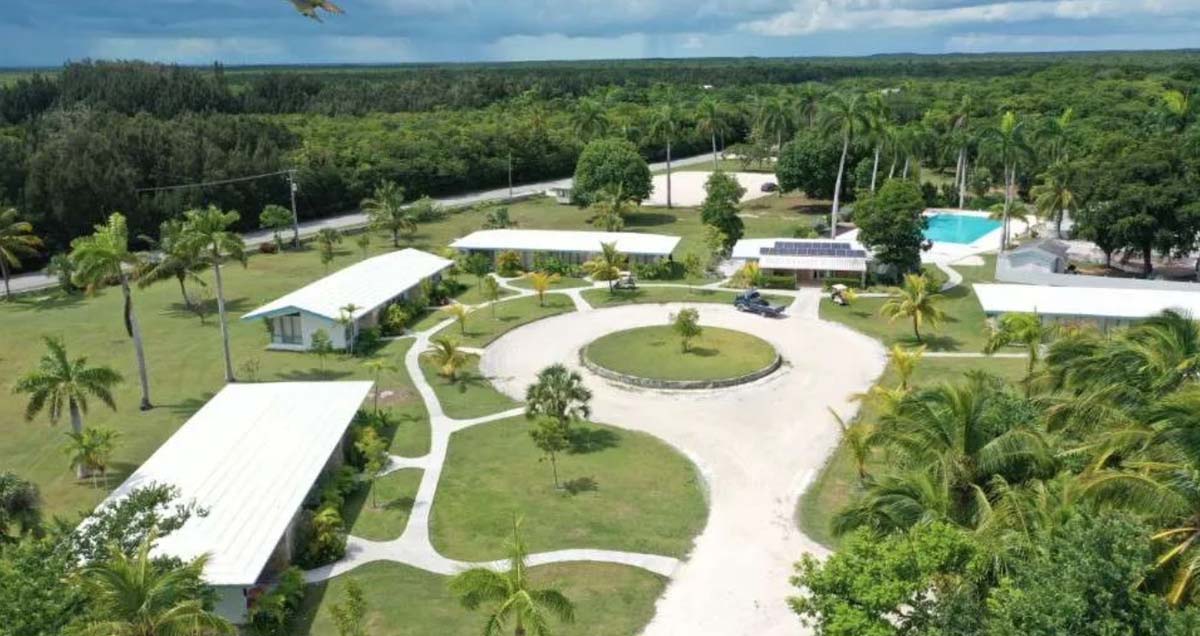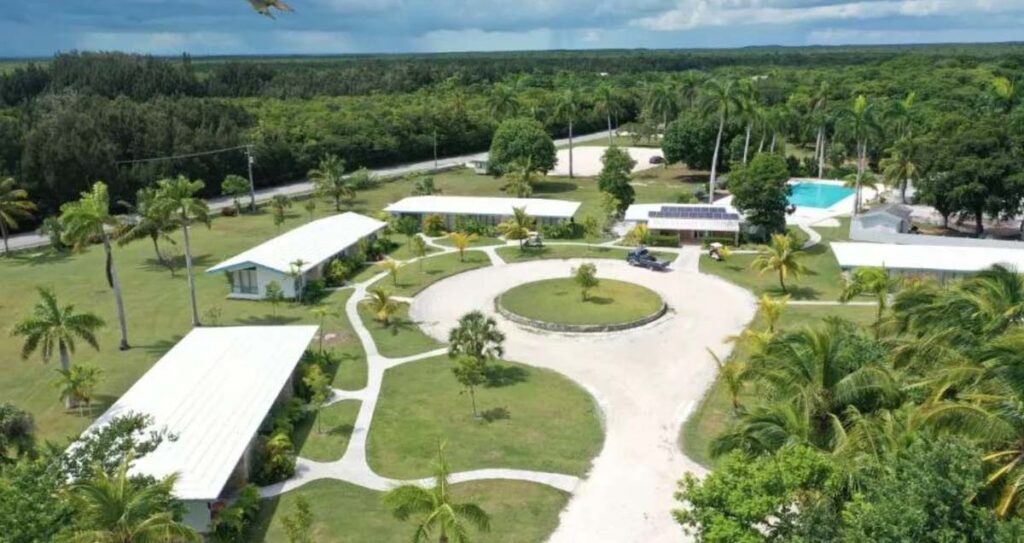 Located in Rock Sound on Eleuthera Island, The Retreat Hotel is operated by the One Eleuthera Foundation. It also serves as a training platform for the One Eleuthera Foundation's community initiatives, including education, healthcare, and environmental projects like sustainable farming practices or energy-efficient housing. Guests also have the opportunity to contribute to the island's development during their stay actively.
The Retreat offers a range of cultural events and workshops, allowing guests to delve into Bahamian art, music, and traditions. The on-site farm-to-table restaurant showcases locally sourced ingredients, supporting the local economy and delivering delightful culinary experiences.
Small Hope Bay Lodge (Andros)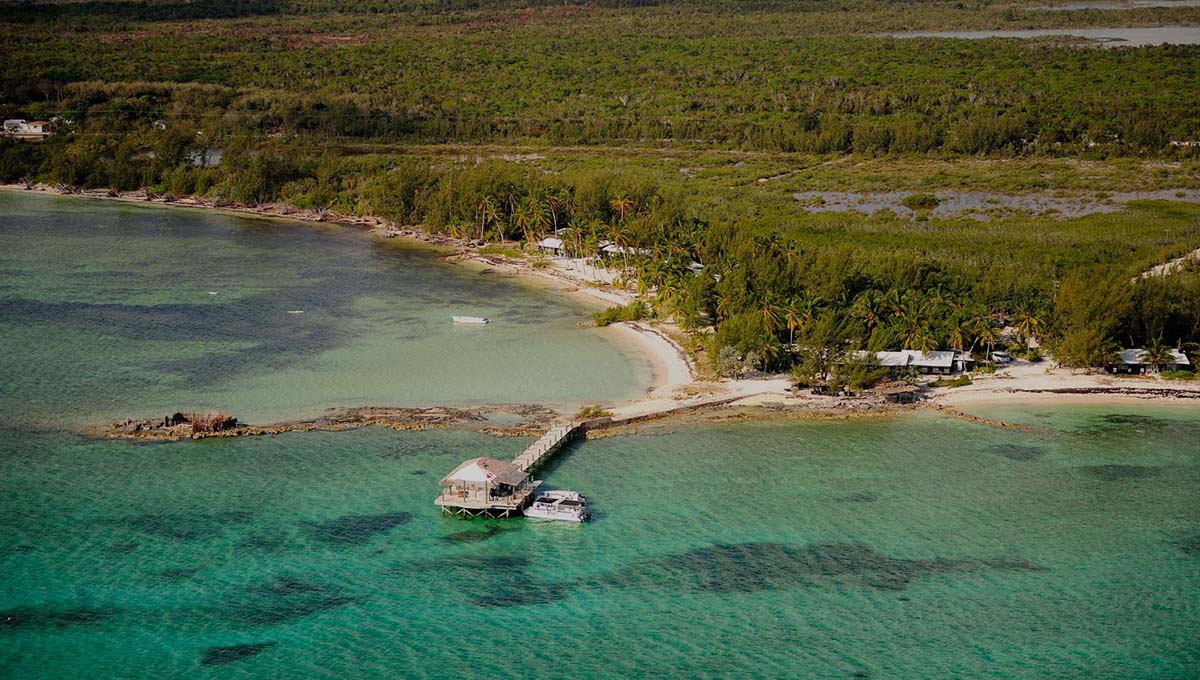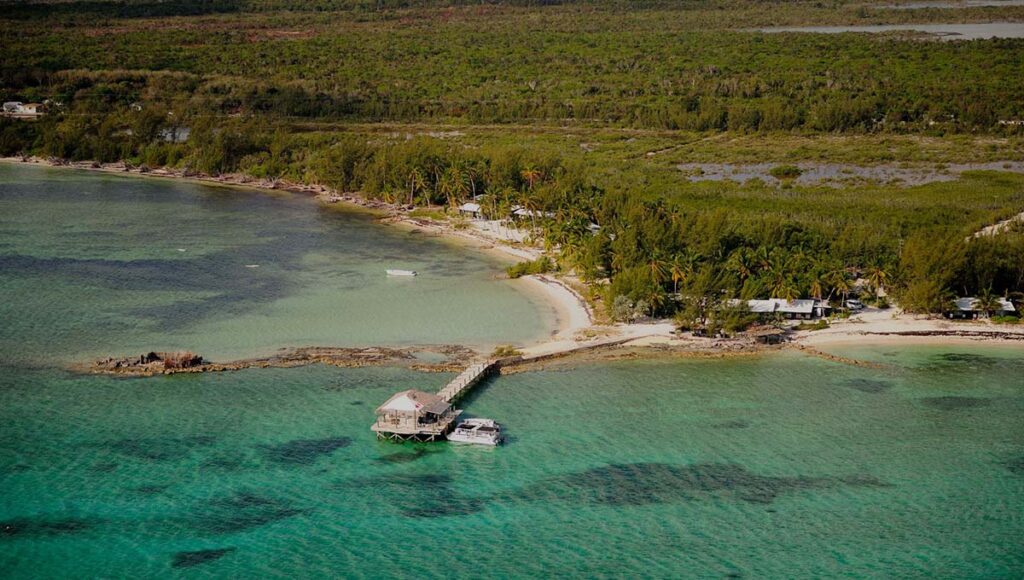 Small Hope Bay Lodge is a family-run, all-inclusive eco-lodge on Andros Island. The lodge has been operating sustainably for over 50 years and focuses on minimizing its environmental impact. It uses solar power, composts organic waste, and sources local and organic food whenever possible. The lodge offers various activities, including diving, snorkeling, and nature walks.
Kamalame Cay (Andros)


Kamalame Cay is a private island eco-resort located on Andros Island. It focuses on preserving the natural beauty of the island and operates with sustainable practices. The resort is in the process of transitioning to fully solar-powered, which already powers road lights, hot water systems, showers, baths, and the heated pool. Additionally, Kamalame Cay has converted their generators to run on bio-fuel made from recycled vegetable oil instead of diesel. These initiatives showcase their commitment to reducing environmental impact and promoting sustainable operations. It also offers opportunities for snorkeling, diving, and exploring the nearby Andros Barrier Reef.
The Island House (New Providence)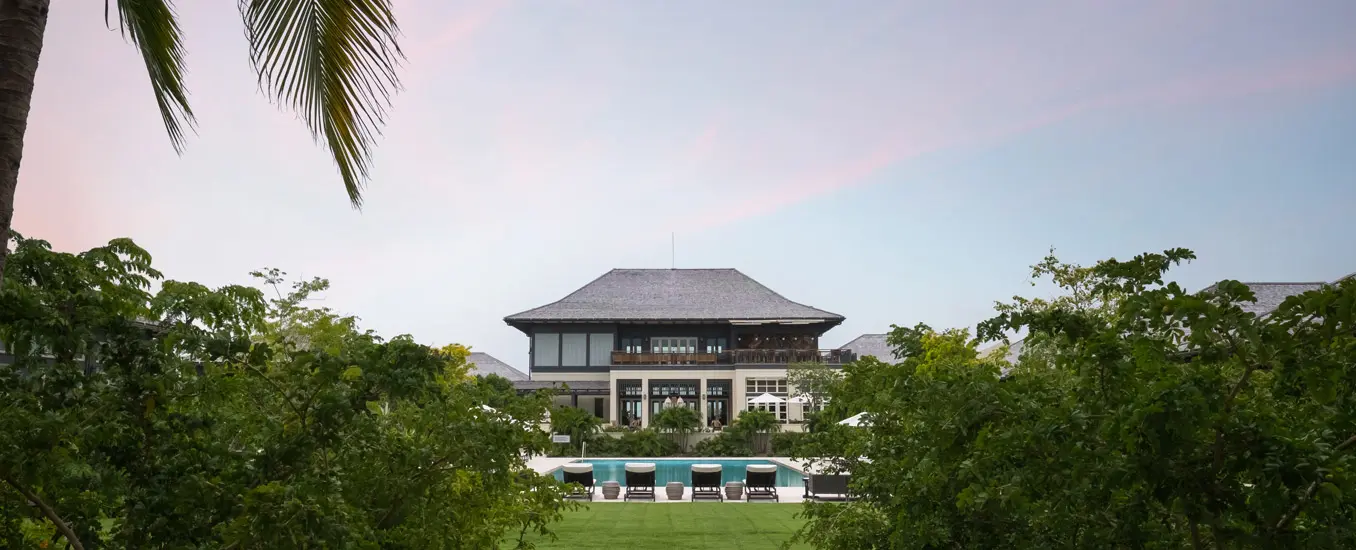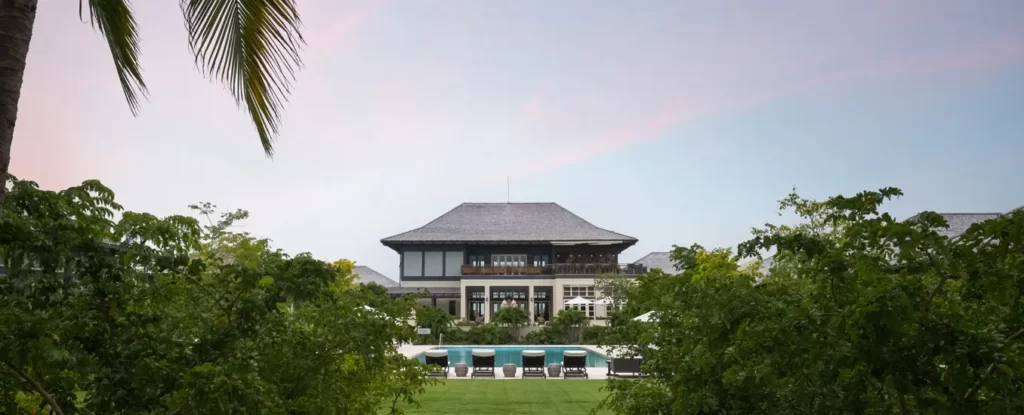 The Island House is a boutique hotel located in Nassau, the capital of the Bahamas. It features a modern design and incorporates various sustainable elements such as solar power, rainwater harvesting, and energy-efficient technologies. The hotel also has an organic garden and offers farm-to-table dining options.
Map of these eco-lodges in the Bahama Islands
As you can see, there are plenty of unique and beautiful eco-lodges in the Bahamas, and you will be spoiled for choice if you are searching for a sustainable holiday.
BROWSE THROUGH our directory for the most sustainable eco-lodges around the world if you want to experience something unique, authentic, and exciting.