6 Most Sustainable Eco Lodges in New Mexico
Near the rugged Sangre de Cristo Mountains and the expansive Chihuahuan Desert, these eco-lodges in New Mexico are sanctuaries of sustainable living. Imagine adobe-inspired havens, powered by the sun, and lodges seamlessly blending into desert panoramas, echoing the state's raw beauty.
New Mexico's eco-lodges offer more than just accommodation. They are gateways to a deeper connection with the land, leaving behind mere footprints and embracing the spirit of responsible travel.
What are eco-lodges?
Eco-lodges are accommodations in undisturbed, remote natural areas where both construction and operation have the lowest impact possible on the environment. They are not only part of the local community, but they are active participants in protecting nature and culturally sensitive areas.
New Mexico Eco-Lodges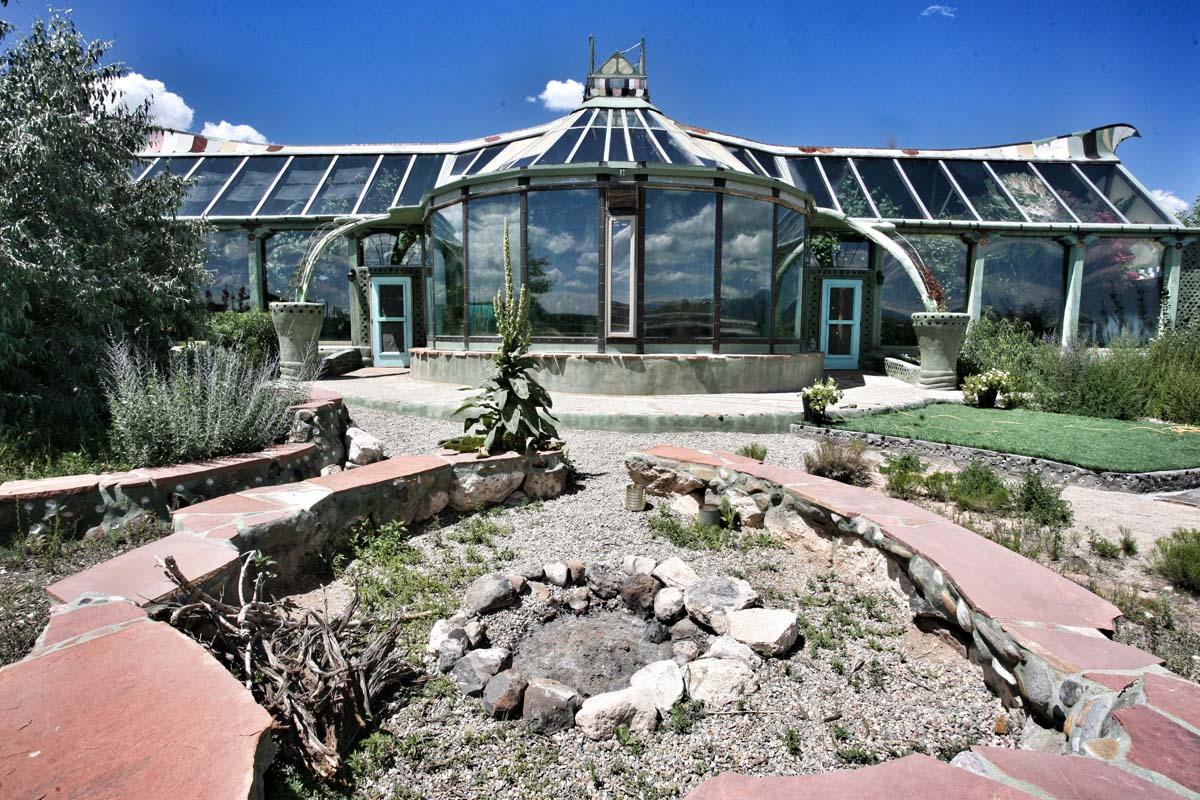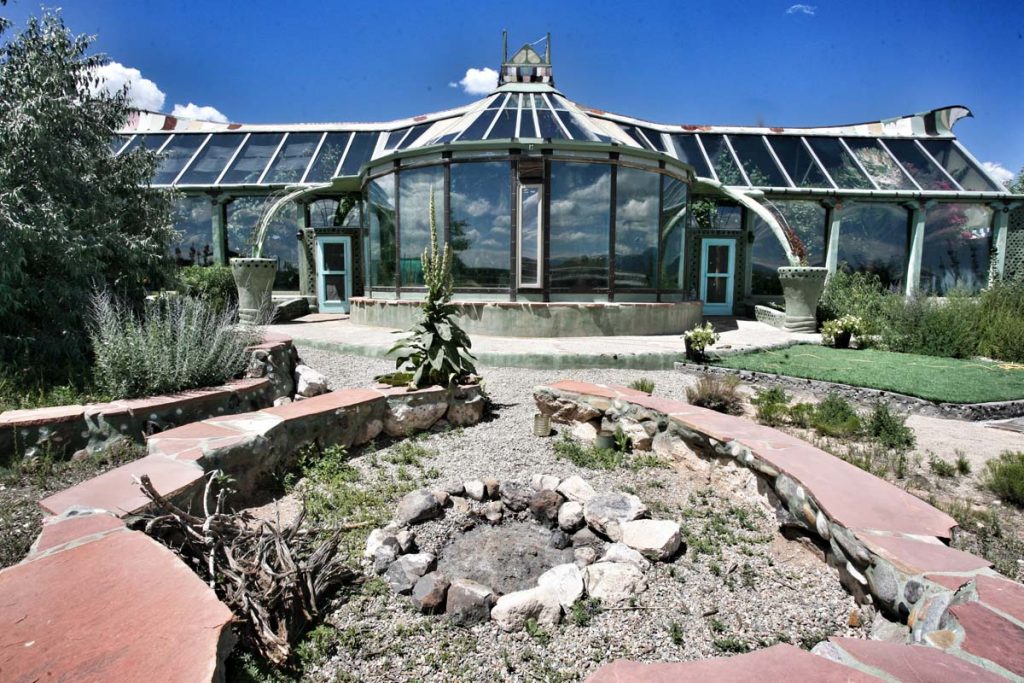 Phoenix Earthship is a shining example of true eco-lodges. It uses solar power and collects rainwater, making it self-sustaining. What makes it even more perfect is that it is built from recycled materials.
With smart ways to keep the temperature comfortable and reuse water, the Phoenix Earthship shows you can live in style while being kind to the planet. It is not just a house. It is a great example of sustainable living. A peek into the future, where houses don't just use energy, they give it back, making our world a greener place to live in.
El Monte Sagrado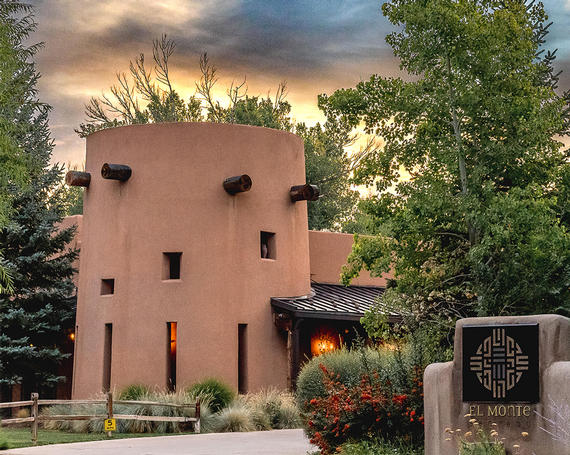 Located in the heart of Taos, New Mexico, El Monte Sagrado offers a down-to-earth and homely experience. The hotel offers over 40 mountain rooms and 12 luxurious suites. There are also special historic Casitas exploring New Mexico's heritage and separate Native American suites that give you a glimpse into the indigenous lifestyle. All suites and casitas at the eco-lodge are decorated to pay homage to New Mexico's culture, but don't skimp out on luxury.
The Anaconda bar is an upscale eatery inviting guests to a refined, intimate dining experience, while the De La Tierra restaurant offers a courtyard-style open experience. A fitness center, wellness spa, and indoor pool await guests.
The hotel is gradually moving to a greener front by adopting sustainable practices and using geothermal and solar energy.
Taos Goji Farm & Eco-Lodge Retreat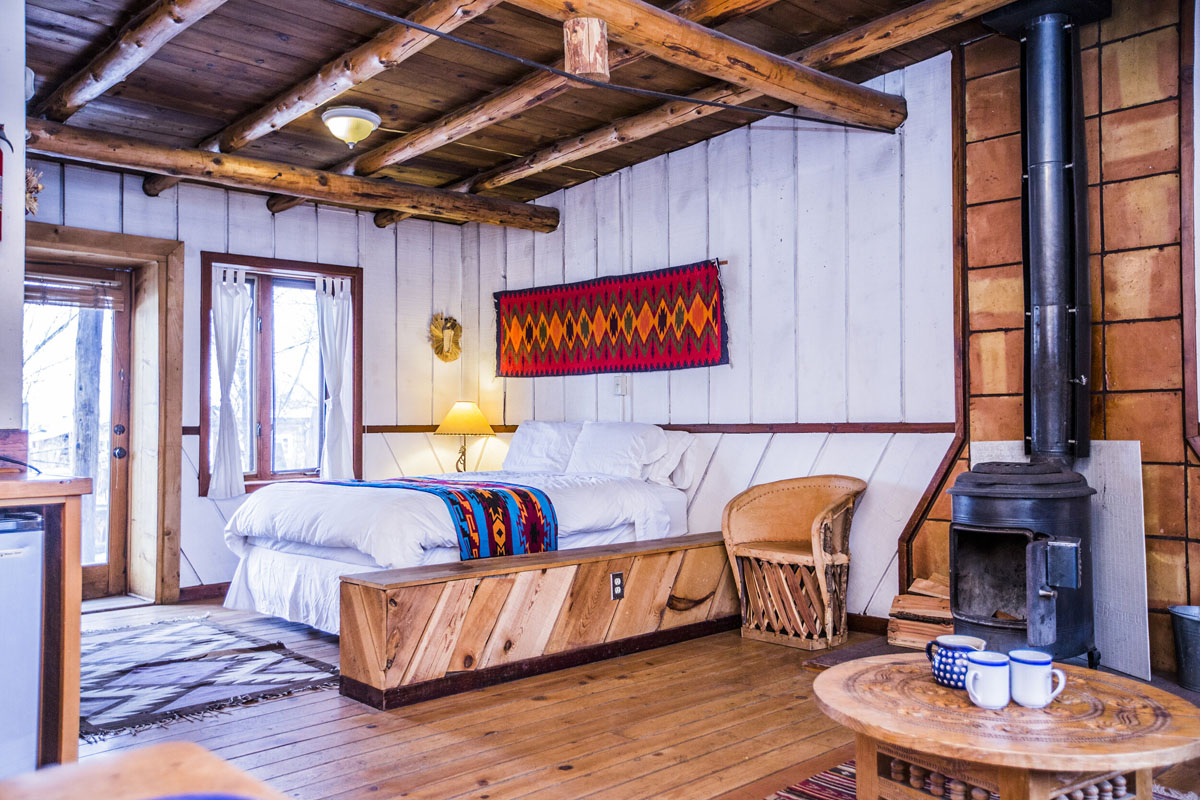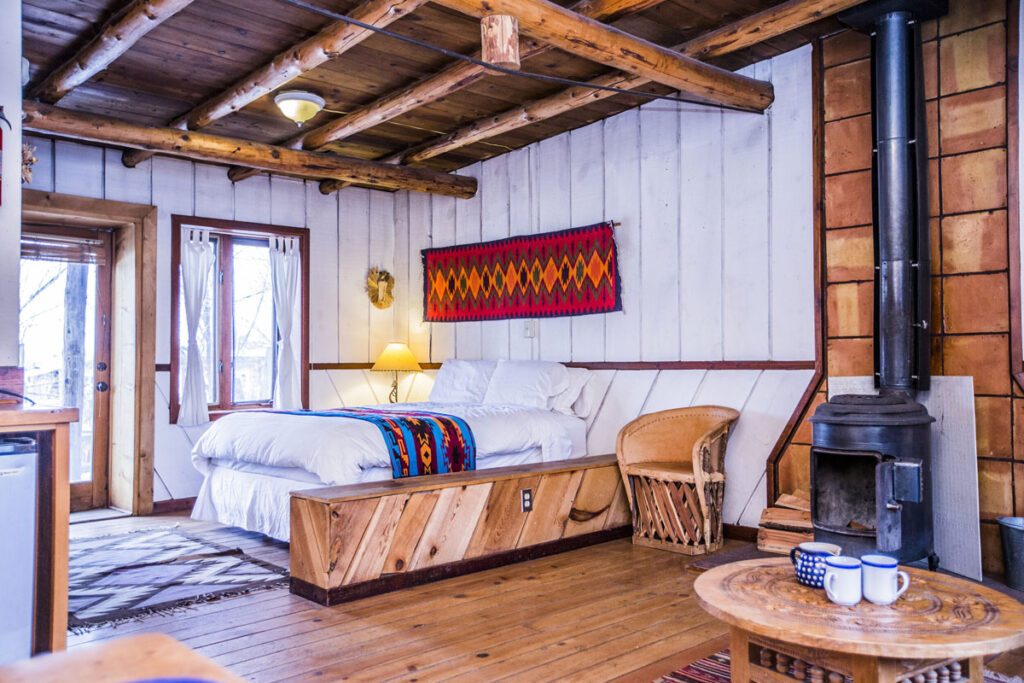 Nestled between the breathtaking cliffs of Taos, the Goji eco-lodge is the perfect combination of rusticity and modernity. This retreat features several cabins and tapis, each adorned with exquisite furniture and dressed in excellent taste. The eco-lodge once hosted the likes of Aldous Huxley, Frieda Lawrence, and D.H Lawrence!
But now the cabins have been shaped to suit the general public while keeping their original atmosphere. Visitors can head to the shared hot tub when they're tired or cool down under the outdoor showers. A farm-to-table cafe and a massive seating area are open for hungry dwellers. The eco-lodge also hosts yoga and meditation classes and occasional creative workshops.
The eco-lodge uses a solar-powered heat pump to cool and warm its cabins round-the-clock. It maintains an active farm life and redirects all water back to vegetation.
The Grand Hacienda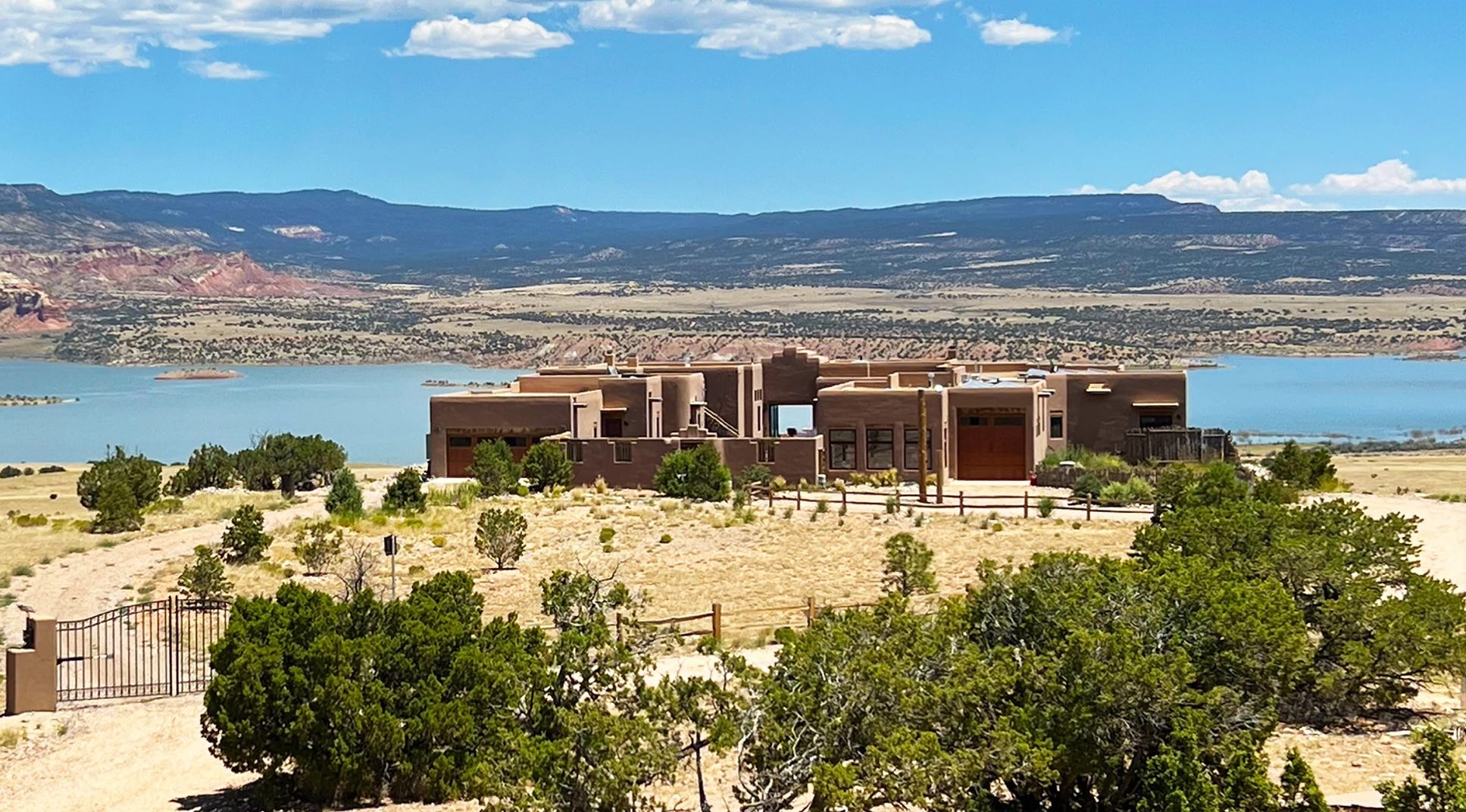 Situated along the banks of Abiquiu Lake, the Grand Hacienda is a family-led hotel that provides guests with exemplary accommodation. The resort is adorned with thick adobe walls and reclaimed woods to match its Mexican Heritage, but inside, guests will find casita-style guest suites that open up into a shared courtyard.
The Great Room is adorned like a children's storybook; a dreamy fireplace and comfortable seating overlook the rugged terrain. There are also bookshelves for bookworms. Guests can pick from a wide variety of activities, including playing bocce on the bocce court, hiking, biking, and climbing. Those seeking indoor activities can play Jenga or relax at the plunge pool.
The solar-powered eco-lodge encourages sustainable tourism, so guests can enjoy luxurious activities without worrying about their carbon footprint.
Ghost Ranch
Located in the midst of the hustle and bustle of New Mexico, Ghost Ranch offers an exhilarating stay coupled with tranquility. Ghost Ranch offers comfortable vistas with extraordinary views; all lodgings are near the Dining Hall and Library and a few minutes from the main attractions.
Guests at the Ghost Ranch can expect an ADA-accessible stay that encourages them to explore the wilderness. Guests can disconnect from the world by choosing to stay at the nearby glamping site in the provided yurts. There are also RV connecting points. Trail rides, tours, wellness retreats, and numerous outdoor and indoor activities keep guests entertained. The Ghost Ranch is solar-powered and is working to lower its carbon footprint.
Ted Turner Reserves (Costilla Fishing Lodge)

A high-end, opulent fishing lodge, Costilla by Ted Turner Reserves is one of New Mexico's grandest properties. Located 10,200 feet in elevation, Costilla Fishing Lodge faces the spectacular Sangre de Cristo mountain, with trees tucked in tow.
The lodge offers eight private rooms with individual bathrooms and a communal dining area. Guests are welcome to travel to the main lodge, which is just 45 minutes away. A luxurious spa soothes exhausted travelers. Those seeking thrills can enjoy the outdoor activities offered at Vermejo.
The lodge actively partakes in wildlife and nature preservation and even partakes in multiple conservational programs. It uses solar energy to power itself.
More eco-lodges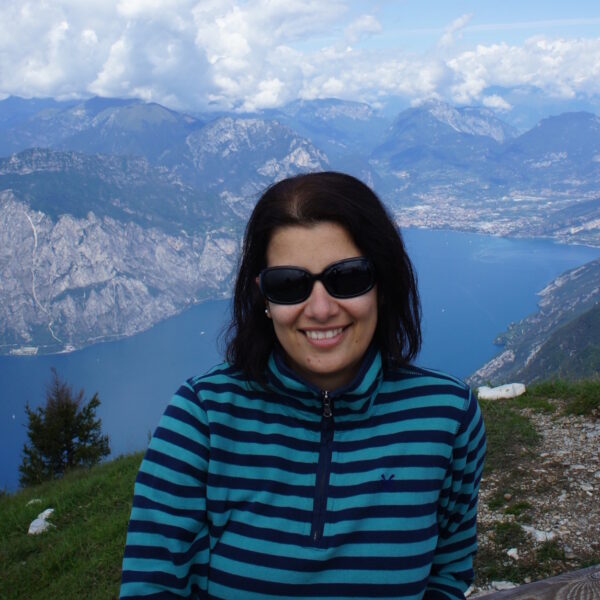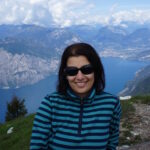 Emese Maczko is a travel blogger behind Eco Lodges Anywhere. Having explored several destinations around Europe, the US, Indonesia, and Australia, and resided in Germany, the United Kingdom, and Luxembourg, Emese possesses a keen understanding of diverse cultures and an appreciation for the beauty of each destination she visits. She advocates for sustainable travel and ecotourism.