Eco-friendly Things To Do in Puerto Rico
In the northeastern Caribbean lies Puerto Rico, an ethereal location that makes every tourist feel like they are lost in heaven. Every inch of its land is covered in thick vegetation and lush greenery, adding a gorgeous contrast to the bright blue skies. With a stunning landscape lined with dense trees, insane waterfalls, and teeming with wildlife, Puerto Rico is a tropical paradise that invites thousands of tourists yearly to indulge in its captivating charm.
Mother Nature's countless bounties in Puerto Rico are why eco-tourists can't resist heading out there. Luckily, there are many eco-friendly things to do, so tourists will not have to worry about their carbon footprint while enjoying its diverse wildlife. Embrace ecotourism or eco-friendly ways to tour with the help of the below list:
Hiking along the beach
Waterfalls
You'll notice Puerto Rico's gushing waterfalls before your plane lands, and this alone is a testament to its intense beauty. Puerto Rican waterfalls attract thousands of tourists yearly, so they're trendy and often consist of grouped tours. If you're not keen on joining grouped activities, you can ask a local guide for a private tour or head out on a self-guided excursion.
"Waterfall rappelling took me deep into the island's vibrant wilderness, offering a mix of adventure and scenic beauty. Expert local guides ensured my safe descent down rushing waterfalls and steep cliffs. Whether you're a seasoned adventurer or a first-timer, this activity is a thrilling way to experience the island's outdoors. Waterfall rappelling in Puerto Rico is an adrenaline-heavy adventure that gave me great memories." says Odo Grd a travel blogger from Caribe Vibes.
The most famous waterfall excursions in Puerto Rico surround the rainforest in San Juan, where dense trees make the gushing waters look like a hidden gem. Amazingly, Puerto Rico has countless waterfalls that escape the public's eye, like this hidden waterfall only known by the locals in Isla Verde or this one in El Yunque Rainforest.
Yoga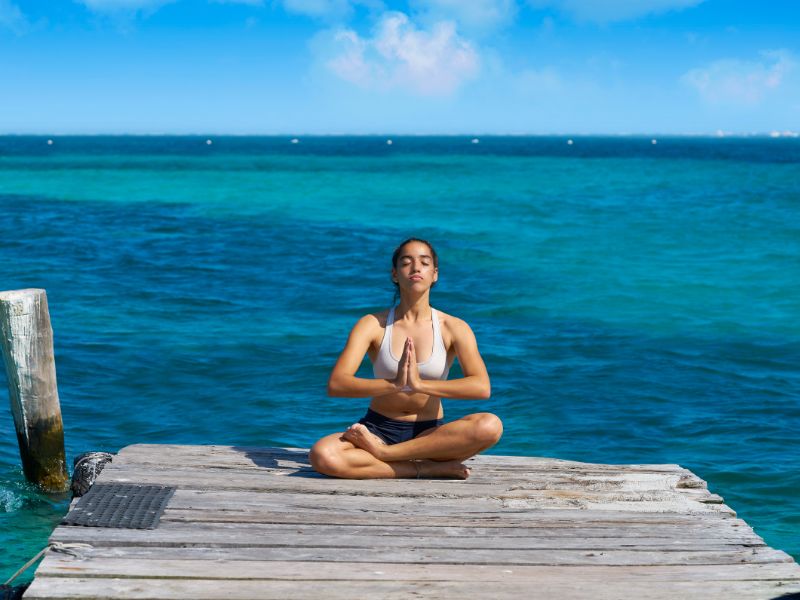 Most Puerto Rican tourist activities are geared toward adrenaline and thrill seekers, so you might find only a few relaxing activities. However, yoga and meditation by the beach is the best way to calm your nerves and heal your jet lag.
Most meditation and yoga retreats are open to the public and host large groups, but they practice a general respect for boundaries so introverts can quickly join groups. Most yoga and meditation classes occur at the beach, but you'll find other destinations too. Some hotels also offer yoga and meditation retreats, but it's better if you book a private class.
Zip-lining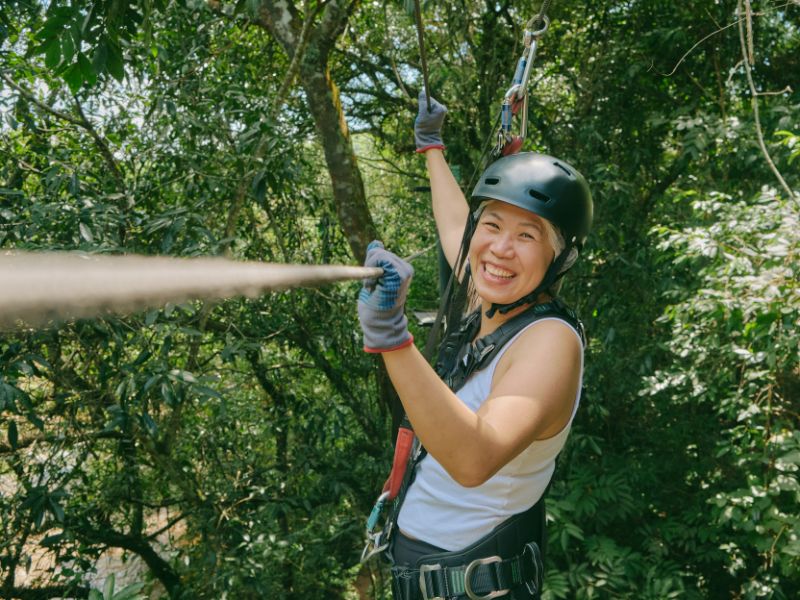 The best and most adventurous activity in Puerto Rico is zip lining. Considered a hit by nature lovers, adrenaline junkies, and general tourists, zip lining is an activity everyone loves.
Most zip-lining tours in Puerto Rico cruise over its rainforest, so tourists can glimpse its wildlife and peek at the dense trees from a unique aerial view. Zip lining isn't just for adventure lovers; many zip line tours are designed to cater to children and people with acrophobia (fear of heights).
Depending on the type of zip line you choose, you'll either zoom through the entire rainforest within an hour or take your time. Family-friendly zip lines go slower and have protective nets, so parents can have fun without worrying about their children's safety. Sunset zip-lining offers a unique point of view for sure.
Where to Stay in Puerto Rico
If you are looking for eco-friendly things to do in Hawaii, you are probably open to staying in eco-friendly accommodations. You are at the right place. This website is all about the most sustainable eco-lodges in Puerto Rico, and all around the world.
WHERE TO STAY – Click here to find sustainable eco-lodges in Puerto Rico.