How New Airline Routes Are Shaping 2024 International Travel Trends
In the dynamic world of international travel, announcing new airline routes is more than just a logistical update; it's a window into emerging travel trends and destinations. Launching a new route is a high-stakes venture for airlines, involving meticulous market analysis, strategic planning, and significant investment. Some airports charge millions of dollars for their takeoff and landing slots.
Airlines delve deep into demographics, passenger demand, and competitive landscapes to ensure the profitability and sustainability of new routes. According to Airways Magazine, the process often involves complex negotiations with governments and airports and carefully selecting aircraft to match passenger volumes.
The latest route announcements for 2024 are not just new travel options, but indicators of where global travel interests are heading.
Is Tulum The New Cancun?
Cancun is the most visited destination in Mexico, with more than 16 million international travelers as of October. It sees almost 50% of the total international travelers to Mexico. More than 60% come from the United States.  
Cancun is already served directly by the major U.S. airlines. However, Tulum, a picturesque beach town on Mexico's Yucatán Peninsula about 80 miles from Cancun, is set to become even more popular.
Several airlines have announced new routes to the area following the completion of the new Felipe Carrillo Puerto International Airport (TQO) scheduled for December.
This expansion to Tulum reflects its growing popularity as a travel destination. It's known for its unique blend of natural beauty — from stunning beaches to mesmerizing cenotes—and its rich cultural and historical heritage, found in the ancient Mayan ruins.
Delta Air Lines announced in October they will offer direct flights from Atlanta to Tulum starting March 28. Furthermore, Delta's partner Aeromexico will operate flights between Tulum and Mexico City International Airport (MEX), which adds up to more than 90 daily flights between Mexico and the United States across nearly 60 routes.
While Cancun is already accessible from 18 U.S. destinations, on November 10, American Airlines announced new routes connecting Tulum from Charlotte, Dallas, and Miami, starting March 28.
Spirit Airlines will begin offering direct flights from Orlando and Fort Lauderdale to Tulum. There have been no announcements from United Airlines or Southwest Airlines, but Southwest has announced a new direct route to Cancun and other Latin American destinations beginning on June 4, 2024.
Tokyo Is Bouncing Back
Japan fully reopened its borders to international travelers in October 2022. By the end of September 2023, the country recorded 17 million inbound tourist visits, with nearly 90% of those traveling for leisure. 
Japan has been experiencing exponential growth in international travel over the past decade, increasing from 10 million to 30 million visitors, a trend halted only by pandemic-related travel restrictions.
What fuels Tokyo's allure? The city offers numerous experiences, from the neon-lit skyscrapers of Shibuya to the serene Imperial Palace grounds. It also features a diverse culinary scene, ranging from street food stalls to Michelin-starred restaurants.
Skyscanner notes that 47% of U.S. travelers have booked destinations based on specific restaurants they wish to visit. They also reported Osaka and Tokyo as No. 3 and No. 4, respectively, having the most significant year-on-year increase in searches.
"As travel demand gradually recovers in Japan, we decided to add the new Honolulu service to our HND network," said Victor Osumi, Delta's managing director and president in Japan. Delta started its Haneda-Honolulu nonstop service on October 29. 
On November 9, United Airlines, recognizing that 21% of U.S. mainland to Tokyo bookings originate from the Southern U.S., applied for a new daily nonstop flight from Houston to Tokyo's Haneda Airport (HND). This service complements existing routes from New York/Newark, Los Angeles, Chicago, Washington, DC, and Dallas/Fort Worth.
The following day, American Airlines also announced the operation of its new direct route from New York's John F. Kennedy International Airport (JFK) to Haneda, in addition to its existing services from Dallas-Fort Worth and Los Angeles.
Ireland May Be Europe's New Hotspot
Europe continues to be a prime destination for U.S. travelers. In response to this, major airlines are expanding their routes in 2024. However, Ireland emerges as a notable destination, with Delta Air Lines announcing several new and expanded flight routes.
They will resume their service to Shannon, Ireland, from JFK starting May 23, 2024. This h marks the return of a route last operated in 2019 and reinforces Delta's commitment to Irish destinations. This nonstop service complements its existing Dublin route, which will also see an expansion with new services from Minneapolis-Saint Paul.
In addition to these routes, Delta will offer seasonal services to Ireland from three of its U.S. hubs: Atlanta, Boston, and Minneapolis. This expansion includes year-round service from JFK to Dublin.
Rick King, Chair of the Metropolitan Airports Commission, highlighted the airline's strategy, stating, "We anticipate continued international demand into 2024 and beyond," signaling confidence in the enduring appeal of Ireland as a key destination for U.S. travelers. 
Increasing Demand For Europe in The Spring
Before summer travel to Europe reaches unprecedented heights, United Airlines is tapping into the increasing trend of spring shoulder season travel. Last spring, United experienced a 33% surge in transatlantic passengers compared to 2022 and anticipates this trend to continue into spring 2024.
In response to this growing interest, United is expanding its network with new routes and the early resumption of popular seasonal services. The focus is on Southern Europe's most sought-after destinations, including Lisbon, Barcelona, Malaga, Rome, Naples, and Nice. Some of these routes will commence in February, offering travelers an early start to their European city breaks.
Puerto Rico: Cheapest Destination; Ample Activities
Puerto Rico, celebrated for its vibrant cultural heritage and picturesque landscapes, including the historic El Yunque National Forest and captivating bioluminescent bays, is uniquely appealing.
This is not just because of the many things to do in Puerto Rico. It's also because U.S. citizens can visit without a passport, and it's the cheapest destination according to Skyscanner. 
American Airlines already operates flights from 50 U.S. cities. The shortest ones are under three hours from Florida. Delta Air Lines plans to boost its flights to Luis Muñoz Marín International Airport (SJN) in San Juan by 30%. United Airlines is also expanding its reach, adding Denver as a new hub for Puerto Rico and increasing its Caribbean routes by 30%.
Spirit Airlines plans to further enhance Puerto Rico's accessibility and affordability. 
Starting in 2024, they will expand their service by offering 16 nonstop destinations and increased frequencies to key markets. Bobby Schroeter, Senior Vice President and Chief Marketing Officer at Spirit Airlines, highlights this expansion as a significant development for travelers seeking cost-effective Caribbean getaways.
Will These Predicted Trends Take Flight?
When considering 2024's international travel trends, the strategic expansion of airline routes offers a clear indicator of emerging hotspots and traveler preferences. New routes to Mexico, Japan, Ireland, and Puerto Rico are set to capture the imagination of travelers worldwide.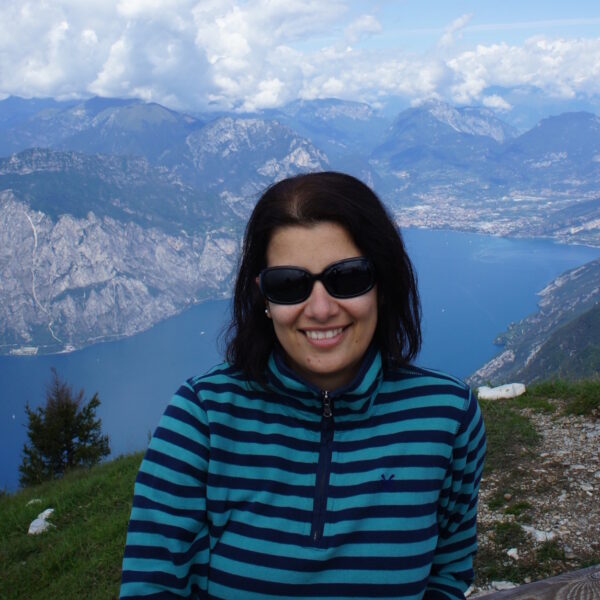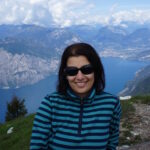 Emese Maczko is a travel blogger behind Eco Lodges Anywhere. Having explored several destinations around Europe, the US, Indonesia, and Australia, and resided in Germany, the United Kingdom, and Luxembourg, Emese possesses a keen understanding of diverse cultures and an appreciation for the beauty of each destination she visits. She advocates for sustainable travel and ecotourism.