14 Most Sustainable Eco-Lodges in Hawaii
Heading to Hawaii? The US State of Hawaii has been a prime vacation spot for decades, and we're glad to know that it's still running its streak. While most go there to grab some cocktails and surf wild waves, being an archipelago has granted Hawaii a stellar reputation when it comes to nature. And of course, the state's biggest island, Hawaii is a top contender for vacations. Whether it's taking a Hawaiian punch before you go to the beach or exploring the tropical island, there's a lot to do there. Thankfully, with all that is happening with the environment, Hawaii is on its way to going all green, which is why you'll find a few ecolodges there. If you're off to Hawaii and would like to do your part in helping the environment, then you have to check out these unique eco-lodges there:
What are eco-lodges?
Eco-lodges are accommodations in undisturbed, remote natural areas where both construction and operation have the lowest impact possible on the environment. They are not only part of the local community, but they are active participants in protecting nature and culturally sensitive areas.
BROWSE THROUGH our directory for the most sustainable eco-lodges worldwide to experience something unique, authentic, and exciting.
Hawaii Eco-Lodges
Here is a map to see where these 14 eco-lodges are located:
Puu O Hoku Ranch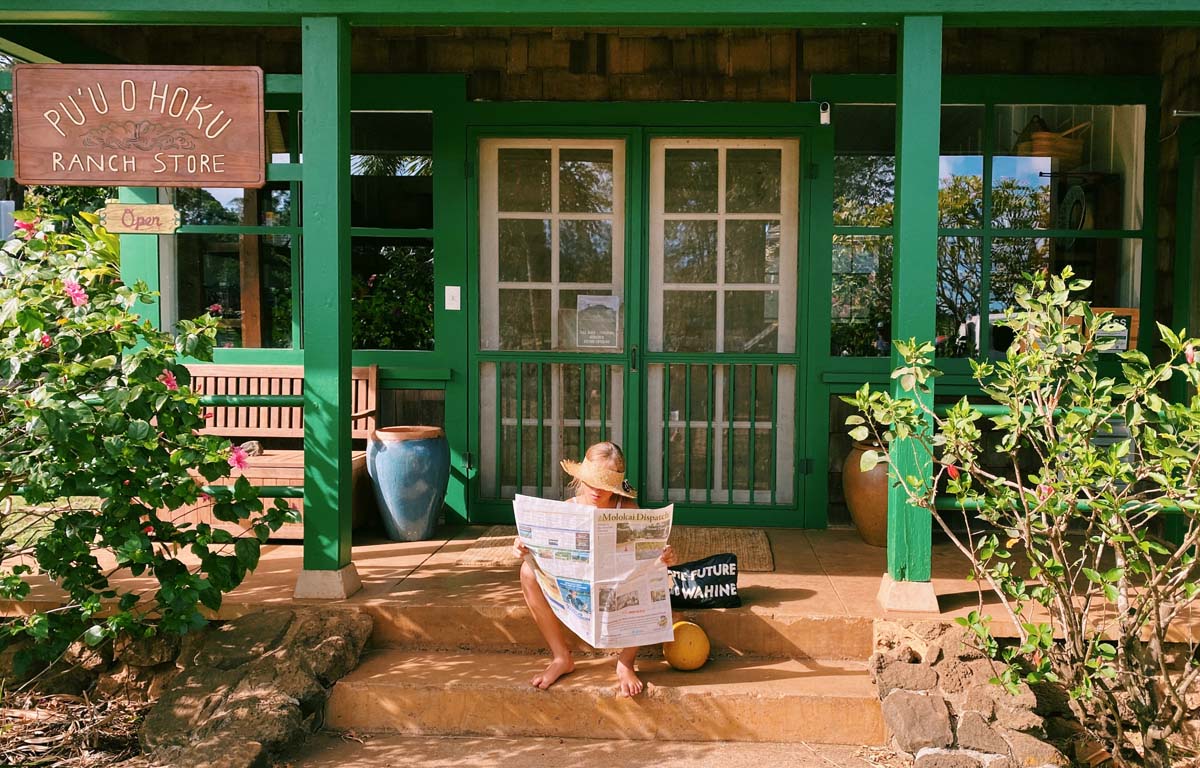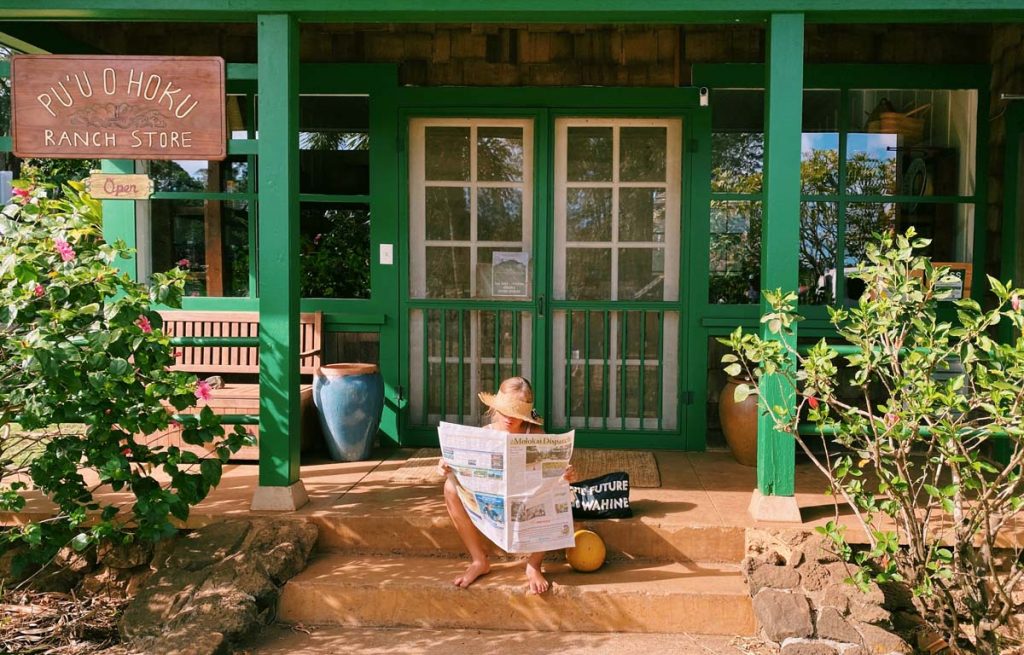 One of Hawaii's unique ranches, Puu O Hoku Ranch is the only biodynamic and among the few rare organic ranches in the area. Puu O Hoku, translating to "Hill of Stars," is truly true to its name. The ranch looks over to the cloudless sky at night, where guests can enjoy the most breathtaking sceneries of Hawaii. The ranch is completely surrounded by forest trees and is a stone's throw from the nearest waterfall, so you're going to be sleeping with the faintest gurgling of water.
The lodge overlooks the ocean and is surely one of the most beautiful places to stay, and it's all eco-friendly! Puu O Hoku manages its
Beautiful Edge of the World B&B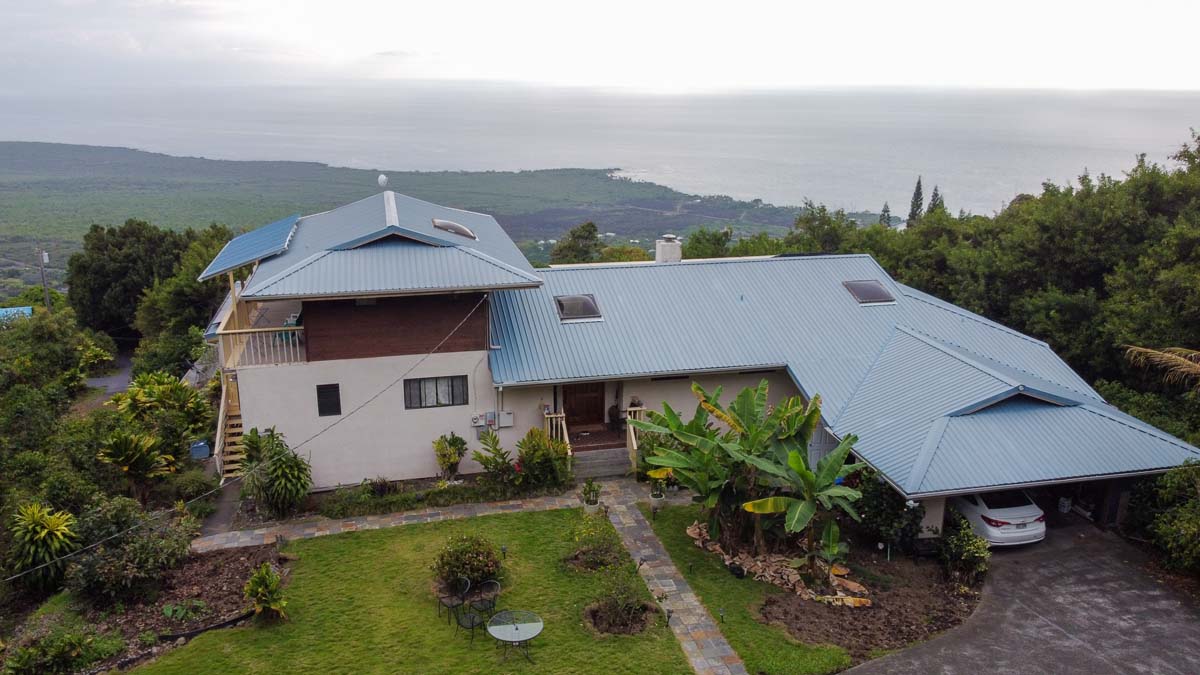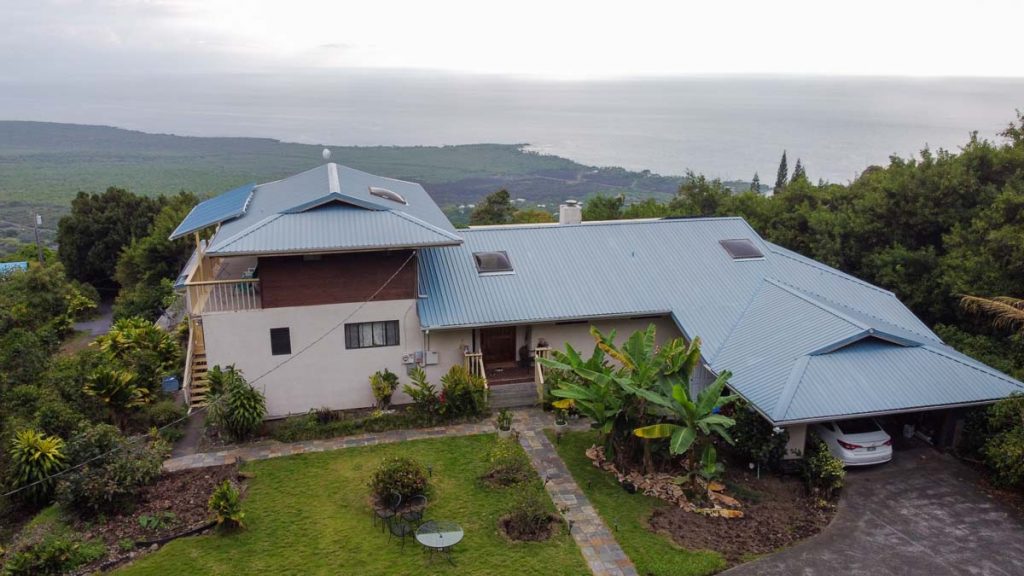 The name does justice to this Bed and Breakfast, but let us explain a little of why this B&B is your ideal destination. Located in Kona, Captain Cook, Hawaii, the Beautiful Edge of the World Bed and Breakfast is a comfortable homestead where you can take a load off and relax in the tropical environment.
The gorgeous B&B is completely surrounded by thick, green trees, so you're really in a secluded heaven. This is perfect for introverts or naturalists who prefer to keep their social circle small, so if you suffer from social anxiety, you know this is the place for you.
The B&B has comfortable rooms decorated with cozy furniture and soft bedding, giving it a relaxing vibe. The B&B is sustainable and eco-friendly; all food is organic and features locally-grown tropical ingredients. The B&B runs completely on solar panels, which works out fine because it's always pleasantly sunny. Guests love the B&B for its simplicity and sing the praises of being in an authentic Hawaiian setting.
Maui Eco Retreat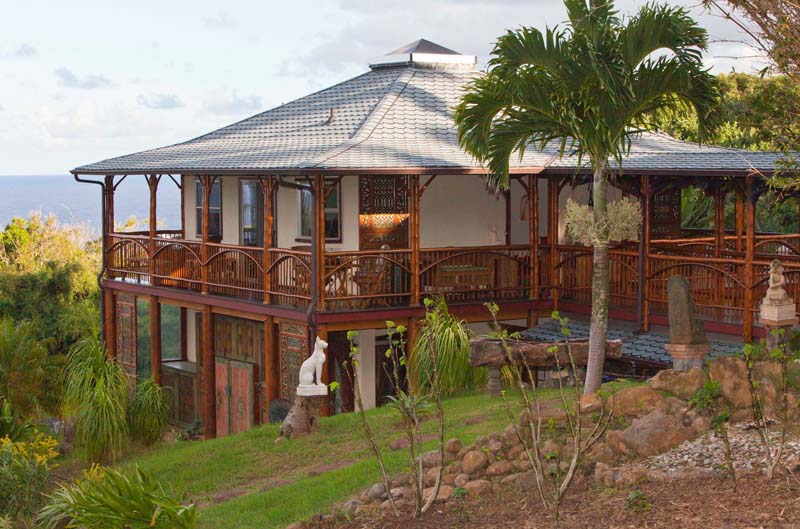 Maui Eco Retreat has been leading Hawaiian ecotourism since its founding in 1998, so you're safe to say that this retreat is experienced regarding sustainability. If you're done with the monotonous routine of life and want a refreshing change where you won't have to look at your phone every few moments, head over to this eco-retreat for an off-the-grid experience.
This is your chance to reconnect with nature and your soul; the eco-retreat sits at a soothing spot and offers lodges that either sit near the beach or stand near a waterfall and cliff; it's your choice! This eco-lodge is conveniently sustainable and uses clean and renewable power sources to run. It has its own organic garden where guests are served mouth-watering cuisine, and the retreat implements a strong 3R policy. It also contributes to ecotourism and partakes in conserving the community.
Rainforest Volcano Eco Cabin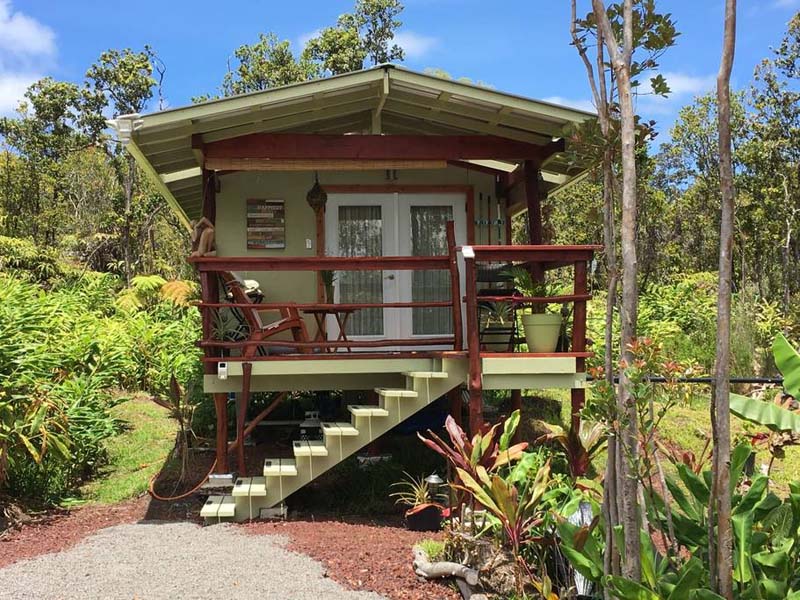 If you've always dreamt of spending your time in a cute cabin at a prime natural spot, then you must make way for the Rainforest Volcano Eco Cabin, which sits in a sectioned portion of the forest near Hawaii's volcanic OhiaLani Road.
Guests can choose between an eco-cabin or an eco-lodge to stay in. The eco-lodge is bigger and perfect for four adults or families. The room has a California king bed and a pull-out couch. The smaller eco-cabin hosts only two persons, making it the ideal place for honeymooners and couples. Both cabins/lodges are off-the-grid, running on solar power and using rainwater for consumption, so you will have a low ecological footprint. Guests can use organic ingredients for cooking and spend their days exploring the blissful location.
Volcano Eco Retreat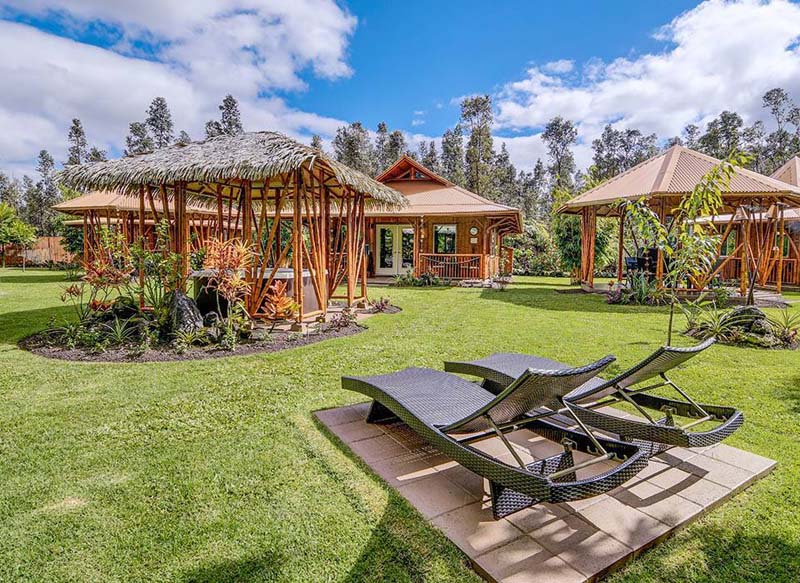 Heartcore boutique eco-hotels have been taking Hawaii by storm, and its Volcano Eco Retreat is Hawaii's very own green heaven. Located within Hawaii's ʻōhiʻa tree forest, the Volcano Eco Retreat perfectly matches nature through its subtle tones. This eco-lodge is built with wood and is perfect for anyone who's looking for a natural but luxurious tropical heaven.
Dubbed the 'tropical nirvana,' Volcano Eco Retreat offers guests gorgeous eco-cabins to stay at and dabbles with a rejuvenating aesthetic; it's perfect for anyone who's looking for a change. The eco-retreat is sustainable to the core; all cabins were constructed with sustainable building materials like LEED-certified bamboo and blend carefully with nature. There is a strict no-plastics policy, and the hotel minimizes water consumption by utilizing a rainwater collection system.
Located at a prime spot, the retreat has natural ventilation, but it's provided sustainably if you ever need electricity. All food is organic, and the retreat uses only biodegradable products.
Kula Lodge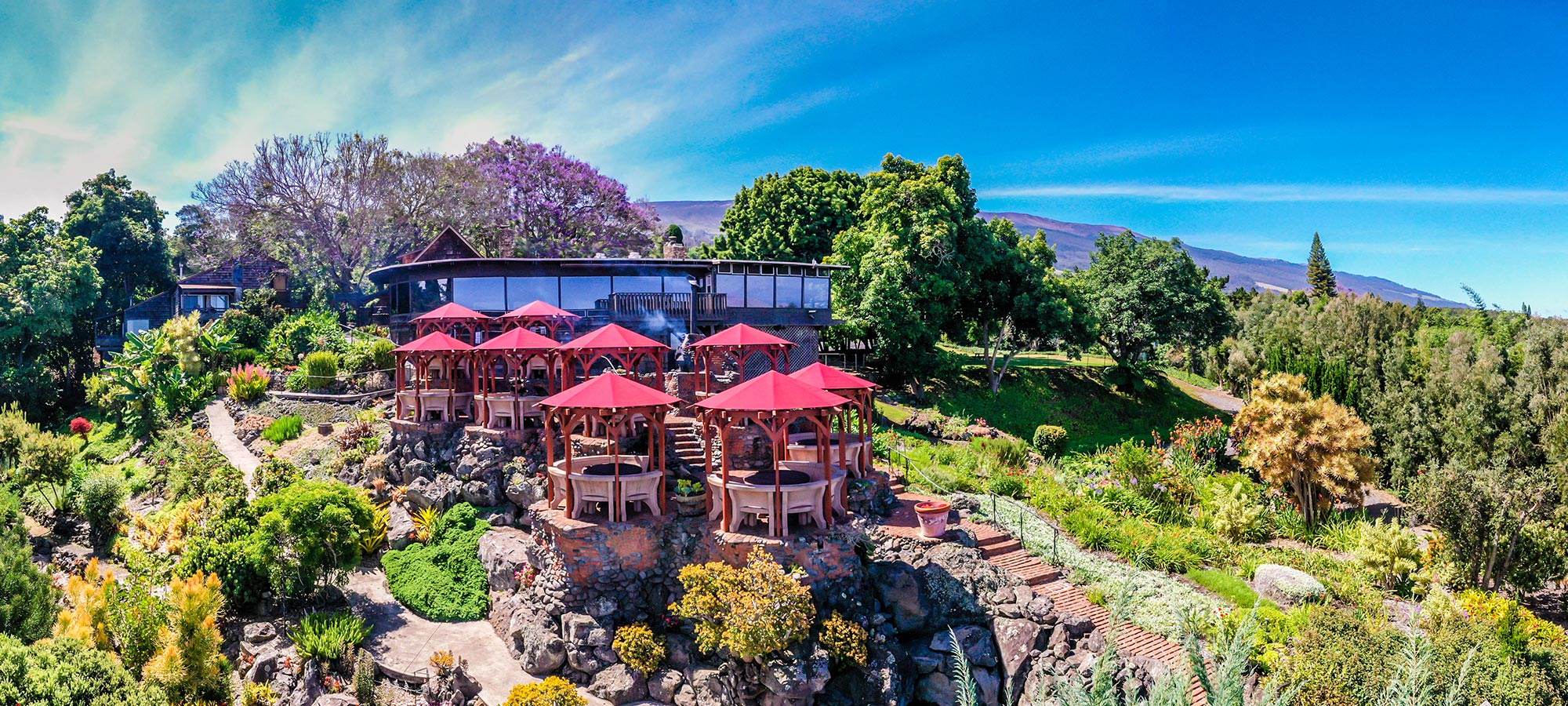 Kula Lodge is built atop a cliff in Hawaii and offers an authentic Polynesian experience. The residence has tranquil cottages close to the Haleakala National Park and Ulupalakua Winery. Visitors are welcome to host important outdoor events, including birthdays, bachelorette parties, and weddings at this beautiful property.
The eco-lodge is owned by Vojdani Family and has been repurposed to host multiple guests from around the world. Its Maui Restaurant and Bar serves authentic Polynesian food.
Ever since its opening to the public, the eco-lodge has moved to a greener experience and runs entirely on 100% renewable energy.
Hawaii Island Retreat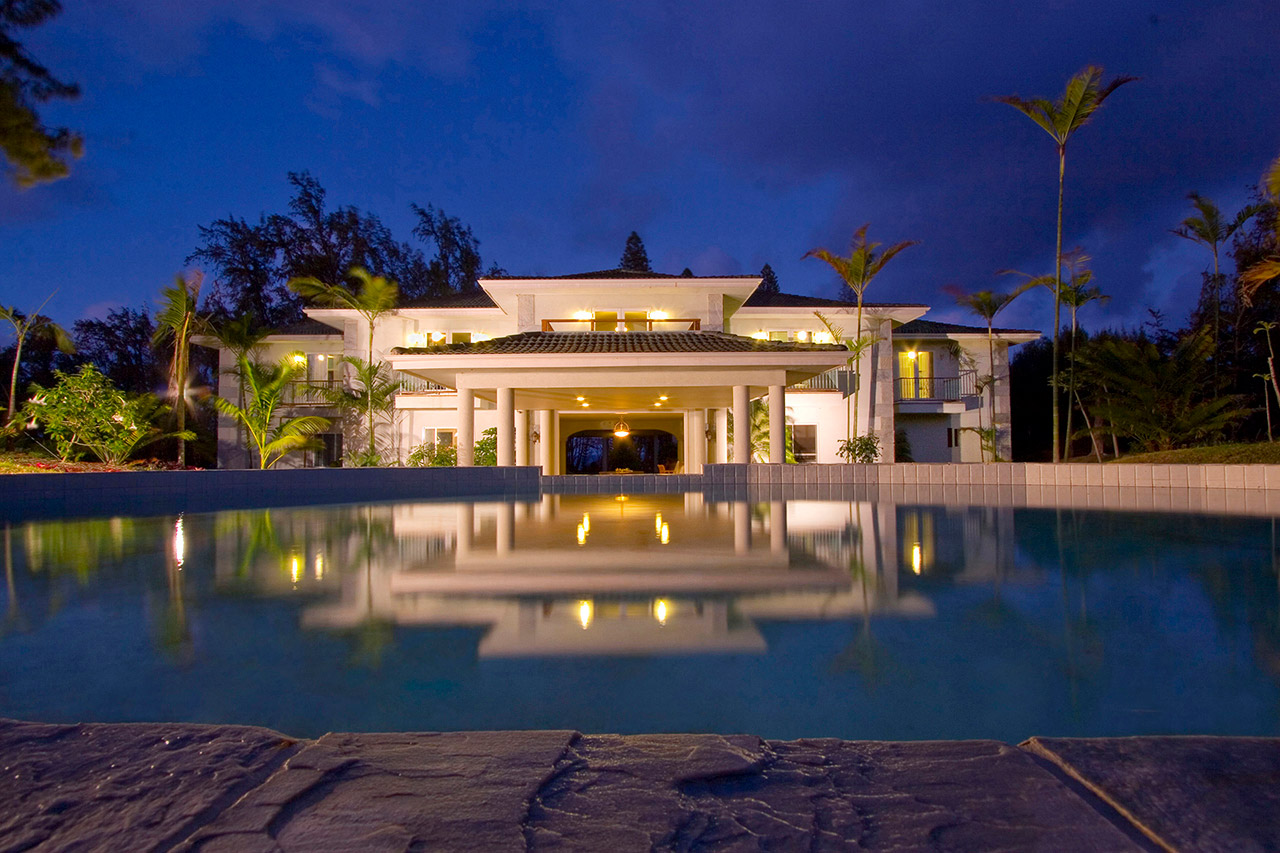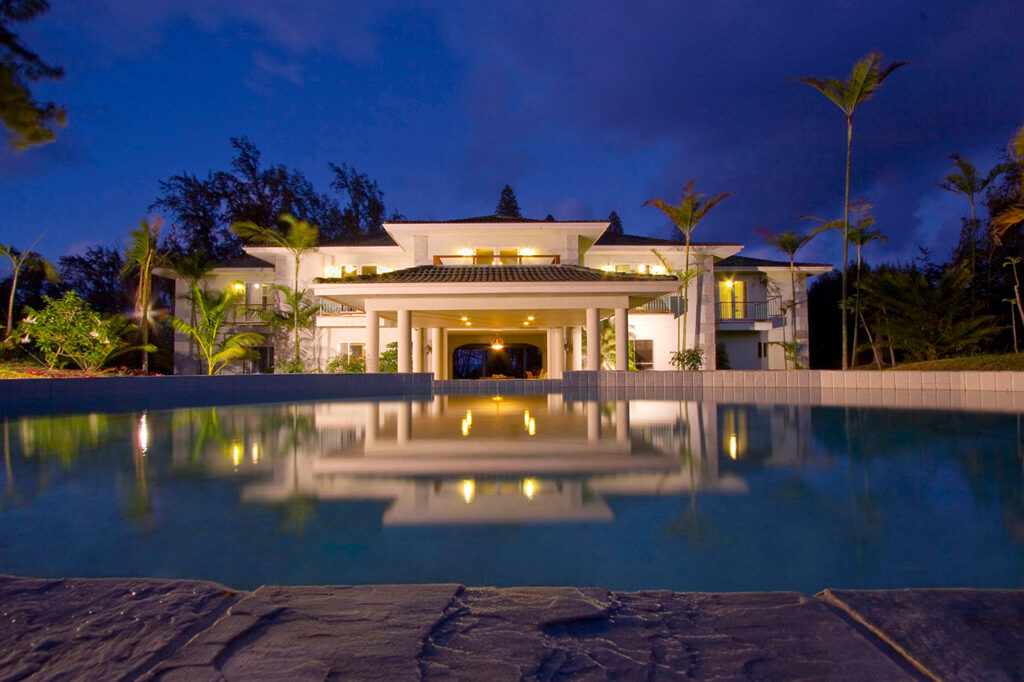 Offering a beautiful view of Hawaii's North Kohala coast, Ahu Pohaku Ho'Omaluhia, or Hawaii Island Retreat, is one of the area's finest eco-lodges.
The resort has wonderful rooms with large soaking tubs and free toiletries. Some rooms have private bathrooms with spa tubs, and some have terrace or garden views. An outdoor pool awaits guests, and the sun terrace is open for visitors hoping to get the trademark Hawaiian suntan. It also offers spa facilities and yoga classes. It has its own theater room. The resort also guides tourists to local activities like horse riding and snorkeling.
The resort uses 100% renewable energy. It majorly powers itself through solar panels and shares the weight with a windmill.
Lumeria Maui Eco-Retreat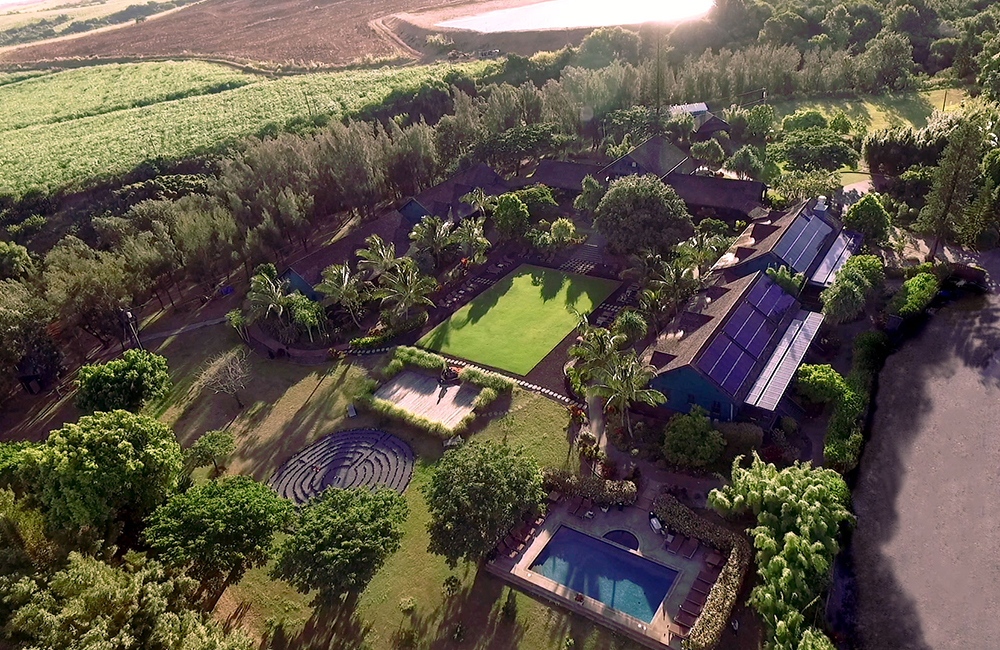 A quaint wellness retreat located in Maui, Hawaii, Lumeria eco retreat invites tourists to a luxurious stay filled with glamor, fun, and relaxation. Offering an authentic Polynesian escape from the world, Lumeria is an education retreat that specifically caters to exhausted students who just want a break.
The lodging offers rooms with ACs, mini-refrigerators, and fast WiFi, and youngsters can enroll in unique classes and relaxing activities to distract themselves. Lumeria specializes in wellness treatment, offering Lomi Lomi massages, craniosacral therapy, and reiki upliftment. Of course, dwellers can enjoy outdoor activities as well.
Lumeria is 100% powered by renewable energy and believes in sustainable living. It interacts with the local community and offers a unique outlook on Polynesian culture.
Dragonfly Ranch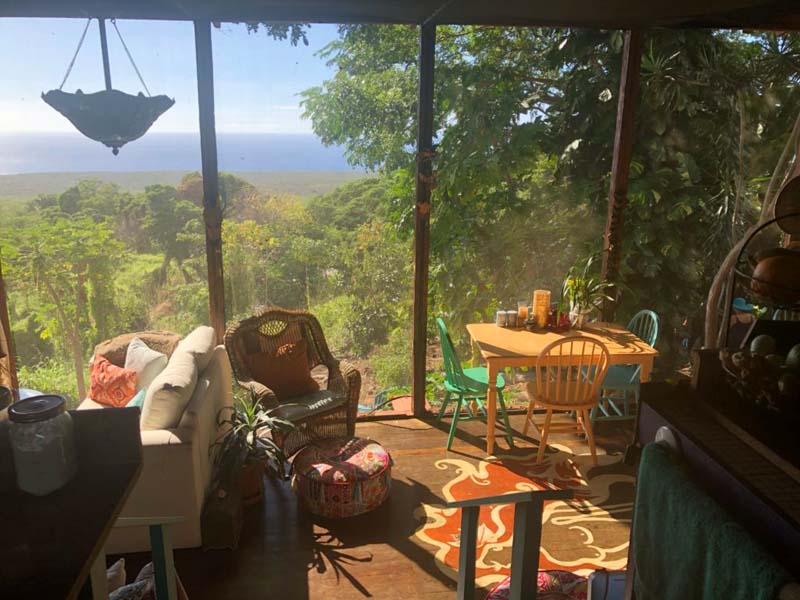 Dragonfly Ranch is the perfect place to go if you want to mix with nature and enjoy a peaceful and natural vacation. This eco-lodge is conveniently located a few minutes from Hawaii's best snorkeling spots and is the best place to stay if you're a marine enthusiast. From snorkeling with the dolphins to diving for the sea turtles and fish, it is also a stone's throw from coffee farms and whale-watching spots. Dragonfly Ranch has everything you could hope for.
This unique and chic B&B is beautiful and eco-friendly. The ranch is surrounded by lush green trees and well-versed with nature. Amazingly, this eco-friendly ranch is extremely stylish and sophisticated, so you're also getting a bit of luxury along the retreat. Of course, the ranch uses renewable energy to run and is strongly participating in ensuring that no harm comes to its ecology.
Hawaiian Retreat at Josanna's Organics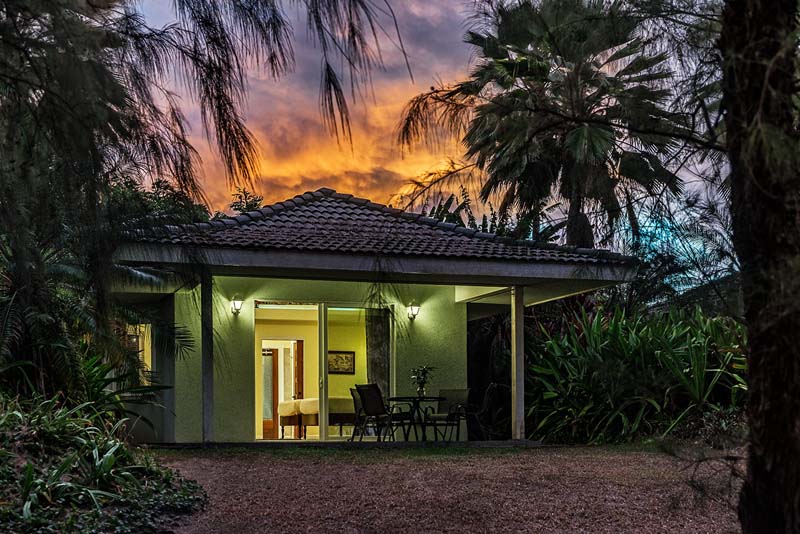 For anyone who wants to experience an authentic Hawaiian vacation, head to the Hawaiian Retreat at Josanna's Organics, where visitors get to live in a secluded section of Hawaii and become friendly with the tropical nature. The retreat features family-friendly lodgings with a spacious setting.
Folks who want to experience nature at an appropriate distance would love the main lodge. If you're not up for a stay at the spacious main lodge and want to go crazy, you can book the nature cottage one level ahead of the lodge. When it comes to mixing with nature, the cottage features an ecological design that is literally covered by nature. The farmhouse and candlelight cottage will be perfect for those here on romantic retreats.
Each room is decorated in natural tones that blend in with the island's tropical nature and pay homage to Hawaiian traditions. Because this retreat is so close to mother nature, it runs sustainably; all energy is provided by solar power and, if required, propane. Each unit facilitates a kitchen, so guests can choose to stay in and cook or eat out. Water consumption is kept to a minimum, and the retreat is next-door neighbors with Josanna's Organics, an organic farm.
Hawaiian Sanctuary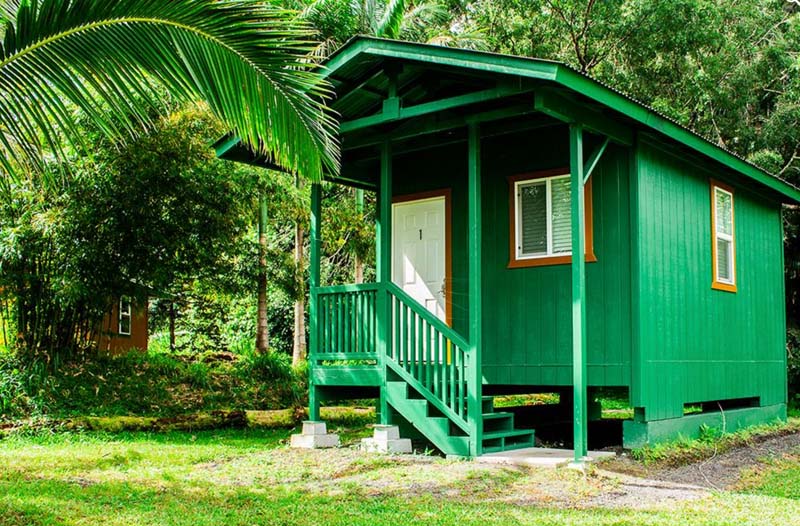 The name gives it away, folks; the Hawaiian Sanctuary is a paradise for naturalists who want to soak the Hawaiian sun, explore the island through various eco-tours during the day, and fall back on soft bedding at night.
You'll find the Hawaiian Sanctuary deep in the heart of the jungle of Hawaii, with a cleared pathway to make it easier to find. This eco-lodge is surprisingly upbeat and chic, with a modern style that compliments the Hawaiian heritage. The rooms are decorated in soft furniture and subtle tones, complementing mother nature perfectly.
It also has its own holistic spa and gym and hosts eco-friendly workshops and classes to help guests befriend nature. All food is organic, freshly prepared from locally-grown ingredients (you must try the retreat's complimentary morning breakfast), and embraces community living. Hawaiian Sanctuary practices sustainable principles: It provides water to the resort through a water catchment and utilizes solar energy to power the lodges. To enhance the growth of the forest, the retreat has a strong no-pesticides policy and does its best to give back to nature.
Lova Lava Land Eco Resort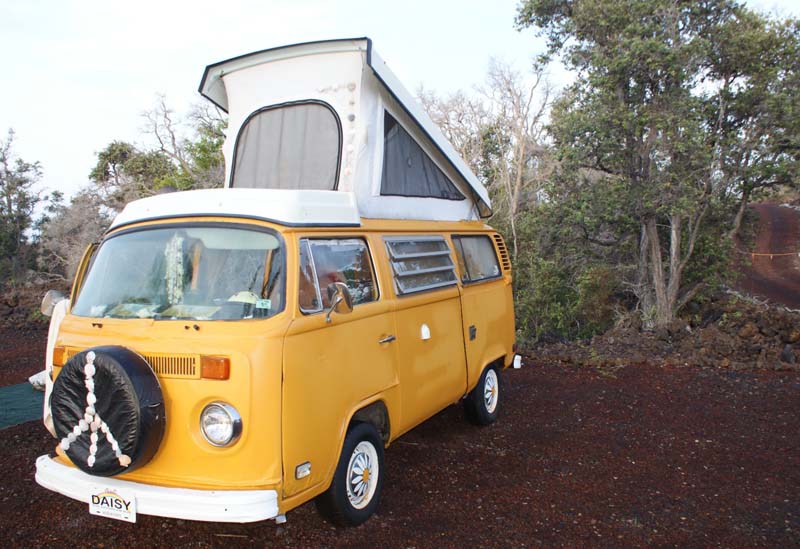 Short on budget? In love with nature? Cursing the absence of budget-friendly nature retreats? Worry no more and head to Lova Lava Land Eco Resort, a great Hawaiian vacation lodge that's eco-friendly and light on the pocket!
Lova Lava Land is the ideal place for hitchhikers and travelers who are backpacking across the state of Hawaii. If you're traveling in a camper, you'll find a comfortable parking site at this eco-retreat. For those without a camper, comfortable and eco-friendly yurts are available for booking. Each rental has a secluded area with either a hammock or a swing so that you can relax on your own. There is a kitchen available for cooking, where all ingredients are organic. So, if you can't head out to eat all the time, you're more than welcome to use the facility.
This creative eco-lodge is completely off-the-grid. There is no public water supply, so it uses a water catchment system to collect rainwater. All the property's electricity is powered through a photovoltaic solar system and a backup generator. The resort is looking for ways to power itself with wind, too. They frequently partake in composting and reducing consumption, something all guests are briefed on.
Hale Akua Garden Farm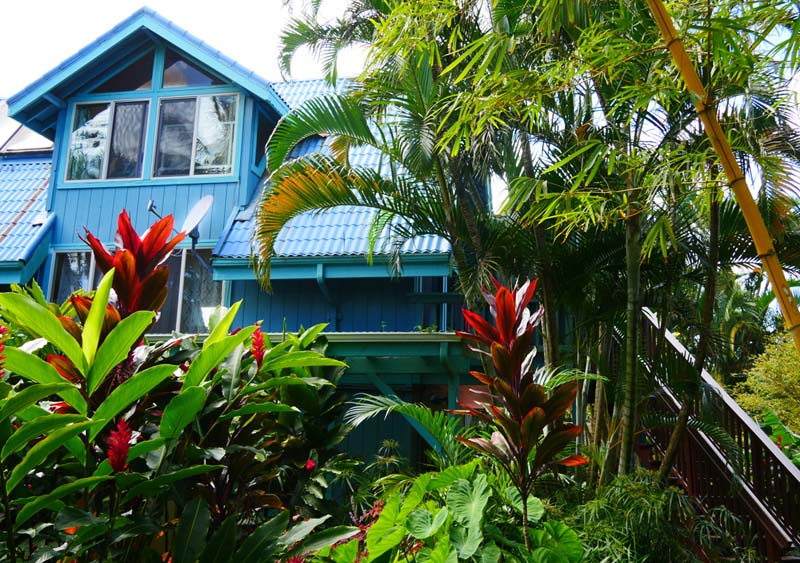 Make your way to the Hale Akua Garden Farm, an eco-retreat where you can truly blend with nature. Hale Akua has everything you could dream of, from taking farm tours and participating in organic farming programs to relaxing in a comfortable space near nature.
The eco-retreat offers private accommodation with luxurious rooms, a fancy pool and deck, and a fully-equipped kitchen facility…you'll find it hard to believe that this retreat is completely eco-friendly. It runs on renewable energy and has its own waste management system. It encourages farming practices and conserving energy and water, so you are in a luxurious spot with no carbon footprint.
The Inn at Kulaniapia Falls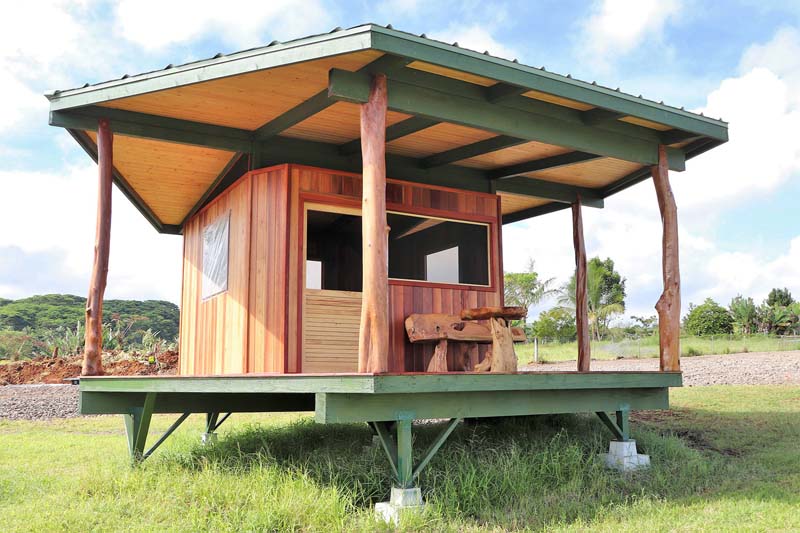 Imagine staying at a serene location, steps away from a spectacular waterfall that pools to form a gorgeous blue shade. If you've always wanted to experience such rustic luxury, then you'll love The Inn. This eco-lodge is just a stone's throw from the Kulaniapia Falls.
It is completely off-the-grid. It runs on renewable energy and practices sustainable methods for food production. Your eco-cabins look toward the ocean and come along a fully functional farm. There are shared bathrooms, showers, and a kitchen in the barn. Each cabin is custom-built from wood and has a queen-sized bed and a children's cot so that you can enjoy the retreat with your family.
BROWSE THROUGH our directory for the most sustainable eco-lodges around the world if you want to experience something unique, authentic, and exciting.
Explore the best eco-lodges in other regions