10 Eco Lodges Run By Indigenous Tribes
In an era marked by a growing commitment to sustainable travel, eco-lodges have emerged as sanctuaries for conscientious adventurers. Beyond their eco-friendly practices, these lodges offer an opportunity to immerse in indigenous cultures, support their heritage, and absorb their profound wisdom. They enable you to step foot on sacred lands and learn about their legacy.
This blog post invites you on a global expedition spanning Australia, Ecuador, Guyana, Canada, New Zealand, and South Africa, each boasting awe-inspiring landscapes and eco-friendly accommodations within indigenous tourism.
What are eco-lodges?
Eco-lodges are accommodations in undisturbed, remote natural areas where both construction and operation have the lowest impact possible on the environment. They are not only part of the local community, but they are active participants in protecting nature and culturally sensitive areas.
Indigenous Eco-lodges
Here is a map to see where these ten eco-lodges are located:
Kapawi Eco Lodge, Ecuador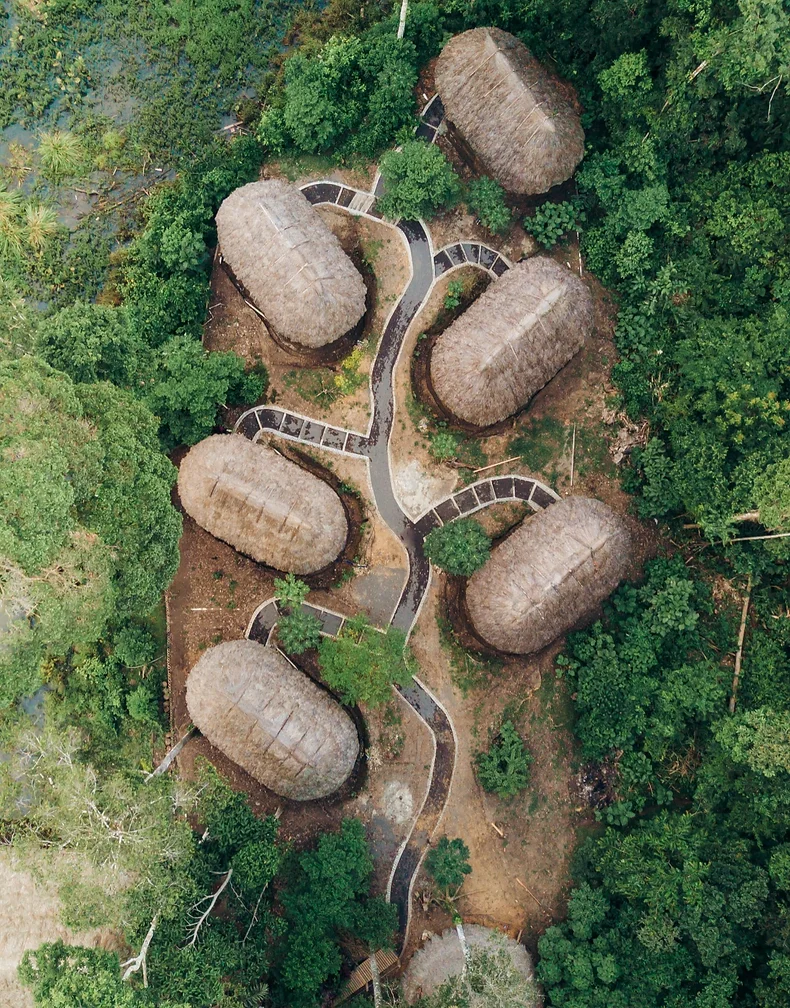 One of the world's most blissful indigenous destinations lies in the heart of the Ecuadorian Amazon Rainforest. The Kapawi is an award-winning ecotourism lodge that invites guests to a relaxing and hypnotic glimpse into the life of the Achuar people.
This indigenous ecotourism destination truly speaks to one's soul, but coupled with the chirping of birds and gurgling of the Kapawi River waterfall, it becomes heaven on earth.
The Kapawi invites guests to participate in traditional ceremonies held by the Achuar people and even has an onsite museum that provides an extensive outlook on their intriguing practices and traditions.
Napo Wildlife Reserve, Ecuador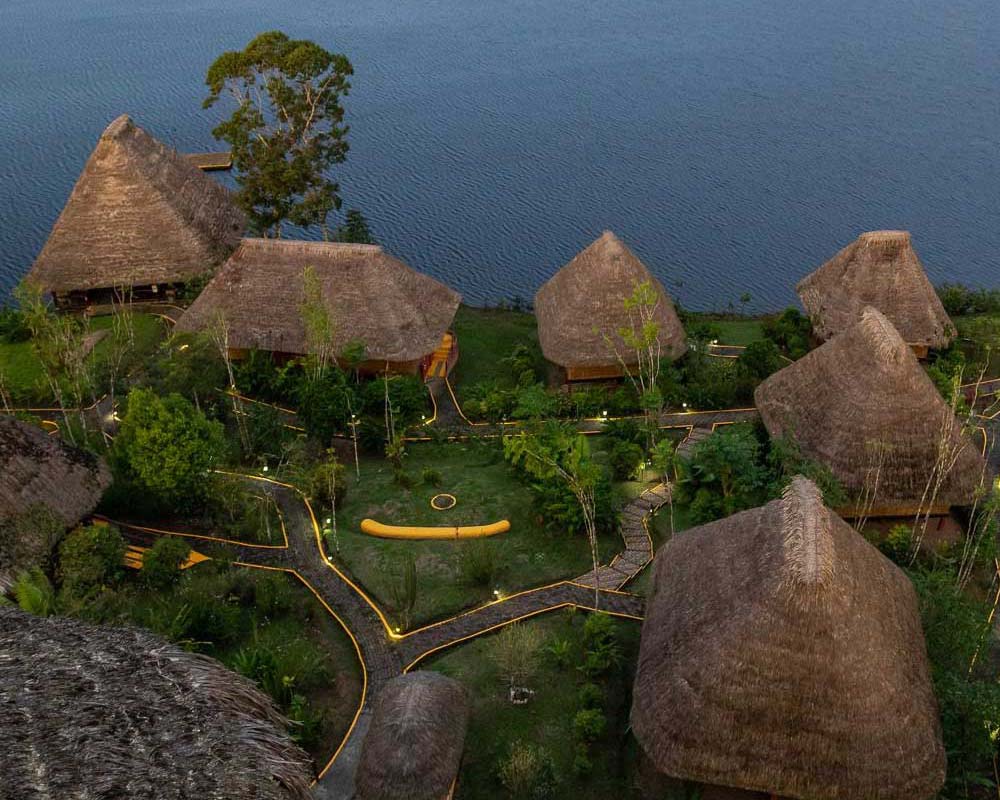 Covered by the blissful shade of the Ecuador-Amazon rainforest, Napo Wildlife Reserve is a spot that caters to naturalists and history lovers. It is just one of the many eco-lodges in Ecuador, but certainly a special one.
Run by the Napo Runa people, this sustainable destination is a way for guests to become one with nature while learning all about the natives. The indigenous tourism offered here truly has no match; guests can partake in traditional ceremonies, enjoy storytelling by indigenous leaders under the starry sky, or make a trip to the local museum to learn more.
The resort also offers guided tours of the rainforest and animal and bird-watching tours, making it the perfect destination for animal lovers.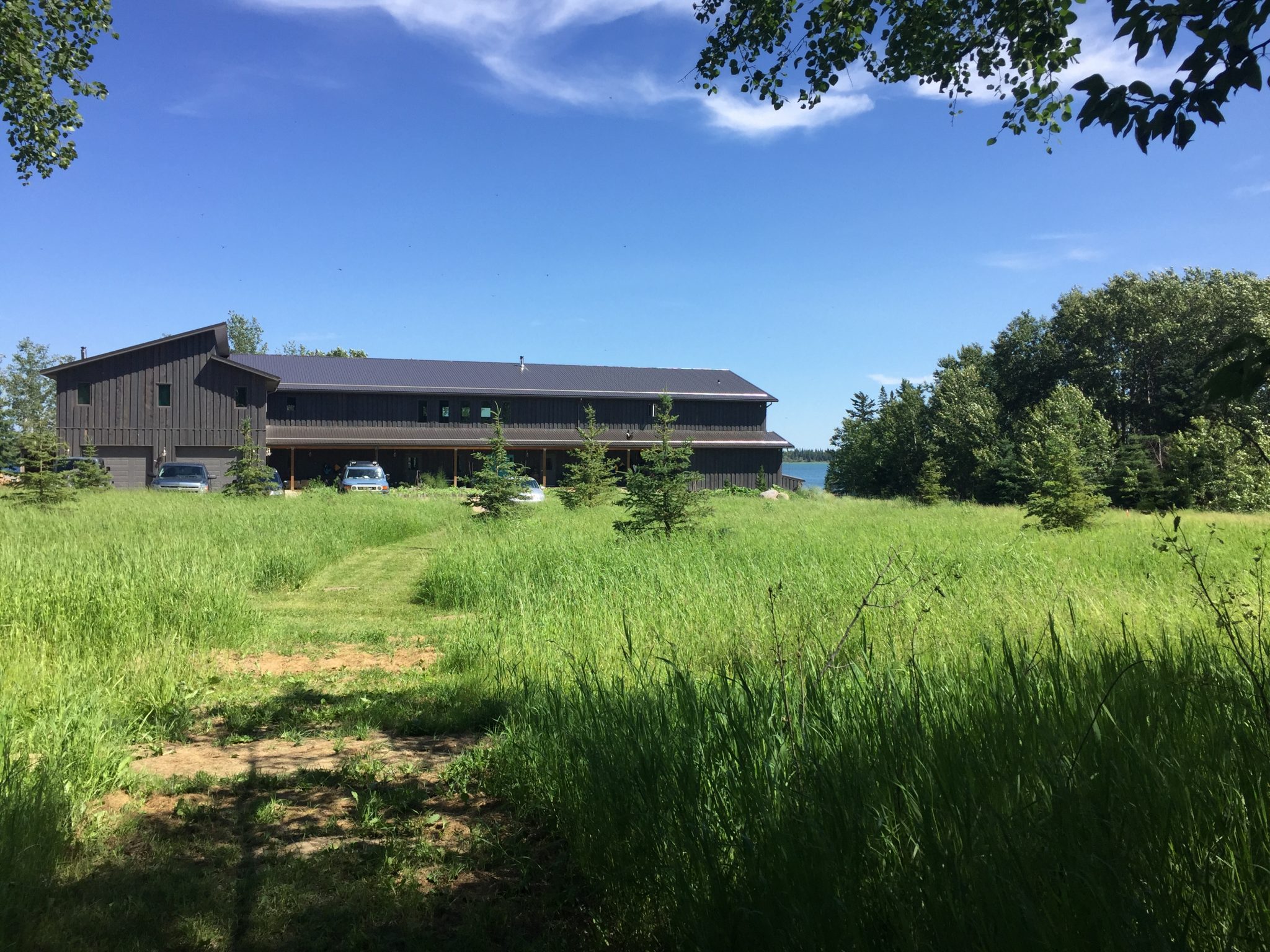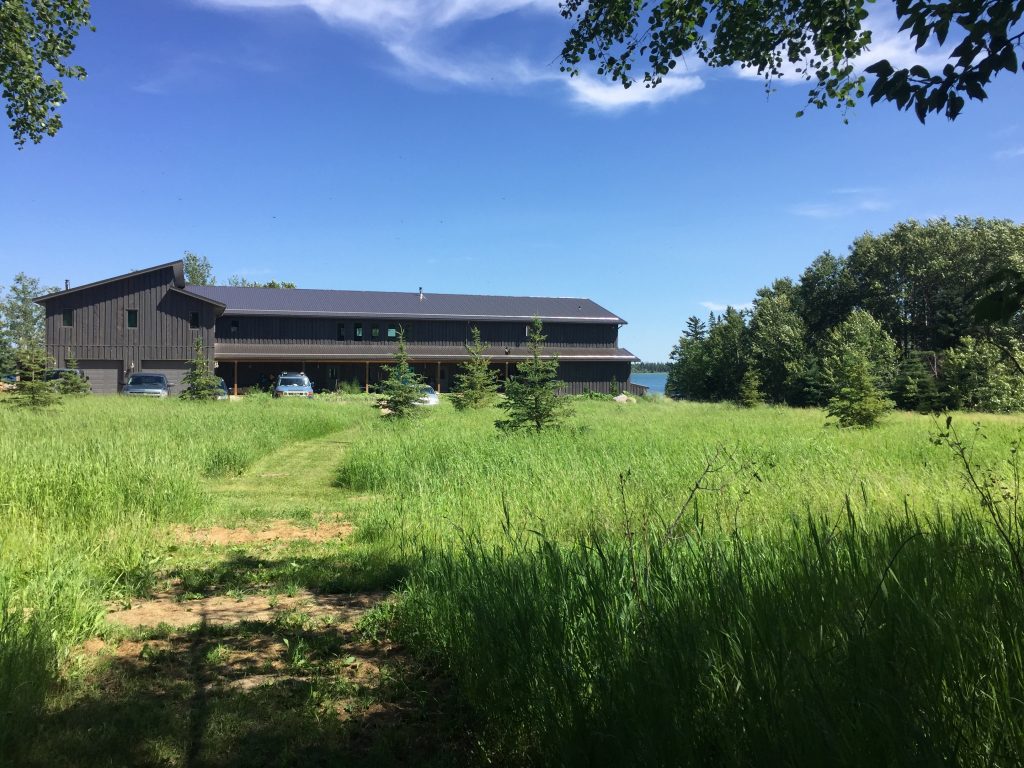 Hidden within the tall trees of the Meadow Lake Provincial Park in Saskatchewan, Water's Edge Ecolodge is a stunning destination owned and operated by the Waterhen Lake First Nations.
The resort offers opulent eco-lodges, one of which even caters to disabled folks. The resort also offers cottages that are available to rent seasonally.
At the ecolodge, First Nations elders host informational tours and occasional traditional ceremonies open to all guests. People staying at the ecolodge can also head to the local library, which provides an extensive account of the resort's history. The First Nations tourism here is truly one-of-a-kind.
Haida House, Canada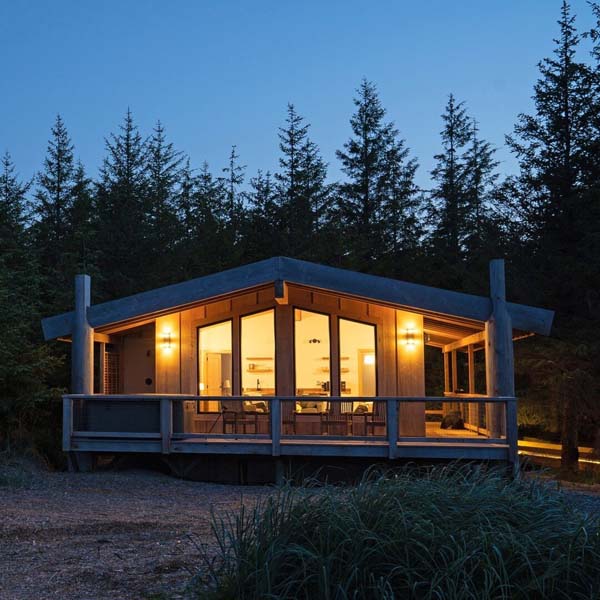 Another stellar destination offering an extraordinary First Nations tourism experience, Haida House in Haida Gwaii, British Columbia, Canada, is a dreamy adventure waiting to happen.
The resort offers B&B style accommodation but also provides luxurious private cabins and lodge rooms, so it's one of the few all-inclusive indigenous destinations in the area.
Haida House is a prime spot for those seeking to learn more about the First Nations; guided tours of the Haida villages and totem poles are among the most popular experiences. But guests are welcome to try their hand at fishing, canoeing, kayaking, and guided wildlife tours.
Nemiah Valley Lodge, Canada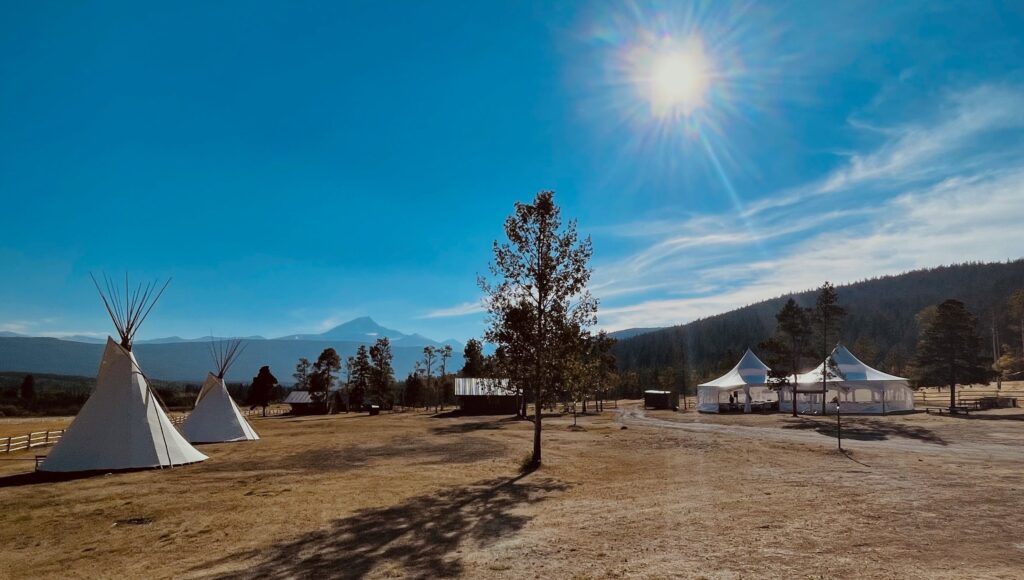 An off-the-grid resort situated against the stunning backdrop of Chilcotin in British Columbia, the Nemiah Valley Lodge offers an all-inclusive wellness experience that truly encapsulates the spirit of First Nation tourism. Owned by the Xeni Gwet'in of the Tsilhqot'in Nation, the lodge is basically an amalgamation of luxury, modernity, and indigenous ecotourism.
Offering relaxing modern cabins and teepees equipped with the finest amenities, the lodge manages to balance luxury and sustainability and is determined to provide guests with the best of both worlds.
It offers guided tours for guests eager to learn about the traditions and cultures of the native indigenous tribes.
Klahoose Wilderness Resort, Canada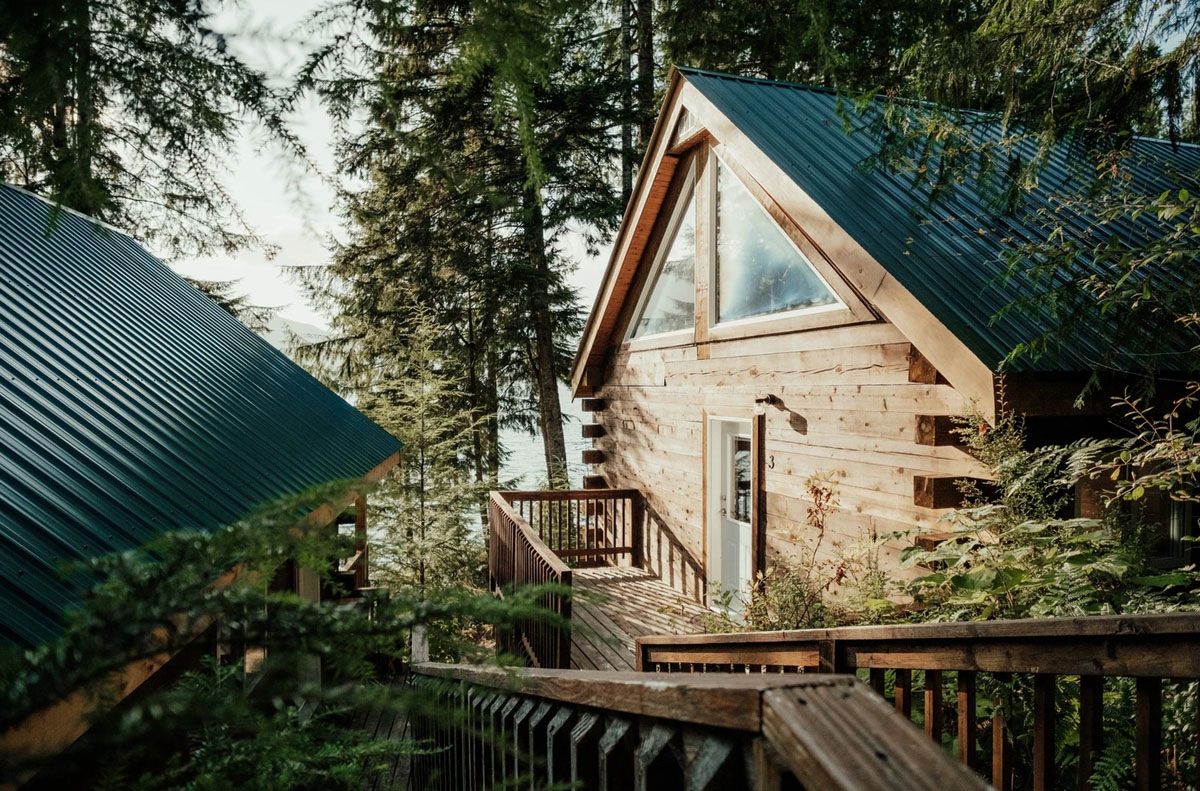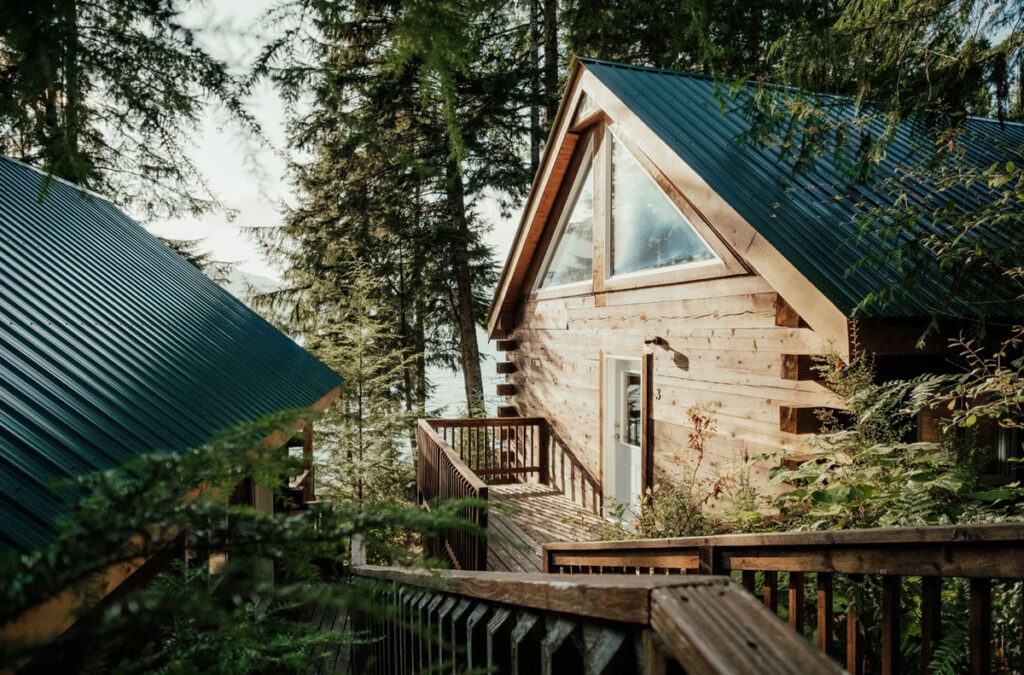 A two-hour float plane ride from Vancouver transports you to the serene setting of Desolation Sound, where the Klahoose Resort awaits. Klahoose offers guests the opportunity to explore the stunning culture of Homalco Nations and the Tla'amin, making it one of a kind, even when it comes to First Nations tourism.
The resort is completely off-the-grid and practices sustainability. It offers lodge rooms and cabins, all adorned with style but closely resembling the secluded spot.
The resort offers an immersive experience where guests can interact with Mother Nature and learn about the indigenous tribes through guided excursions or participate in bear viewing or whale watching to get closer to nature.
Bulungula Lodge, South Africa
Imagine staring at a sky filled with billions of sparkling stars from the comfort of your bed. Perhaps a bit too dreamy, but that's exactly what Xhosa's Bulungula Lodge is all about. Run by the local Nqileni village, the Bulungula Lodge invites guests to experience the marvels of mother nature like never before. As guests connect with Earth, the lodge's commitment to indigenous ecotourism provides them with an experience one can call ethereal.
Offering detailed Xhosa culture tours, fishing, and a variety of activities catered to provide satisfaction, the lodge offers glorious community-based ecotourism that leaves no boxes unchecked.
Wilpena Pound Resort, Australia
Snuggling the Flinders Ranges in Adnyamathanha County in Australia, Wilpena Pound Resort offers an unparalleled experience of aboriginal tourism. Spread across the rugged terrains of the outback, the resort offers glamping tents, campgrounds, and resort rooms. 
The resort pays homage to its aboriginal roots and offers an experience that stays true to the UNESCO World Heritage Site. While Wilpena Pound offers exclusive learning tours about the Adnyamathanha, it also embraces the rowdy nature of Australia and offers adrenaline-filled activities like hiking, mountain biking, bushwalking, and scenic flights.
If that wasn't all, this sustainable destination even offers didgeridoo performances to entertain guests.
Rewa Ecolodge, Guyana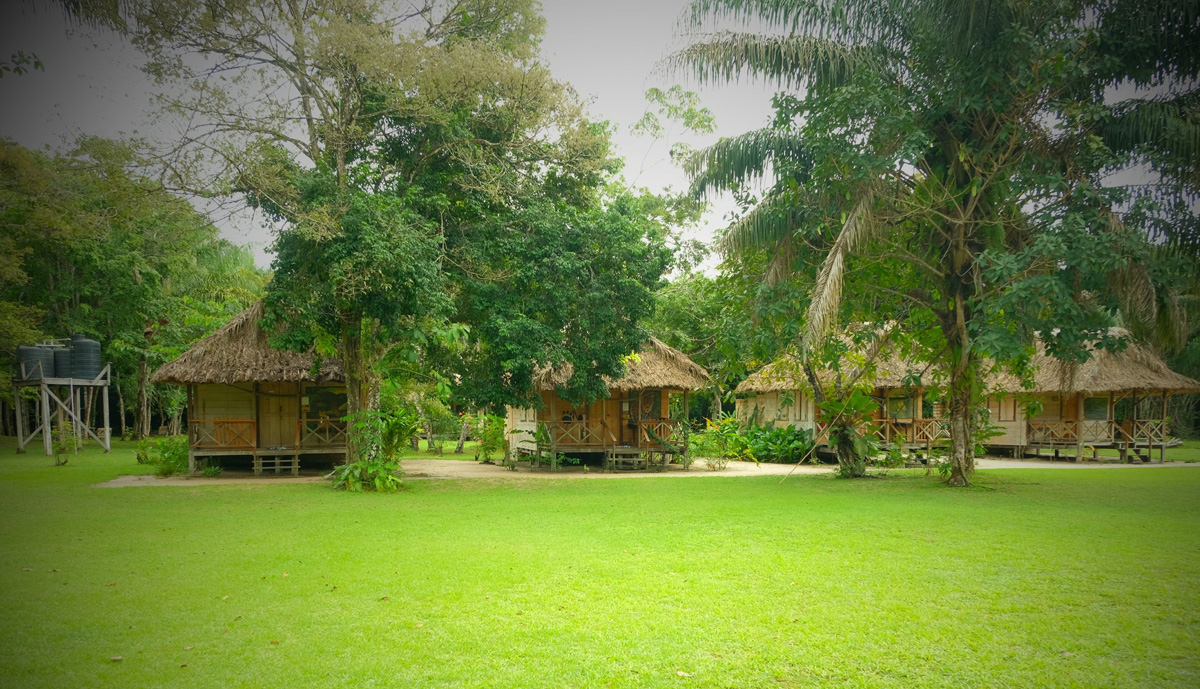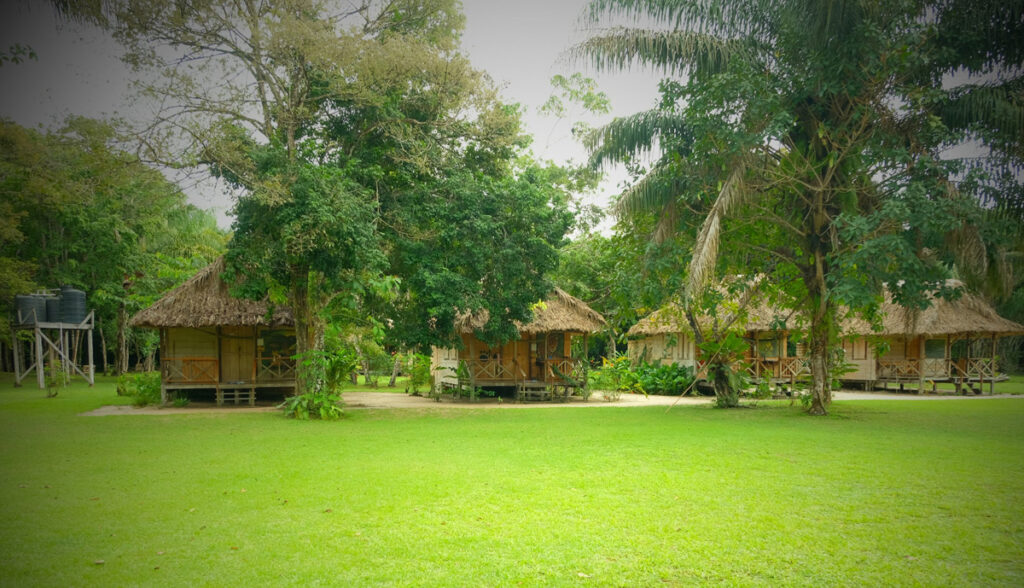 One of South America's most stunning indigenous destinations, Rewa Ecolodge is like a trip to the heavens. Perched onto the confluence of Rewa and Rupununi Rivers, the eco-lodge provides a panoramic view that truly brings you closer to mother nature.
Built with sustainable and solar-powered materials, Rewa Ecolodge truly commits to the role and supports local businesses. But let's talk about how this community-based tourist destination enriches people's hearts and souls. The resort offers an extensive insight into the culture of the numerous indigenous groups that reside there by hosting inclusive indigenous ecotourism activities.
Owhaoko, New Zealand
Taking off-the-grid literally, Owhaoko is only accessible by helicopter, making it one of the most secluded indigenous destinations you'll find. Nestled between the Kaimanawa and Kaweka forests in New Zealand, Owhaoko is a charitable trust that preserves the culture of the Maori that first settled there.
Owhaoko's indigenous ecotourism is unmatched; the mountain cabin is built with sustainable materials, uses water filtration and solar systems, and practices general sustainability.
It offers guests the chance to disconnect from life and enjoy simple activities like bird-watching, fishing, and hiking, but also introduces them to the indigenous culture that inspired the peaceful retreat. 
More eco-lodges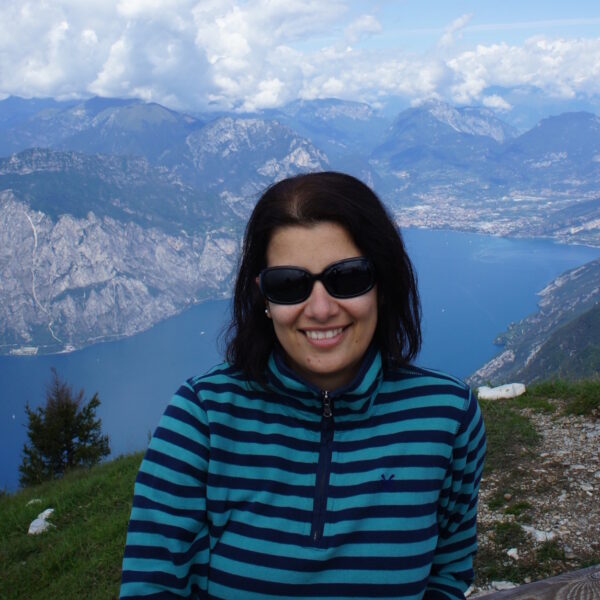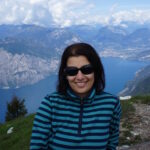 Emese Maczko is a travel blogger behind Eco Lodges Anywhere. Having explored several destinations around Europe, the US, Indonesia, and Australia, and resided in Germany, the United Kingdom, and Luxembourg, Emese possesses a keen understanding of diverse cultures and an appreciation for the beauty of each destination she visits. She advocates for sustainable travel and ecotourism.