6 Most Sustainable Eco Lodges in Montana
Montana offers breathtaking eco-lodges, from cozy cabins powered by renewable energy sources to wilderness retreats designed to harmonize with their surroundings. Explore Glacier National Park, Yellowstone, and the Bob Marshall Wilderness Complex while staying in eco-friendly getaways with sustainable initiatives and distinctive features. Whether you're an outdoor enthusiast or a nature lover, these lodges are a source of inspiration for a more responsible way of experiencing the Big Sky Country.
What are eco-lodges?
Eco-lodges are accommodations in undisturbed, remote natural areas where both construction and operation have the lowest impact possible on the environment. They are not only part of the local community, but they are active participants in protecting nature and culturally sensitive areas.
BROWSE THROUGH our directory for the most sustainable eco-lodges worldwide to experience something unique, authentic, and exciting.
Montana Eco-lodges
Here is a map to see where these six eco-lodges are located:
Huntley Lodge at Big Sky Resort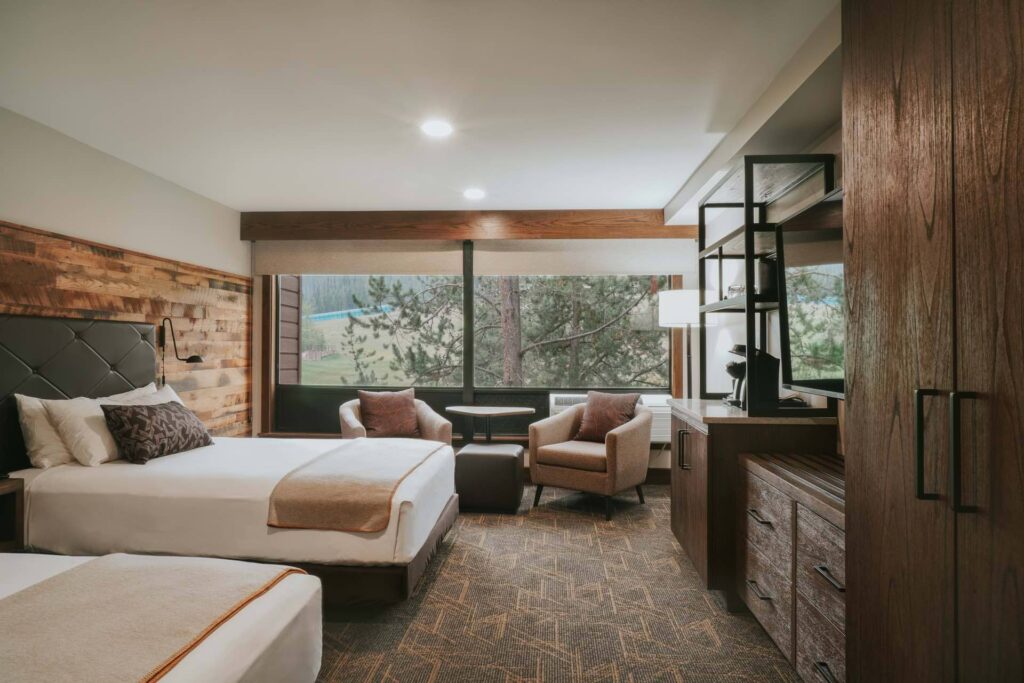 Located in one of Montana's most prized spots, Huntley Lodge at Big Sky is a relaxing abode for thrill-seekers and adventurers. Those seeking to ride down the snowy hills can call it a day and head to the lodge for a soothing cup of hot chocolate or clamber into the bed for a relaxing sleep.
The lodge offers contemporary-style bedrooms furnished with comfortable furniture to enhance the relaxing vibe. An onsite spa is available for booking, but guests can also socialize in a communal area. The lodge's fine-class restaurant offers a picturesque view of the mountain over delightful apres ski drinks. There is even a tennis court and fitness center.
Huntley Lodge functions on 100% renewable energy and demonstrates sustainable tourism.
Under Canvas – West Yellowstone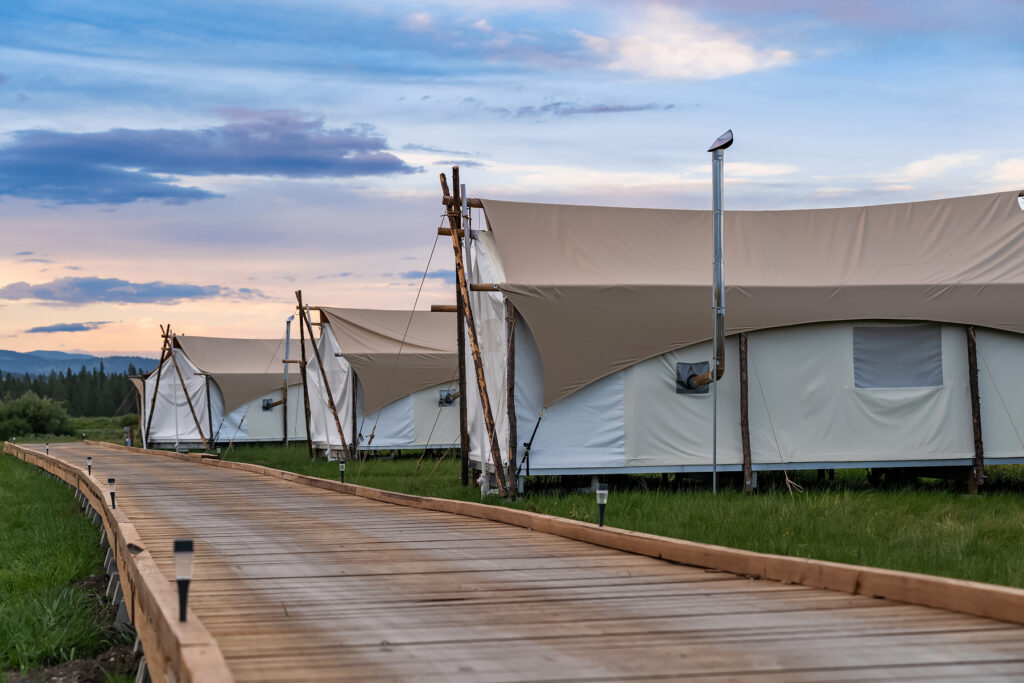 Located 10 minutes from the western entrance of Yellowstone National Park in Montana, Yellowstone Under Canvas is an exciting place for park dwellers.
The canvas tents are purposely simple to match the environment and give guests the full experience of Montana outdoors. However, they each feature wooden floors and raised beds to keep away from creepy crawlies. All tents come with private bathrooms, too. Despite being situated at the foot of the national park, Under Canvas offers housekeeping and adventure concierges to keep guests satisfied. Complimentary outdoor and camp activities entertain guests.
The campsite is pet-friendly. It runs on rechargeable USB batteries and redirects water flow to conserve energy.
The Ranch at Rock Creek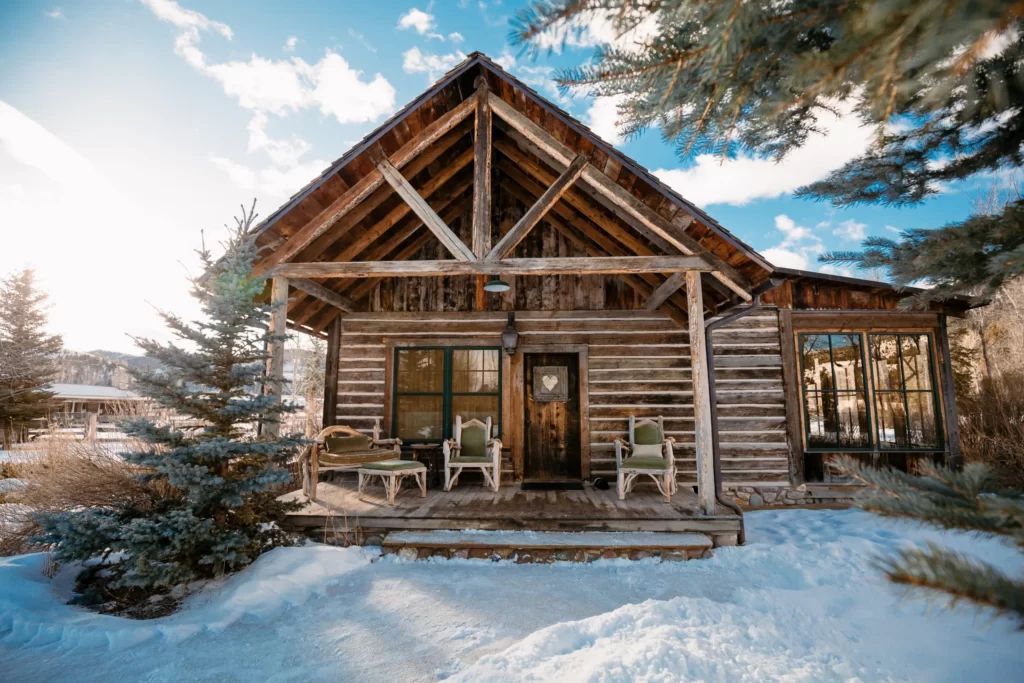 A 10-mile expanse along the rugged wilderness of Montana, the Ranch at Rock Creek sits just beyond Philipsburg, one of Montana's prized historic towns.
Those wanting to explore Montana's raw charm can head to the homestead barn, where glimpses of its 19th-century history can still be witnessed. Those seeking a more refined experience can choose between private homes and cabins. There are also glamping huts for guests who want the best of both worlds.
The Ranch at Rock Creek is all-inclusive; it offers diet-friendly dining options, provides leveled ground for private walkers and comfort bikes, and even offers airport transport.
The Ranch at Rock Creek encourages walking and on-property biking to reduce traffic and offers solar-powered walkways. It locally sources its produce and uses low-energy LED lights throughout the resort.
Paws Up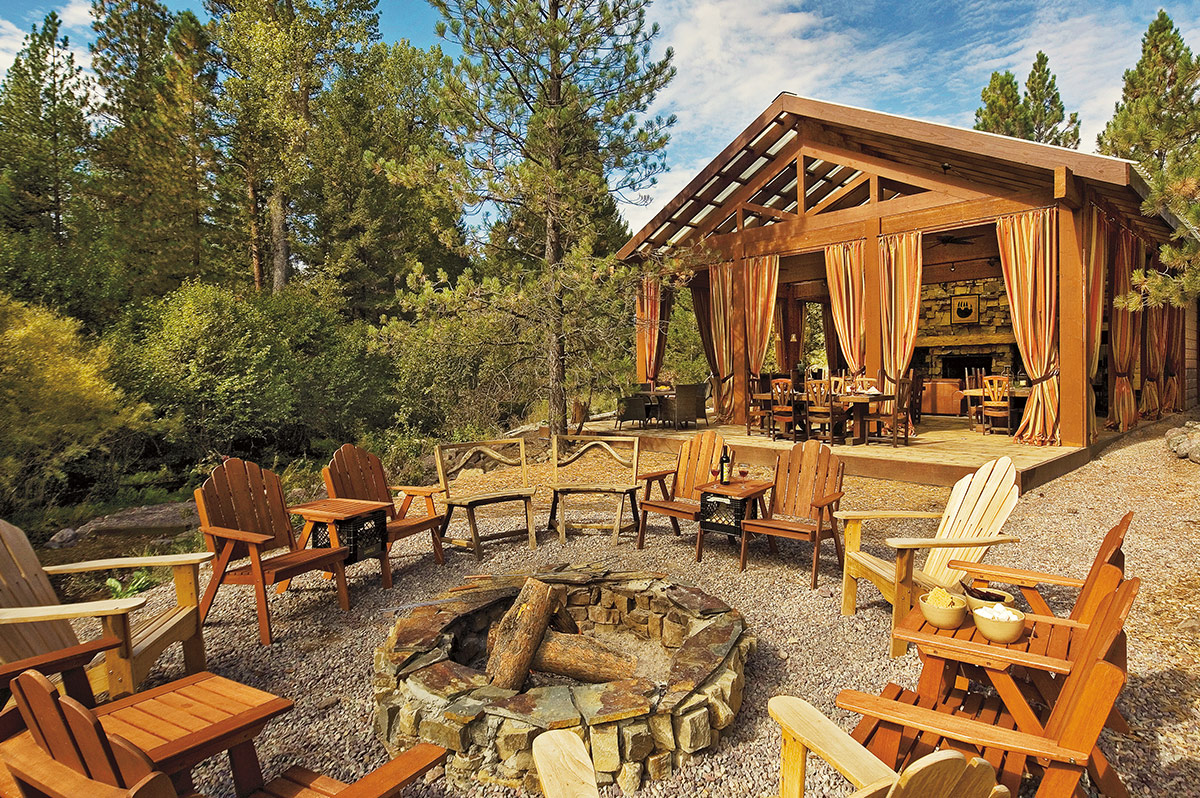 Paws Up is one of Montana's most unique glamping getaways because it is not short on options. Guests can stay at the luxurious glamping houses or camp in cabins and huts. The luxury homes can house big families, including a ranch house and treehouse.
There is an extensive spa system for guests at Paws Up with massage treatments, yoga classes, fitness rooms, and a special winter-only spa. Guests can partake in entertaining activities like horseback riding, fly fishing, hiking, climbing, and trail adventures.
Paws Up is moving toward a sustainable future by using sustainable products and practicing catch-and-release fishing, water conservation, and low-energy fixtures.
The Green O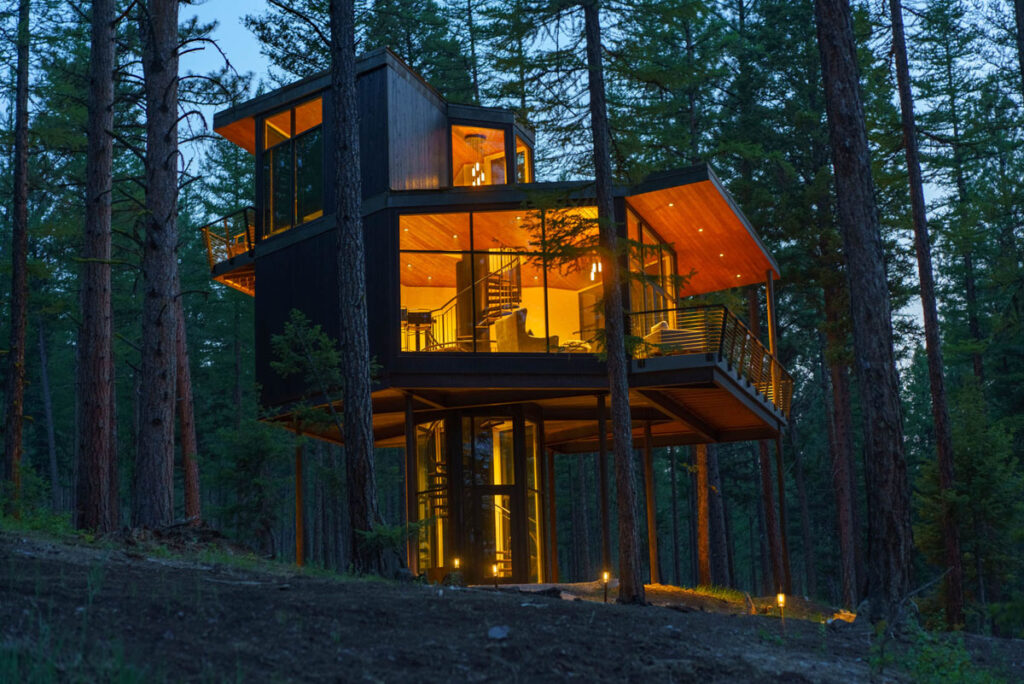 The Green O is a hidden gem on the southern edge of Montana's vast Paws Up Ranch. This secluded retreat offers 12 treehouse accommodations nestled in a pine forest, providing ultimate privacy and a deep connection to nature. The Social Haus is in the center, featuring large windows merging indoor and outdoor spaces, with a bar, lounge, dining area, and open kitchen. The resort has breathtaking views, thrilling outdoor activities, and exquisite dining. The ranch's history traces back to Paul Greenough, who branded his sheep with a green "O."
Wander Camp Glacier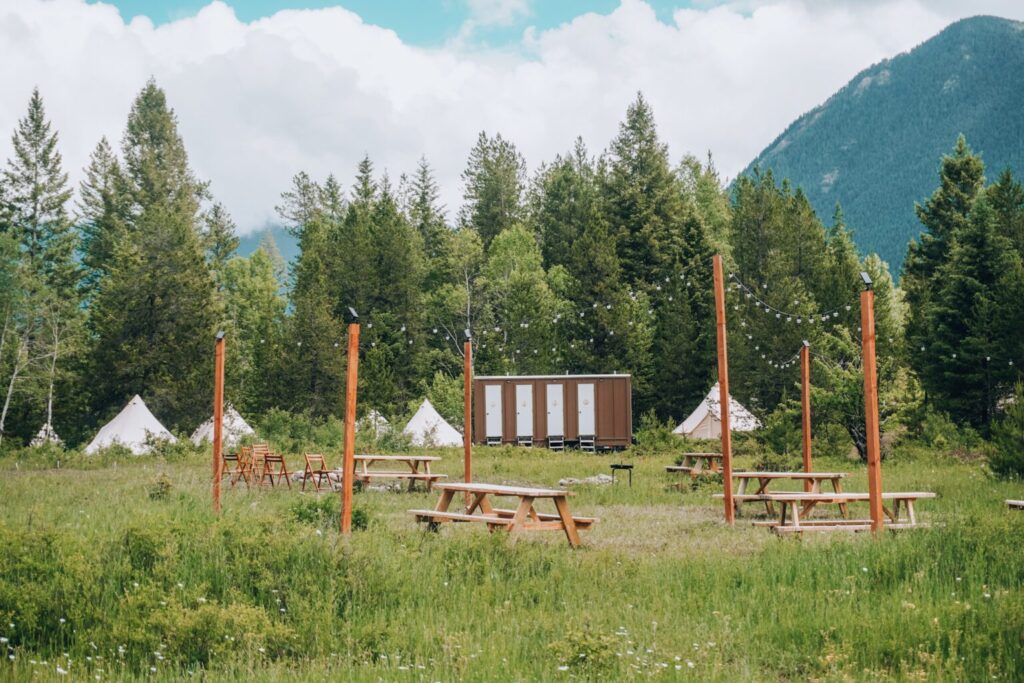 A sibling of the glamping resort in Montana, this site chooses to unfold within the shades of 40 acres of pine trees near Glacier National Park. Although the glamping site is completely surrounded by trees, it doesn't shy away from luxury.
The glamping pods embrace nature with their simplistic and immersive design but are furnished with luxurious bedding and private bathrooms. Separate sleepers are also available for bigger parties. Each glamping tent is paired with a private bathroom.
Wander Camp is solar-powered and demonstrates a low-energy lifestyle.
BROWSE THROUGH our directory for the most sustainable eco-lodges around the world if you want to experience something unique, authentic, and exciting.