13 Most Sustainable Eco-Lodges in Portugal
Portugal is an extraordinary country with popular tourist destinations like the Algarve, Azores, and of course Madeira. From tipi villages to quirky treehouses, there is a wide variety of unique eco-lodges in this beautiful part of Europe. Each accommodation on this list has been carefully hand-picked and researched, so you know they're the most sustainable eco-lodges in Portugal!
What are eco-lodges?
Eco-lodges are accommodations in undisturbed, remote natural areas where both construction and operation have the lowest impact possible on the environment. They are not only part of the local community, but they are active participants in protecting nature and culturally sensitive areas.
BROWSE THROUGH our directory for the most sustainable eco-lodges worldwide to experience something unique, authentic, and exciting.
Portugal Eco-Lodges
Here is a map to see where these 13 eco-lodges are located:
Areias do Seixo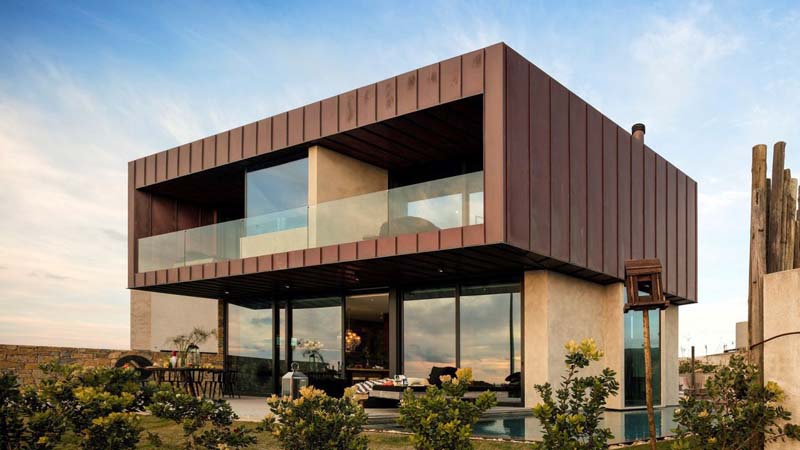 Sustainability is at the forefront of Areias do Seixo's design, in terms of construction, energy, and numerous other factors. The property was built by reusing stone from the previous aviary that was on-site, sourcing local materials, and implementing efficient infrastructures that reduce the eco-lodges environmental footprint.
If you're looking for a slice of luxury during your trip to Portugal, Areias do Seixo is the place. With charming hotel rooms and several villas – it's the perfect eco-friendly getaway. Not only that, but there is a spa on the site with various treatments available. This also includes access to a sauna, steam bath, and outdoor swimming pool.
Monte do Casarao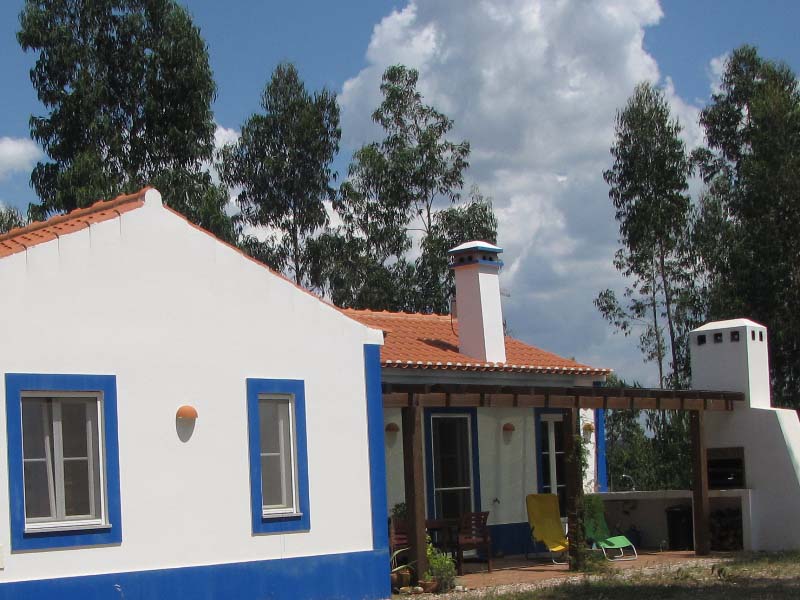 Monte do Casarao is situated in the middle of a nature reserve and is surrounded by 86 acres of beautiful landscape. This eco-lodge generates its own electricity, with many of its batteries being powered by solar panels. It also relies on two wells for its water supply, which is purified, so it doesn't have to be sourced elsewhere.
There are seven cottages on-site, and each one offers a peaceful break from the hustle and bustle of everyday life. With a pool available to use and plenty of hiking trails in the area, you won't run out of things to do. You don't even have to do any cooking during your stay, as the owner will happily cook meals for you!
Paraiso Escondido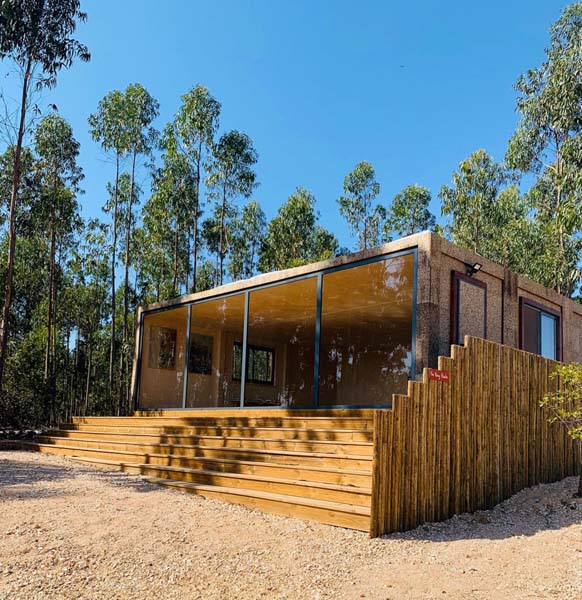 Paraiso Escondido's ethos is about 'living in harmony' with nature and helping to protect our beautiful planet. They have several initiatives to help them accomplish this goal, including using solar energy to heat their water, using eco-friendly cleaning products, and an organic vegetable garden. 90% of their food products are also sourced locally.
If you're looking for a boutique eco-holiday in Portugal, Paraiso Escondido may be a perfect choice. Aside from the beautiful rooms, they have a variety of other amenities, including a swimming pool, yoga studio, and spa. However, that's not all! They also offer several classes for guests, including cooking, meditation, and painting.
Bukubaki Surf Resort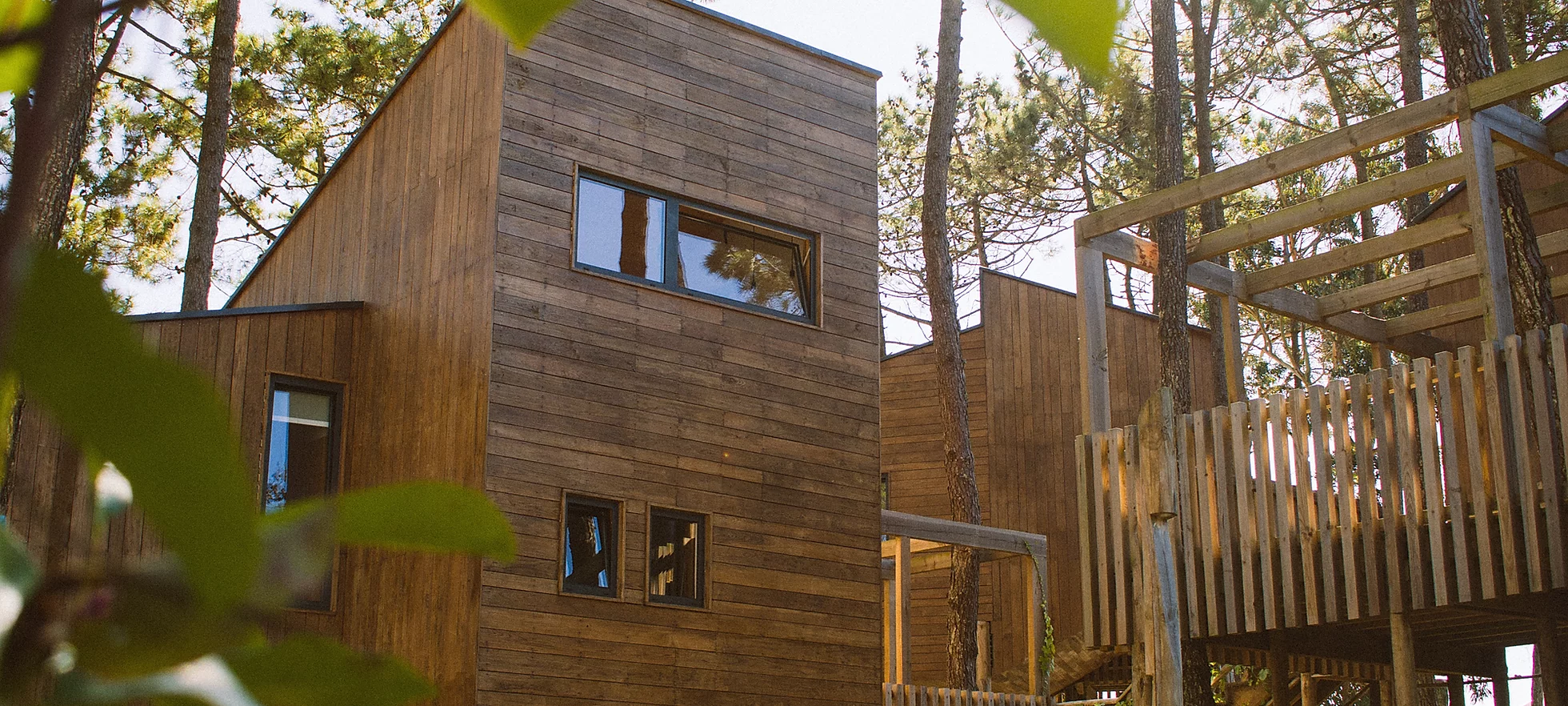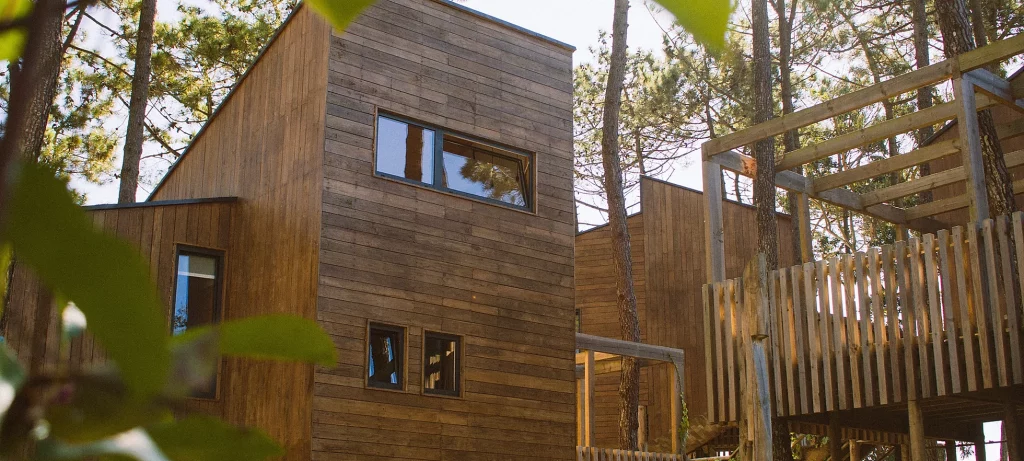 Bukubaki Surf Resort is located in a beautiful setting, right along the Portuguese coast. Their goal is to unite the passion for surfing and other adventurous activities, whilst promoting environmental awareness, and tranquility. They have plenty of eco-friendly measures in place, including mandatory recycling, a water-filling system, and the use of organic, locally produced foods.
Bukubaki Surf Resort has a couple of different accommodation types, including quirky treehouses, glamping tents, and a shared villa. There is also a gastro-bar on-site, as well as plenty of adventure activities, and wellness experiences. If you're looking for unique places to stay in Portugal, this is right at the top of the list.
Cocoon Lodges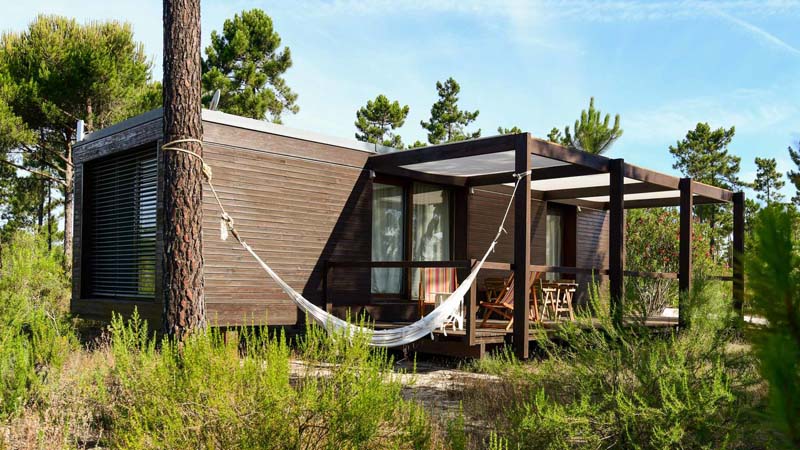 Cocoon Lodges is like something out of a fairytale, with a beautiful contemporary design and breathtaking views of the surrounding area. The environment is at the forefront of their policy, and they have several measures in place to reduce their eco-footprint. These measures include no permanent constructions, utilization of recycled materials, and replanting of local species.
All suites and lodges at the site are located by the side of a biological pool that guests can enjoy. Each accommodation also has a spacious outdoor deck which is the perfect place to relax. However, there are plenty of other activities as well! Free bikes are available to use during your stay, and there is plenty of children's equipment to keep the little ones entertained.
Gaviao Nature Village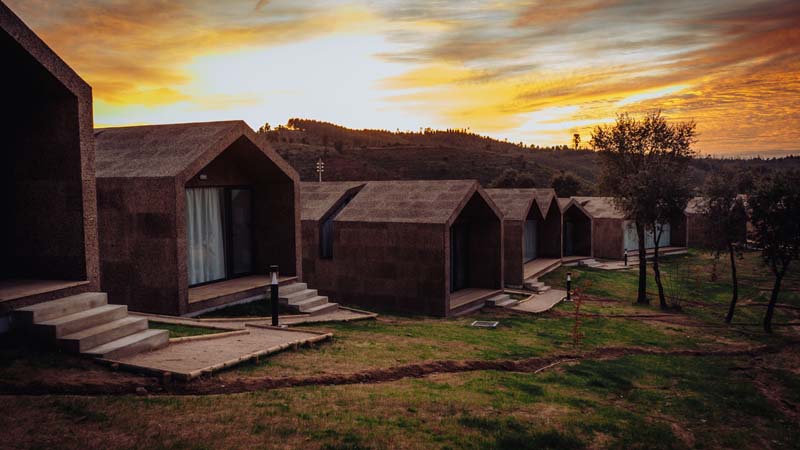 Gaviao Nature Village is one of the unique eco-lodges in Portugal. It focuses on offering guests a special connection with nature, all whilst keeping its environmental footprint to a minimum. They use solar panels for energy production and eco-friendly cleaning products, and use recycled materials where they can!
The Nature Village is made up of 10 cork eco-lodges, and 13 glamping tents in total. They are situated in a scenic location and offer the perfect peaceful escape. However, it's not just the accommodation that makes the Gavio Nature Village stand out from other eco-lodges. They have a variety of facilities available for guests to use, including a bar and restaurant, living areas, and a small wellness center.
Aqua Ventura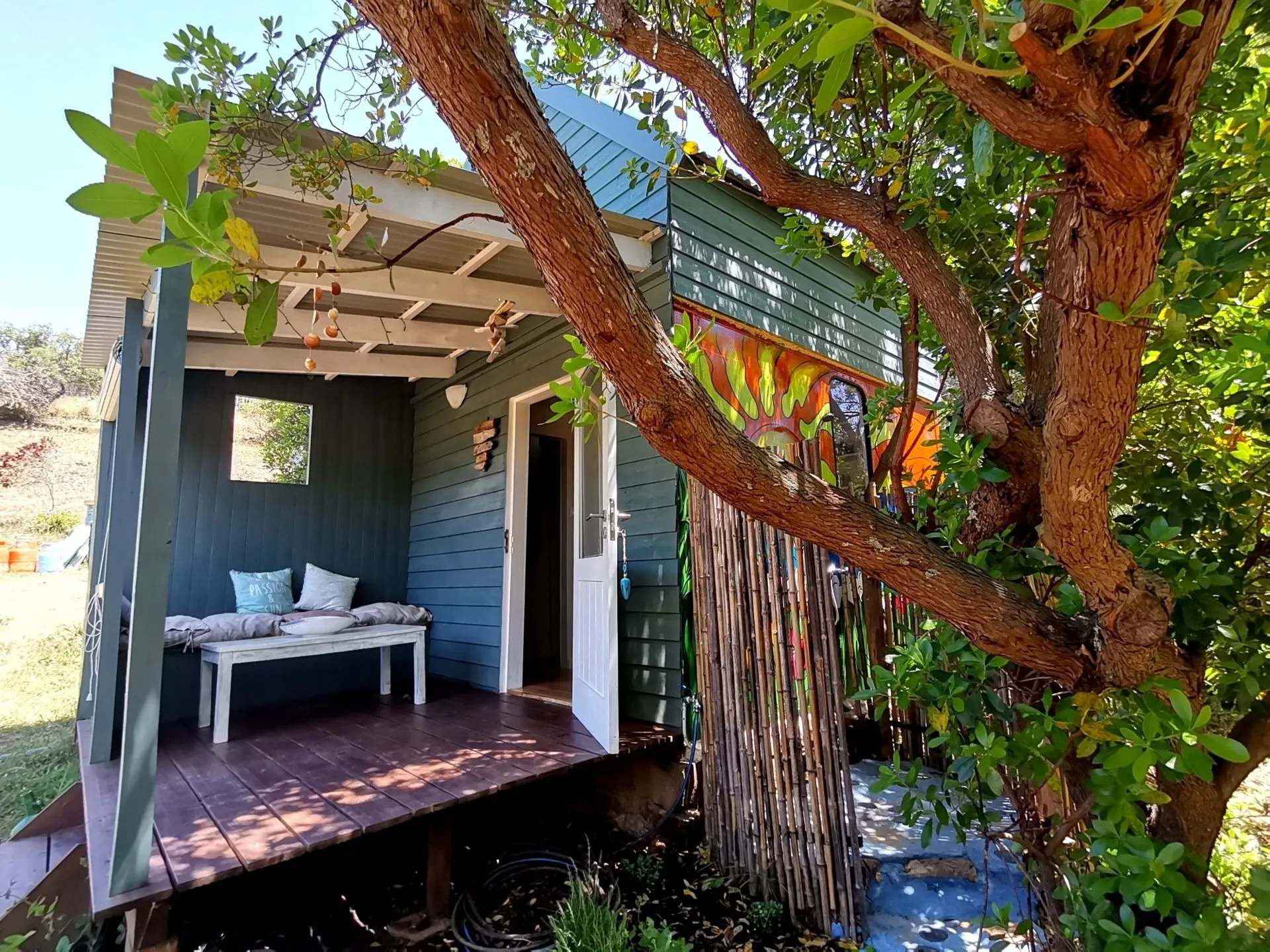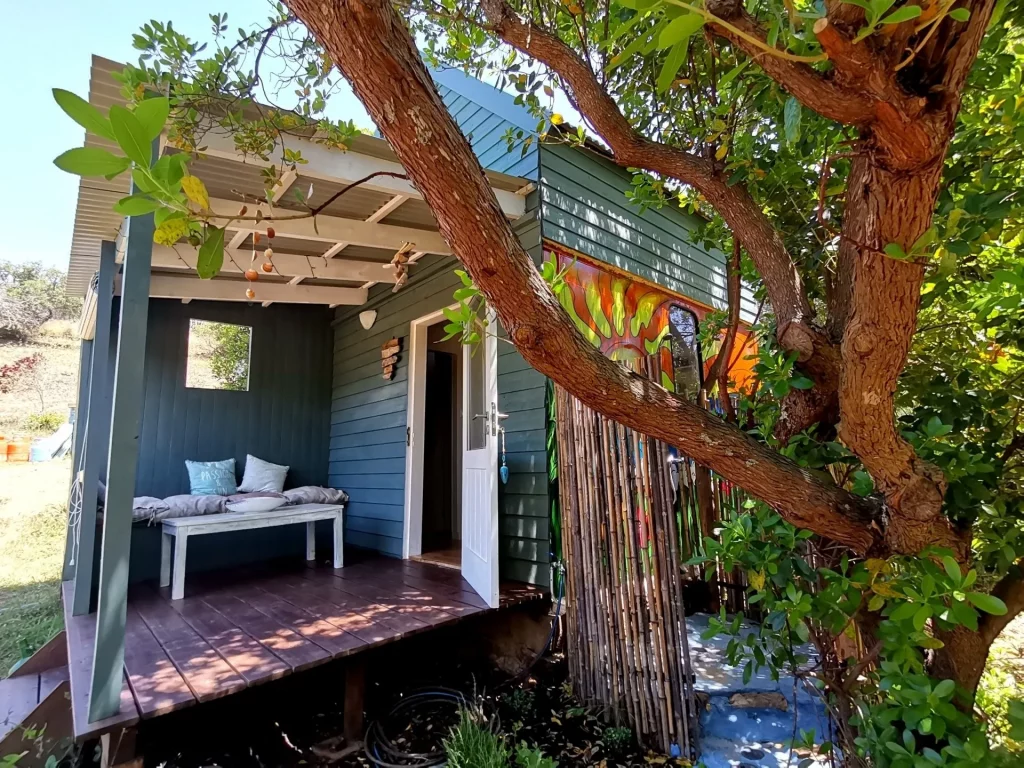 Aqua Ventura draws many people each year, and that's due to its proximity to Portugal's rugged coastline and the ocean. However, it's also huge on sustainability and is an off-grid eco-lodge. They use solar energy for their electric supply, rely on their well and the river for the water supply, and prioritize recycling. Aqua Ventura also works with Vicentine Coast Natural Park to ensure all guests are behaving in an environmentally responsible manner.
There are 7 cottages on this site, and each one is designed beautifully with space in mind. With a yoga and games room, a large spring-fed lake to swim in, and a large lounge area to relax, you won't run out of things to do here. If you're looking for a unique eco-lodge in the Algarve, Aqua Ventura is a great choice!
Vida Pura
Vida Pura is a family-friendly eco-lodge that works to be as environmentally friendly as possible. They are currently self-sufficient in terms of energy production and are carbon-neutral as they sell any overproduced energy back to the grid. Vida Pura also supports humanitarian projects all across the world, both financially and with hands-on help!
There are plenty of beautiful rooms and apartments on-site, but that's not the only highlight of this place. This eco-lodge has plenty of awesome amenities, including bike rentals, yoga classes, massages, and learning unique African dances. However, the best part has to be getting involved with the care of the animals at the property. This includes feeding and caring for donkeys, chickens, and ducks!
Valverde Ecolodge & Retreats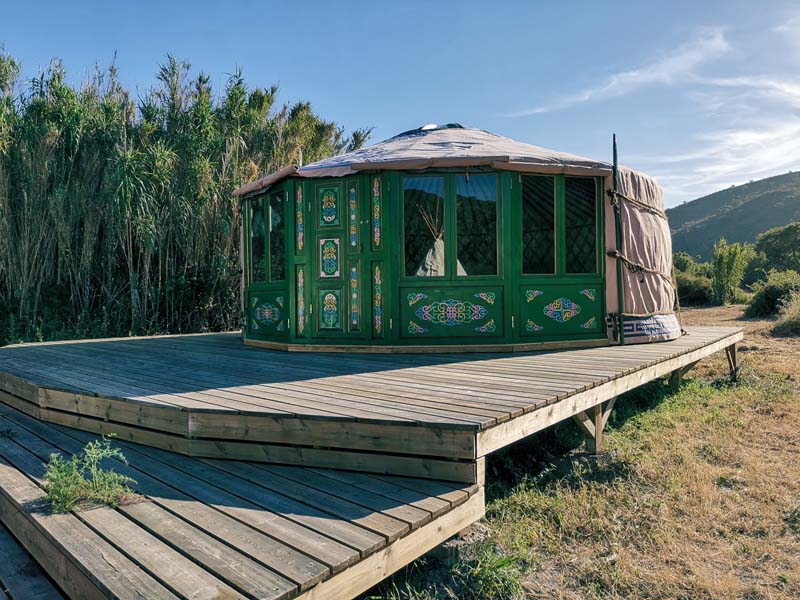 Valverde Ecolodge & Retreats is situated within 7 acres of secluded land and is the perfect getaway. They prioritize sustainability above everything and have included several measures to reduce their carbon footprint. Valverde Ecolodge uses only local and eco-friendly materials where possible and works to use as much sustainable energy as they can. The food they serve is also produced using fresh, local, and seasonal ingredients.
There are a variety of accommodation types at Valverde Ecolodge, including a tipi village, yurts, and a guesthouse – so there are plenty of options! If you're looking for activities to keep you busy, you're in the right place. They have a swimming pool and a yoga room. They also offer plenty of classes throughout the year for guests to get involved in.
Eco Lodge Cabreira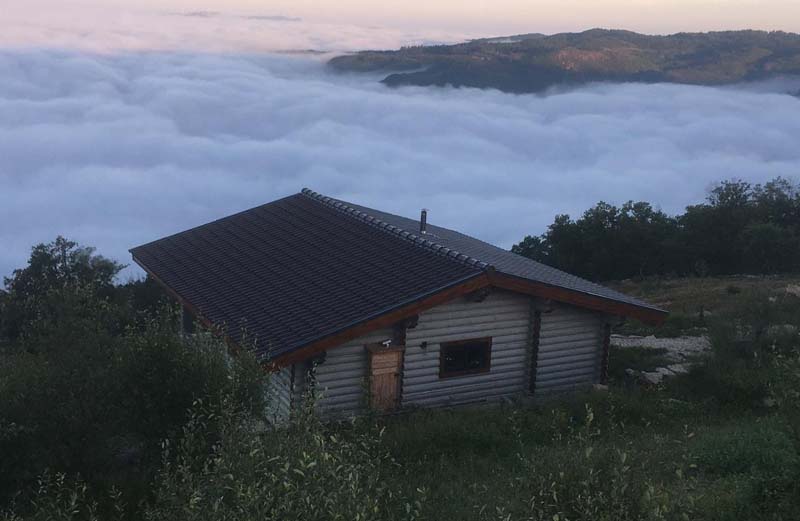 Eco Lodge Cabreira is situated in Northern Portugal and is the perfect escape from life's daily hustle and bustle. Surrounded by 5 acres of land, the lodge uses this area to develop workshops and eco-friendly activities to show guests how to live a more sustainable life. To reduce their ecological footprint further, they only buy local and organic produce, use sustainable materials in construction, and have on-site septic tanks.
Eco Lodge Cabreia can accommodate up to 5 people. The lodge offers guests panoramic views of the mountain landscapes and is the perfect place for a relaxing getaway. There is also a farm on-site where you can get involved with caring for the animals.
Vinha Da Manta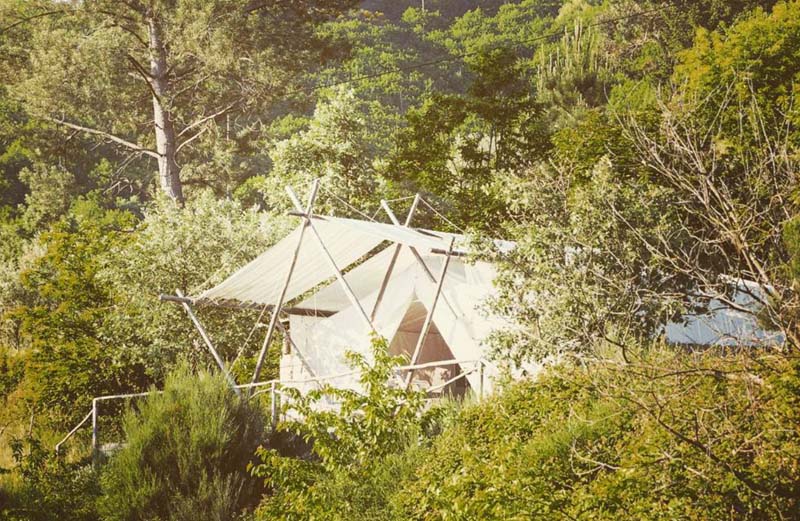 Vinha Da Manta is situated within Serra da Estrela natural park, so it naturally offers beautiful scenery. Their philosophy is to combine luxury with 'green' and offer guests the ultimate eco-friendly experience. They have their own spring for the water supply, use soft solar lighting, and grow as much produce as possible for their restaurant!
Vinha Da Manta has 10 lodges available, and each one is incredibly unique. However, they also offer a variety of activities! If you're an experienced horse rider, there are three horses on-site that can be ridden. They also have a biological swimming pool for guests to use, which is chemically untreated and designed for flora and fauna to flourish.
Cara Creek Eco Lodge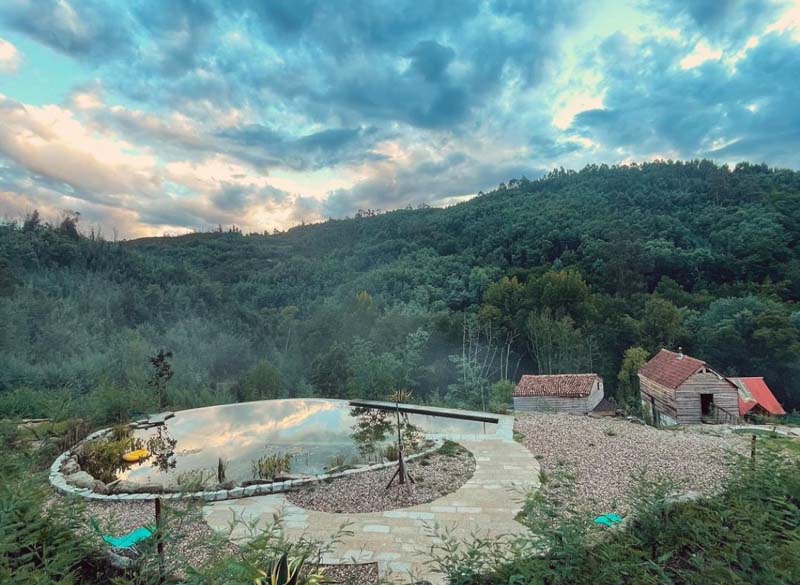 Cara Creek Eco Lodge is a slice of paradise and is the perfect retreat for nature lovers. It was constructed with the environment in mind, as materials were up-cycled wherever possible, and traditional building methods were used. Their water supply is sourced from the mountain spring, and the electricity is powered by solar.
You'll be sleeping close to nature at the Cara Creek Eco Lodge, as they have several eco-glamping pods. If that's not your liking, you can also stay in one of their renovated stone houses. However, one of the aspects that makes this lodge stand out is the number of classes available. This includes aromatherapy, Indian head massages, reflexology, and astronomy.
Villa Epicurea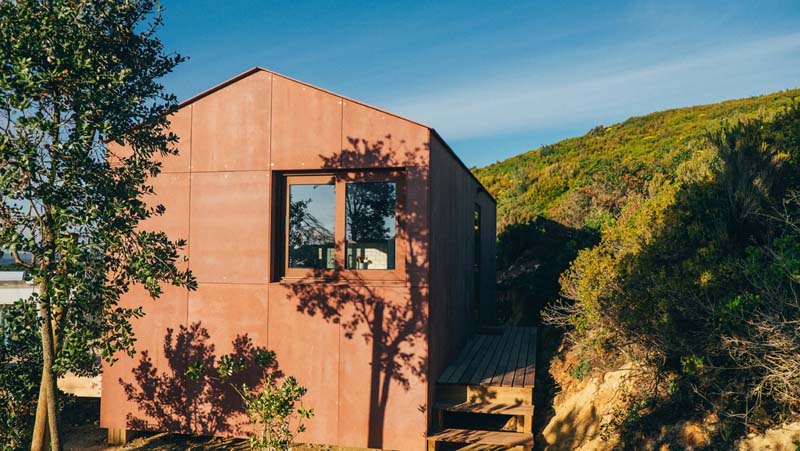 Villa Epicurea was designed with your well-being and the environment in mind. Sustainable resources were used in the construction of the property, and natural energy is used to power the site. They also have a biological pool for guests to use that was built with native plants and wildlife in mind.
The villas and suites are simply stunning, and the scenery is spectacular, but that's not the highlight of this place. There are several eco-experiences for you to try, including massages, cooking classes, yoga, surf lessons, and even tai-chi! With breathtaking ocean views and plenty of eco-experiences available, this has to be one of the unique eco-lodges in Portugal.
BROWSE THROUGH our directory for the most sustainable eco-lodges around the world if you want to experience something unique, authentic, and exciting.
Explore the best eco-lodges in other regions